Adorable cat with stunning eyes gets hilarious Photoshop treatment (Gallery)
Another Photoshop cat battle for you to enjoy!
Meet Scuba!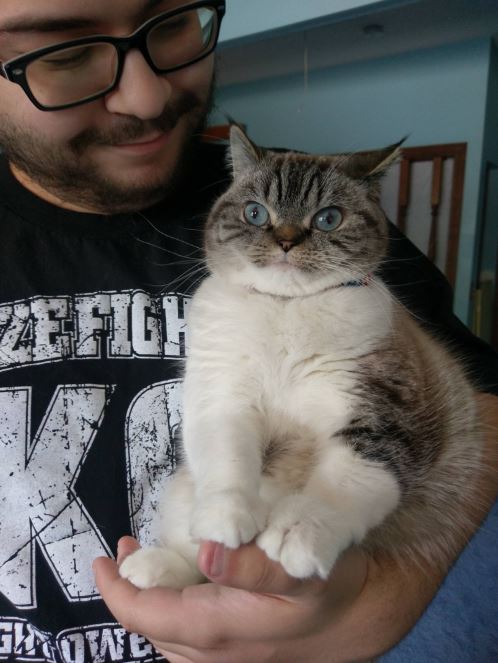 This kitty is already an internet sensation and her stare is something you just won't be able to look away from!
Naturally, she's become apart of the famous Photoshop battles we absolutely love to post.
Check out our favorites!
1. "I messed up..."
2. Dr. Evil and Mr. Bigglesworth
3. AstroCat
4. Meow leader standing by
5. All hail hypno-cat!
6. Coming to theaters next summer!
7. Wilfred Brimley cat
8. Music can take you places
9. The circle of lifeeeeeee
10. Jabba the cat
Which one was your favorite?
Share and let us know!
Related Stories:
10 hilarious photoshopped pics of the ultimate chilling cat
Awkward half-cat inspires hilarious kitty Photoshop battle
This photoshop battle of this happy kitty is why we love the internet
12 hilarious photoshopped pics of glorious cat who interrupted a rugby game
12 Photoshopped pictures of this wet kitty will crack you up!
LIKE US!
Comments
comments powered by

Disqus
LIKE US ON FACEBOOK!