Beloved cat rescued from rubble more than six days after Italy earthquake!
A pet cat named Joy has been reunited with her owner more than 6 days after becoming trapped in rubble following the deadly earthquakes in Italy's central region.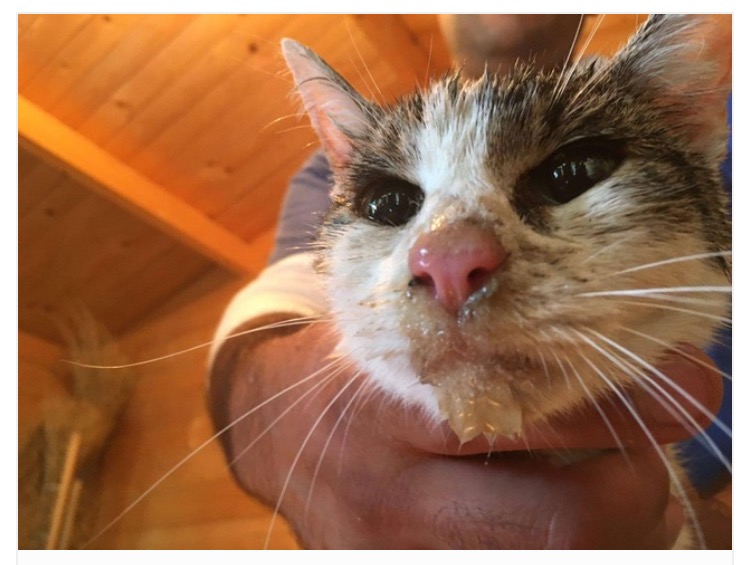 The 6.2 magnitude earthquake was devastating. 290 people have lost their lives a series of aftershocks that hit the towns of Amatrice, Accumili di Rieti and Pecara del Tronto, the effects of which were felt in Rome.
The towns were reduced to rubble leaving many completely homeless.
One woman named Daniela in Amatrice was forced to flee her house during the disaster and was unable to find her pet cat as she left to save herself.
The cat, named Joy, went into hiding during the chaos and Daniela was unable to find her before being forced to flee. Even worse, Daniela was unable to return to look for her pet after her home completely collapsed in the aftershock.
Daniela told rescuers and firemen to "please find her, she's all I have left."
After more than six days of searching it appeared unlikely that Daniela would be reunited with her cat, until one day when the rescue teams were digging through the rubble with a bulldozer, Joy was spotted!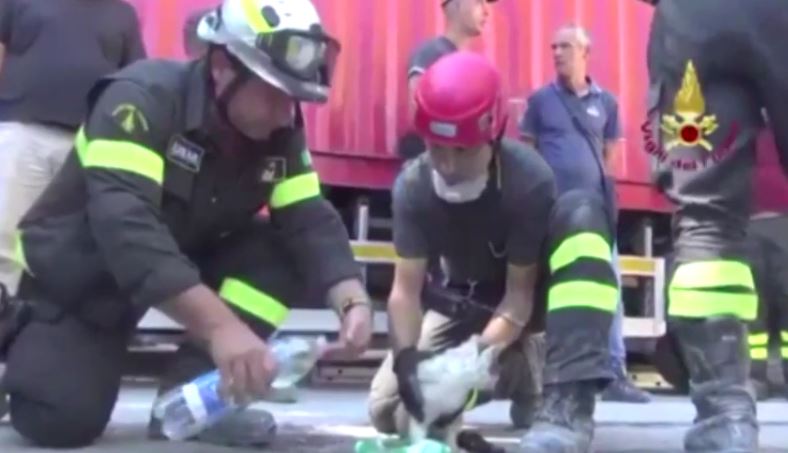 Joy was seriously dehydrated and lapped up water from a bottle thanks to her rescuers. Italy's animal protection agency, ENPA, said Joy has been examined by vets, adding that she is dehydrated but "she will survive".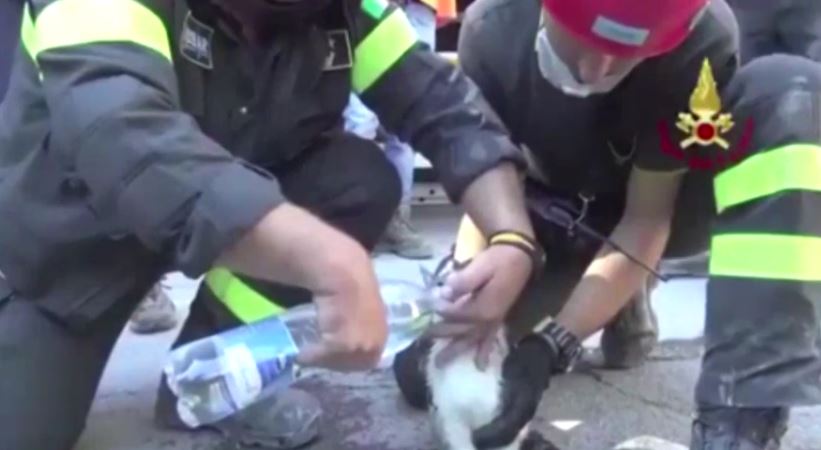 Daniela lost everything in the earthquake but was reunited with her best friend... and in the end, that's all that matters.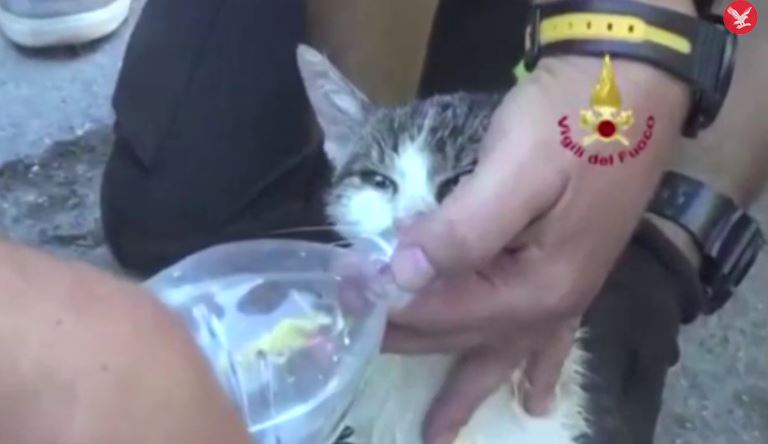 Joy definitely used one of her nine lives for this miracle!
Watch the video of the rescue below:
Share this rescue!
Related Story: Italian coast guard performs CPR on drowning kitten in this incredible rescue
LIKE US!
Comments
comments powered by

Disqus
LIKE US ON FACEBOOK!