Your heart will melt when you hear these noisy cats singing for dinner!
Each day, this man opens the door to his farm cats ready for their goodies.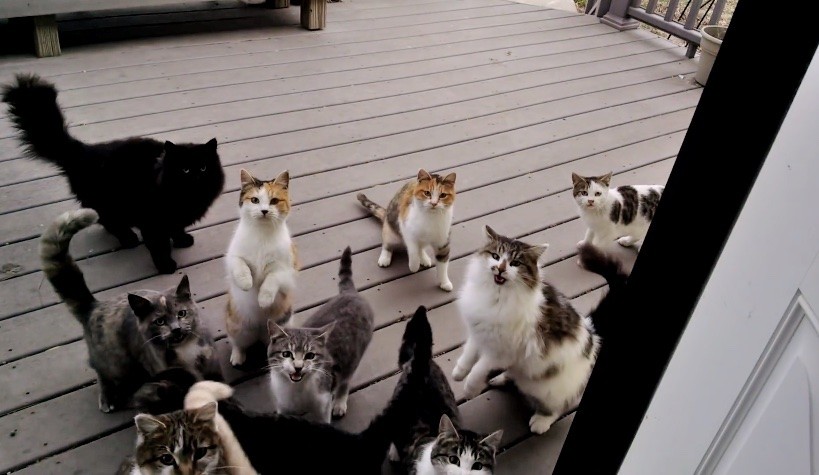 "We've always kept cats around. There is a lot of grain storage around, so that means a LOT of mice," Karmann told Love Meow. Thanks to his professional mousers, Karmann hasn't seen a single mouse in years. "There's currently 12 cats that go back and forth between my house and my dad's house, which is about 150 yards away on the other end of the property."
"(It's) mostly a run and hunt group, but a few do anything they can to get my attention for a good pet and ear scritches," he said. "I pet them regularly." Karmann and his family take care of the cats, keep them well fed and vetted. In return, "the cats take care of mice, rats and other pests on the property."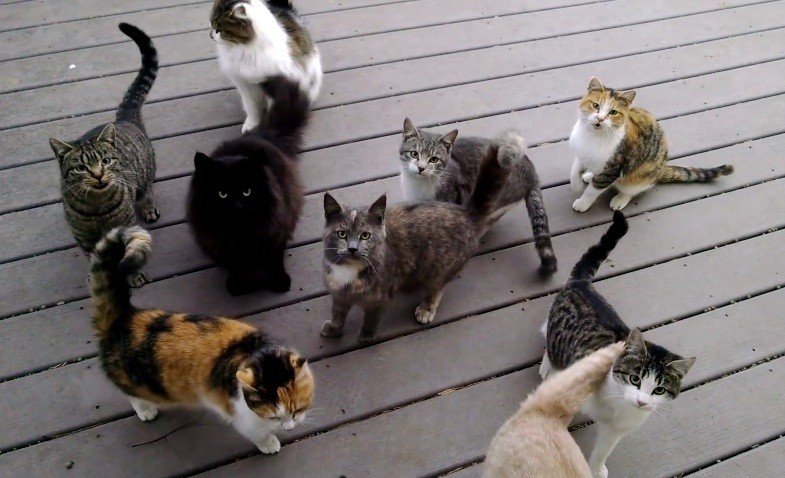 "When they hear the food bowl there's a couple quiet meows. Once the door opens, it's like the feature band hit the stage."
"I just recorded this because I thought this little ritual was funny and might bring a smile to a few people."
Watch the adorable video below!
Related Story: She opens the door, and her cat brings her the most adorable gift!
via Love Meow
LIKE US!
Comments
comments powered by

Disqus
LIKE US ON FACEBOOK!