Black cat accidentally discovers bath bomb glitter... looks absolutely FABULOUS
He knows he looks like a super star.
Meet Salem the cat!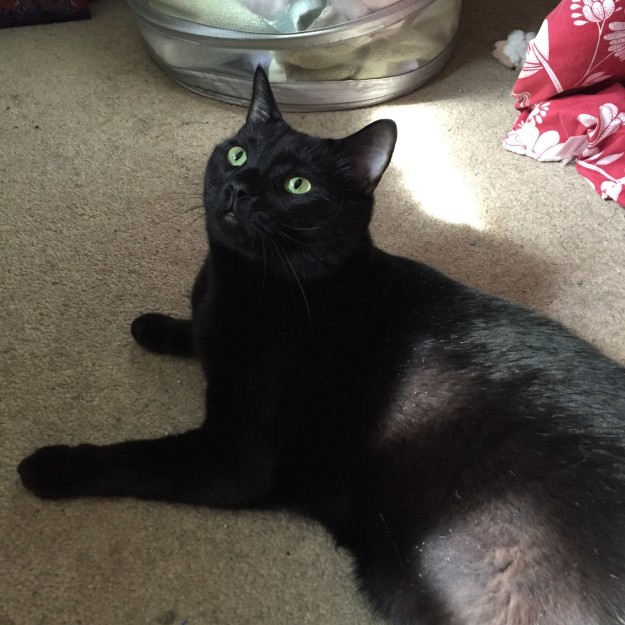 Amanda Barron
Salem really... REALLY loves the bathtub.
Last week, Salem's human servant, 33-year-old Amanda Barron, took a bath with a Lush Intergalactic bath bomb.
Those bombs are pretty messy. This bath bomb in particular was packed with gold glitter and before Barron had a chance to rinse the tub out, Salem got right in there.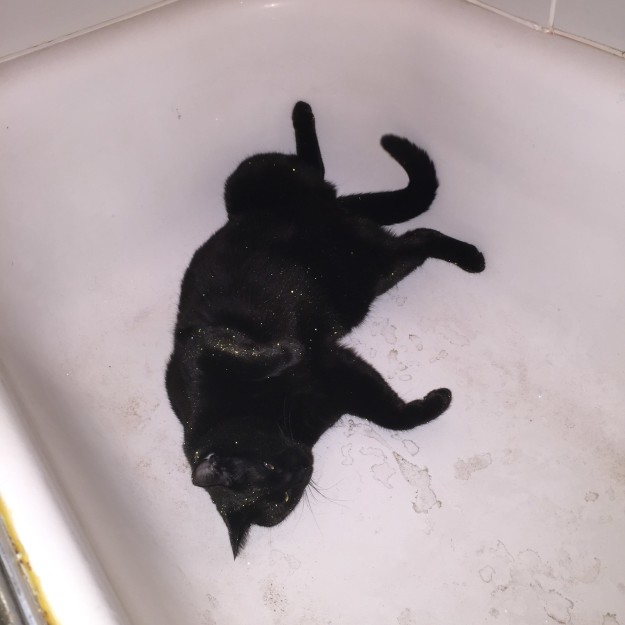 Amanda Barron
These glitter bath bombs are meant to make you feel fabulous.
Salem definitely feels fabulous.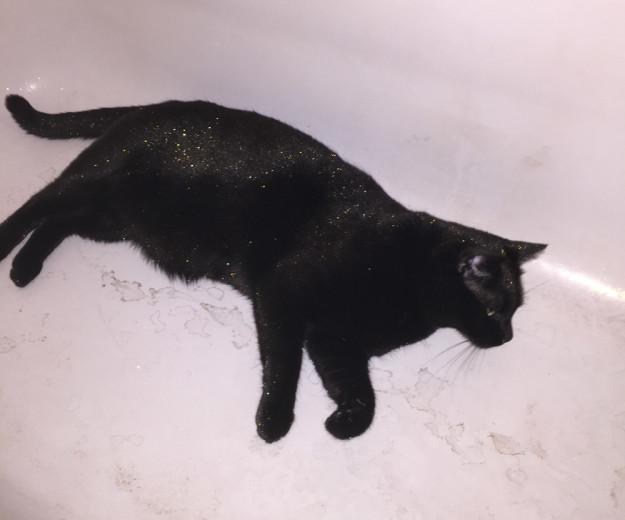 Amanda Barron
"He loves the tub. I don't know why. He just LOVES the tub," Barron told BuzzFeed News. "The tub is magic fun place to him."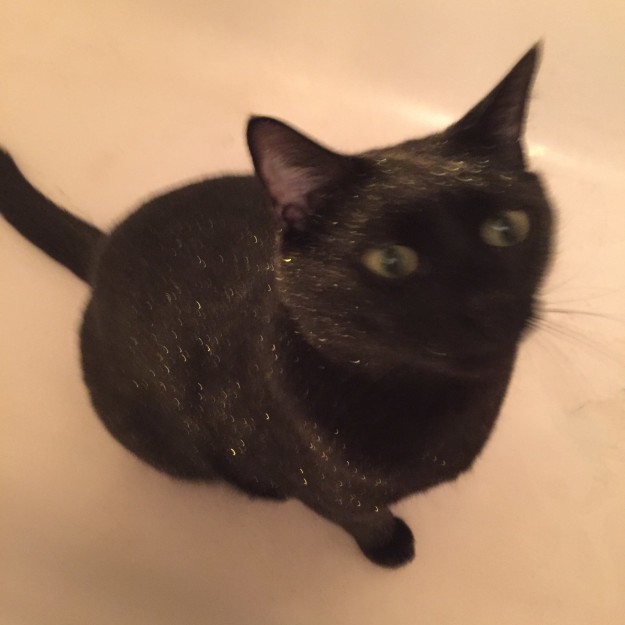 Amanda Barron
Salem looks like a beautiful night sky filled with stars. Amanda Barron
Watch Salem looking fab in the video below:
Naturally, Salem had to get a much needed bath to clean himself up.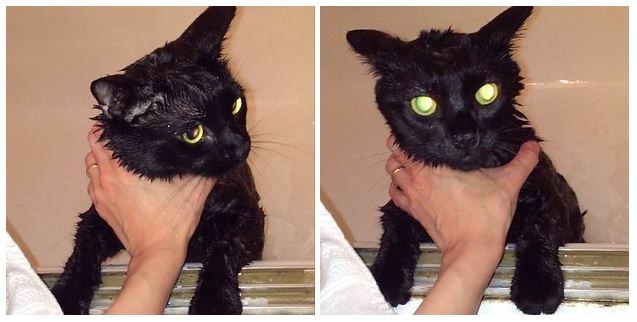 Amanda Barron
He wasn't feeling so fabulous after that.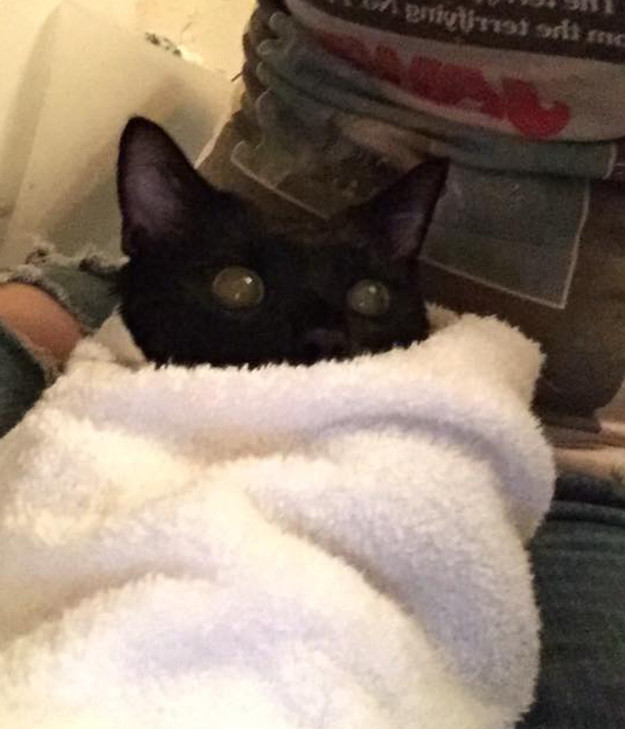 Amanda Barron
In case you're wondering, the glitter was made from seaweed and is totally kitty safe.
"He's fine. He yeowled at me during his bath, and sulked around the apartment looking like his entire day was ruined," said Barron.
Barron is thinking that she may stay away from this glitter bath bombs for a while. Salem agrees.
Share the cute!
Related Story: This rescued cat was found half dead but is now living her life as a fabulous fashionista! (Gallery)
(h/t) Buzzfeed
LIKE US!
Comments
comments powered by

Disqus
LIKE US ON FACEBOOK!