Every ad in a London Underground station has been replaced with cat pictures and it's brilliant
I want this. In every city on earth.
The Citizens Advertising Takeover Service (CATS, if you didn't get that) started a crowdfunding campaign to raise enough money to replace the standard adverts for new protein shakes and mortgage apps with pictures of, well, cats.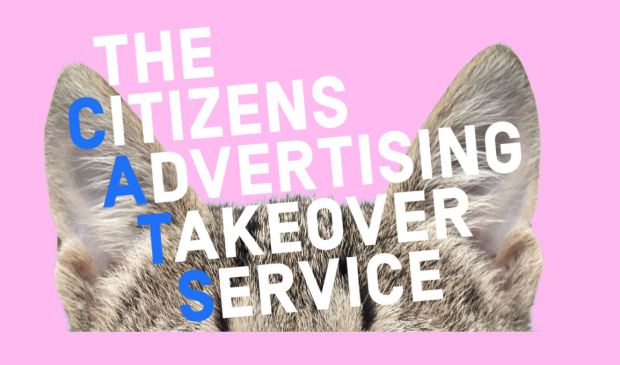 via METRO
And they've done a wonderful job.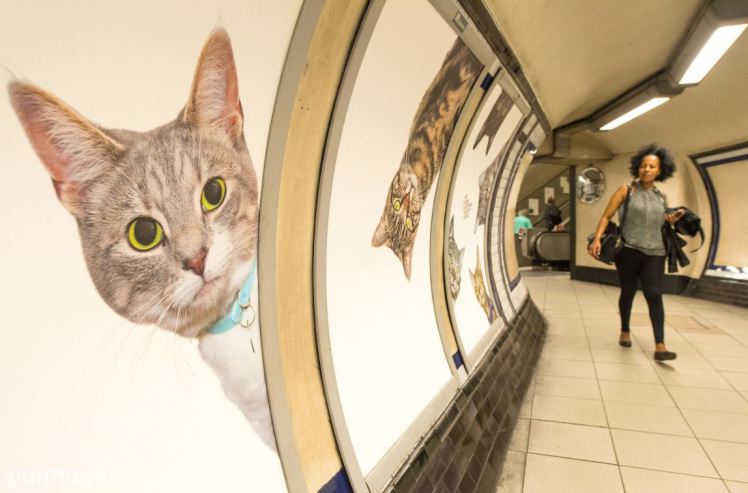 via METRO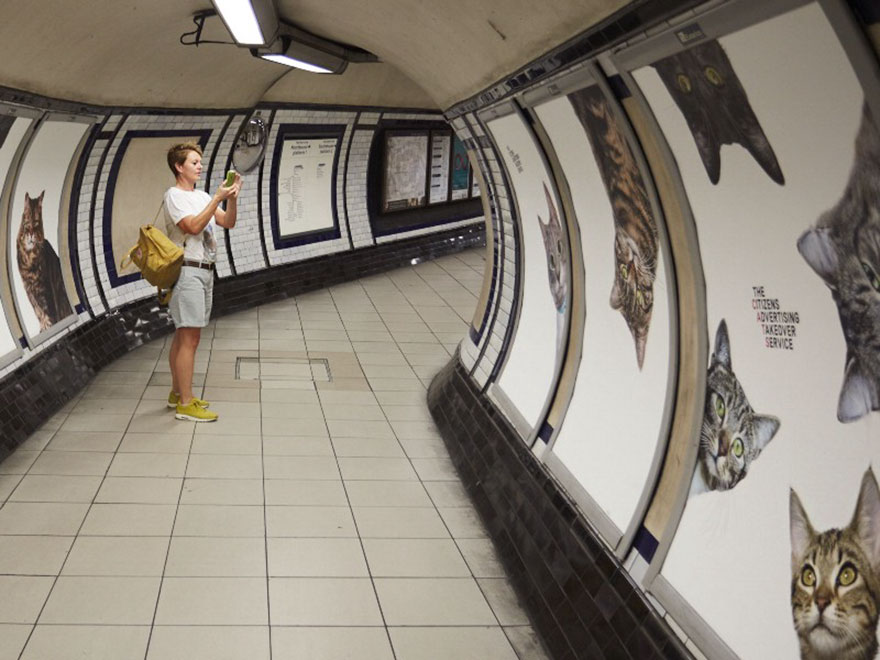 via METRO
This would improve my mood during the commute by 1000%
There are over 60 advertisements displaying cute kittens and cats from every angle at Clapham Common tube station in London.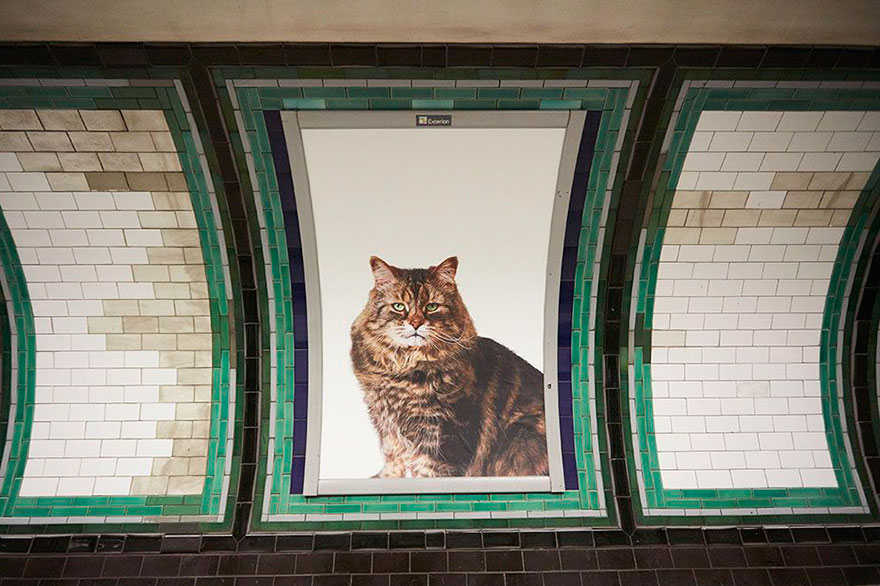 via METRO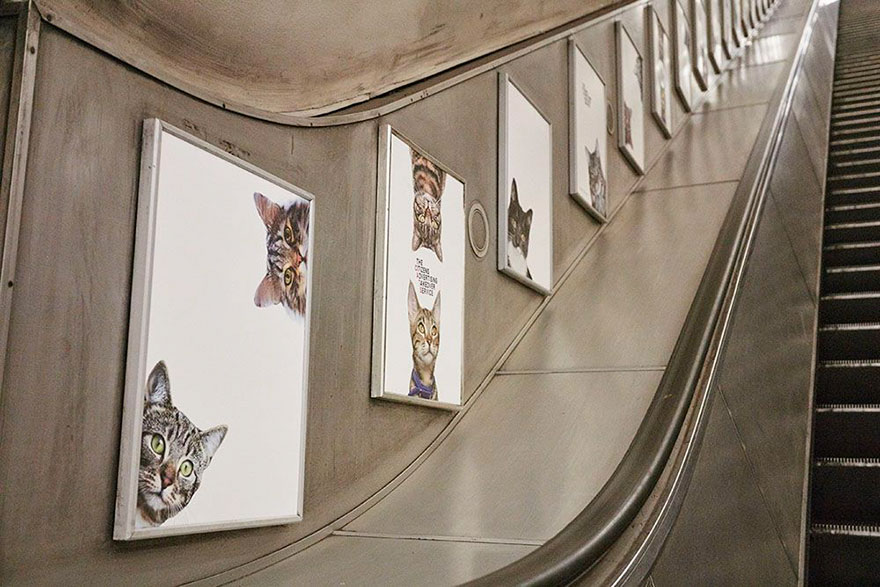 via METRO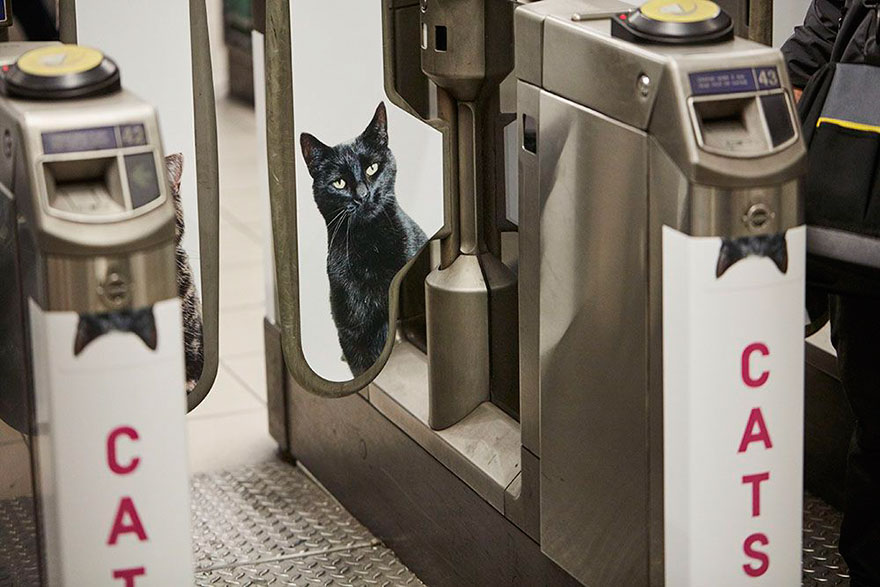 via METRO
Watch the video below:
These advertisements are not only adorable, they're actually supporting a great cause! Many of the pictures you can see are cats from Battersea Dogs and Cats Home or Cats Protection, the UK's largest feline welfare charity - and are in need of good loving homes.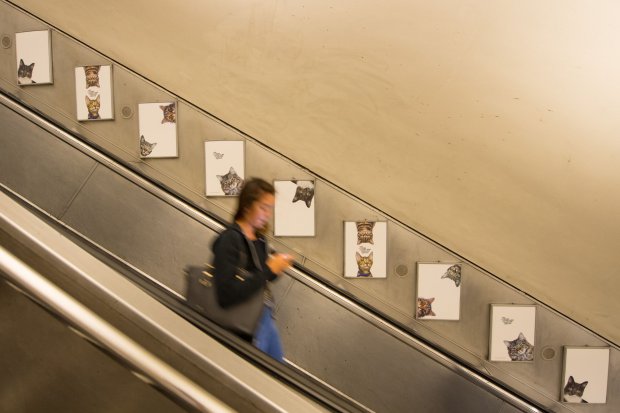 via METRO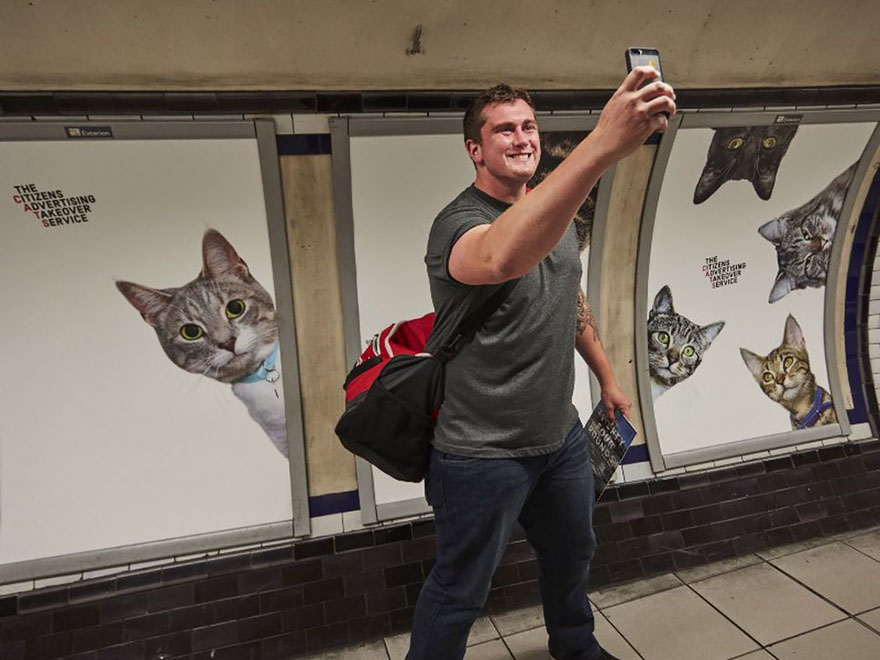 via METRO
CATS explained why they went with such a unique and adorable advertising campaign.
"Why?
a) it would look amazing
b) it's exhausting being asked to buy stuff all the time
'Wouldn't it be great not to worry about the holiday we can't afford, the car we don't need, or the body we don't have? Imagine a world where public spaces made you feel good.'"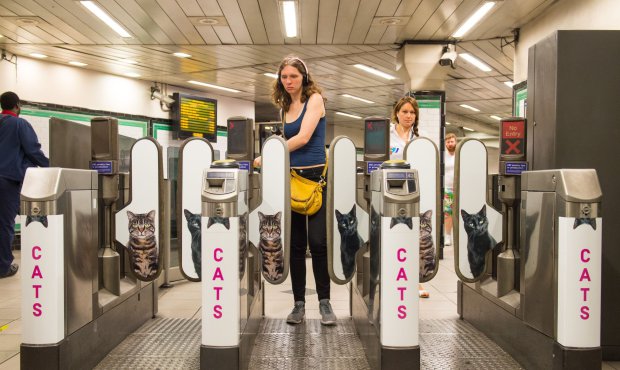 via METRO
'This isn't a clever marketing stunt for a pet food brand, or a guerrilla campaign for a new TV series,' organiser James Turner said in a blog post explaining it all.
'The people behind it are volunteers who raised the money on Kickstarter. We want to inspire people to think differently about the world and realise they have the power to change it.'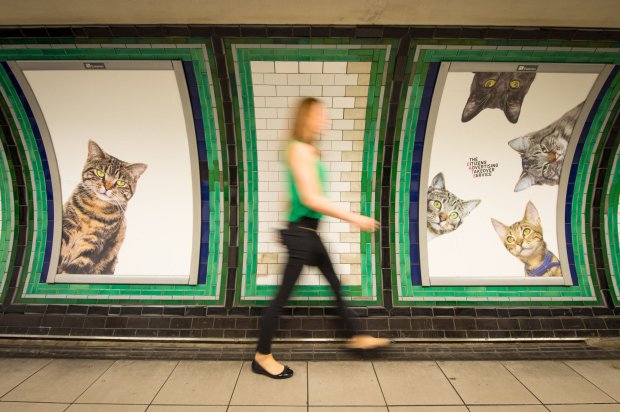 via METRO
Share if you think we should see more advertisements like this!
Related Story: Japanese politician campaigns with cat and it's absolutely purrfect
via METRO
LIKE US!
Comments
comments powered by

Disqus
LIKE US ON FACEBOOK!