Dear diary: the human is upset because I tried to eat him
An online diary post from our kitty CEO:
So, my human can't take a joke. He's all upset because he thinks I tried to cook and eat him while he slept...
But I was joking!
You see, he read something to me about how cats will eat their owners if they had to to survive. Like if my human dropped dead in the house, and I ran out of food... I apparently would go nibble on his gorilla pig body.
One, ew. Humans are almost as disgusting as dogs.
Two, I have my human's credit card memorized so I'd just order food and pizza stuff online and I'd be good.
That being said, he was all "You better not eat me!" and was laughing about it. I purred and then thought of a pretty funny prank.
When he fell asleep, I went into the kitchen and grabbed some BBQ sauce and lathered up his arms and face. I had tied on a bib and held the kitchen knife in my mouth while I poured more BBQ sauce into his hair.
He woke up and saw me standing atop of him, drooling (BBQ sauce does smell and taste tasty) while wearing said bib and knife in my mouth.
Well, surprisingly, he didn't find this as hilarious as I did. He sprang up and started screaming about me trying to kill him and eat him and blah blah blah. He took a shower (shouting the entire time) and then locked me out of the bedroom tonight.
Sheesh, can't he just take a joke? I mean, I wasn't really going to eat him...
But... I mean... he did smell really good (the dog agreed)... and okay maybe if I was on the brink of STARVATION I'd take a little nibble or two... but only as a last resort.
Or if I got bored of kibble and fishy treats... he doesn't need all of his fingers...
JUST KIDDING!... he needs them to open tuna cans. But his toes?
Those plump little sausage bites... does he really need all ten of them? Oops... I'm drooling again...
#bbqhuman #humantreats
- i iz cat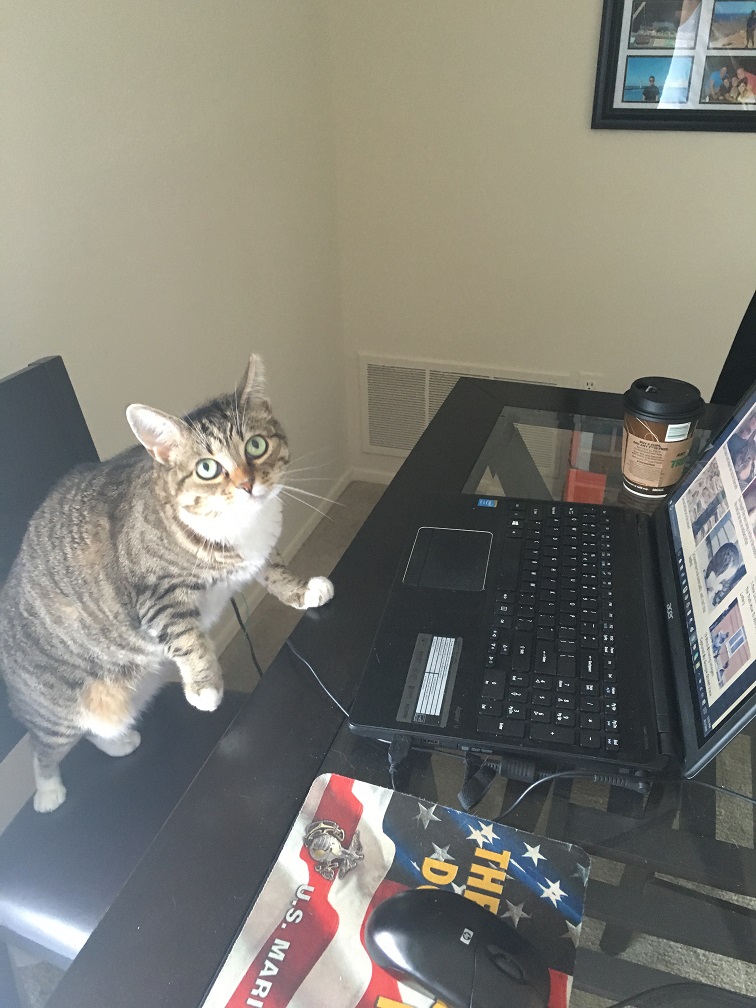 LIKE US!
Comments
comments powered by

Disqus
LIKE US ON FACEBOOK!