Good Samaritan stops in busy highway to save helpless kitten
Somehow this kitten miraculously survived being stranded in the middle of a busy highway before help finally arrived. (Scroll down for video)
Surveillance cameras caught the entire scene unfold.
At first, the kitten is seen falling out of the back of the car and sprawling out on the highway.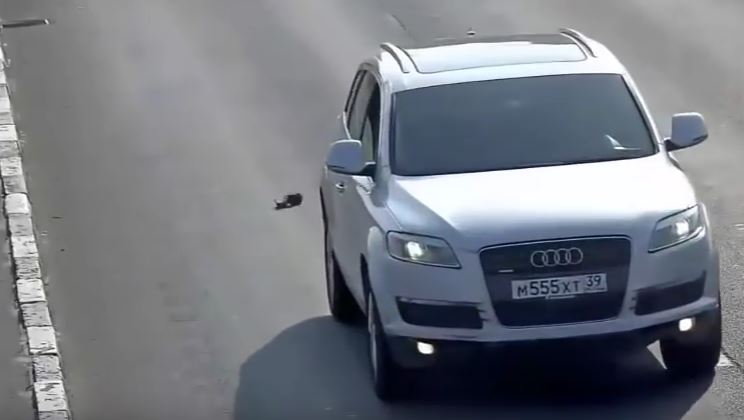 The poor thing narrowly avoids being hit by numerous cars.
At one point, a truck driver realized that he was about to hit the kitten, and got creative in trying to protect it, leading to this heart-stopping moment:
Thankfully, a kind hearted man spotted the tiny kitten and pulled to a stop.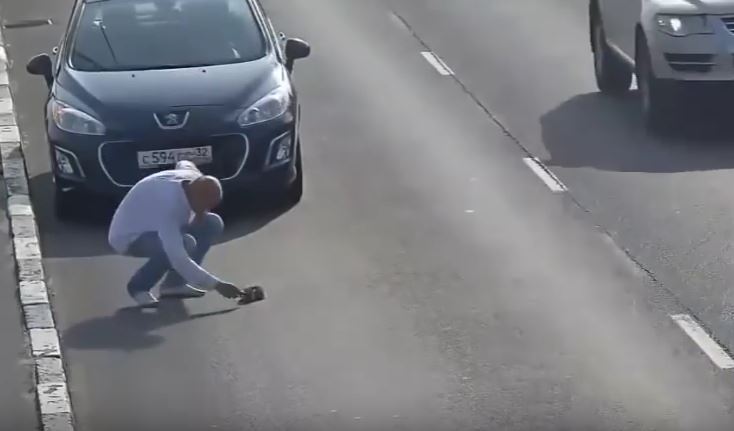 "He was so helpless that I could not pass by," Denis Degtyarev from Kaliningrad, stated.
Watch the full video below:
This story of course has a happy ending.
He took the kitten and found him medical attention. The kitten was so helpless, he was not even able to eat by himself. Denis took the little guy to his kids and then with the help of good people they found him a new home.
The little kitten is reportedly doing well and thankfully for Denis, is living in a loving home.
Share this wonderful rescue!
Related Stories:
Biker saves kitten from being crushed in traffic - ends up becoming new cat dad!
Good guy officer stops traffic to save crying kitten
Hero saves cat from freeway while everyone else refused to help
Right place, right time - woman spots kitten fall into traffic and scoops him up
(h/t) Kalingrad KP & Huffington Post
LIKE US!
Comments
comments powered by

Disqus
LIKE US ON FACEBOOK!