Guy adds pic of him and his cat at the park - increases Tinder match by 500%
As they say, real men love cats.
And this guy is living proof.
"Me with the cat in the park - incresead my Tinder match by 500%."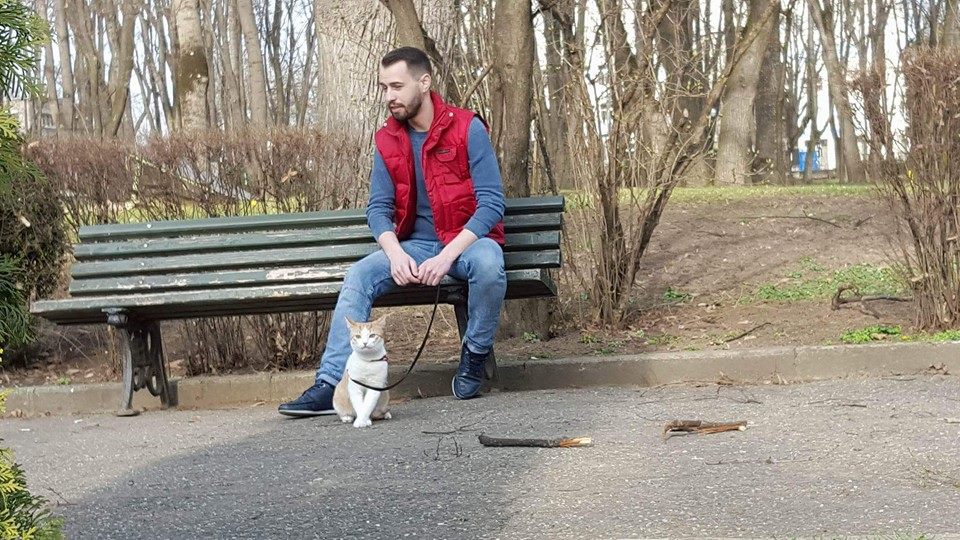 reddit/2cyka
"That leash is specialy designed for cats. I know it's not verry common to see a cat on a leash, but I can assure you that i'm not the only weirdo on this planet. Some girls really apreciatte the fact that I get the cat out of apartament for a walk," 2cyka shared on reddit.
He is now getting a lot more matches on Tinder, and he can thank his kitty for that.
The reddit community joined in, and they agree with this man's strategy.
"This does work. I changed my main Tinder and Plenty of Fish pics to one of me and my cat and I'm getting so many more matches now," one reddit user shared.
"Cats are the reason I'm with the woman I love and live eith today. From OkCupid too! We both had one of our pictures taken with our cats, and it was a great ice breaker! Now our kitties have a relationship as strong as ours!" added another.
There you go. Want more dates? Let people know you love cats! ;)
Related Story: This guy decided to take his cat to prom, and she was the best date EVER!
LIKE US!
Comments
comments powered by

Disqus
LIKE US ON FACEBOOK!