Man captures heartwarming moment of a lost cat being reunited with her family
This picture is so beautiful. So much love!
A man, who was searching for his own lost cat, found another and ended up reunited her with her family.
Check out the beautiful reunion below.
Rosie cuddling with her human mom.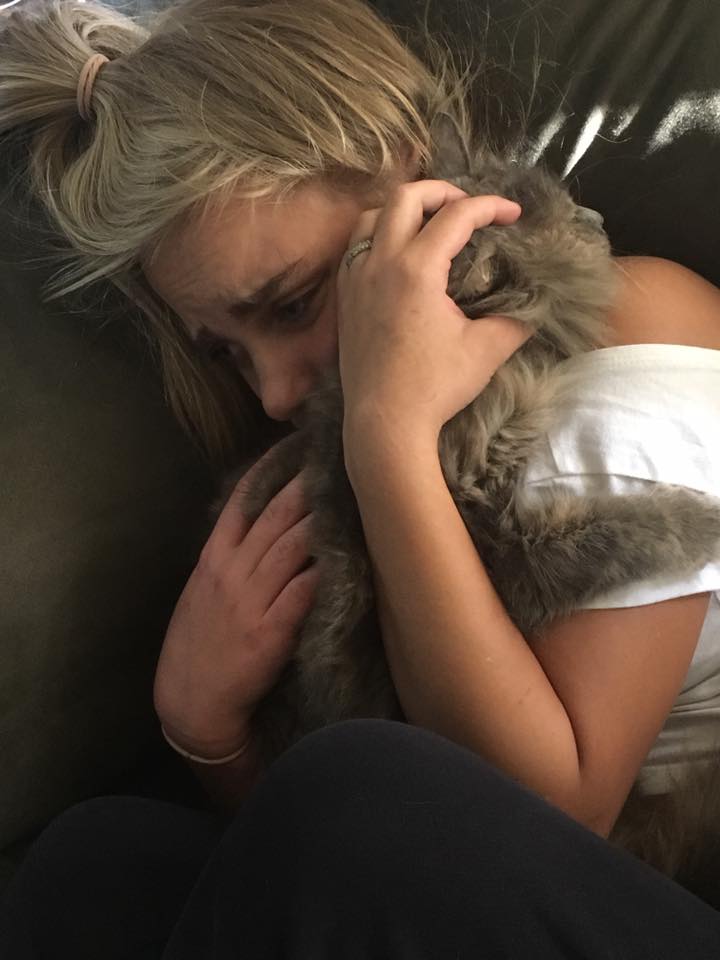 "While searching for my lost cat, I helped reunite another lost cat to her humans after being missing for 2 months. This is a picture of them back together," ewblood shared on reddit.
"Leonard (my cat) ran away from my friends house (15 miles from where I live) while I was on vacation. I routinely had been checking shelters and putting up posters and left out a live trap in case he came back. I had just put an ad in the newspaper and someone called me about a cat a couple miles from where mine was lost. I went to check and it was not him, but it was an adorable skinny dark grey kitty I couldn't just leave there, so I brought her to the shelter where I noticed the big grey fluffy kitty.
I went on the Facebook group for lost pets, looking for the dark grey kitty owners and happened to see the cat in that photo lost in the same city. I commented on their post suggesting they check the shelter, and alas! Reunion."
Rosie is so happy to be home.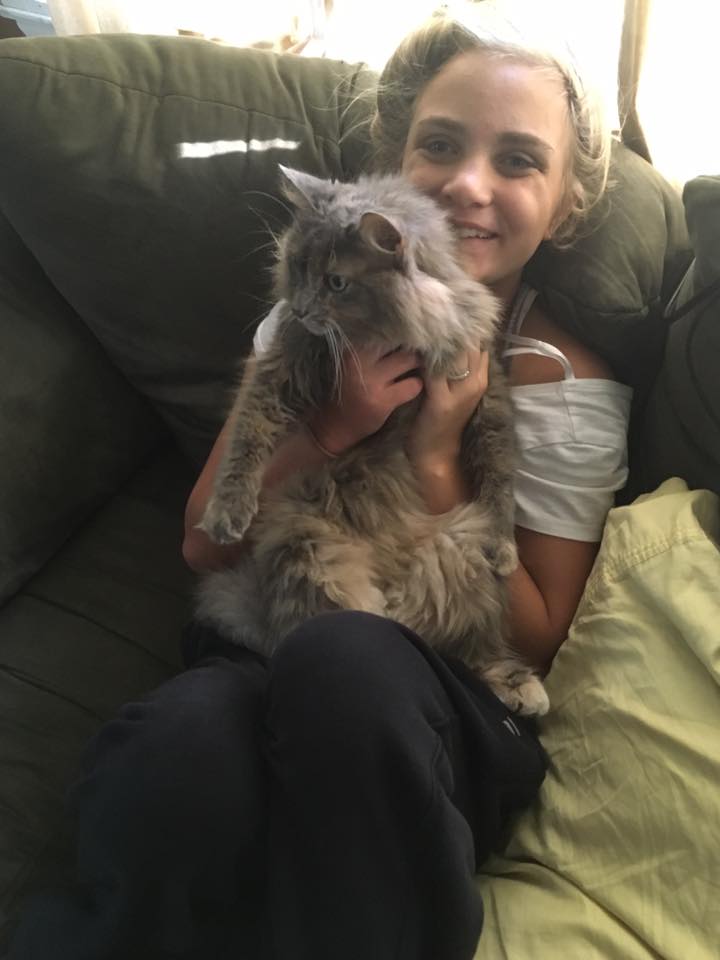 "Also a side note, after the 7 day holding period I went back and picked up dark grey kitty I named Simone and am fostering her while I vet a few adoptive owners."
The man is still on the search for his own cat, and we're sending him postive vibes his way.
Share this touching rescue!
Related Stories:
After traveling the globe, this cat is finally reunited with the veteran who saved his life!
Beloved cat rescued from rubble more than six days after Italy earthquake!
LIKE US!
Comments
comments powered by

Disqus
LIKE US ON FACEBOOK!