Guy makes teeny pancakes for his girlfriend's kitten and the internet is freaking out
Real men love cats!
Ladies, find yourself a man that will make your cat pancakes.
Meet Chase Stout and Kenzie Jones, and their adorable kitten Mr. Wilson!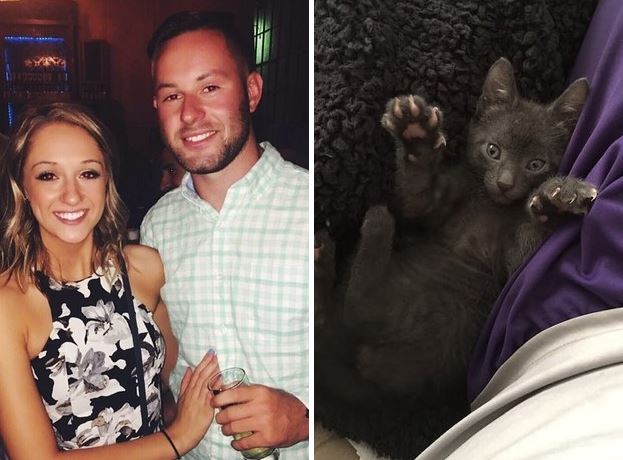 via Chase Stout
Mr. Wilson has adjusted quite nicely to their little family, especially with their dog Huey. "They are best friends as well," Chase said.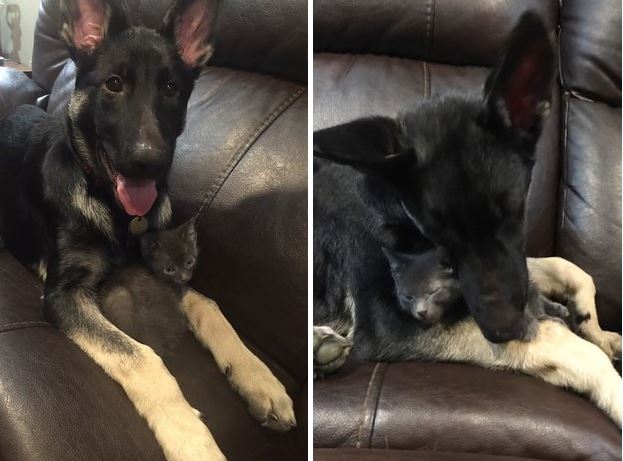 via Chase Stout
Kenzie recently went out of town and left Chase to take care of Mr. Wilson all on his own. She was a bit nervous and constantly reminded Chase to not forget to feed him.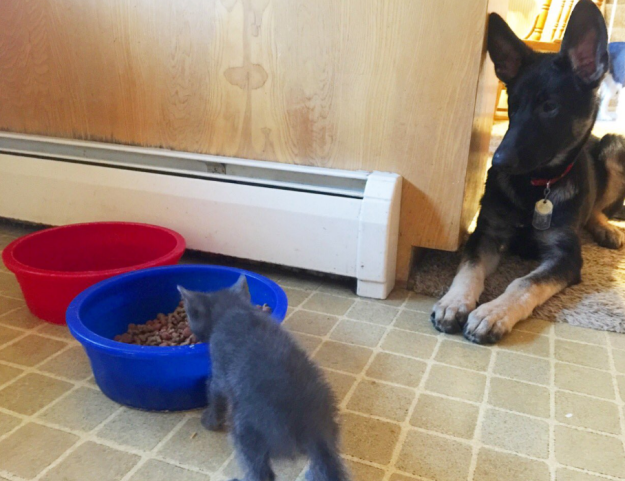 via Chase Stout
Chase decided to have a little fun, for of course he wouldn't forget to feed the little fur ball!
So, for breakfast, he decided to make himself and Mr. Wilson some pancakes - in the right proportions of course.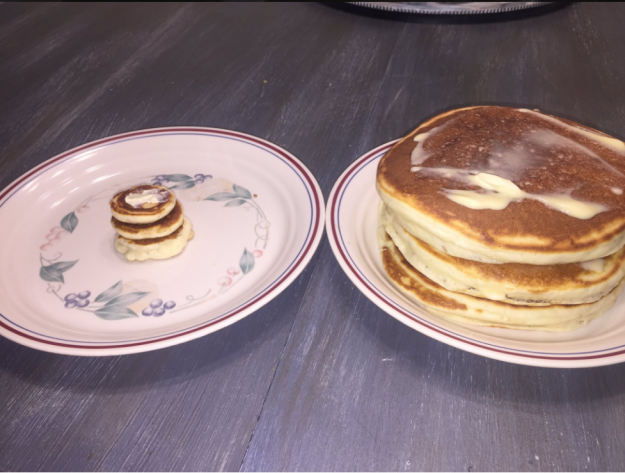 via Chase Stout
"I made them just like I did mine, just with smaller dips of batter," Chase said. "Obviously I had a stack of three so my man Wilson had to have a stack of three as well."
Mr. Wilson approved!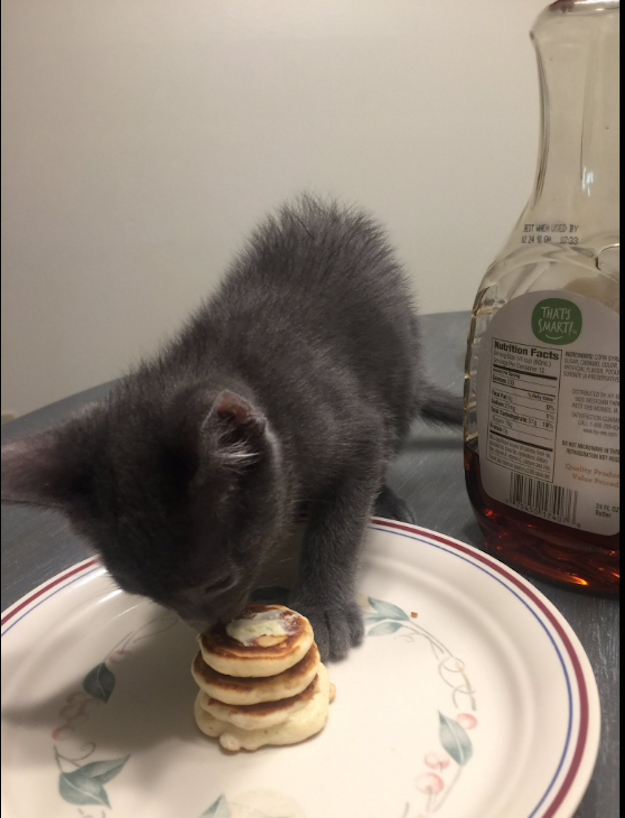 via Chase Stout
But, like every kitten ever, Mr. Wilson's attention span didn't last too long. After a few sniffs, a lick, and a "meh", Mr. Wilson turned his attention elsewhere.
Chase thought the idea was pretty funny and that the pancakes were "adorable." He decided to text Kenzie to mess with her a little.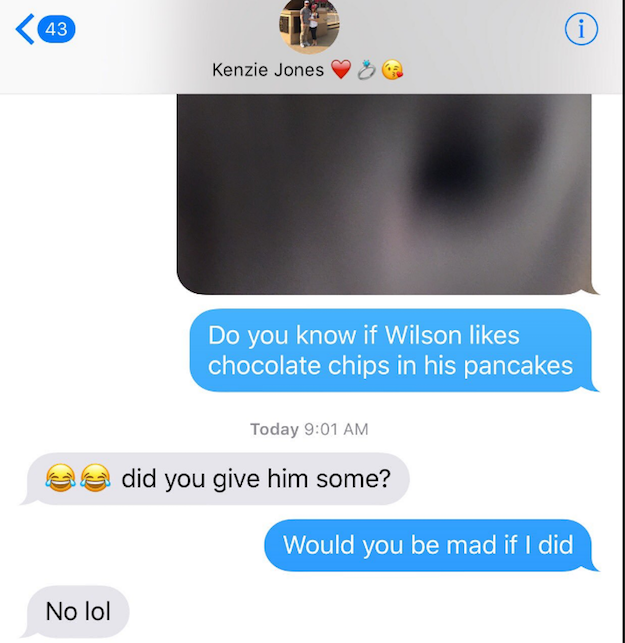 via Chase Stout
"I wanted to send the question about chocolate chips just so she would get it and be like, 'Wait what?! He's making him pancakes?'" Stout said.
He obviously knew that chocolate wasn't good for cats (and dogs) and didn't give Mr. Wilson any.
Stout posted the pancakes on twitter and didn't expect the internet to explode. Thousands upon thousands of likes and retweets - and it's showing no signs of dying down.
Plenty of people responded that Chase represents "boyfriend goals" and many were willing to marry any man who made their kitty pancakes.
It's all about the effort, gentlemen. Just remember that ;)
Oh - and that real men love cats!
Share the cute!
Related Stories:
Guy adds pic of him and his cat at the park - increases Tinder match by 500%
Cop rescues kitten and gets a new adorable little partner (Gallery)
via buzzfeed
LIKE US!
Comments
comments powered by

Disqus
LIKE US ON FACEBOOK!