Man spends a day in kitty paradise - a sanctuary that's saved over 28,000 cats!
Chris Poole, cat dad of Cole and Marm, decided to visit the famous Cat House on the Kings.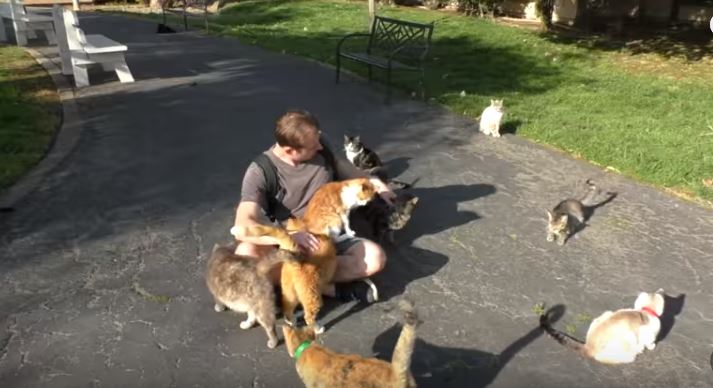 "In the past 24 years The Cat House on the Kings as rescued over 28,000 cats! … It's truly an amazing sanctuary that saves so many lives," Chris shared on YouTube.
The Cat House on the Kings is California's largest no cage sanctuary for feral and abandoned cats, plus rescued cats from animal shelters and the streets!
It's 12 acres of kitty paradise!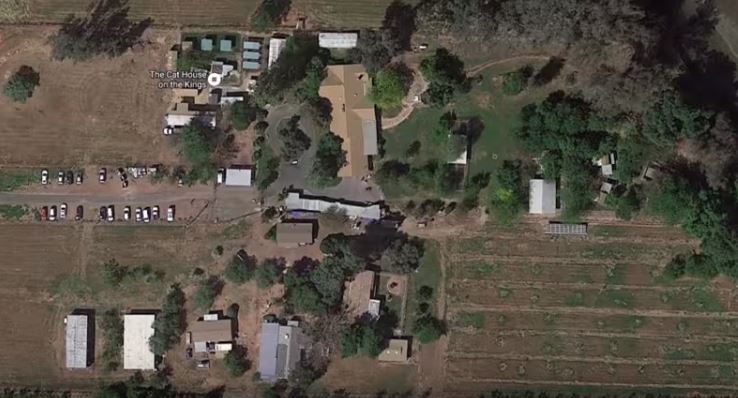 Today, there are over 700 feline residents and that number will grow over 1,000 when kitten season begins.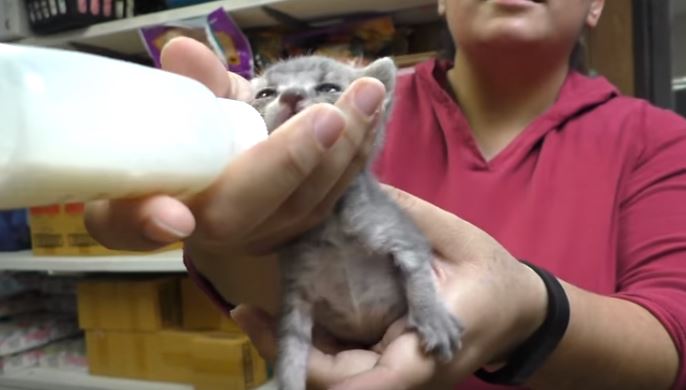 To handle so many kitty residents, they employ 50 staff members, including 7 vet techs, and have around 100 volunteers.
The day begins with feeding the hungry cats all throughout the huge property!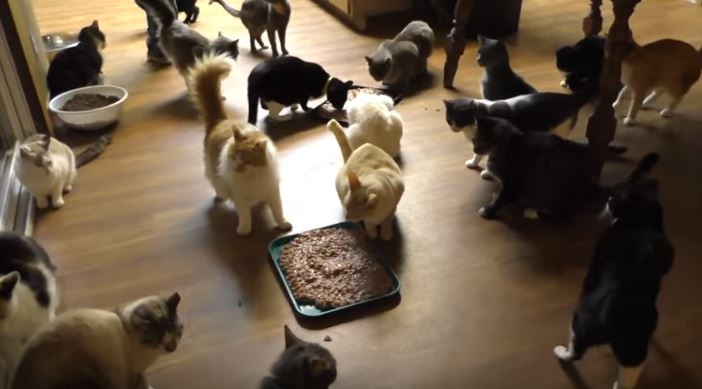 They feed wet and dry food every morning, which ends up being 1,000 cans of wet food and 1,400 lbs of dry food every week!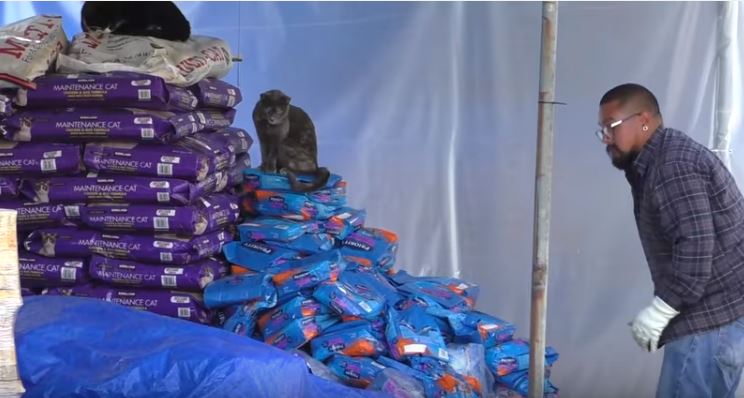 Every single day, the house is cleaned from top to bottom, sweeping, wiping down windows and tables, and of course litter boxes.
This sanctuary is truly a kitty paradise, with dedicated workers making sure these cats are living the best life that they can. Every cat is given all the medical attention they need, and are spayed and neutered.
Chris spent the day learning and saying hello to every kitty he possibly could!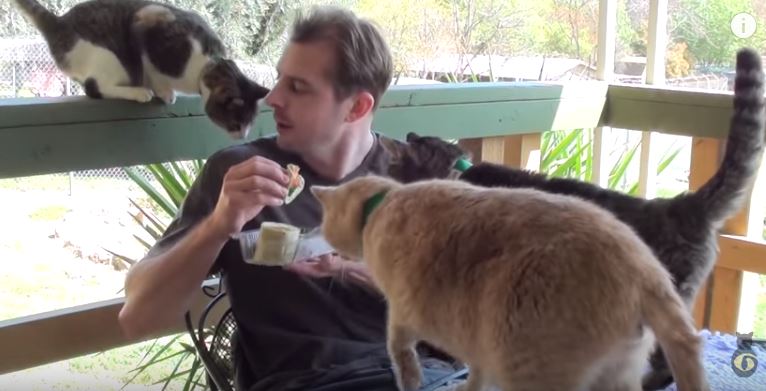 All the cats looked happy and healthy!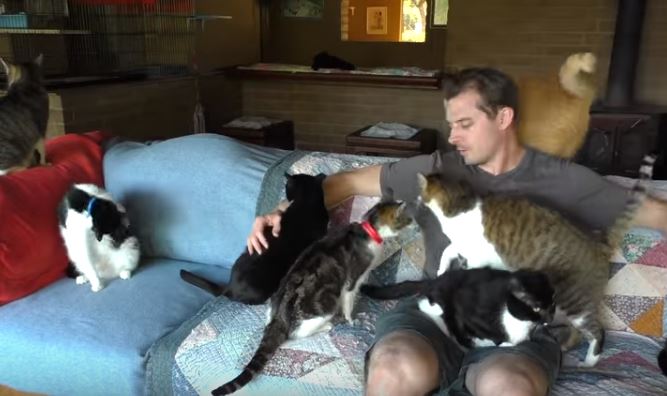 They've also rescued over 8,000 dogs since in operation as well.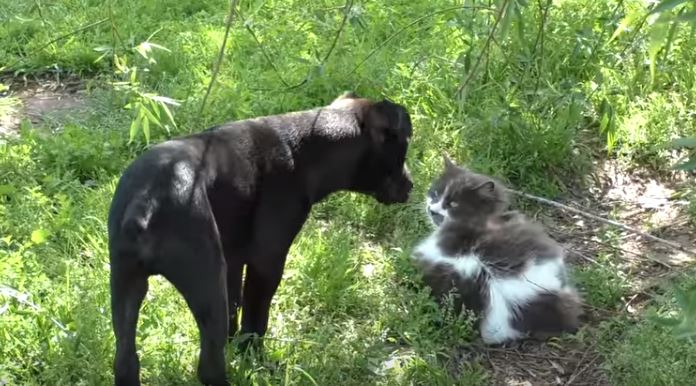 Lynea Lattanzio, the woman who started it all, continues to work every day to help save and protect her kitty residents.
She also has plenty of houses on the property dedicated to her cats, including ones specifically for senior cats, skiddish cats, and cats who are FIV positive.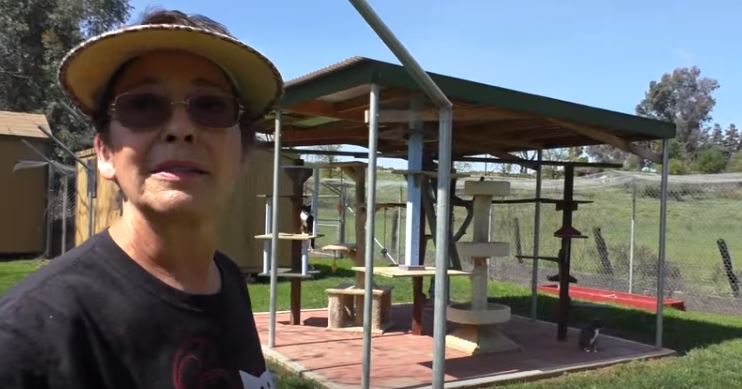 Here's the senior kitty house.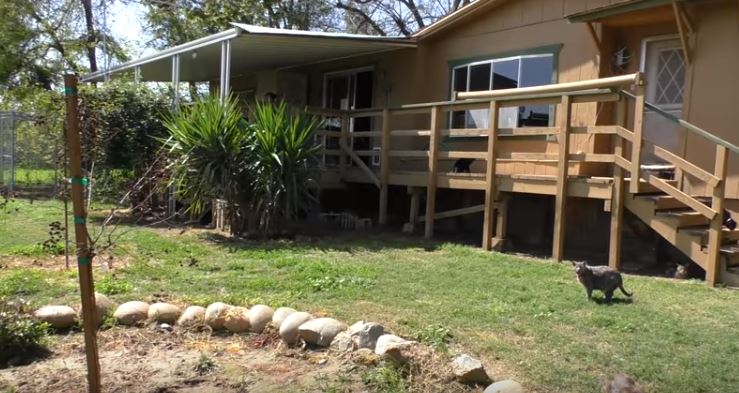 This place is seriously heaven on earth.
"The staff and volunteers do a great job keeping the property and residents in purrfect shape, I would highly recommend visiting the sanctuary and if you can purrlease help them continue their life saving work!"
Watch the video below!
If you'd like to learn more and help, check out the links below!
Related Story: Ultimate cat lady: woman shares her home with 1,100 felines
LIKE US!
Comments
comments powered by

Disqus
LIKE US ON FACEBOOK!