Mom's best friend was a cat when she was little, now her daughter is following in her footsteps
When Kerry Hjelmgren was 5 years old, her mother gave her a tiny orange kitten named Rusty. Rusty was her best friend for over 20 years, and when Kerry had her very own daughter, she wanted her to have a best friend like Rusty too.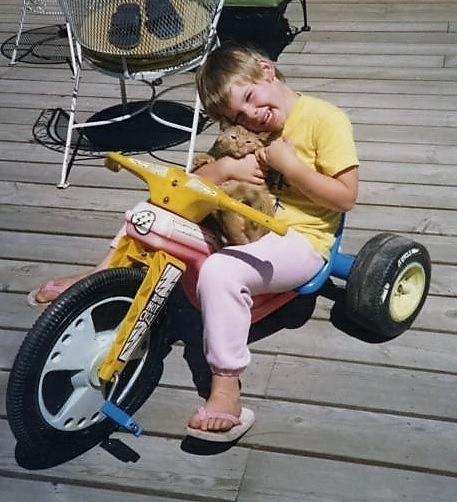 Kerry Hjelmgren
In June 2016, Kerry took her daughter Esther to adopt her very own fur friend.
Just like mom, she too choose an orange tabby and named him Peanut.
It was love at first sight.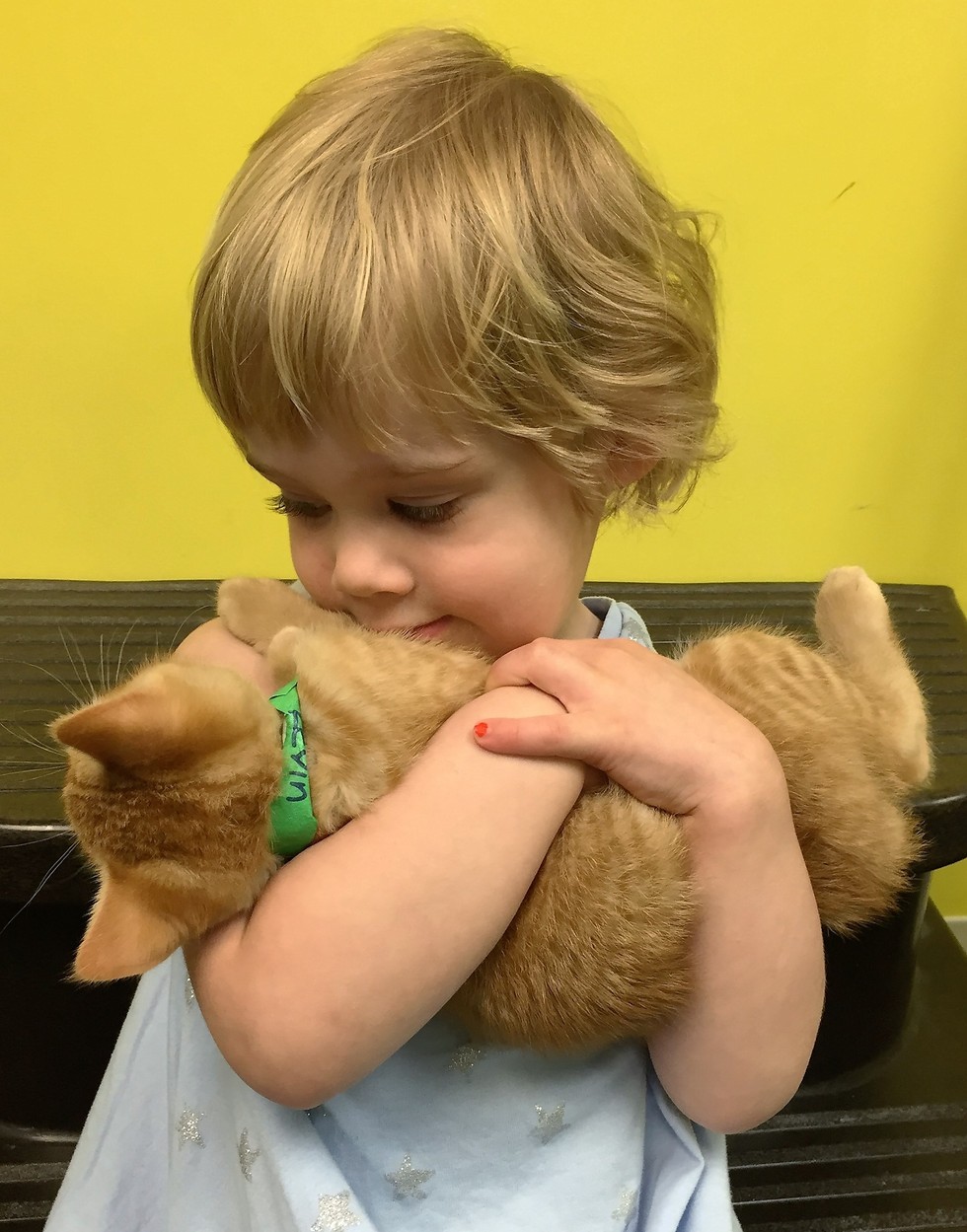 Kerry Hjelmgren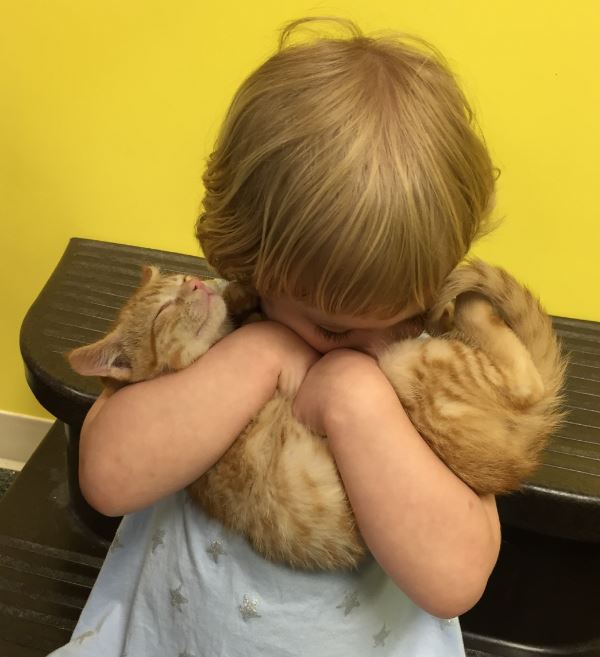 Kerry Hjelmgren
"She has adored him since the moment when we told her we were taking him home, and he would be her very own cat," Kerry told The Dodo. "The morning following Peanut's adoption, I woke her up with him purring next to her on her pillow. She woke up instantly and exclaimed so proudly, 'Mama, this is my baby kitty!'"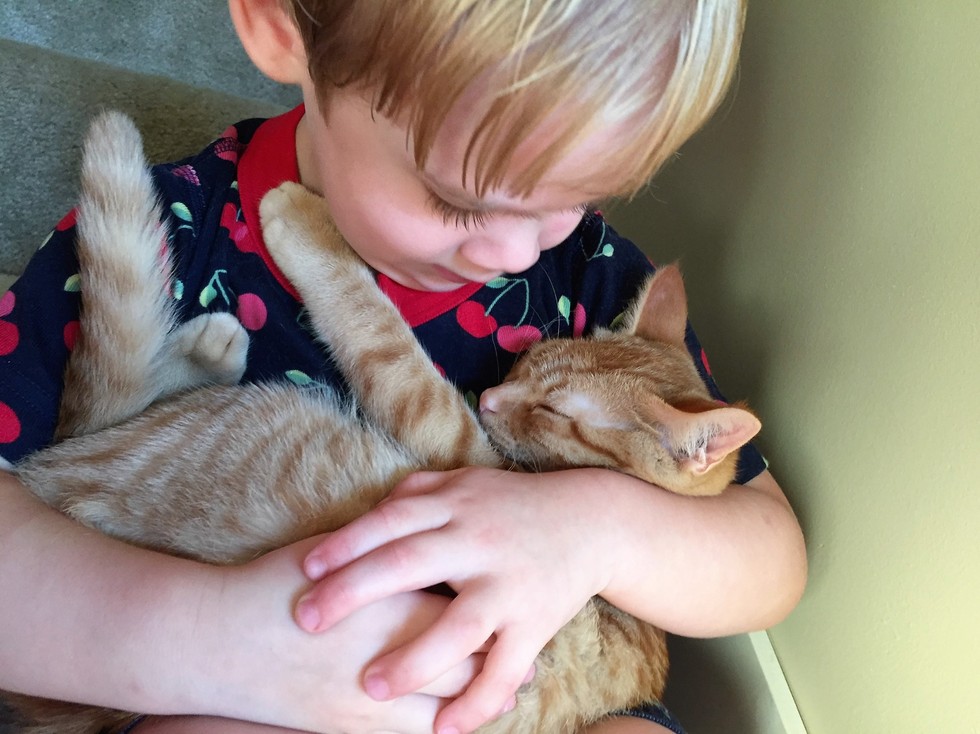 Kerry Hjelmgren
The two continue to grow and cuddle together. They're the best of friends.
"The fact that he has grown quite a lot over the past four months doesn't faze either one of them — her arms just get fuller."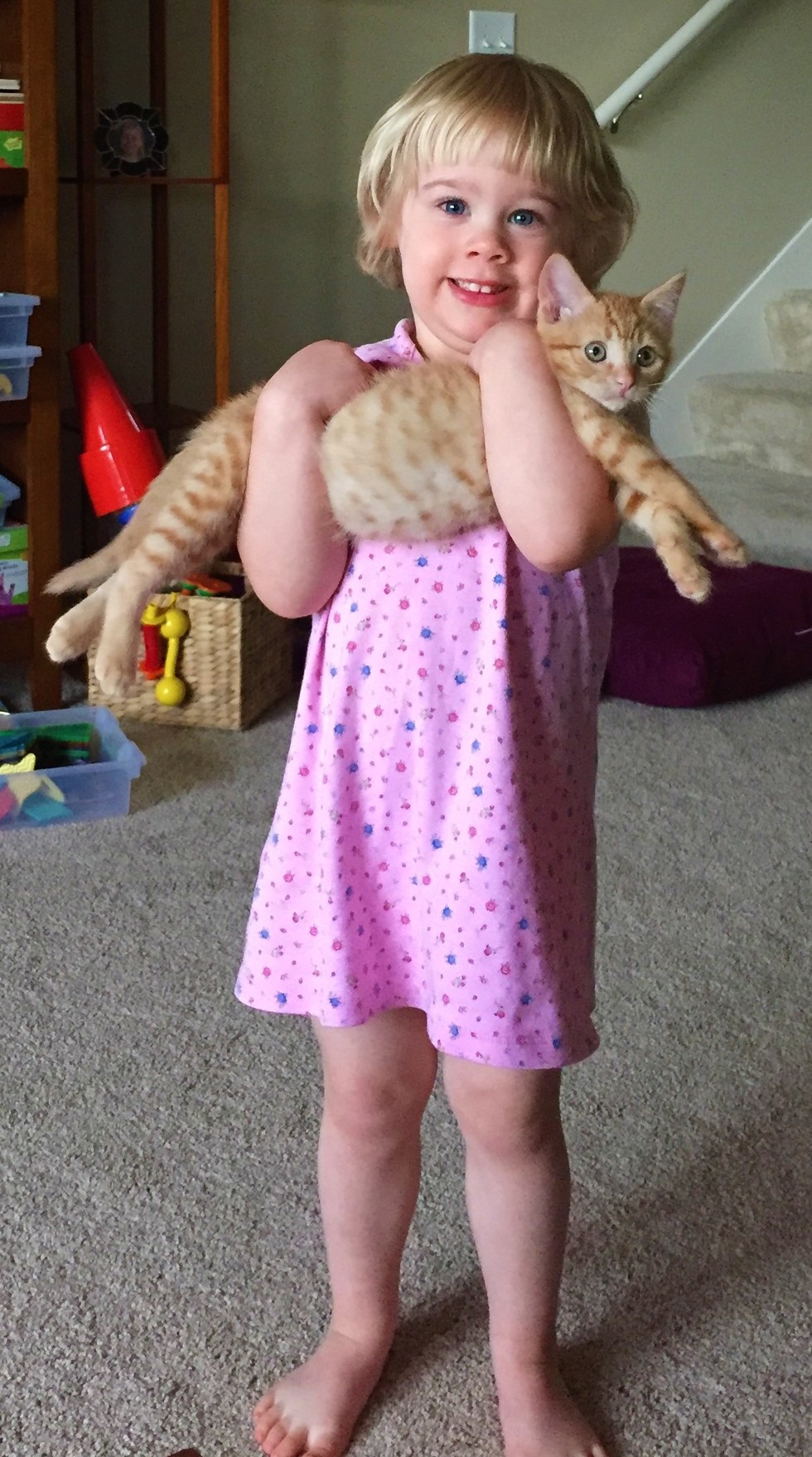 Kerry Hjelmgren
They do everything together. Play, eat, sleep, watch T.V., and Peanut even guards her during bath time.
The love they share for one another is incredible.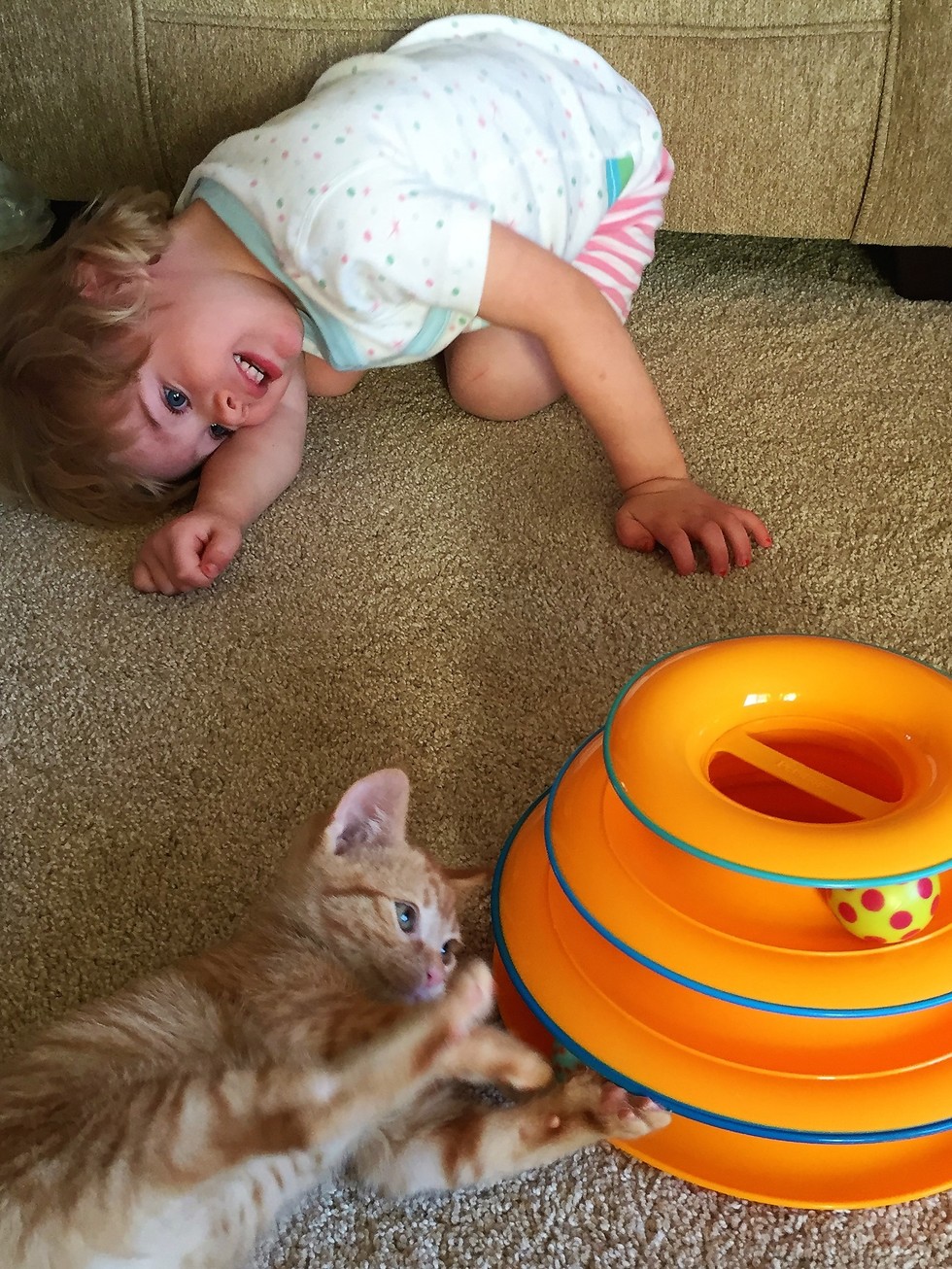 Kerry Hjelmgren
"He likes being babied as much as she loves babying him. These two are quite inseparable these days."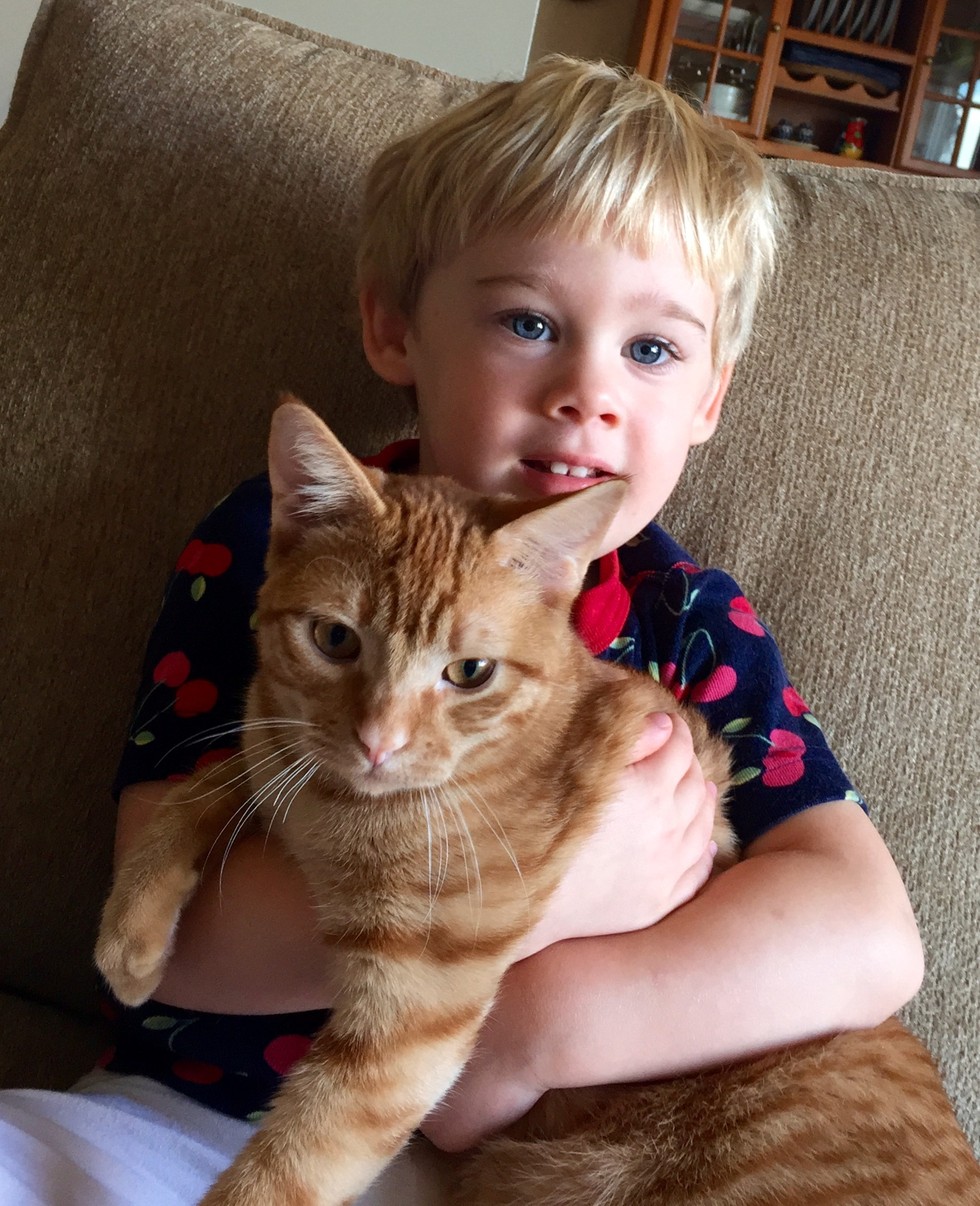 Kerry Hjelmgren
Just like mom did decades before, Esther will grow up with Peanut right by her side.
"This girl and her cat brighten our lives every day," Kerry said. "I like to think that Rusty sent Peanut for us, so we could witness the same love all over again."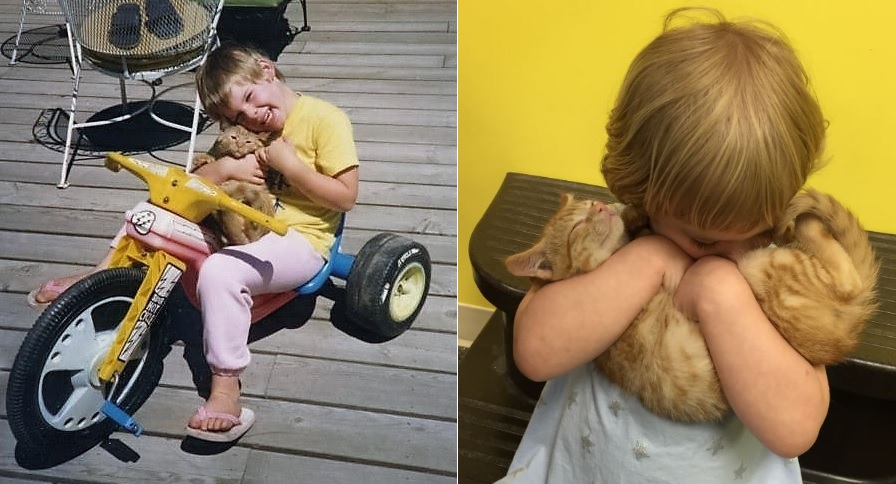 Kerry Hjelmgren
Share the cute!
Related Stories:
People are relating to this hilarious mom-daughter convo about their cat! (Gallery)
Her daughter reads their cat a nighttime story every night, and it's the cutest thing ever
She took in a kitten when she was five months pregnant. Now her kitty and baby iz best buds! (Gallery)
via the Dodo
LIKE US!
Comments
comments powered by

Disqus
LIKE US ON FACEBOOK!