Mama cat fights to live so she could save her only kitten
This cat suffered horrific abuse and wasn't supposed to make it. She fought with everything she had so she could save her only baby.
Meet Sweetie the cat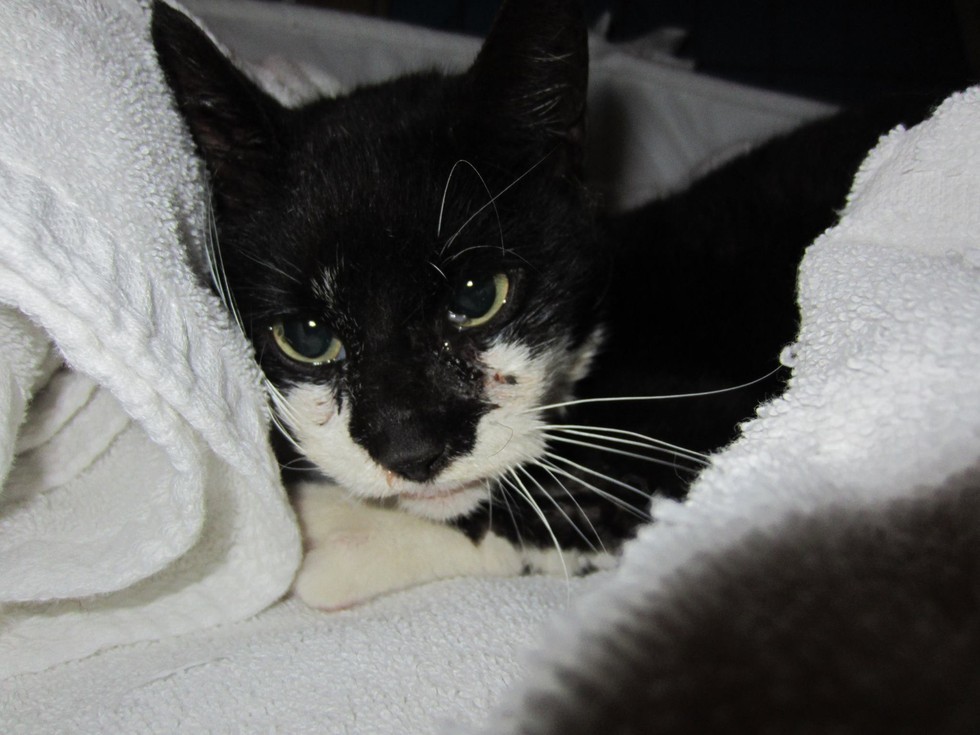 In March 2016, a homeless cat named Sweetie was brought into the Save Cats & Obliterate OverPopulation, Inc. (SCOOP, Inc.), non-profit animal-welfare organization inCincinnati, OH, after she suffered horrific abuse.
"Her mouth was shattered, and her jaw was unattached from the palette and hanging," Barb Wehmann, executive director of SCOOP, Inc., told Love Meow. "The vet had to reconstruct her mouth and Sweetie had 35 stitches."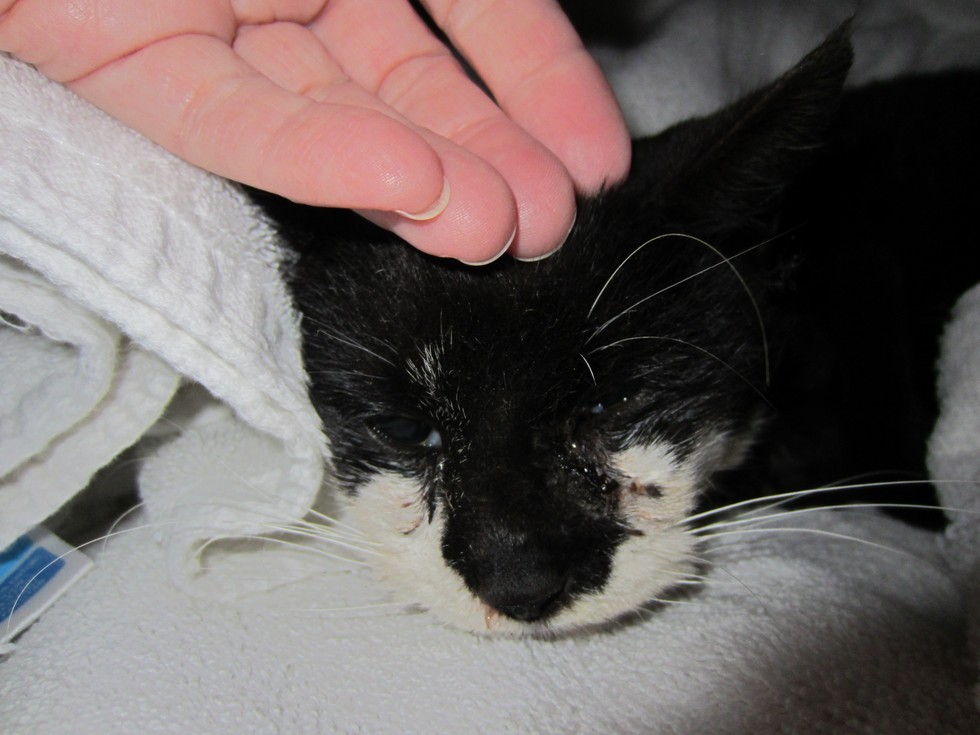 The little tuxedo fought hard to get better, and a month into her recovery, she gave everyone a wonderful surprise.
She gave birth to a teeny 2 ounce kitten.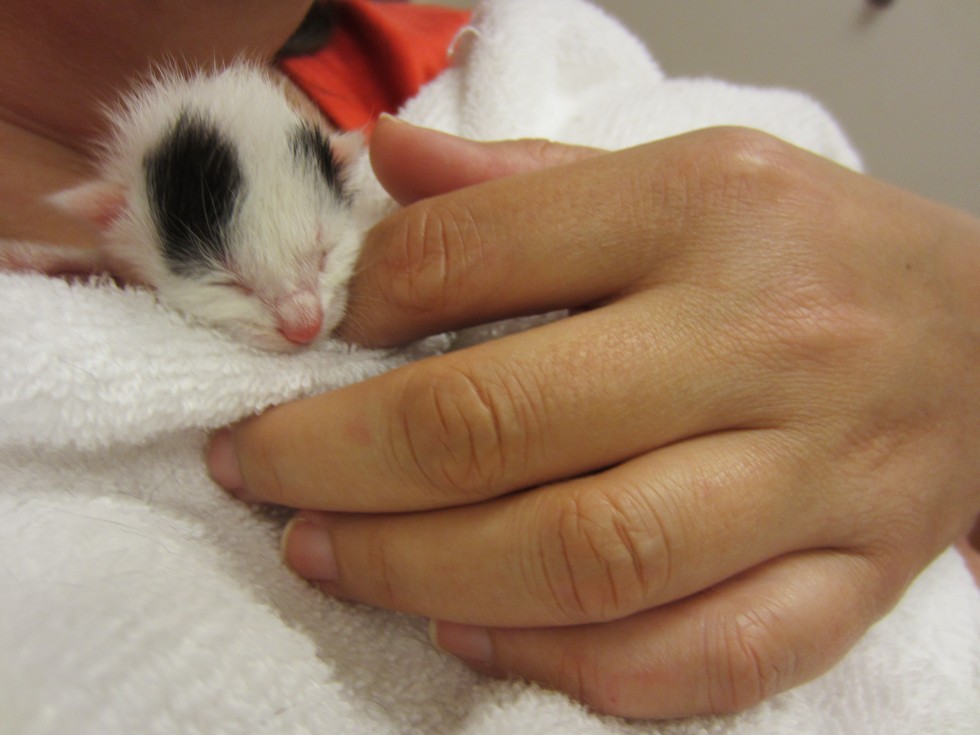 Sweetie showed no signs of being pregnant, and despite her horrific injuries and suriving without out food or water for 10 days, this mama cat still gave birth to an adorable kitten.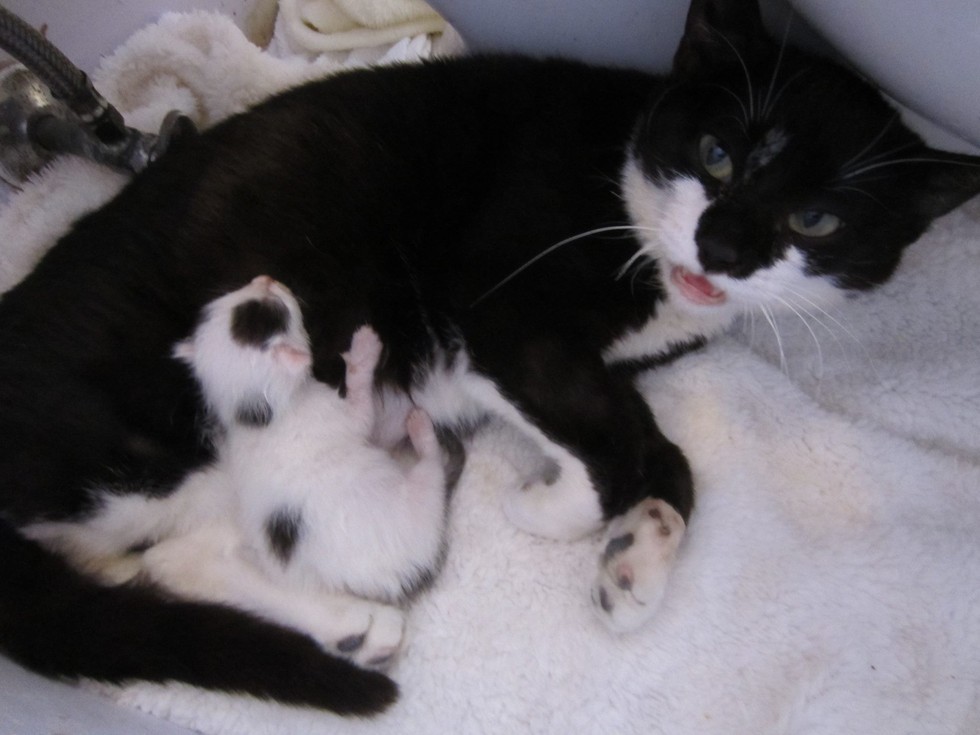 "Sweetie had no milk to nurse the kitten and the kitten's prognosis was grim."
Staff at SCOOP, Inc. worked tirelessly around the clock to help feed and care for the kitten and her mother. "At 10 days old, the kitten was still the size of a stick of gum. She was named Jaax after the vet (Dr. Jennifer Jaax) who saved her mom's life."
Despite Sweetie's horrible past, she continues to give unconditional love.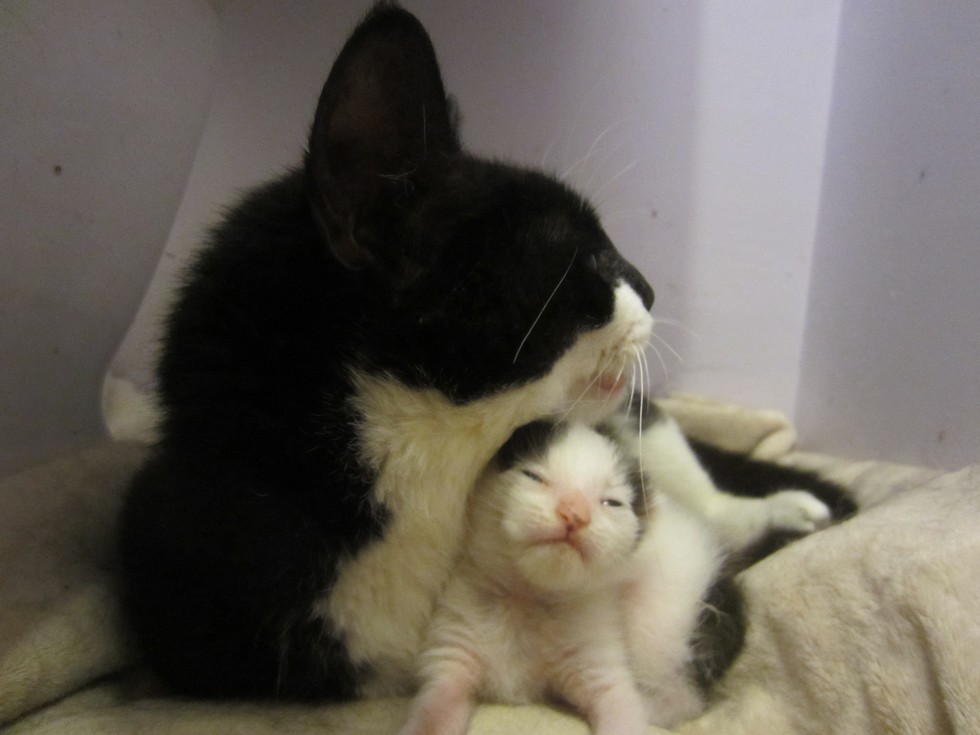 "She had such a great will to live. As I fed the kitten every two hours, Sweetie watched and then waited for me to finish so she could do the rest of the care for Jaax."
Sweetie puts her own recovery and pain aside to love and care for her fur baby.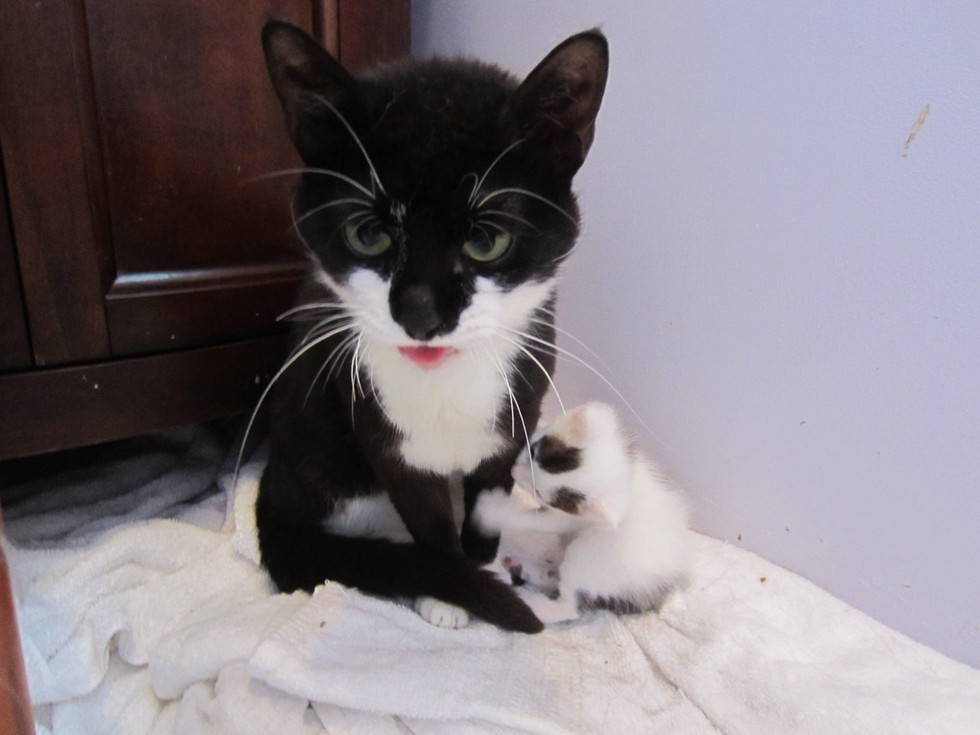 Today Jaax is five months old, still tiny, but she is thriving.
"Sweetie just had her second mouth surgery and is also doing well at 8 pounds now (she was 4 pounds when she arrived to us). She is estimated to be 9 or 10 years old."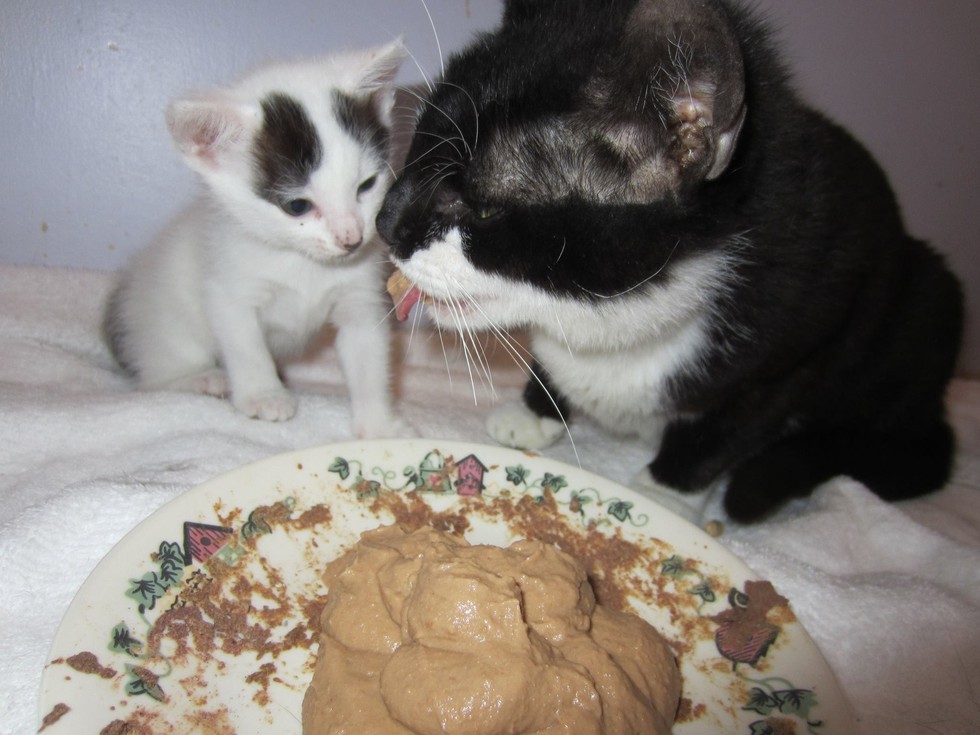 Jaax gave Sweetie the will to live.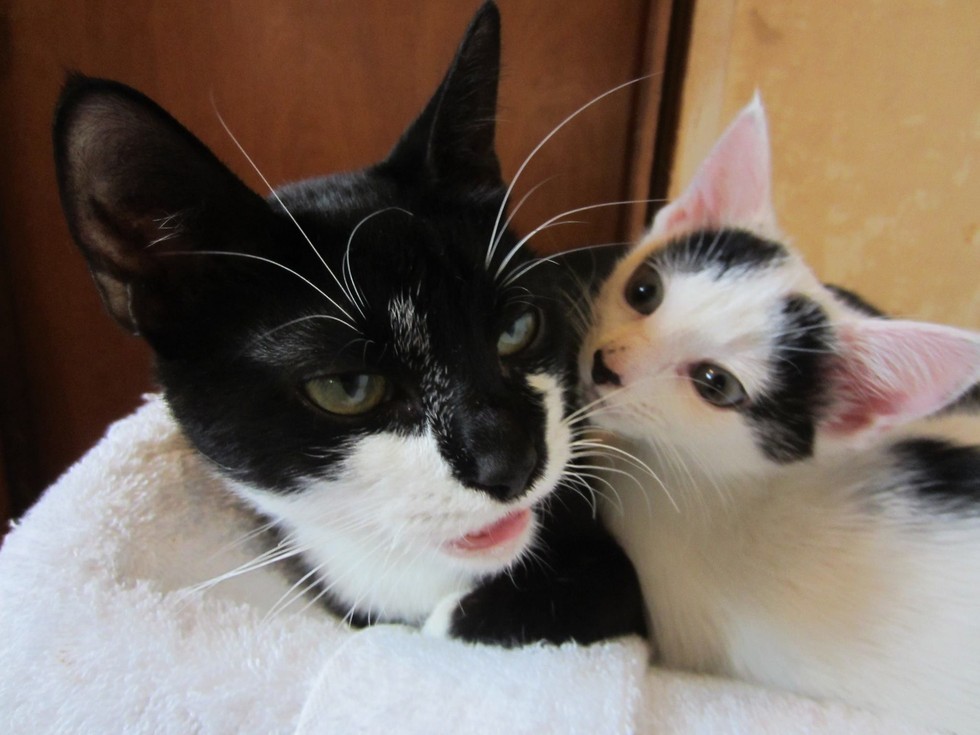 "We feel that Sweetie's will to live was tied closely into saving her kitten. Jaax is five months old and Sweetie never lets the kitten out of her sight."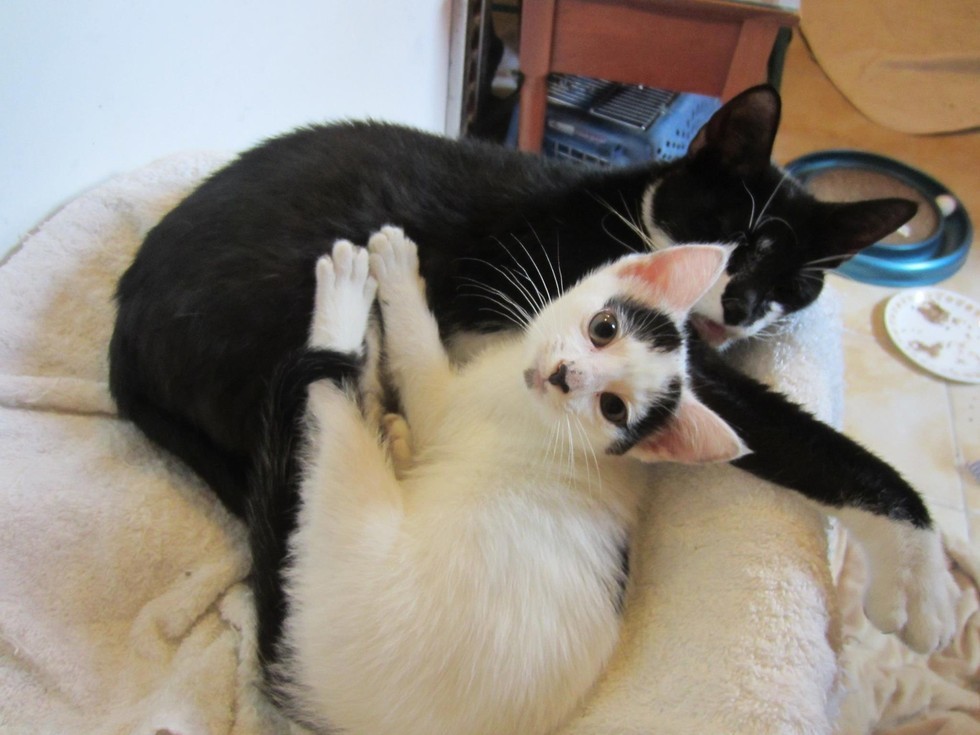 Never underestimate the strength of a mom fighting for her children.
Share this incredible rescue!
Related Stories:
Paralyzed mama cat drags herself back to her kittens after escaping killer...
Mama cat begs to be let back out so she can rescue her injured kitten
LIKE US!
Comments
comments powered by

Disqus
LIKE US ON FACEBOOK!