Rescue dog helps feed 30 stray cats every day and saves their lives
A young couple from Athens, Greece started feeding stray cats in their neighborhood after they adopted their rescue dog, Meli three and a half years ago.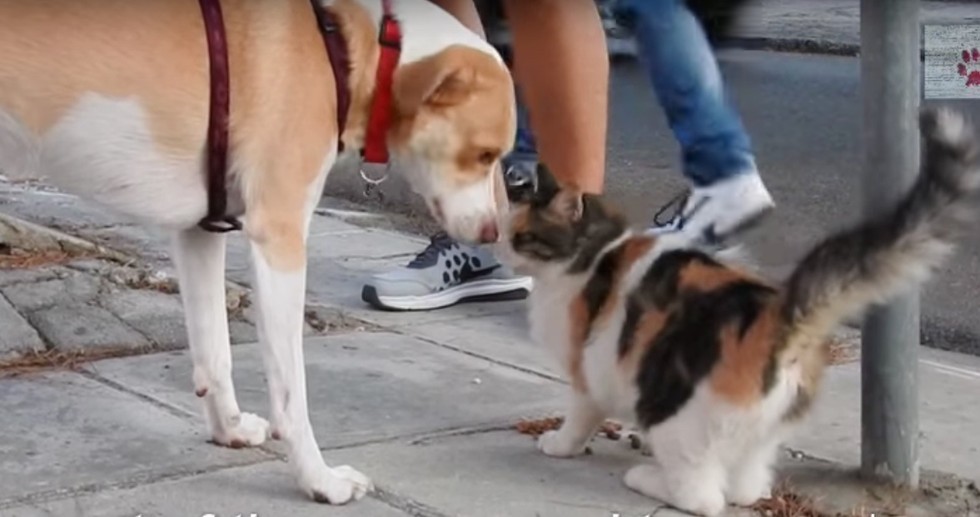 The cats love Meli and Meli loves them!
Every day Fay and Dionisis take Meli for a long walk around the neighborhood to feed around 30 stray cats. The cats come running when they see Meli turn the corner for pets, food, and some loving.
Meli has helped socialize many stray cats that were once terrified of people. The kitties are drawn to her and just follow her around the block. Some of them are able to adapt into an indoor life and be put up for adoption.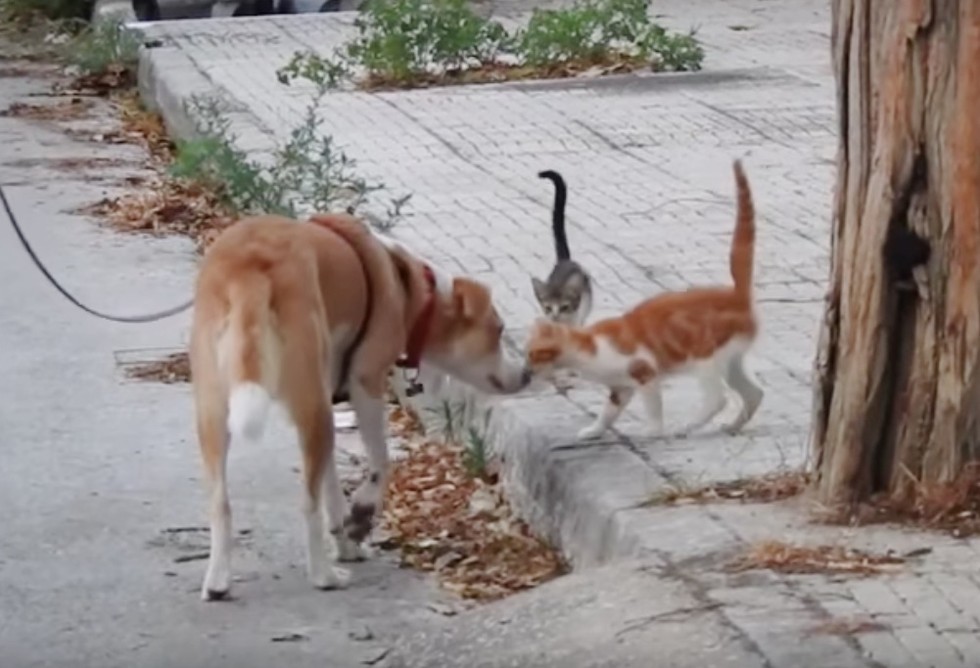 Fay and Dionisis spay and neuter all the kitties they can trap and provide medical care so that every neighborhood cat can live a happy and healthy life.
99% of the cats have been neutered by the couple and they are doing their best to maintain a steady population of healthy cats in the neighborhood. Both of them are founding members of SCARS, a Greek charity very involved in TNT and cat rescue.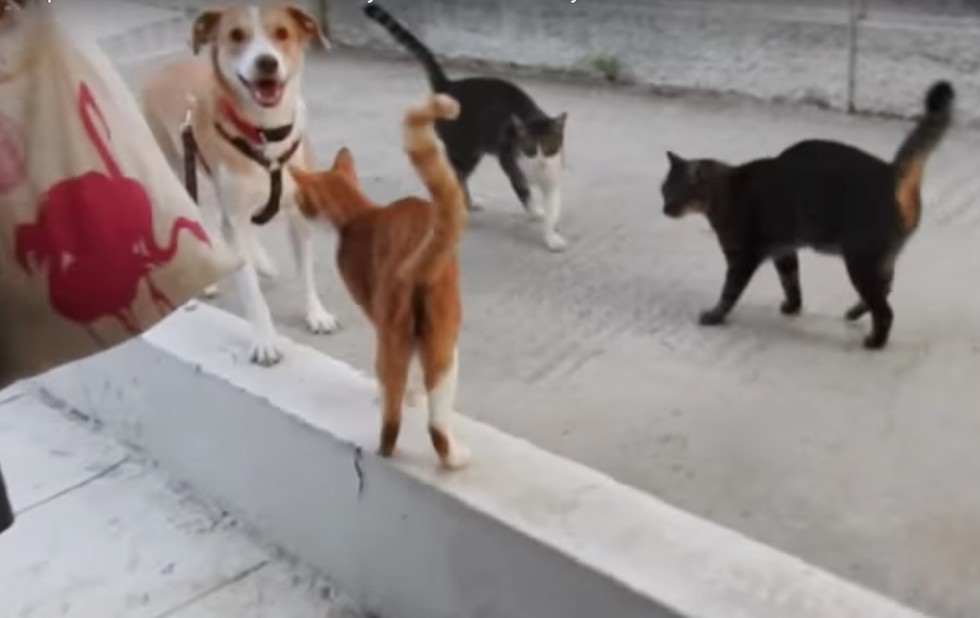 Watch the video below:
If you would like to support their rescue efforts, follow SCARS on Facebook.
Share the cute!
Related Stories: How to spay and neuter 200 feral cats
via Love Meow
LIKE US!
Comments
comments powered by

Disqus
LIKE US ON FACEBOOK!