Senior cat nearly uses all of her 9 lives to survive surgery and find a loving home
This old girl was in rough shape when we she was given to the incredible staff at Vet Ranch. They performed a surgery to give her the best quality life possible.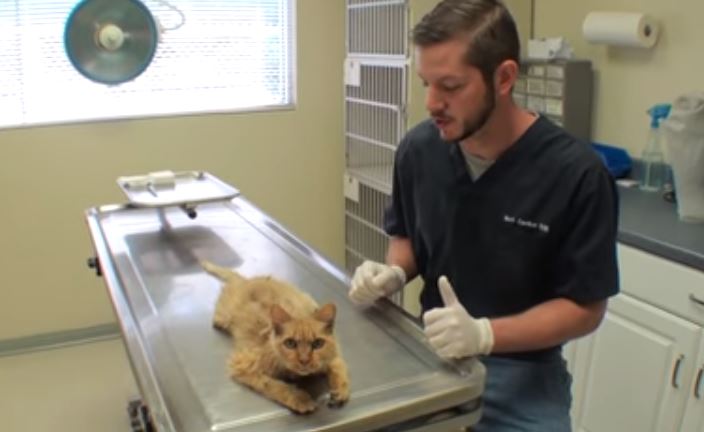 Vet Ranch is dedicated to providing medical treatment to homeless animals that would otherwise have no advocate. Their team works diligently to rehabilitate abused, abandoned and homeless animals so that they are able to be adopted into loving forever homes. They work closely with many animal rescues and shelters to decrease the number of animals that are euthanized due to treatable and/or curable conditions.
This cat came in infested with fleas, trouble breathing, and was thought to have broken legs. The shelter wanted to put her down, but the staff at Vet Ranch knew this old girl has some life still in her.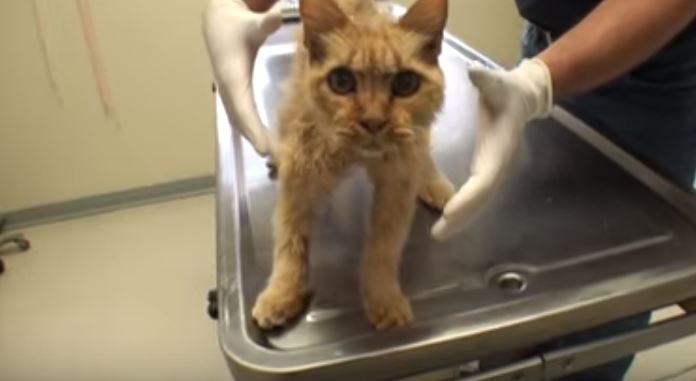 After cleaning her up and finding out her legs were not broken (she was just severly weak and had trouble walking) they gave her an x-ray to diagnose her breathing issues.
What they found was pretty shocking.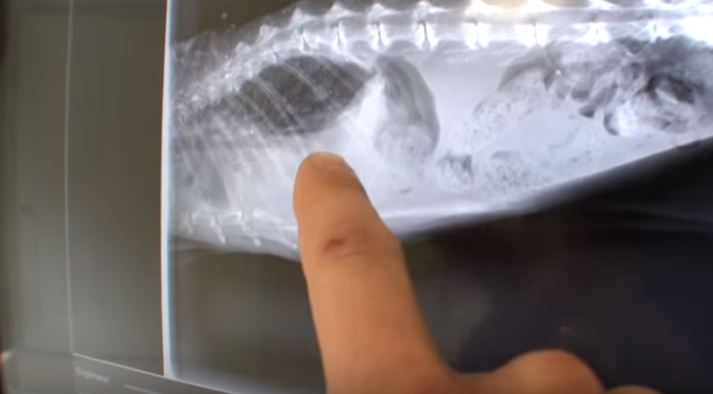 They found a hole in her diaphram which allowed some of her organs, including her liver and intestines, to slip up into her chest, making it incredibly difficult for her to breath.
This was normally an emergency procedure, but since she was so weak, they kept her on oxygen and fed her to help get her strength up for surgery.
A week had passed and the old gal went into life saving surgery.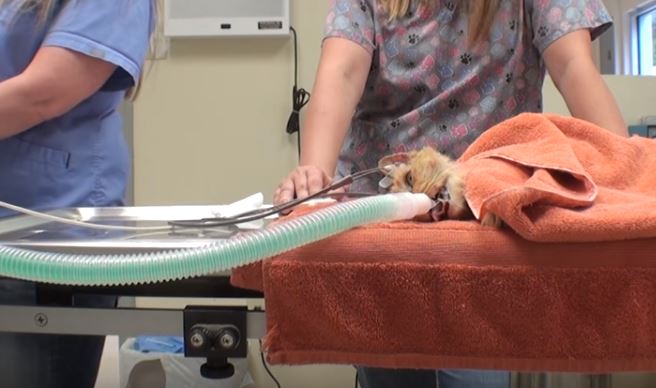 "She's done fairly well!" Matt shared with iizcat. "She still walks very funny but her breathing is a lot better and we noticed she has a lot more energy."
"This one was a pretty cool surgery. I didn't think she was going to make it, and mid surgery I kind of gave up on her a little bit... but, she had 9 lives and we probably burned about 8 of them. But she's doing well."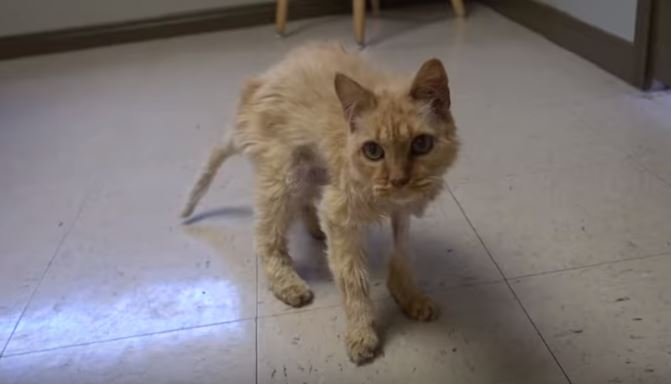 Even better, this old gal has found a forever home! They found a woman who takes in special needs cats and is experienced in caring and loving them.
"She's going to go take her and give her the best quality life that she can."
Watch the incredible story in the video below! (Warning: video may contain graphic images during surgery.)
Share the cute!
Related Story: Wonderful couple refused to give up on badly injured stray cat who everyone else decided to ignore
LIKE US!
Comments
comments powered by

Disqus
LIKE US ON FACEBOOK!