When his landlord banned cat flaps, this guy brilliantly built a ladder for his cat to sneak in (Gallery)
Oxford University PhD sudent Tariq Khoyaratty found a pretty ingenious way to get around his landlord's ban of cat-flaps.
It was not only simple, it was genius!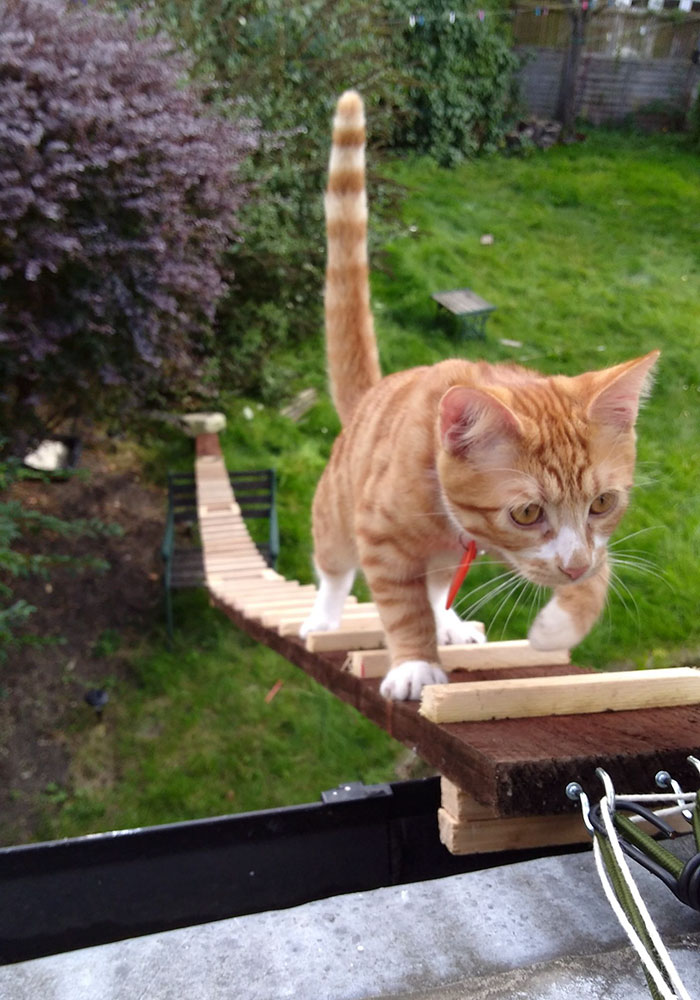 The couple decided to build a ladder for the kitty to run up and jump through an open upstairs window.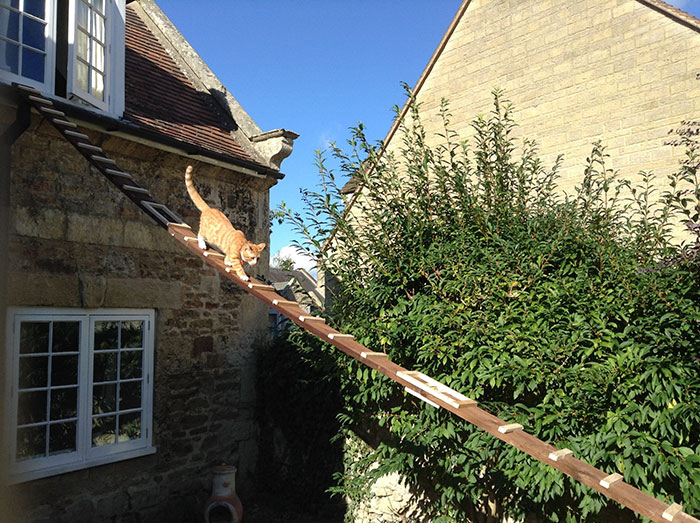 'We were a little apprehensive at first as to whether he'd use the ladder so we made a small practice one which we propped against the downstairs window,' Khoyaratty told Metro. 'Once he was used to that, we coaxed him onto the larger ladder with treats and he took to it very quickly.'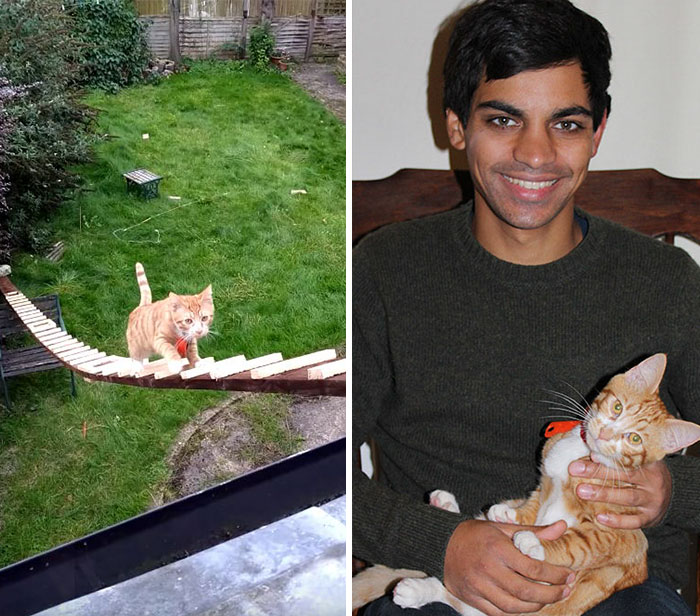 Now the ladder is Nelson's main route in and out of the house.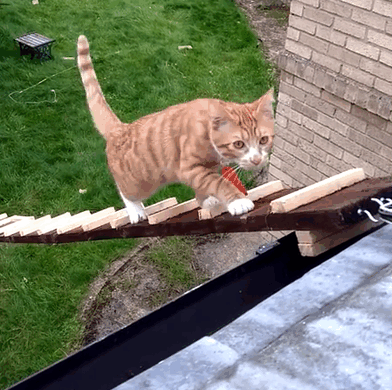 They used an elastic bungee cord to attach the top of the ladder to a bedroom window. The whole 7-meter structure cost less than $30.
This simple work around has made everyone happy: the owner, the landlord, and especially Nelson…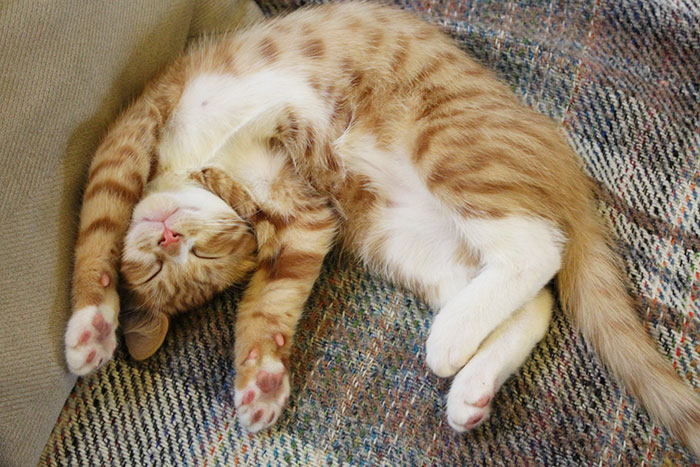 Watch the video below!
Share the cute!
Related Story: Man spends over an hour installing a new cat door... and then this happens
(h/t) Bored Panda
LIKE US!
Comments
comments powered by

Disqus
LIKE US ON FACEBOOK!