Rescue kitten and puppy find each other in the shelter and save each other's lives
A orphaned kitten and a rescue puppy found each other at Shenandoah Valley Animal Services Center, a rescue group in Lyndhurst, VA.
They immediately became the best of friends!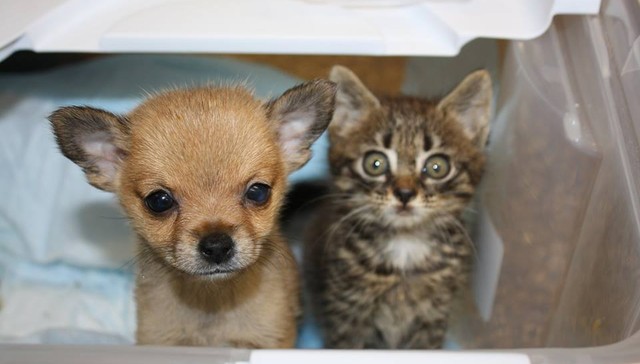 Shenandoah Valley Animal Services Center
"The kitten was found as a stray and the puppy belonged to a very kind man that came to us seeking help with placement of three pups that week before," Lindsey Huffman ofSVASC told Love Meow.
The kitten, named Chicky, was luckily pretty healthy. Nugget the puppy however wasn't so lucky.
Nugget was gravely ill, and it took round the clock care to nurse him back to health. He was so needy for affection and love, that the staff decided that he needed a companion.
"Lil Chicky was a single in a cage by herself and was also very lonely and vocal," Huffman said. "We just said 'put em together, it was worth a shot anyway!' They immediately started nuzzling one another and later started playing."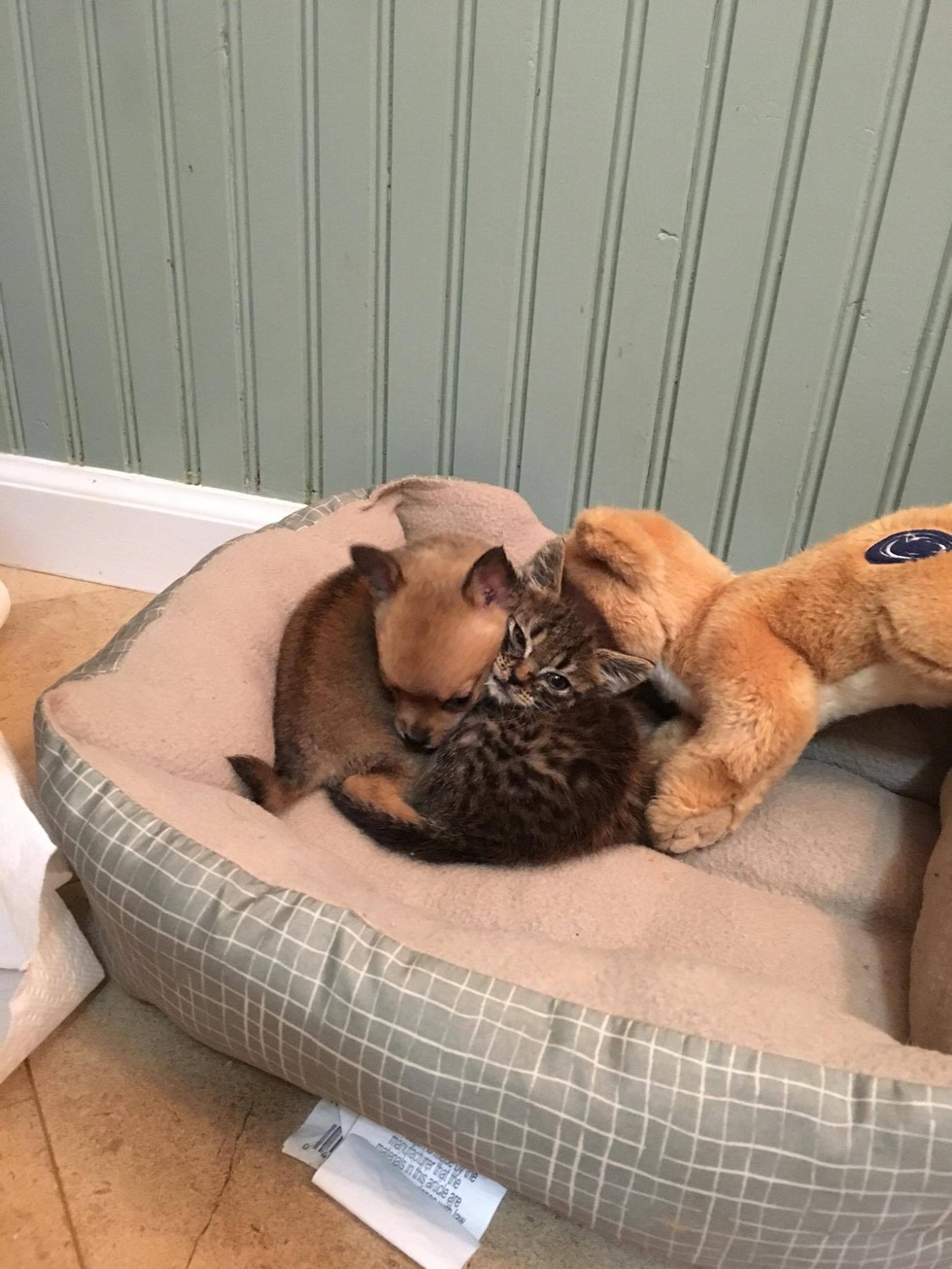 Shenandoah Valley Animal Services Center
And it's been just like that, ever since.
They're being fostered by the shelter's veterinarian, Leti Hansen — who reports that, unsurprisingly, they continue to be each other's BFFs, and "they are awesome."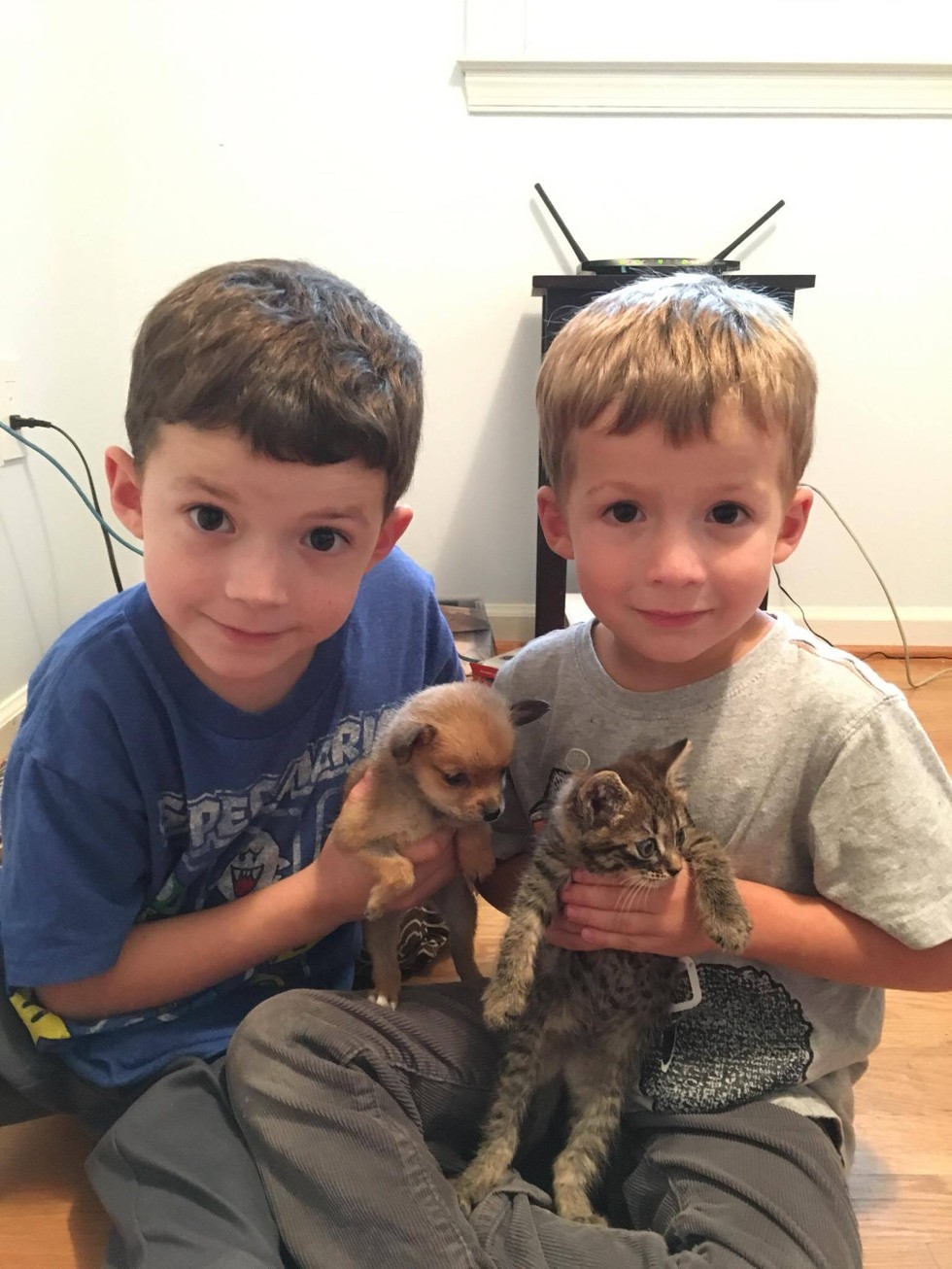 Shenandoah Valley Animal Services Center
What's really remarkable isn't just that these two are so cute together, but that they also likely saved each other's lives.
Without Chicky, Huffman thinks Nugget would have been hard to place in a foster home, since she required so much attention. And cats like Chicky don't have such great odds in shelters, either, when they're flying solo.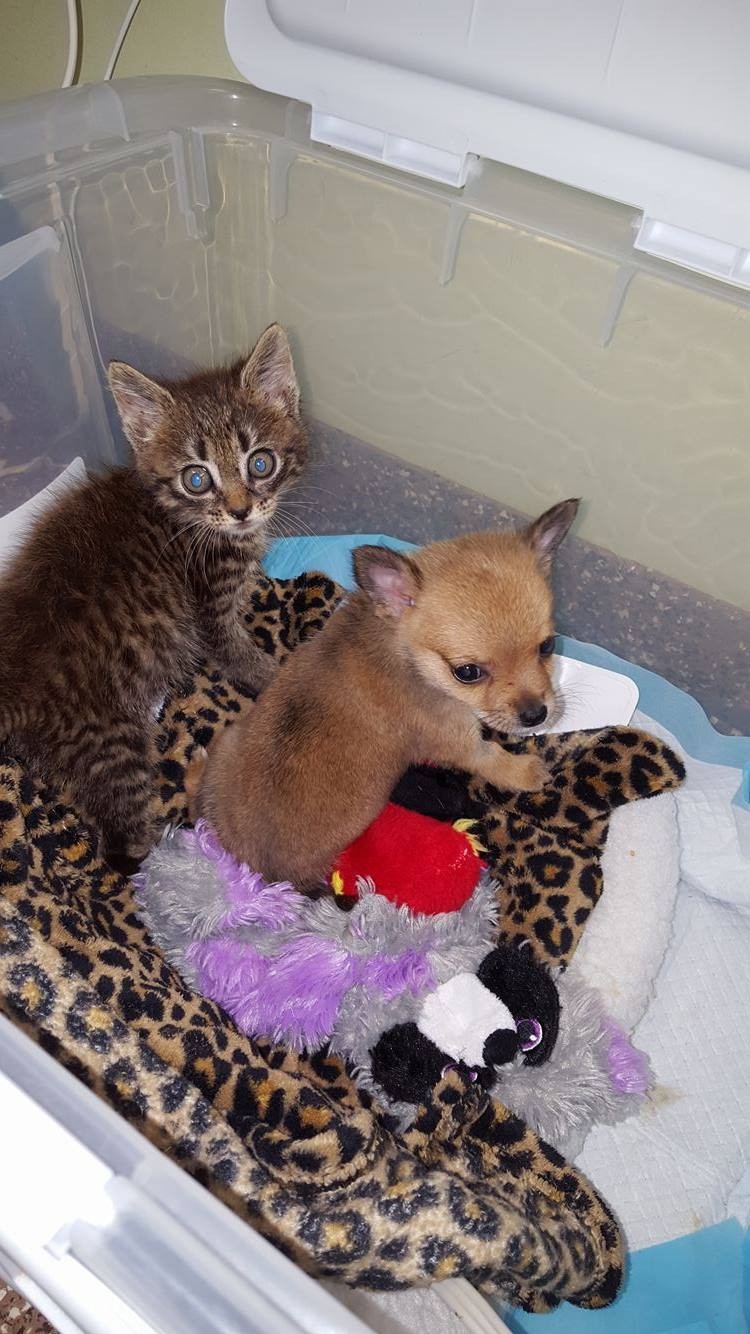 Shenandoah Valley Animal Services Center
"Otherwise she would be just one of many tabby kittens that may be with us for months trying to find a family," says Huffman. "She was just lucky to be the chosen friend of an adorable puppy."
These two supported and loved one another, and will continue to do so for the rest of their lives.
The shelter is now looking for a new forever home for the pair. They'll never be separated!
Watch the videos of Chicky and Nugget below!
Share the cute!
To help with their care, visit the shelter's wish list.
Related Stories:
Abandoned puppy and orphaned kitten become best friends at shelter... and then THIS happened!
Adorable love at first sight between puppy and kitten
LIKE US!
Comments
comments powered by

Disqus
LIKE US ON FACEBOOK!