Curious cat knocks down a tower one paw at a time
Some cats just want to watch the world burn...
A curious cat inspects a masterfully built tower... and we all know how this ends. (Scroll down for video)
Nice tower ya got there.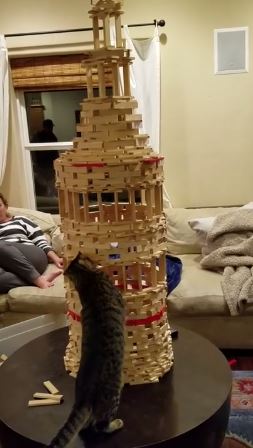 Really nice... I'm going to need a closer look...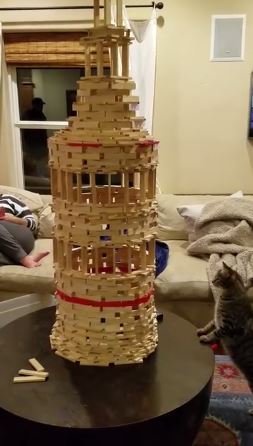 Better have a look inside... oh... I see there is a block a little out of place. Let me fix that for you...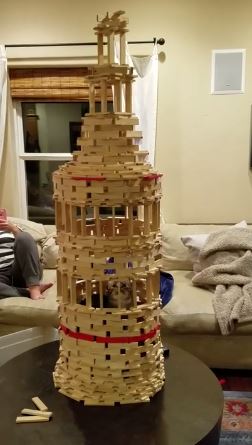 Muahahaha! I'm am the god of chaos! Fall baby fall!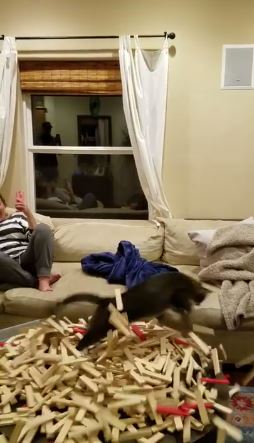 Some would say call this... a cat-astrophe!
Watch the video below!
Share the funny!
Related Story: 29 cats who failed so hard they won.
LIKE US!
Comments
comments powered by

Disqus
LIKE US ON FACEBOOK!