Kitty covered with thick matted fur couldn't stop purring when her rescuers shaved it off!
This poor girl was wearing a coat of matts and wandering all alone. When rescuers began to shave off the damaged fur, she purred like a motor!
Meet Lendy the cat!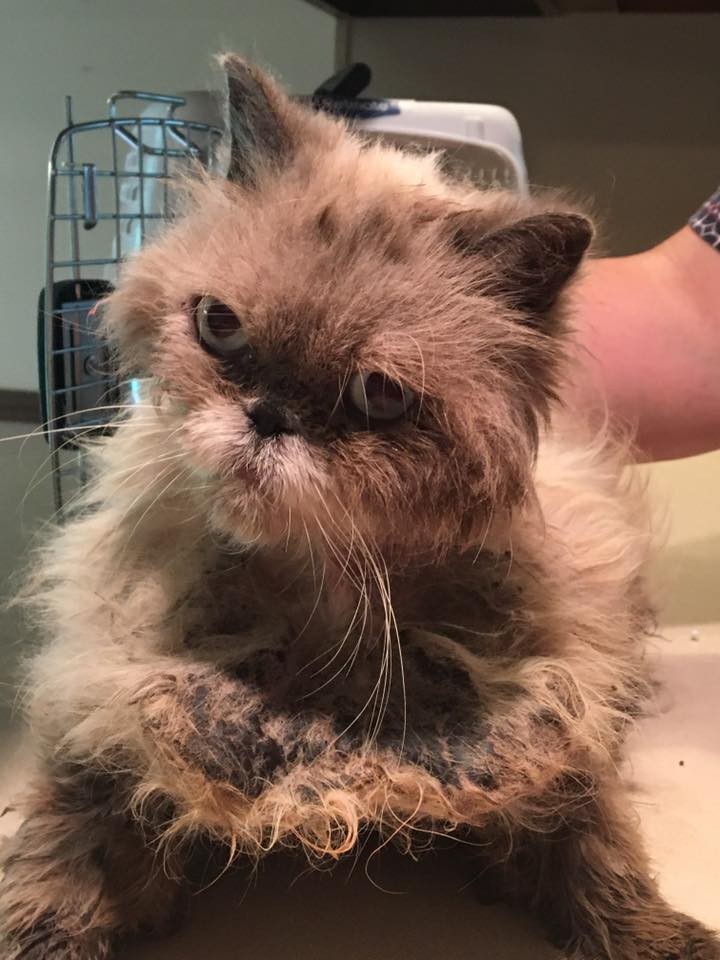 Here Here Kitty Rescue
Here Kitty Kitty Rescue in Elkhart Indiana was alerted about an emaciated cat with severe matts and infected eyes and ear in the middle of the summer.
"A good samaritan discovered Lendy after she appeared in her back yard," Tree House Humane Society wrote. "How she survived, is quite the miracle."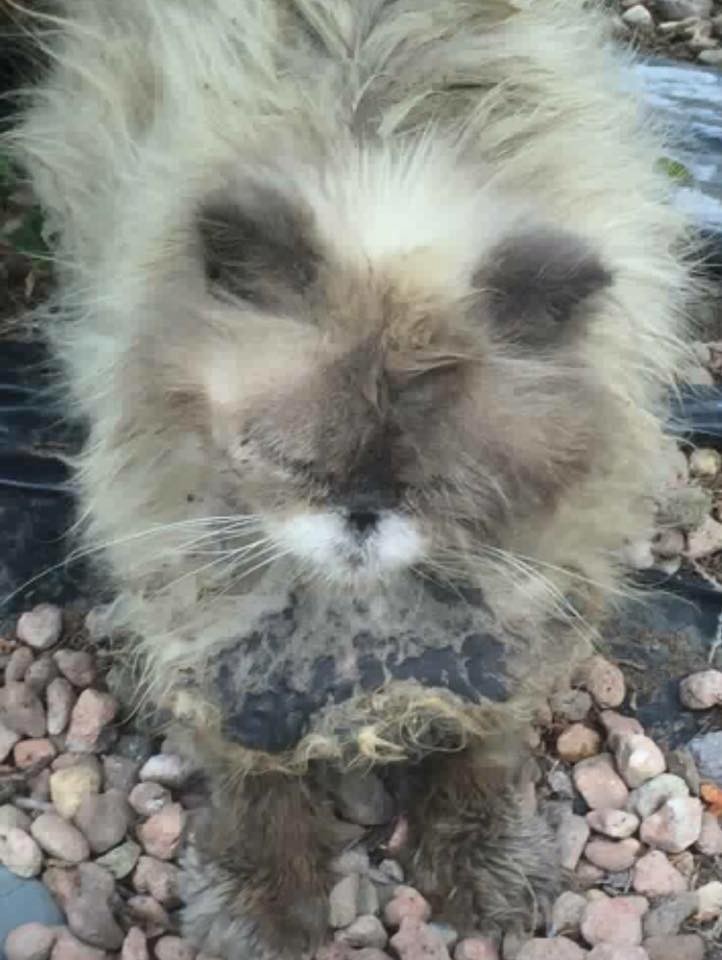 Here Here Kitty Rescue
"When we first received a message and a photo of Lendy needing help we were horrified at her condition and knew we needed to rescue her. She was matted beyond belief, missing several teeth, and then tested positive for leukemia," Here Kitty Kitty Rescue said.
The kitty was found wandering outside. Her fur was so matted and tangled it was "indescribable."
"Until we started shaving her, we couldn't even tell if she was a boy or a girl. We cannot even imagine how painful it was for her to walk with her entire body matted so tight, and how she survived those 90 degree days with no relief."
"At first she was apprehensive of the shaving, but soon started purring! It nearly broke our hearts."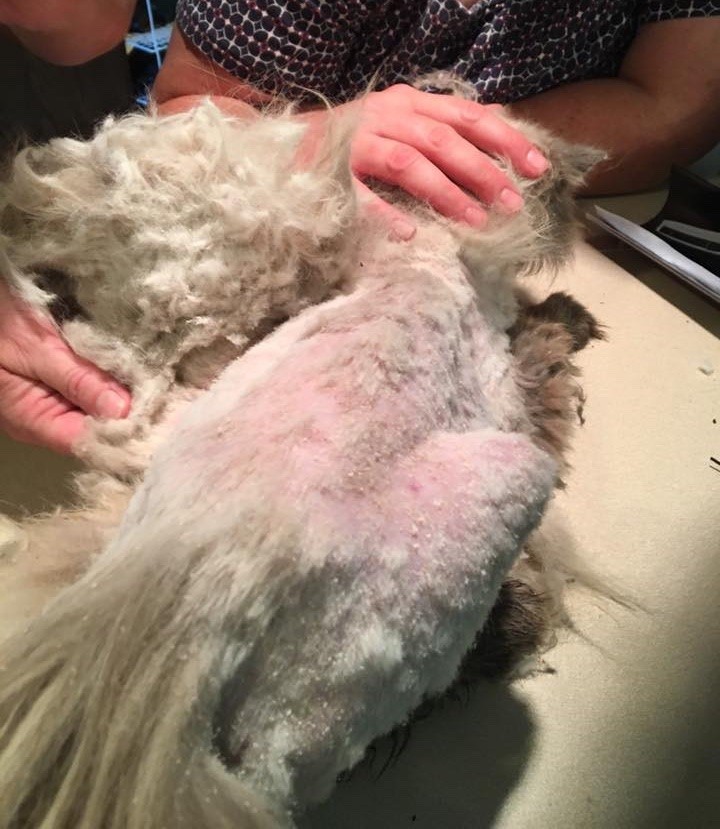 Here Here Kitty Rescue
After three hours of shaving and going through two pairs of trimmers, a new kitty emerged.
"This is all the matted fur after we were done shaving her."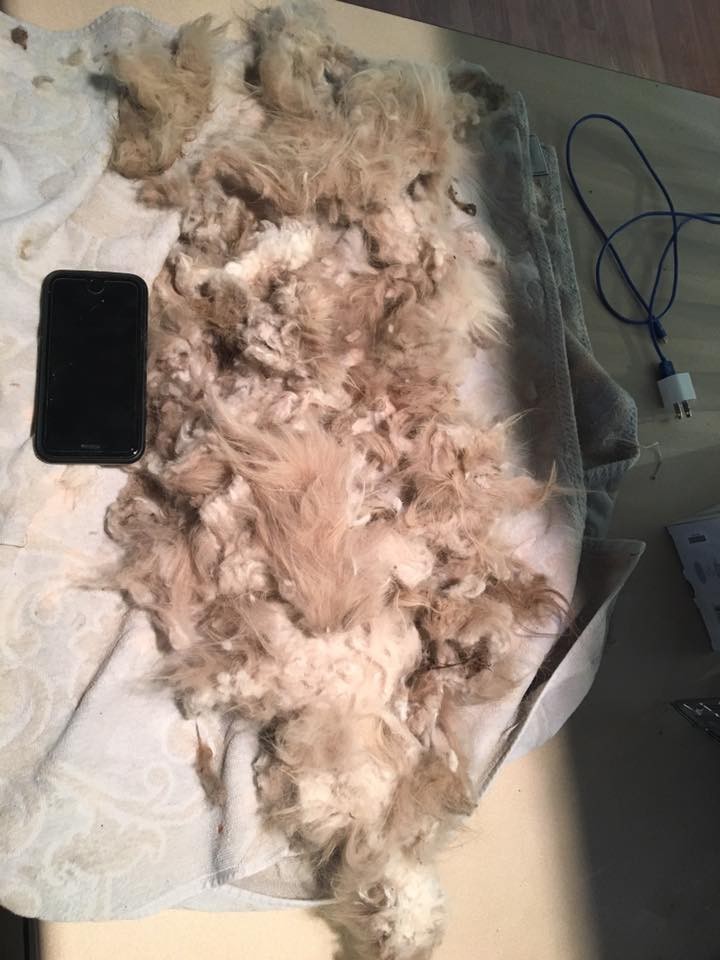 Here Here Kitty Rescue
Lendy was purring up a storm after all the shaving. She was so happy to have canned food and a soft bed. She kept getting up to make sure that the food and water were still there!
"The vet estimated her to be about 8 years old," Here Kitty Kitty Rescue told Love Meow. Lendy was spayed so someone took care of her at some point. "We kept thinking someone would come forward for her, that she must have just gotten lost, but no one came."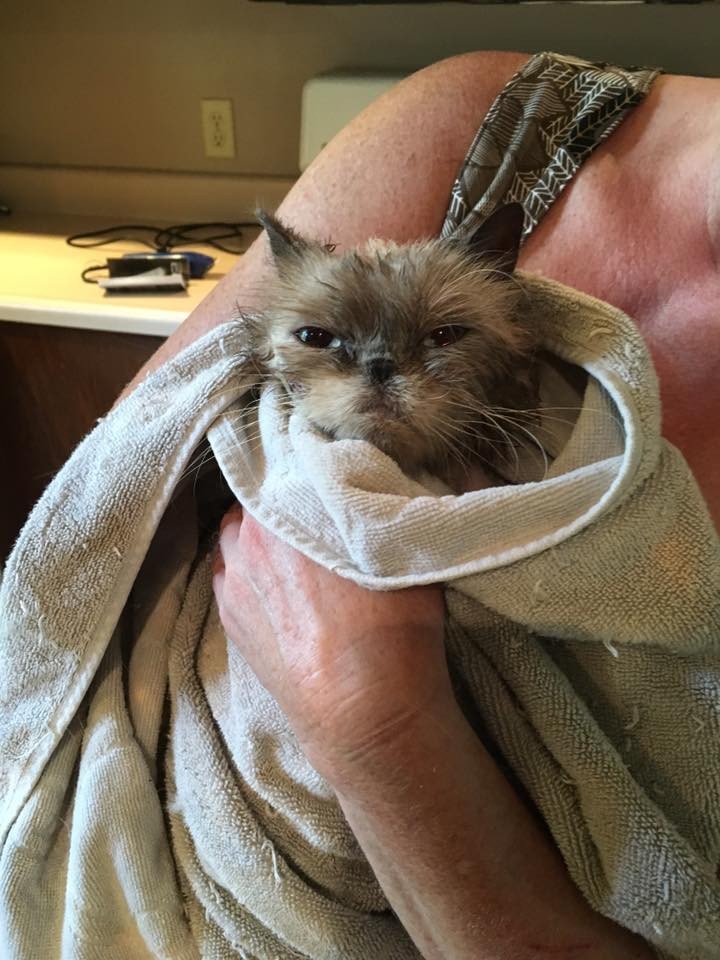 Here Here Kitty Rescue
Lendy was tested positive for feline Leukemia, and needed to be separated from other non-leukemia cats.
"We knew we needed to find a solution for Lendy, she had already been through so much."
Luckily, they found out that Tree House Humane Society in Chicago that had just opened a feline leukemia adoption center. They happily accepted little Lendy to their program.
She didn't stay long at all, and after just 6 days, her forever family came in to take her home.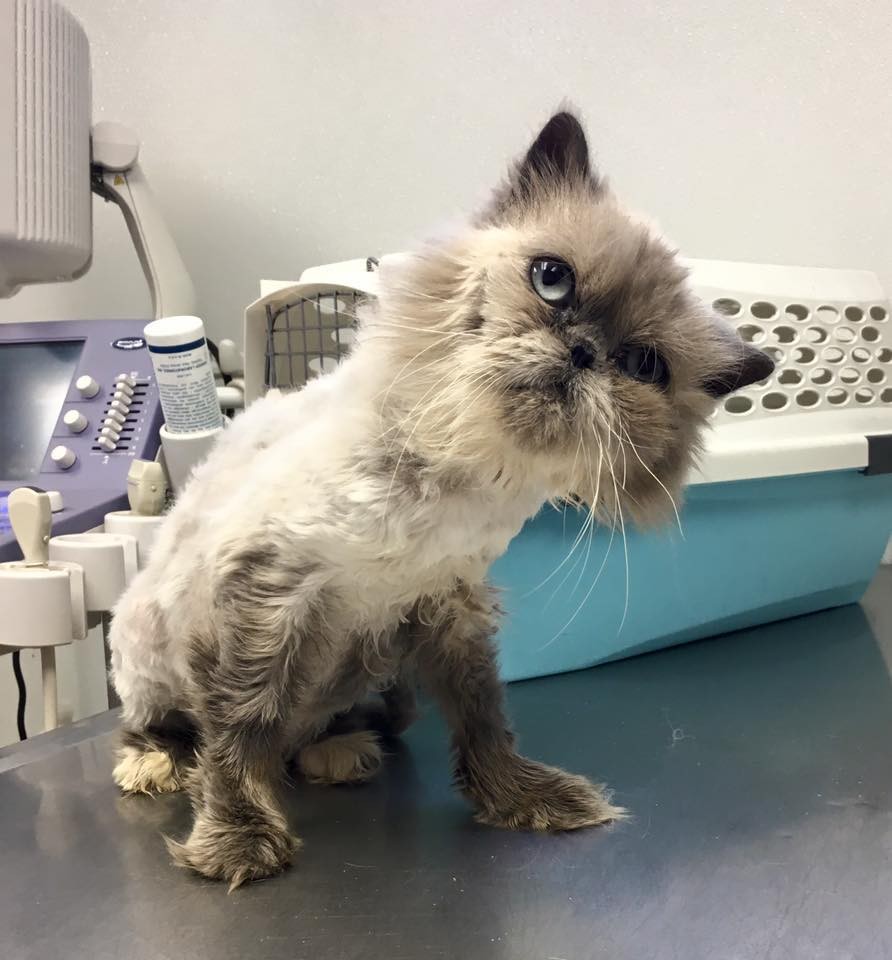 Here Here Kitty Rescue
"When an adopter came to us looking for an cuddly adult or senior kitty, this easygoing and playful sweetheart immediately came to mind," Tree House Humane Society said. "After meeting Lendy, the adopter fell in love!"
"When she looks up at you with her head tilt and pretty blue eyes - your heart will be stolen!"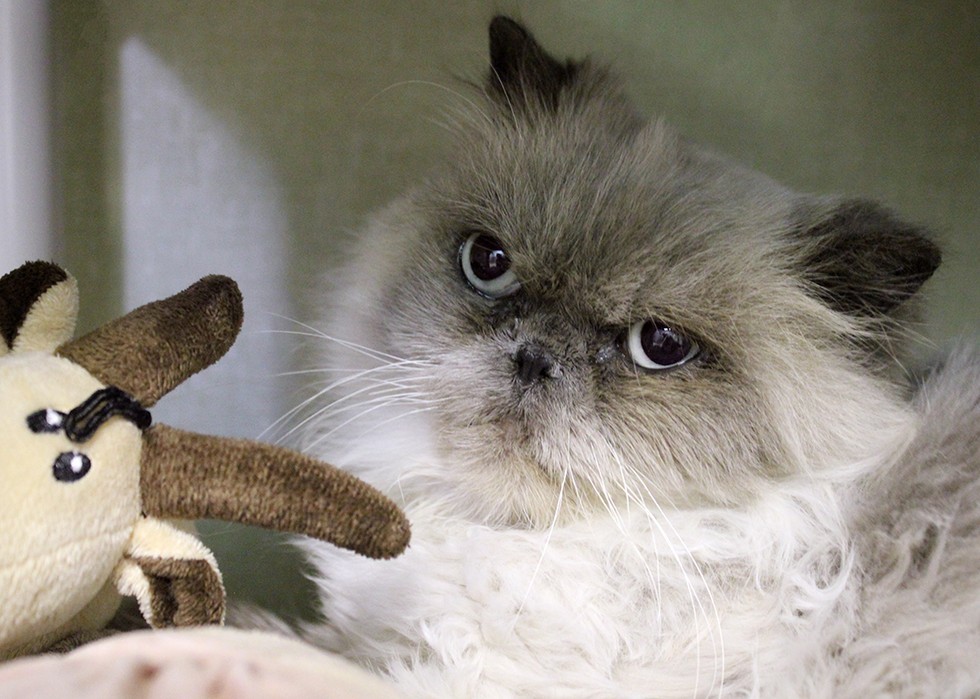 Here Here Kitty Rescue
Lendy is purring at her forever home, happy and loved.
Share the cute!
Related Story: This cat was so matted, she didn't even look like a cat. Now she's looking for a home
via Love Meow
LIKE US!
Comments
comments powered by

Disqus
LIKE US ON FACEBOOK!