Cat alerts human to fire in the home, gets all the treats as a reward
Kitty saves the day!
"Today, this guy alerted me to a fire in our washroom. He got all the treats for dinner."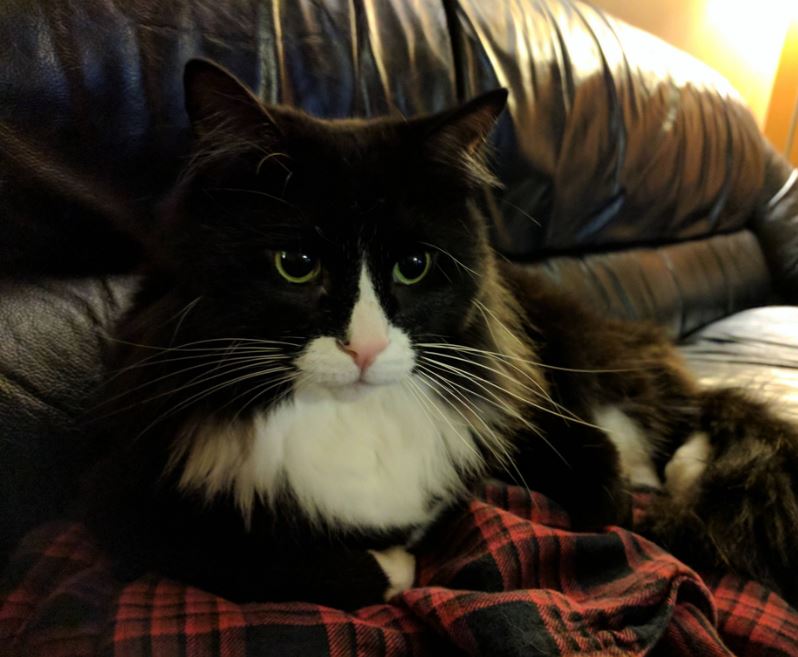 reddit/Captain_Flannel
"I had just gotten home from getting a wisdom tooth out. I was a bit ... spaced let's say," Captain_Flannel shared on reddit.
"I headed to the bedroom to have a nap and the cat (Moose) joined me. After about a minute of purrs, he begins to freak out like something is wrong. Wasn't anything dramatic, just a shift in his behavior to warn me something isn't right. Couple of meows, gets in to that slinky "I'm on alert" sort of pose. Tail goes rigid - purrs stop.
Then I hear what sounds like a cupboard closing, I am supposed to be home alone.
I walk around the house looking for potentially a person who broke in, only to walk by the bathroom and see an orange glow emanating from it. Inside is the plastic cover for the fan in fire on top of a dry towel. I quickly threw water on it and cut the power. That was enough to prevent further damage. The cupboard closing sound was the plastic cover hitting the ground."
"Because of Moose, it only ended up being on the towel for less than a minute. If he hadn't warned me when he did, it could have resulted in some serious damage."
Good kitty!
Share the cute!
Related Story: Rescue cat saves owner's life countless times by biting his toes when he has deadly seizures
LIKE US!
Comments
comments powered by

Disqus
LIKE US ON FACEBOOK!