Cat's friendliness almost cost him his life, but he still continues to love and trust humans
As a stray, Tommy was roaming around California's Antelope Valley when an unknown attacker poured acid on his head, which melted his skull and caused him to lose an eye.
But despite all the darkness in the world, Tommy reminds us all to keep loving and trusting others.
Meet Thomas the miracle cat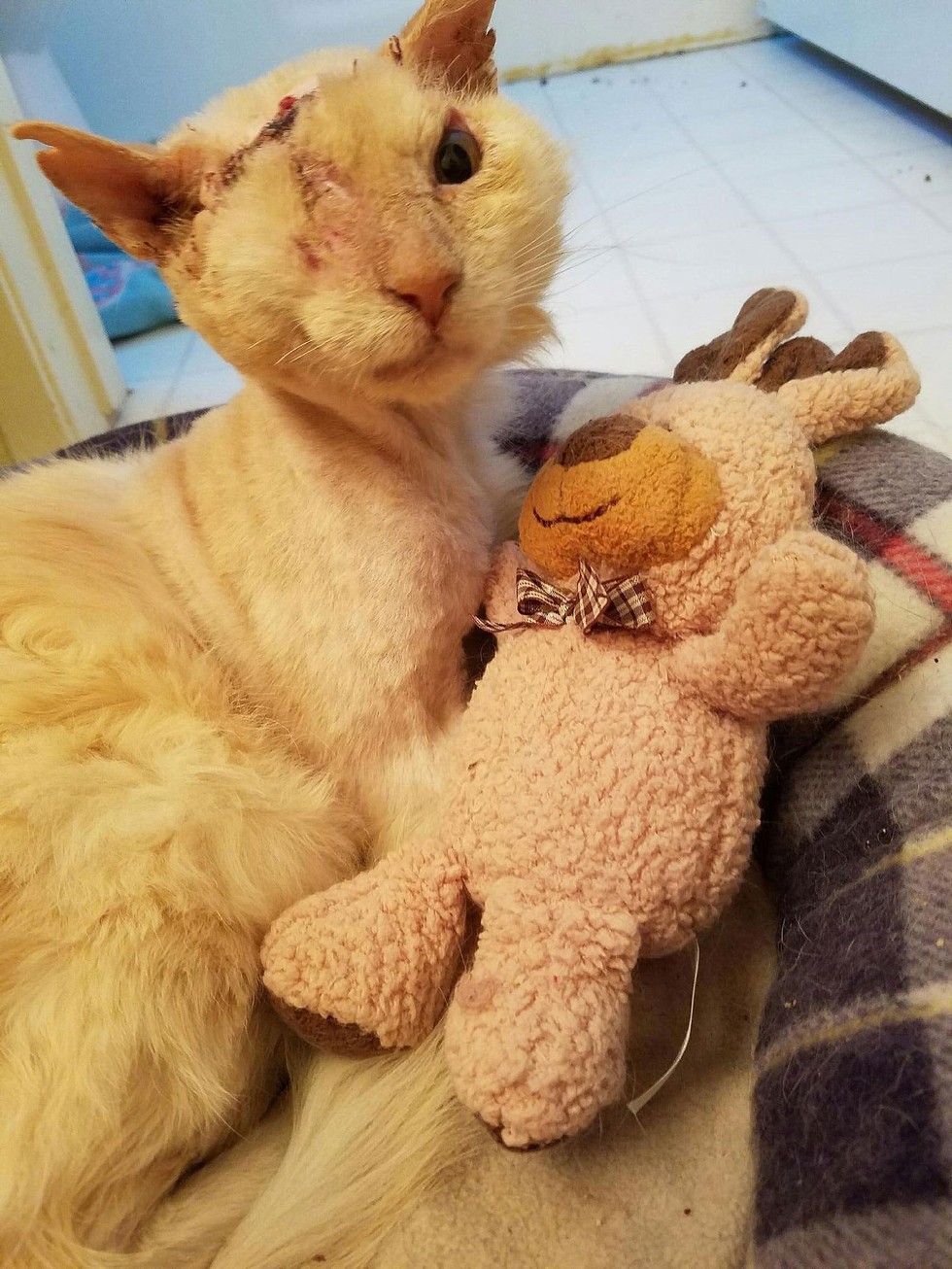 Casey Christopher, Milo's Sanctuary
Thomas was living the life of an outside, unwanted cat in the high desert of California. Some kind folks had been feeding him while he was wandering around, living a life without a home. He thought he could trust humans.
He was a friendly boy, but that friendliness almost cost him his life.
Somebody poured acid on his face, most likely calling him over and Tommy being so trusting, went over without a second thought. He wandered for days in agony and found his way back to the people's house who were feeding him. It was his last hope. They immediately rushed him to the vet.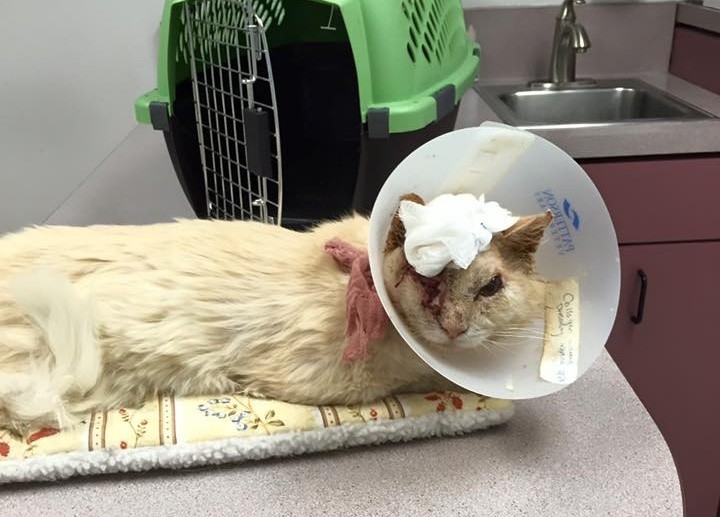 Casey Christopher, Milo's Sanctuary
"It was definitely something that was pretty devastating — his burns were extensive," said Genia Donaldson, manager and technician at Beverly Oaks Animal Hospital.
Veterinarians were able to treat Tommy but found other chilling details about Tommy's attack.
"It looked like they poured [acid] on his head first and it ran down the right side of his face, melting his eye, mouth and ear — so therefore we know it was intentional," Donaldson said.

Casey Christopher, Milo's Sanctuary
Vets didn't think he would make it, and along with ongoing medical treatments and the fact he tested postitive for feline FIV, they suggested that putting him down would be the best option.
The family who rescued him however wanted to give him a second chance.
They decided to share his story through social media and that's when Milo's Sanctuary, a cat rescue organization for cats with disabilities, took him in.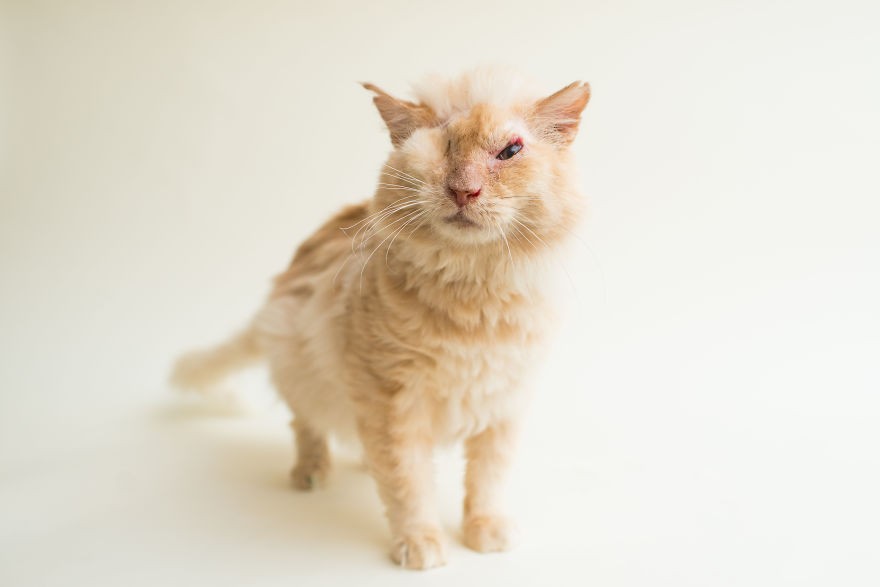 Casey Christopher, Milo's Sanctuary
"Cats who survived an incident like this deserve a second chance and that's what we're all about," said Michelle Hoffman, president of Milo's Sanctuary.
At Milo's clinic, they provided all the medical attention that Tommy needed. He stayed there for over a month on antibiotics, pain medications, and sugar bandages to help his wound heal and granulate. The surgeons did an amazing job with his skin graft as well.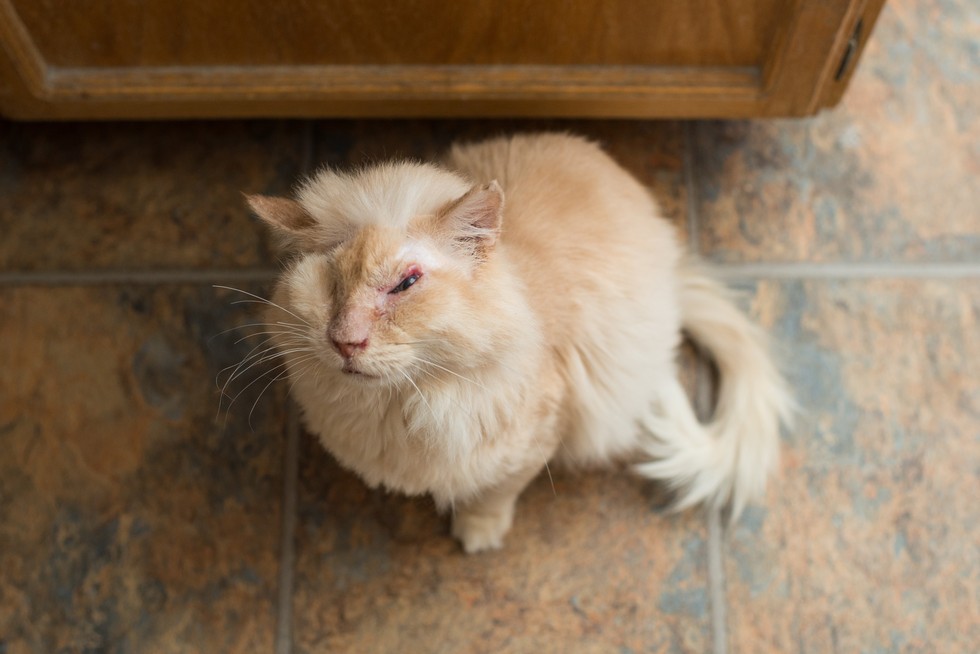 Casey Christopher, Milo's Sanctuary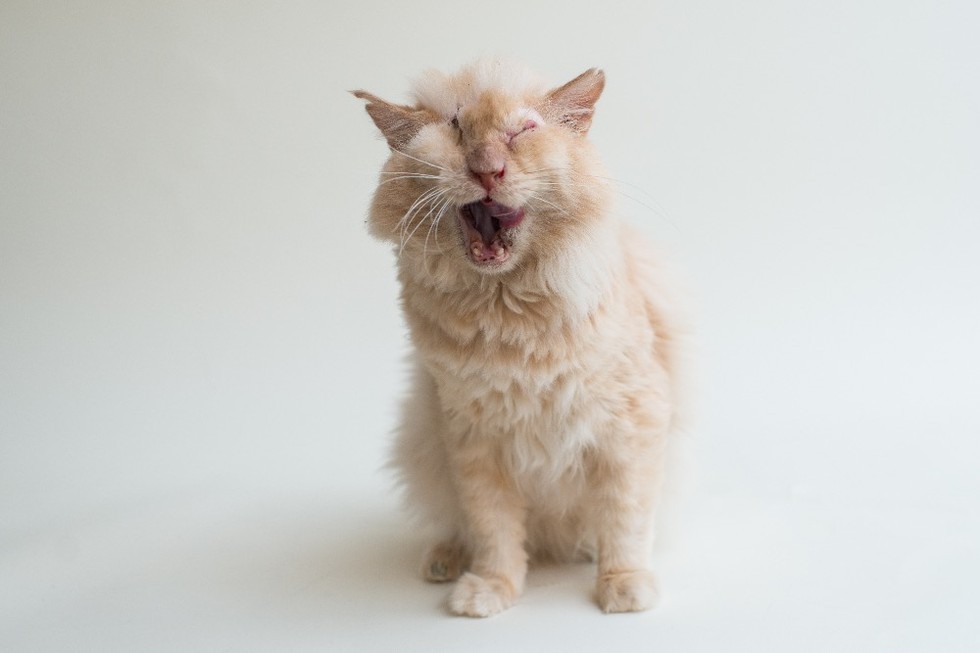 Casey Christopher, Milo's Sanctuary
Through it all, Tommy was so brave and purred and kissed the people taking care of him.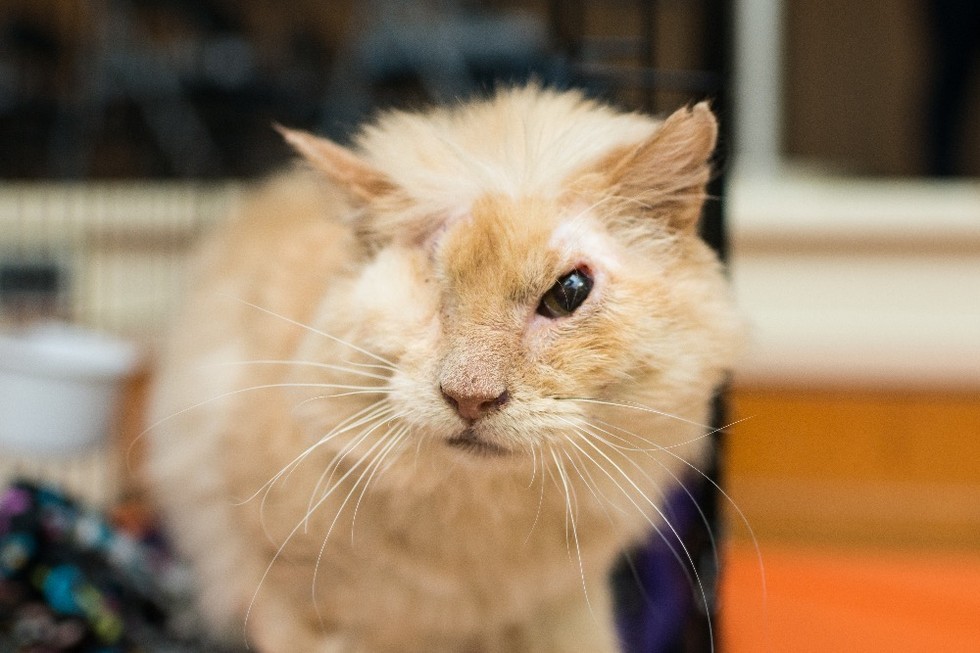 Casey Christopher, Milo's Sanctuary
Although he can only see with one eye and is permanently scarred, he has surprised his caregivers with his trust in humans.
Milo's Sanctuary have placed Tommy in their wonderful lifetime care program, where he will receive the love and attention he deserves in his new "purr"-fect home.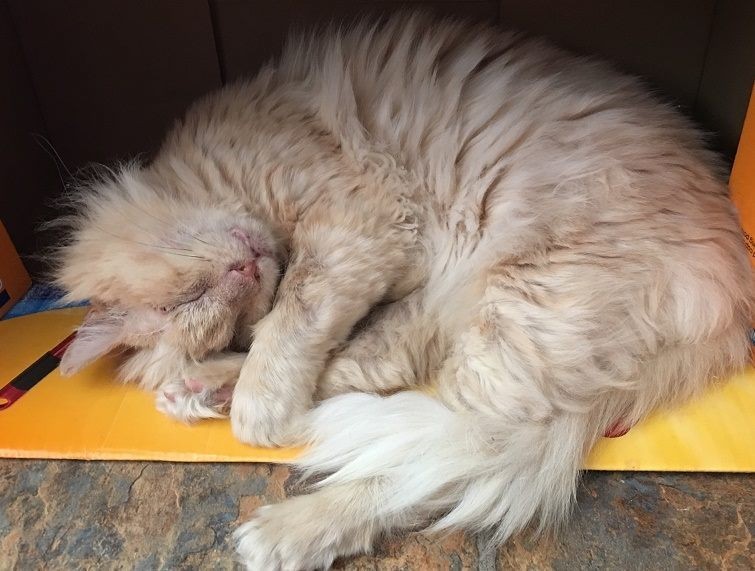 Casey Christopher, Milo's Sanctuary
Watch Tommy cuddle with his new favorite teddy bear!
Share this incredible rescue!
If you would like to support their rescue efforts, click here to see how you can help. You can find out more about Milo's lifetime care program here.
Related Stories:
Abused cat gets rescued and learns to love and trust again
Rescue kitty turns broken jaw into a beautiful smile! (Gallery)
Abused and neglected blind cat finally finds the love she deserves (Gallery)
via Inside Edition, Milo's Sanctuary, & Love Meow
LIKE US!
Comments
comments powered by

Disqus
LIKE US ON FACEBOOK!