Cat who spent her entire life in a cage experiences love and freedom for the first time!
This poor cat spent her whole life confined in a filthy cage. When she was finally saved, she couldn't stop thanking her rescuers!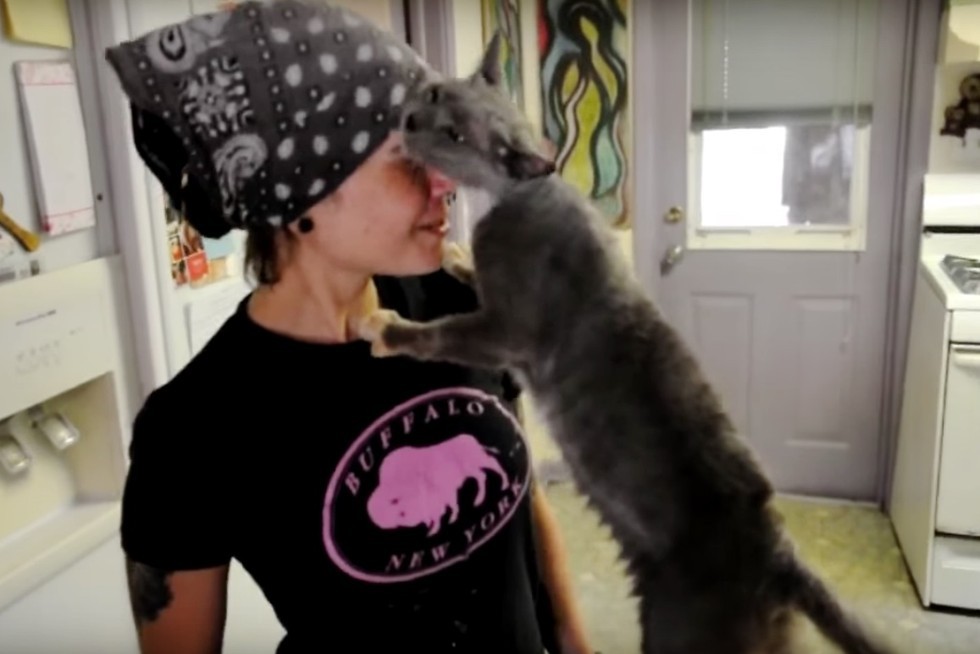 via Furry Nation Salvation
This affectionate grey kitty grew up in the confines of a dog crate, living in filth and covered in fleas. She was rescued and taken out of a hoarding situation, and brought to Furry Nation Salvation, a rescue group in New Smyrna Beach, FL.
For the first time she was able to step out of her prison. She was so happy that she couldn't stop loving on anyone who would give her attention.
Naturally, they named her Lovebug.
"It's easy to see how LoveBug got her name. She is simply an affectionate and trusting kitty and it's surprising that she has such great qualities given the fact at how different her life used to be before she was rescued," Furry Nation Salvation said.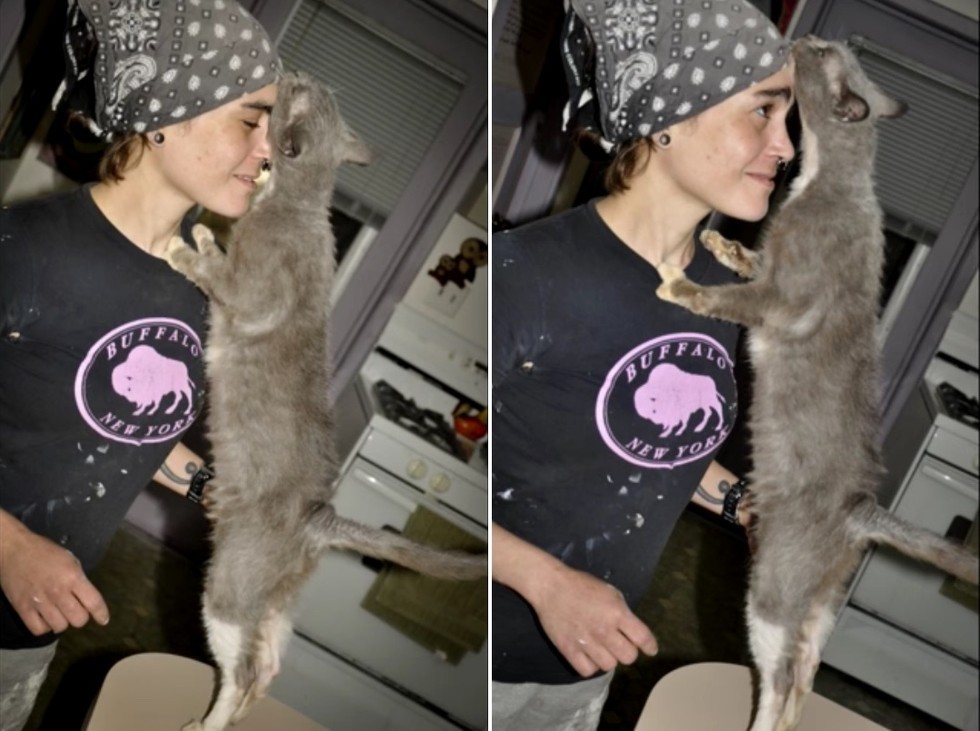 via Furry Nation Salvation
Lovebug was in pretty rough shape when she arrived at the shelter, but she was so full of love that anytime she caught sight of one of her caregivers, she would shower them with kisses and snuggles.
Every day at her foster home, she ran her routine of jumping up and pawing gently at her foster mom Patty's face while giving kisses. She did it many times throughout the day.
"She is just such a lil' love bug!"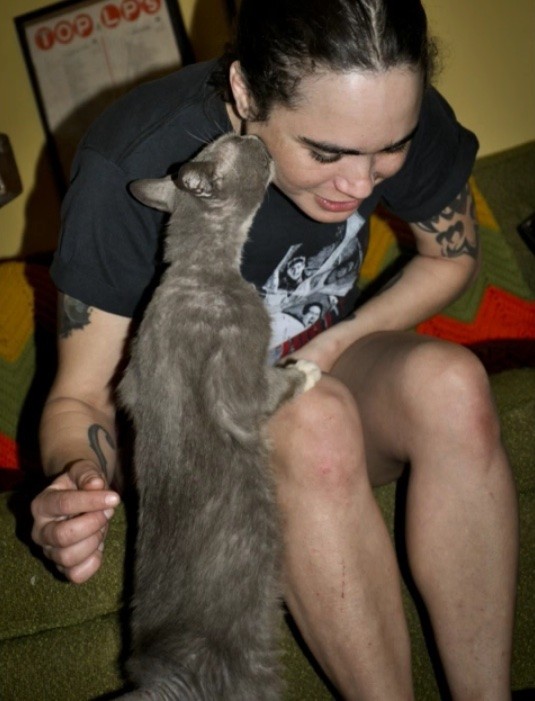 via Furry Nation Salvation
All Lovebug needed now was a home that would adore her and take care of her. And that's what happened when a family saw Lovebug's story on Facebook, and they immediately fell in love. They drove three hours to adopt her.
"This was the home she needed and deserved and we will forever be thankful to this amazing family."
They've renamed her Libby, and she's so happy to be part of a loving family.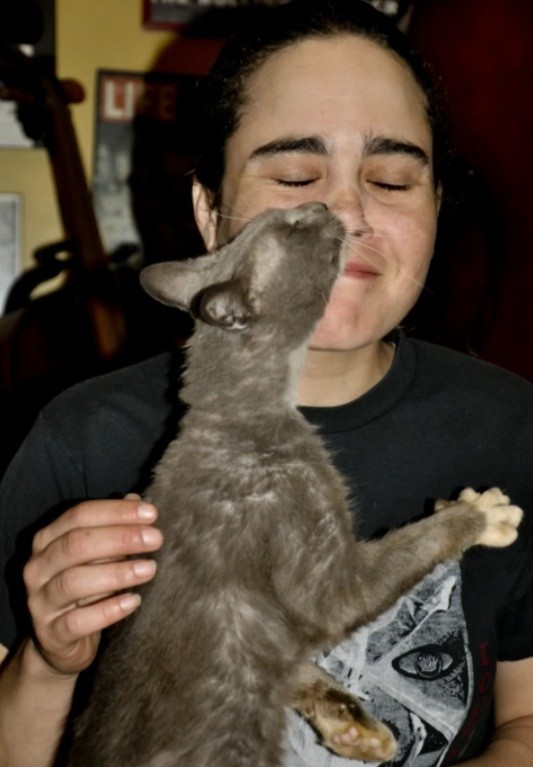 via Furry Nation Salvation
"She is an amazing little cat and loves to play a lot! Something I think she never had the chance to do, since being confined all her life," Robert, Libby's forever human, said.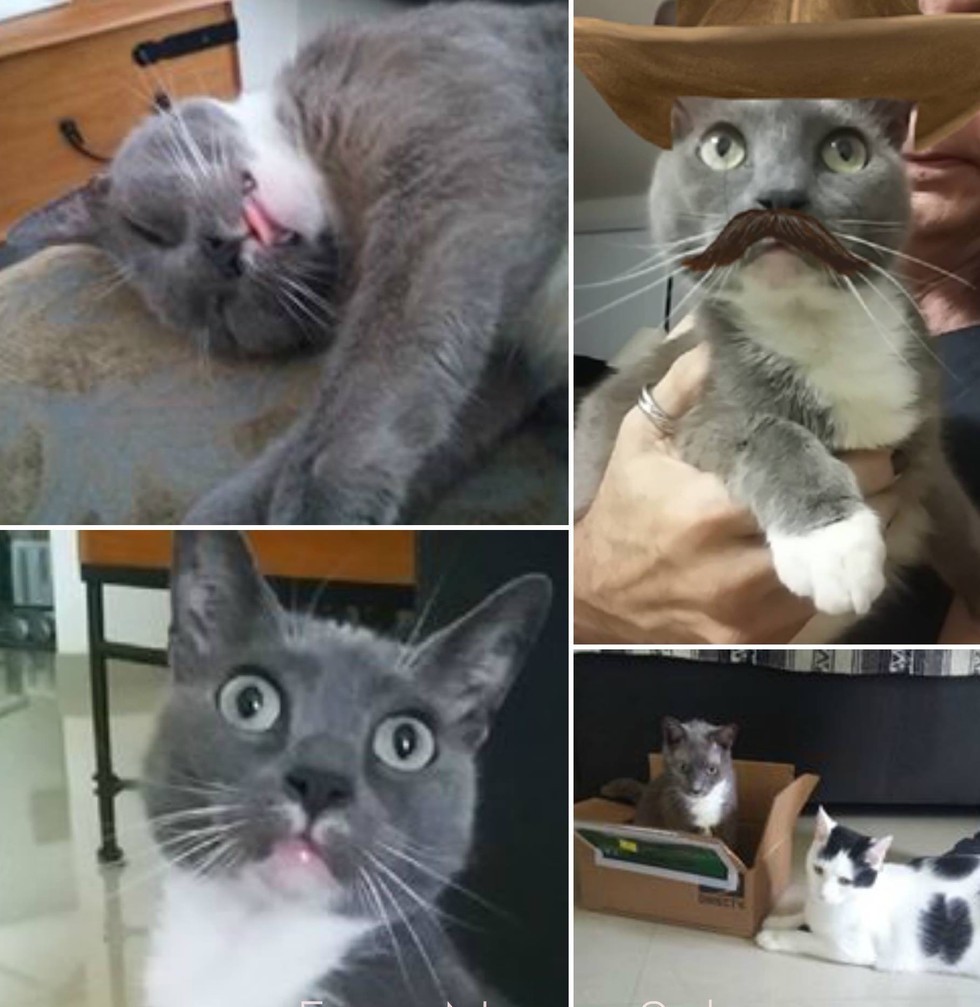 via Furry Nation Salvation
"She likes to fetch with her mouse. Like a little dog she brings it back to me, drops it, and wants to do it again. All of her fur has grown in really nice. She is happy and has become my best furry friend!"
"She is the best little furry friend anyone could have."
Watch the video below!
Share this incredible rescue!
Related Stories:
Frightened feral kitten experiences love for the first time, and she never looked back
Circus lion spent 13 years in tiny cage, finally rescued and feels grass for the very first time
via Love Meow
LIKE US!
Comments
comments powered by

Disqus
LIKE US ON FACEBOOK!