ER doctor revives lifeless cat and then gives him a forever home!
An ER doctor saved the life of a stray cat who was trapped in a revolving door, barely hanging on. What happened next was truly a miracle.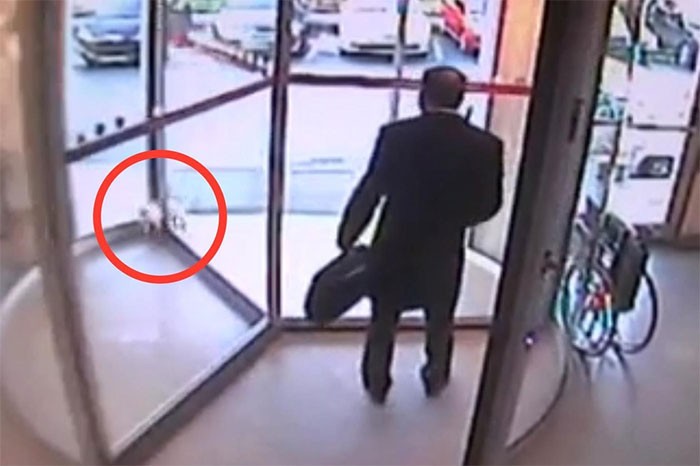 Photo: Halil Akyürek
This poor stray was trying to get inside of the revolving door and got pinned painfully inside.
The staff at the Özel Akgün Tem Hospital in Istanbul, Turkey, rushed to help her, and luckily for that stray ER doctor Halil Akyürek was among them. It was a matter of life and death…
"The cat's neck was totally stuck," Akyürek told news outlet Haber Turk. "He was struggling and having trouble breathing. I put my hand on the back of his head and properly removed him from the door. We immediately began CPR."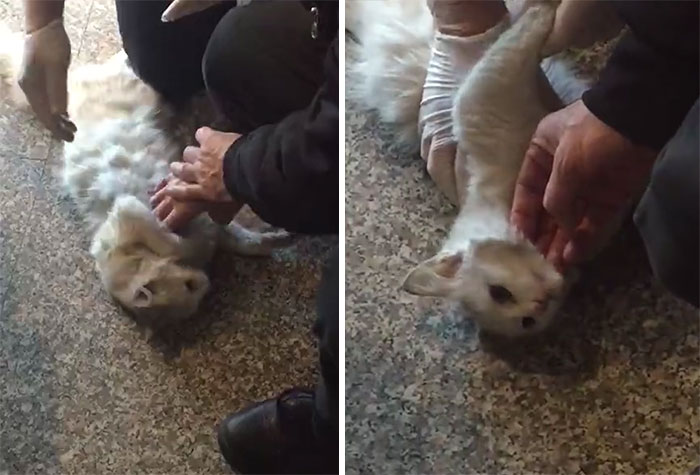 Photo: Özel Akgün Tem Hastanesi
The kitty was almost lifeless when they freed him from the door. Akyürek massaged his little heart in order to bring him back to life.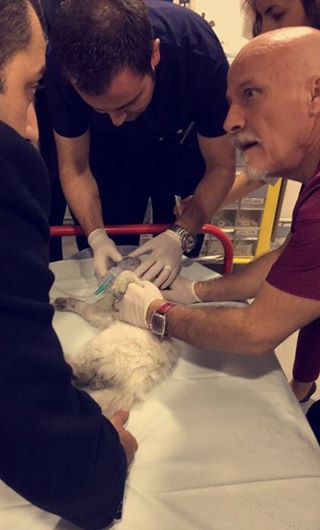 Photo: Özel Akgün Tem Hastanesi
Later, the cat was rushed inside the hospital where he was given oxygen. Meanwhile, Akyürek consulted a veterinarian to learn which medicines the cat needed, and how to apply them.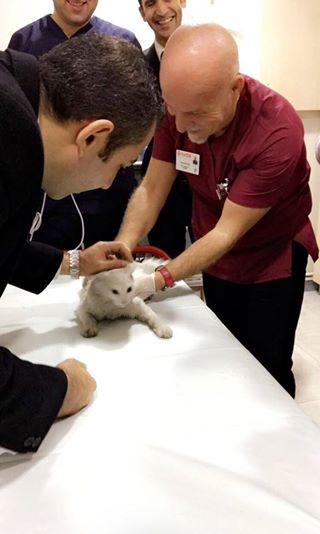 Photo: Özel Akgün Tem Hastanesi
The cat made such a quick recovery and his energy shot up. He knew he was saved.
Everyone was so inspired by this little feline's amazing spirit and fight, especially Akyürek, who decided to named him Miracle.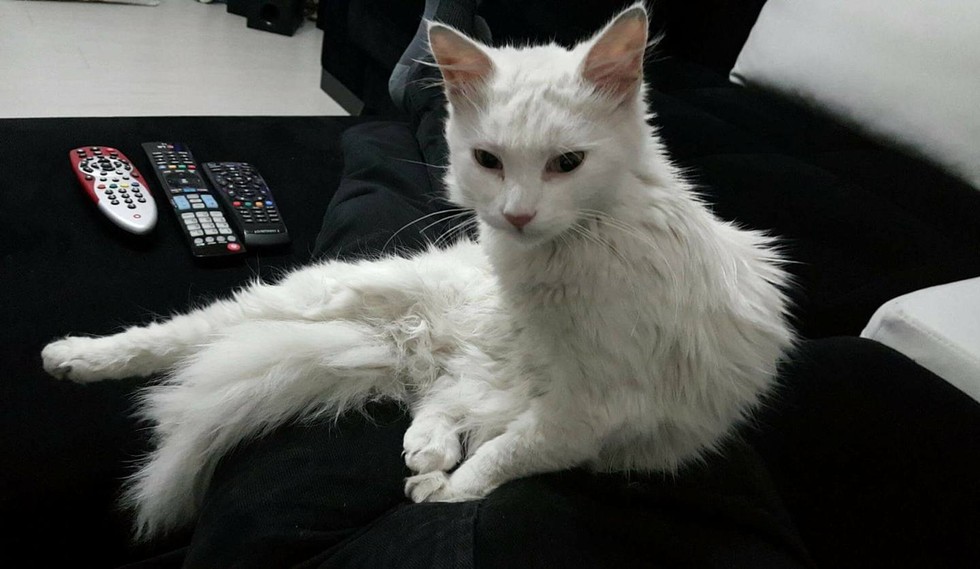 Photo: Halil Akyürek
The next thing he knew, this little miracle kitty was already latched onto him, purring away.
Akyürek didn't stand a chance. He gave him a home and made him part of his family!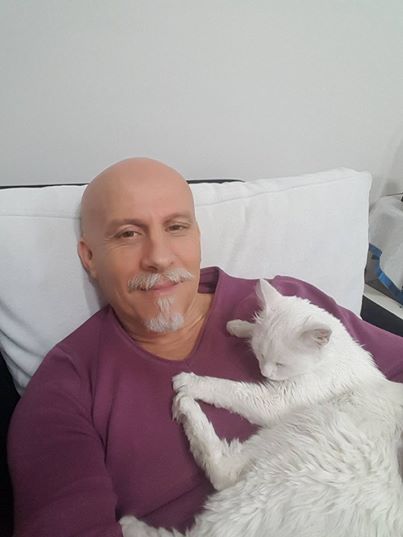 Photo: Halil Akyürek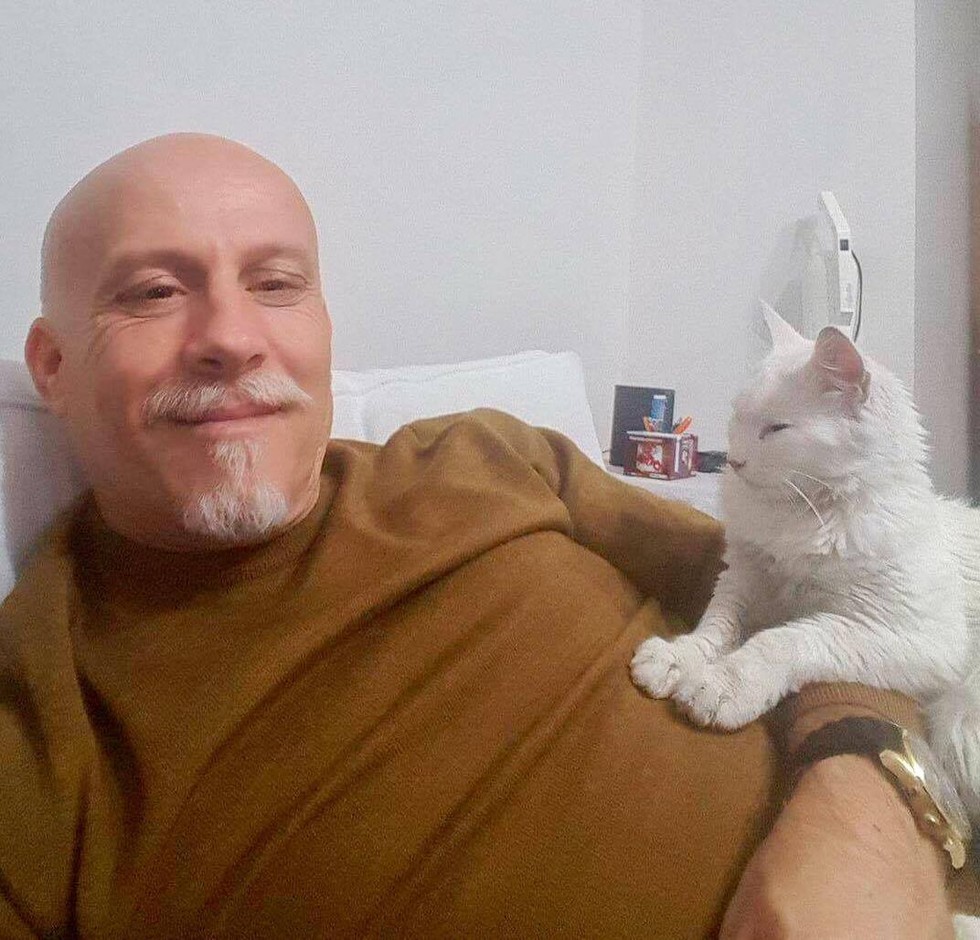 Photo: Halil Akyürek
Miracle is now living a happy life as an indoor house kitty.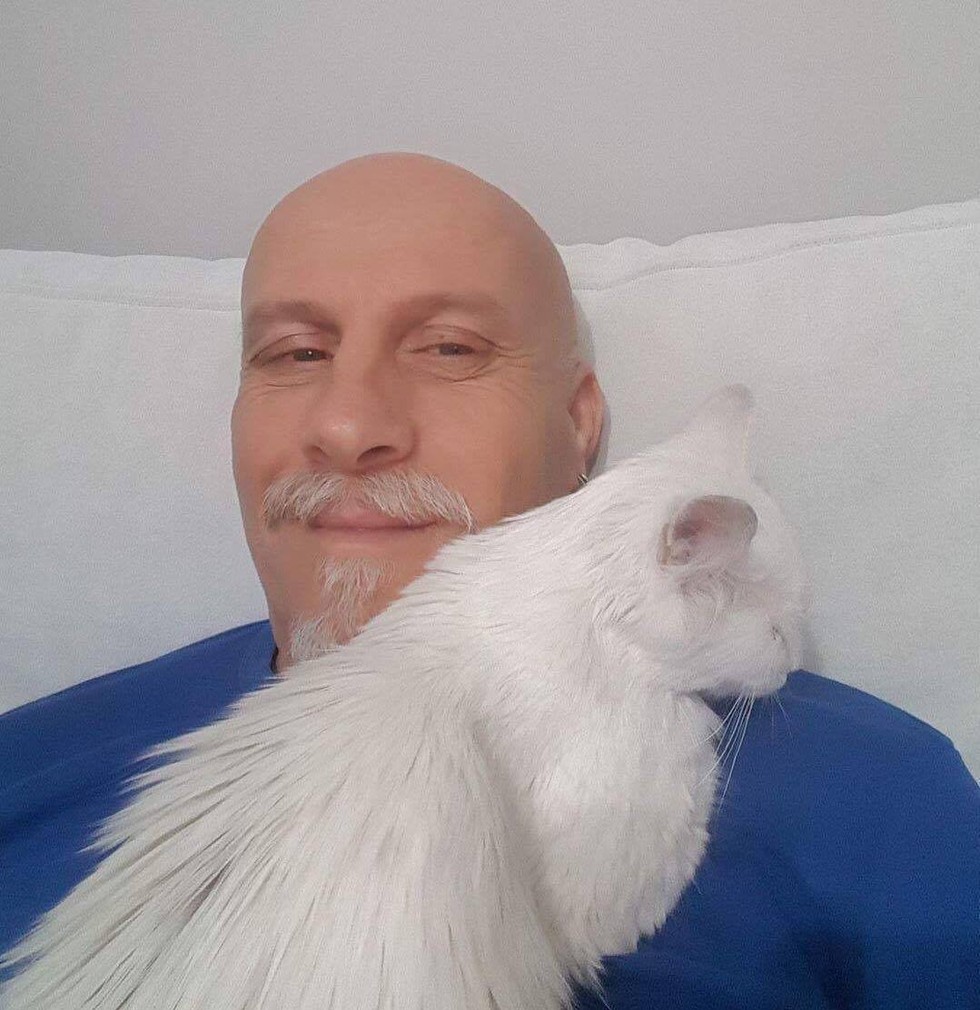 Photo: Halil Akyürek
Watch the incredible rescue below!
Share this incredible story!
Related Stories:
Italian coast guard performs CPR on drowning kitten in this incredible rescue
Cat saved hours before death row, now watch how he says thank you!
Sickly kitten rescued from brink of death, now demands kisses and hugs every day
via the Dodo, Love Meow, Bored Panda
LIKE US!
Comments
comments powered by

Disqus
LIKE US ON FACEBOOK!