Woman helps abused cat walk again, and when it was time to find him a home, kitty pulled a fast one!
This ginger cat was left with a severely injured eye and semi paralyzed after some horrific abuse. Then he met the right human who gave him love and patience, and he began to heal and learned to walk again!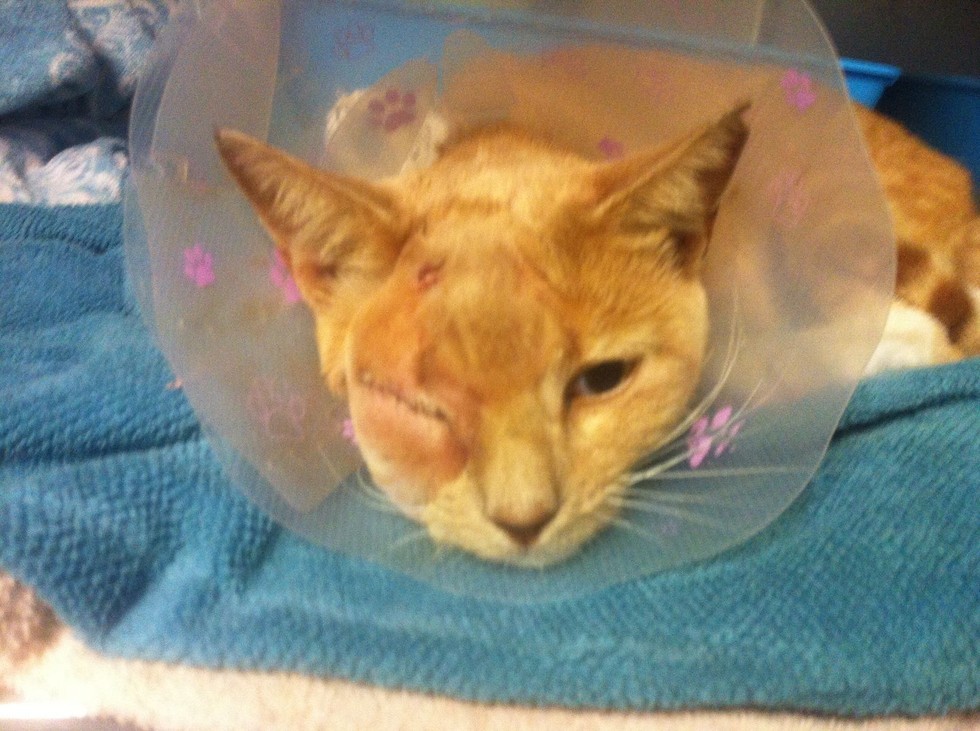 "My sister Clarina Hanekom was visiting me when she got a call about the cat," Jo-Marié Aproskie told Love Meow.
Hanekom, founder of Tin Can Town, found the poor kitty and took him to the vet for emergency care.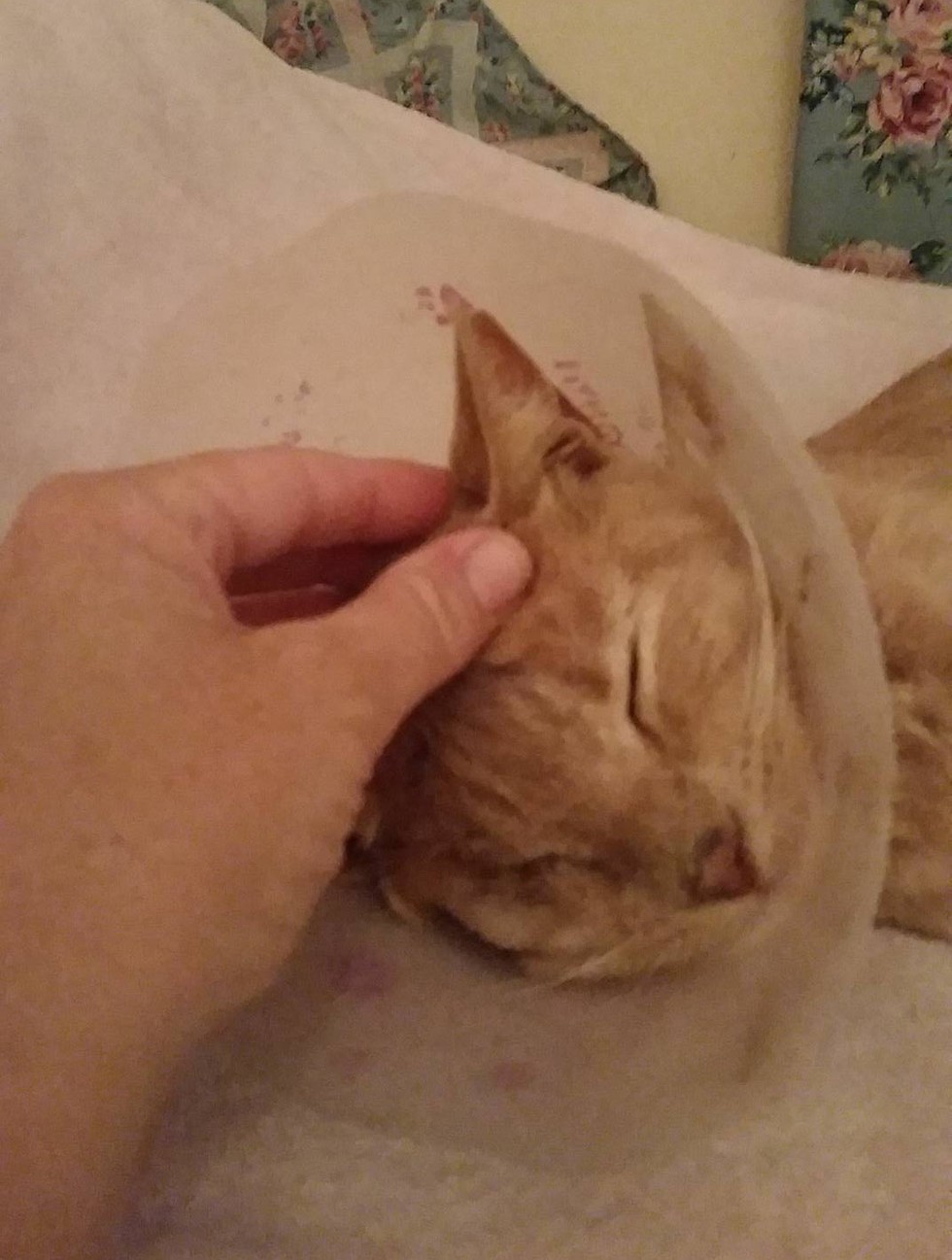 Courtesy: Jo-Marié Aproskie
The vets couldn't save his eye but did save his life. The poor ginger went through so much, but he still purred and loved anyone who would give him attention.
He couldn't move his left front and hind legs, so after he was released from the hospital, he went straight to a foster home where he could be looked after and cared for.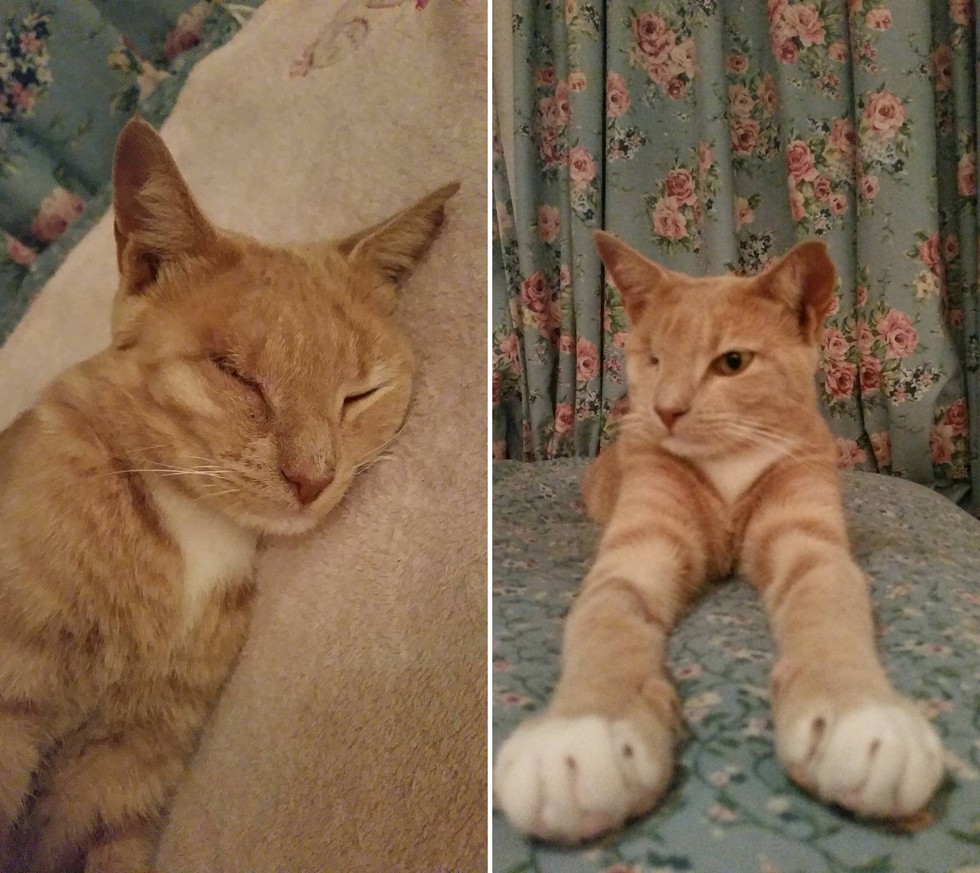 Courtesy: Jo-Marié Aproskie
"I went to visit him in the hospital with my sister and he was such a special boy and always wanted love. I decided to foster him," Jo-Marié said.
Jo-Marié began giving the kitty physical therapy with different exercises twice a day.
"He was a very good patient," she said. "He made huge progress with his physical exercises, and got better every day."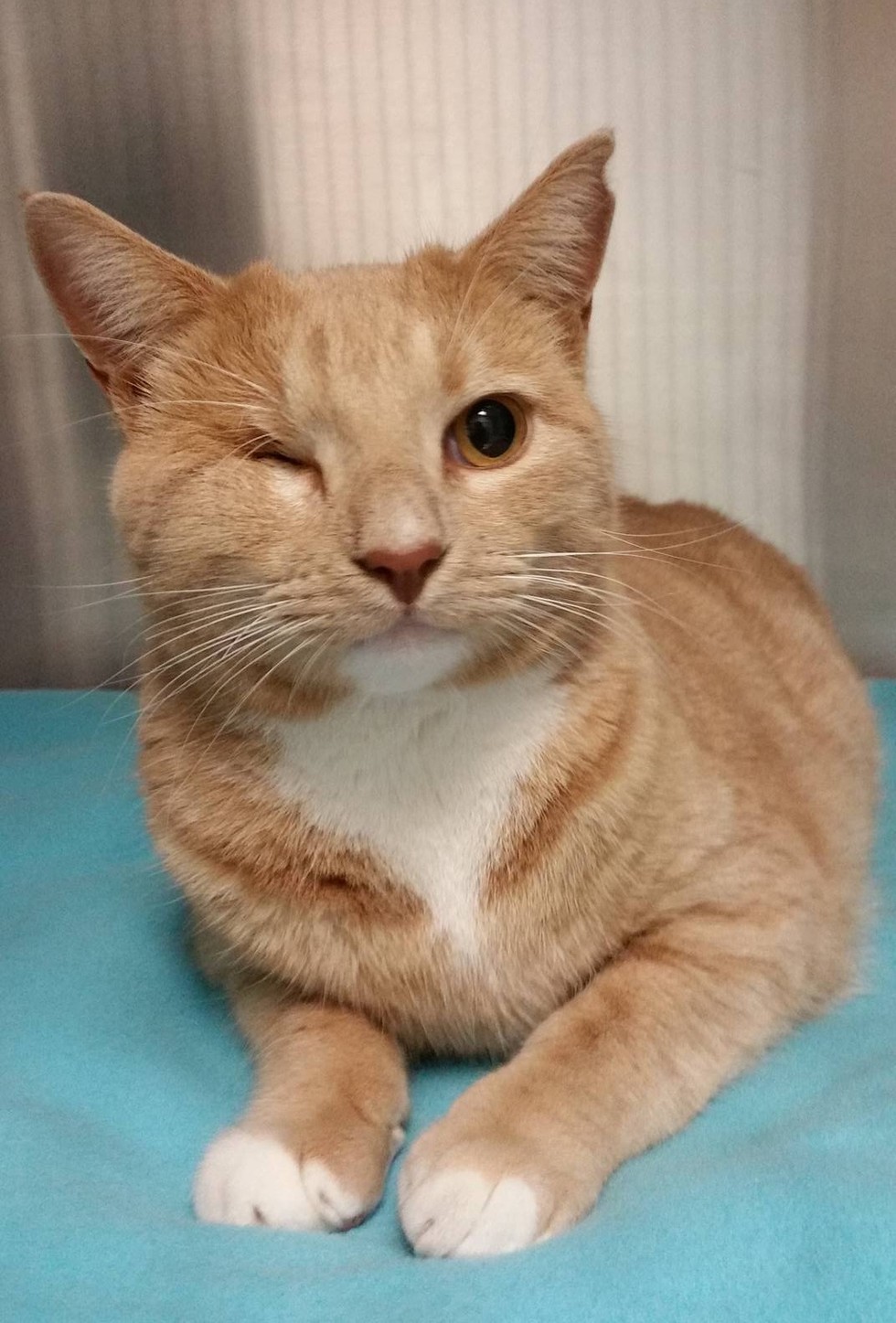 Courtesy: Jo-Marié Aproskie
Just three weeks after the kitty moved into his foster home, he was able to walk normal again. "He picked up weight and was a healthy boy."
Then it was time for the ginger boy to go to his forever loving home. However, the kitty had a different idea and pulled a sneaky and hilarious tactic.
When Jo-Marié's sister came to get the kitty ready for his new home, the smart feline would suddenly walk with a slight limp as if he was telling his humans he wasn't ready to leave!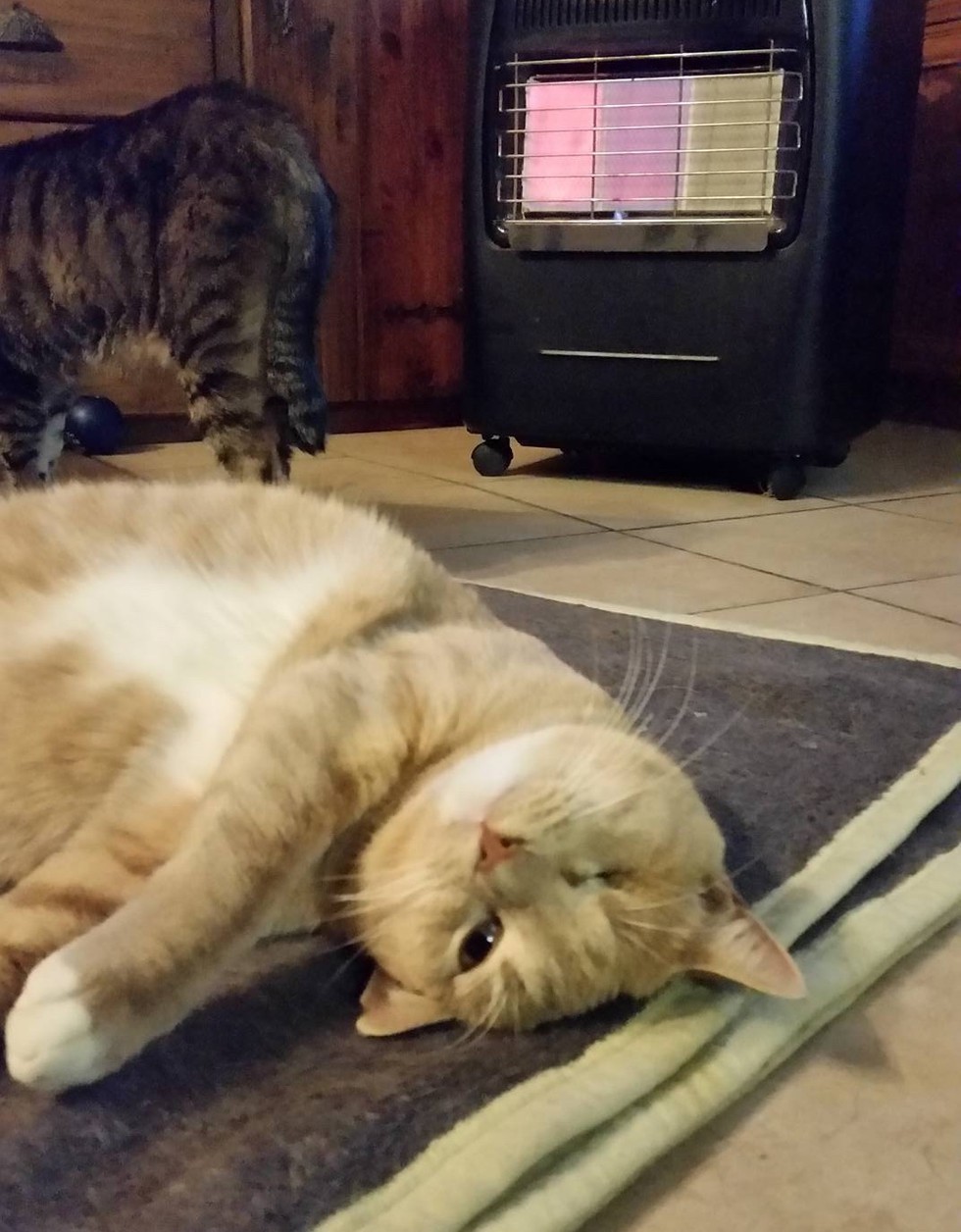 Courtesy: Jo-Marié Aproskie
"I found it very weird as he was completely fine when my sister was not here. Maybe he was trying to tell us he wanted to stay."
Well the tactic worked. Because right after her sister left, the ginger kitty flopped on his back and asked for some belly rubs. The sneaky little devil sealed the deal for her.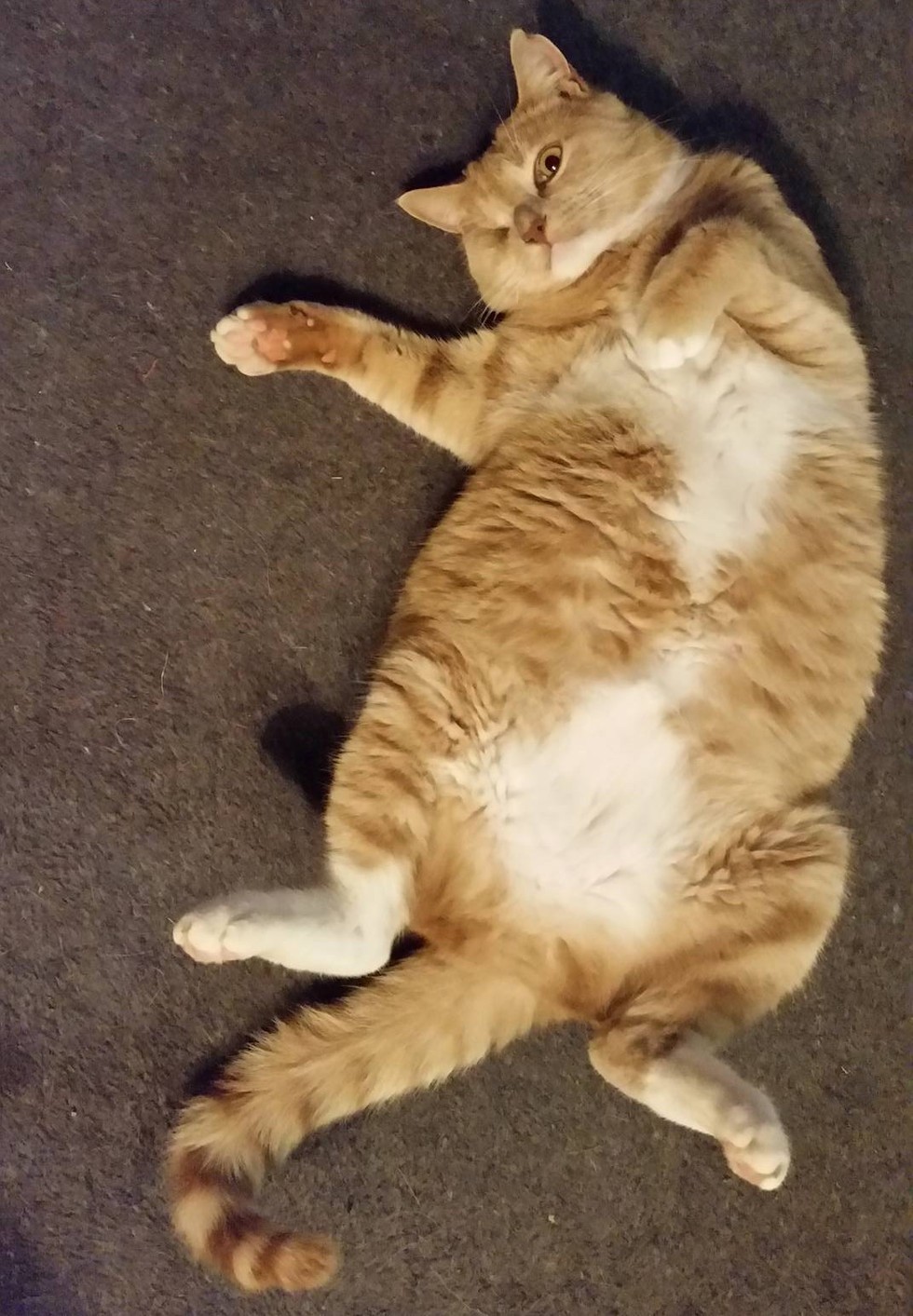 Courtesy: Jo-Marié Aproskie
His name is now Kerneels, and he is there to stay forever.
"I'm a foster failure," Jo-Marié added.
Kerneels had a rough start in life, but when his foster mom took him into her loving home, he knew right then that he wasn't going anywhere.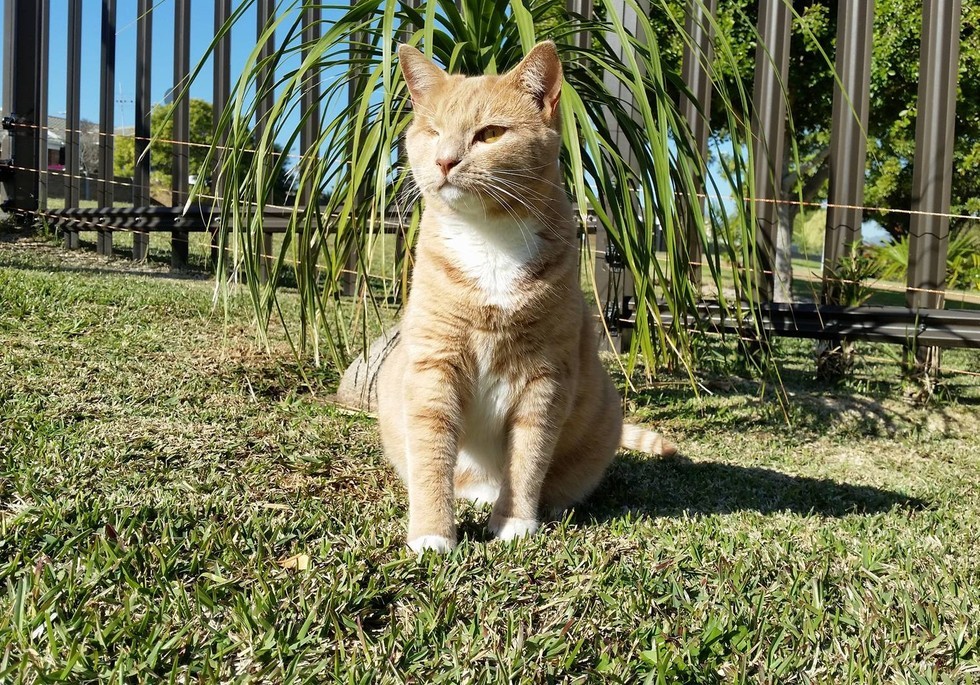 Courtesy: Jo-Marié Aproskie
"The one eye doesn't put him off at all. He plays, runs, eats and sleeps like any cat. He even loves the dogs to bits."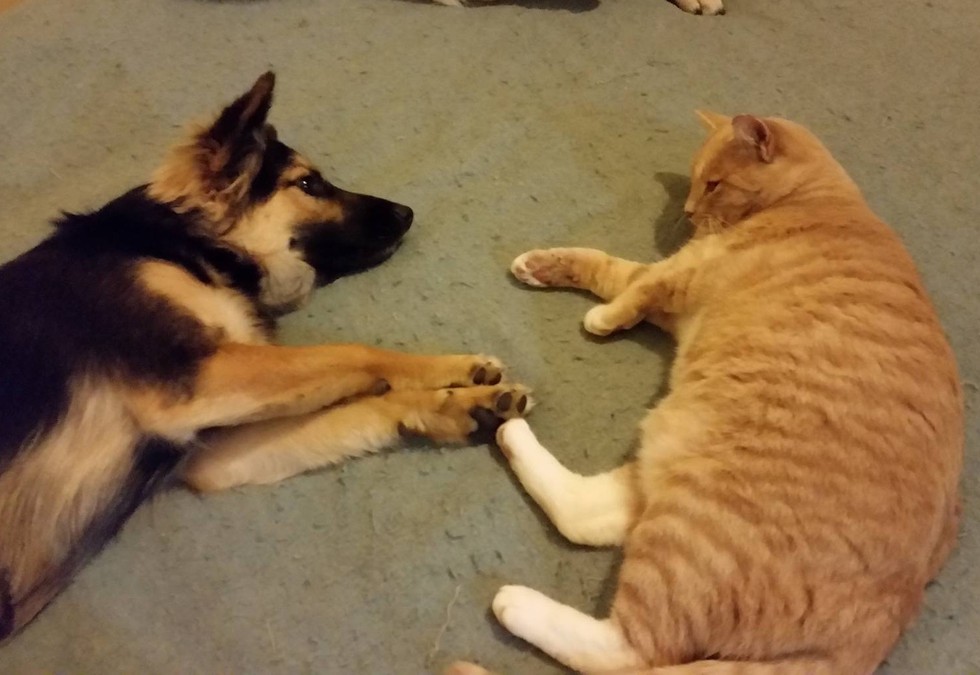 Courtesy: Jo-Marié Aproskie
Kerneels knew he found his furever home from the very beginning. And now he gets to grow old with all the love and support he can handle.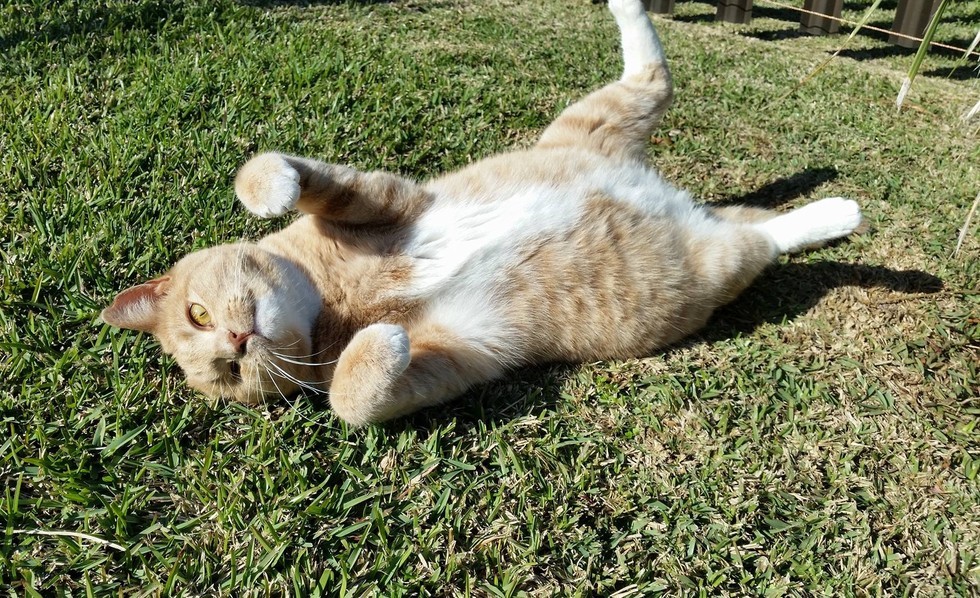 Courtesy: Jo-Marié Aproskie
Share this adorable rescue!
Related Stories:
Ginger cat has been running a store for 9 years and refuses to take a day off
Ginger cat finds his very own mini-me and raises him like his own!
via Love Meow
LIKE US!
Comments
comments powered by

Disqus
LIKE US ON FACEBOOK!