A new unique way to keep your cats from murdering your plants
We all know that plants and cats do not get along...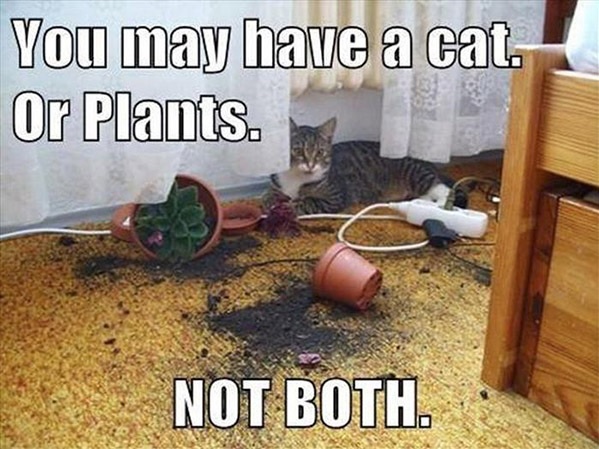 But is there a way where cats and plants can live in a world harmoniously?
Apparently there is - and its called Planty Cover.
Planty Cover is a pot flexible textile cover with a little IOT device. The cover protects your houseplant from cats digging the soil and also emits ultrasounds that stop your cats from getting close to the plant.
They come in a variety of sizes and colors.
The idea is that this cover will protect your plants and safely keep your cats away.
The ultrasounds emit only 50 to 80cm from their area, and are harmless to cats. But it does annoy them if they get too close... for destruction!
Slipping the cover on is simple.
And here is how to attach the IOT device.
Is Planty Cover the solution you've been looking for?
Watch the videos below!
Share this with your friends!
Check out Planty Cover's website for more information.
Related Story: Bobcat found resting on top of giant cactus... how in the world did he get up there??
LIKE US!
Comments
comments powered by

Disqus
LIKE US ON FACEBOOK!