Cat not happy after vet took away his fur berries
Poor poor Milo... he went to the vet and fell asleep... then when he woke up... his fur berries were missing!
Milo's angry and shocked reaction when he woke up after the operation was captured by owner John Reed, who lives in northwest England.
"He looked down and realized they were missing and let out this almighty screech," Reed told SWNS. "He carried on looking down and staring for ages."
"What... what the bloody hell is this?"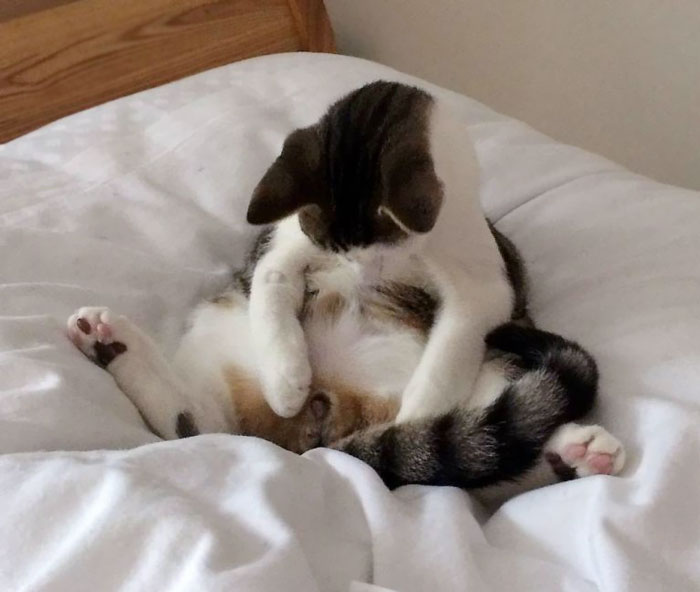 via swns
"YOU TOOK MY FUR BERRIES!? My furry pom poms, my nitty bitties, my family jewels, my princely delicates, my twiddle diddles, my dangly wanglies... YOU WILL PAY FOR THIS!"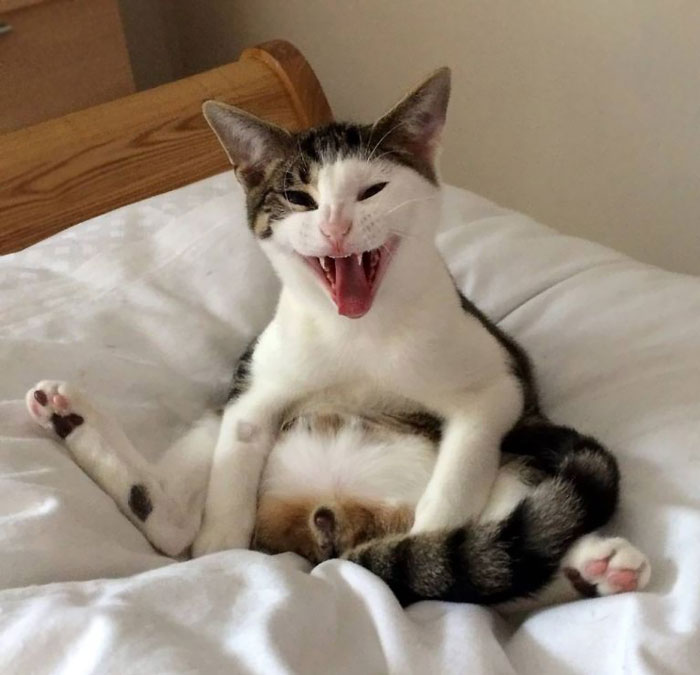 via swns
Despite explaining that spaying and neutering are for their own good, Milo has not forgiven his human.
Our kitty CEO chimed in.
"The humans do not want to control our population so we will not rise up against them. Too bad it's already begun. (Evil laugh.) They don't even know about our underground cities and working with the aliens to overthrow them. The first strike will be... wait... is this on record?"
Anywho... sorry Milo for your loss.
Share the cute!
Related Story: Poor kitty is very upset that his human took him to the vet
via SWNS
LIKE US!
Comments
comments powered by

Disqus
LIKE US ON FACEBOOK!