Unconditional love from 7 year old little girl saved and transformed this poor cat's life (gallery)
This disfigured cat was left abandoned on the streets of Istanbul, Turkey. Many passersby ignored the cat, and figured she was too close to death from her appearance.
But where many people failed, this little girl showed this cat what love can do.
A 7 year old girl found this cat on the streets, left alone because it was too ugly and too late to save. The little calico was scared, malnourished, and begging for help. .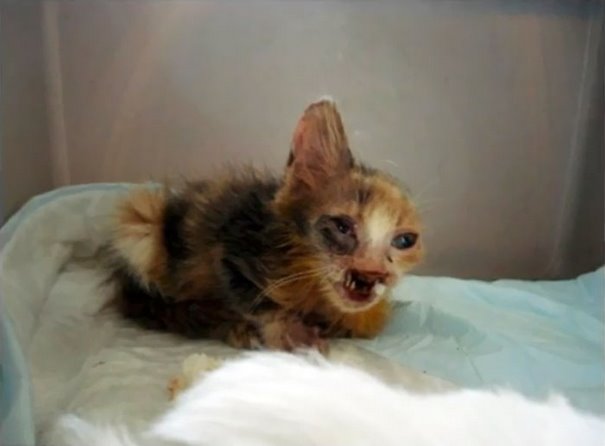 The little girl did what most wouldn't, and picked the calico up and rushed her to her father, where they took her immediately to the animal hospital.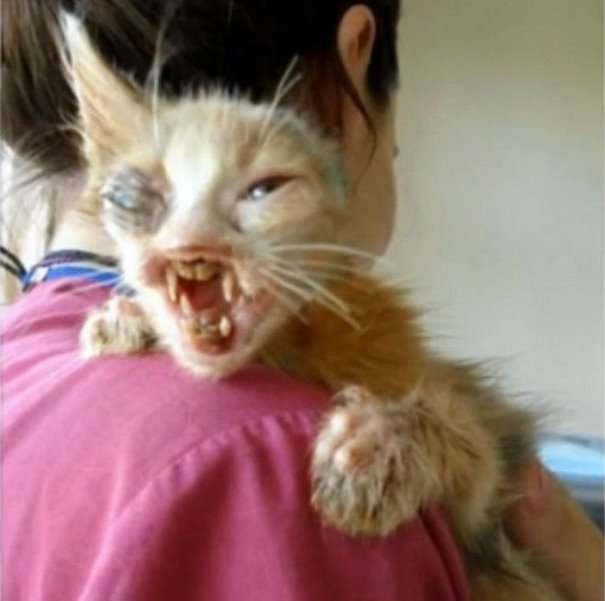 In addition to prominent facial deformities, the kitten was also infested with mites.

The vet set out an ambitious plan to save her life. They needed a miracle.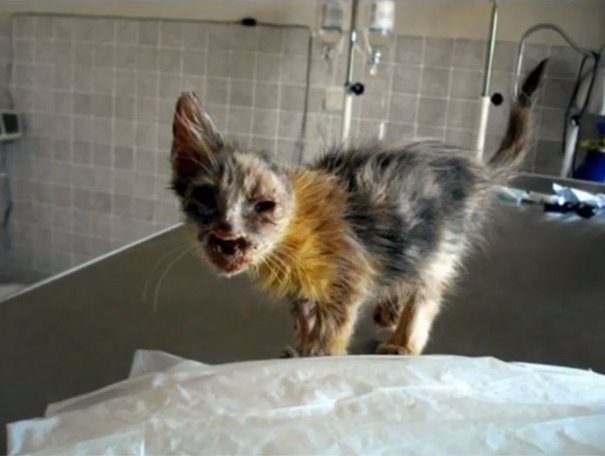 The veternarian and nurses were moved by this girl's kindness. Many people found this kitten hard to look at. But not this little girl.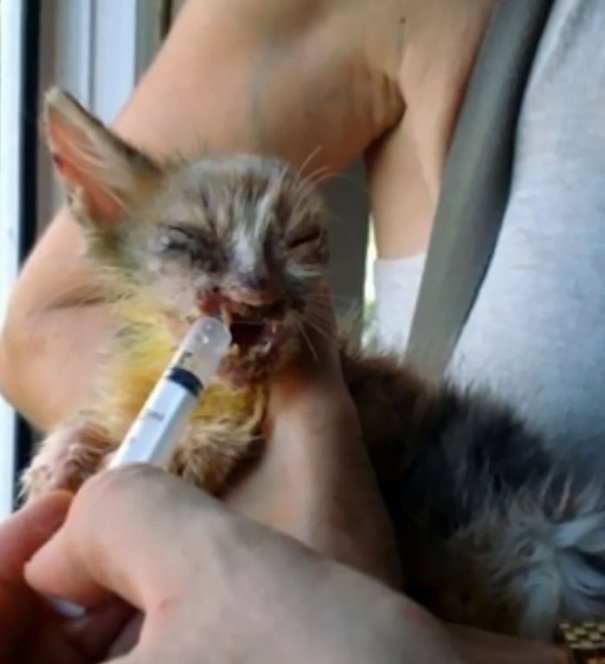 The kitten was grateful to be given the love she so desperately wanted. She couldn't stop purring and thanking her care takers.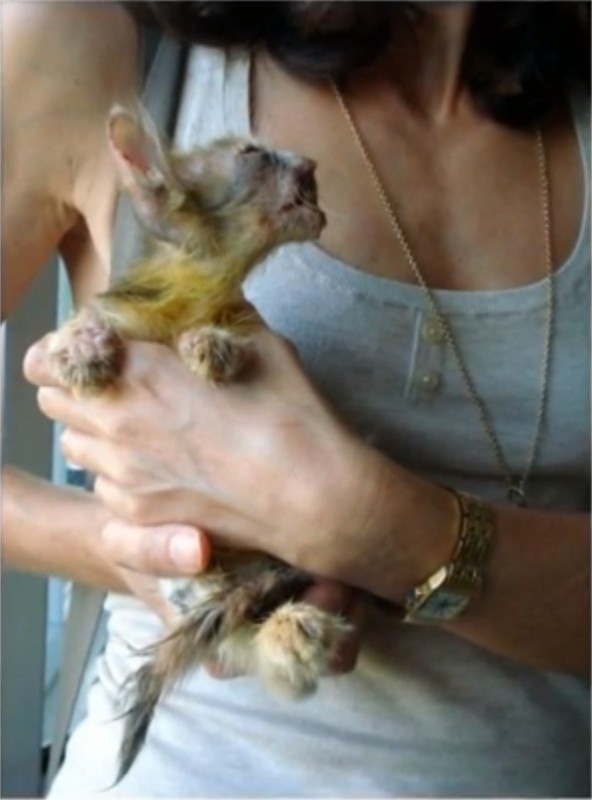 Slowly but surely, the medical staff nursed her back to health and surgically repaired her roughest features.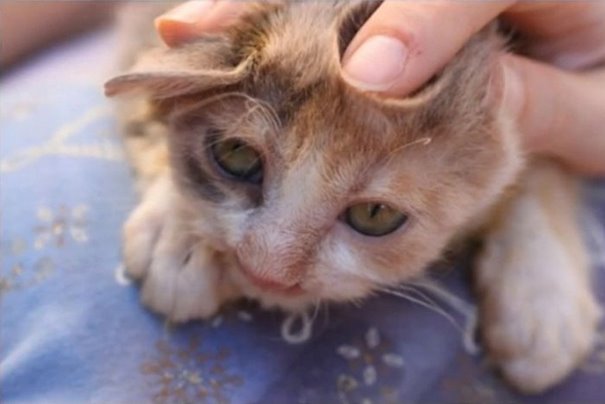 The little girl never left the calico's side. They have been inseparable since day one.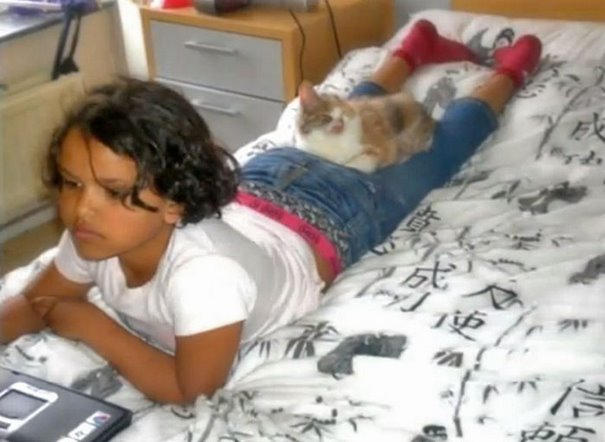 When she was finally out of danger, and almost completely healthy, they named her Gülümser, which means "she who always smiles."
Just look at her now! So pretty!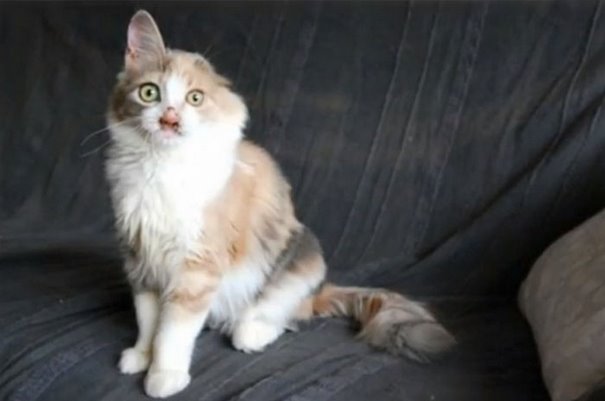 Even though the medical staff pulled off a miracle, this child's love for an unwanted cat was the true savior.
Angels can come in many shapes and forms, and this one just so happened to show up as a 7 year old little girl from Turkey.
Watch the video below!
Share this incredible rescue with your friends!
Related Stories:
Earless senior cat got passed over every day at the shelter, until this woman walked in
Woman saves cat that everyone else had given up on
Wonderful couple refused to give up on badly injured stray cat who everyone else decided to ignore
via boredomtherapy
LIKE US!
Comments
comments powered by

Disqus
LIKE US ON FACEBOOK!