Woman wakes up to a man in her room... petting her cat
A Florida man has been arrested after breaking into his neighbor's home to pet the family cat.
Yes, you read that right.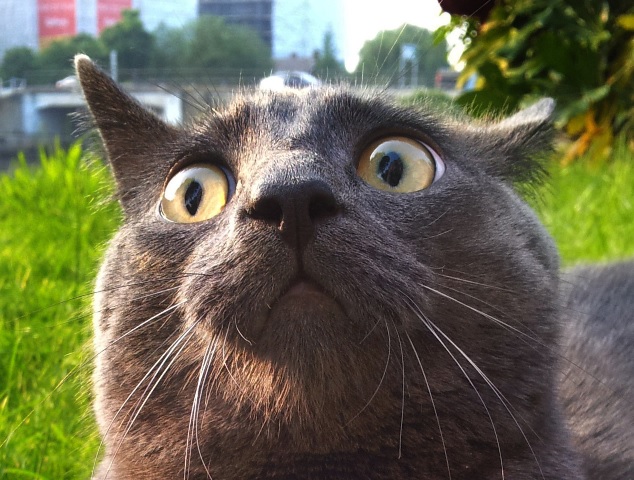 According to WFTS, St. Petersburg resident Brittney Cline woke up in the middle of the night on Nov. 20 after her cat was startled.
"When I opened my eyes I could see the shadow of a man standing at the end of my bed," said Cline. "He was standing perfectly still, I said 'hello' and when I said hello he dropped very slowly down to the ground. And as soon as I saw the shadow move down to the ground I knew somebody was there."
Cline then flipped on the lights and noticed a man crouched down at the foot of her bed, petting the cat. She then told the man to leave, in which he complied.
The intruder, later identified as Jasper Fiorenza, had to climb over a baby gate to exit Cline's bedroom, allowing police to pull a fingerprint off her bedroom door frame.
Fiorenza attempted to return to Cline's home the following night and was promptly arrested.
Luckily, nobody was hurt... but it was quite a strange story that Cline will never forget.
So we ask... what would you do in that situation? You wake up to a stranger in your room petting your cat!
Let us know!
via Orlando Weekly
LIKE US!
Comments
comments powered by

Disqus
LIKE US ON FACEBOOK!