22 facts about cats to use at your convenience
How well do you know your feline companions?
1. Adult cats only meow to communicate with humans.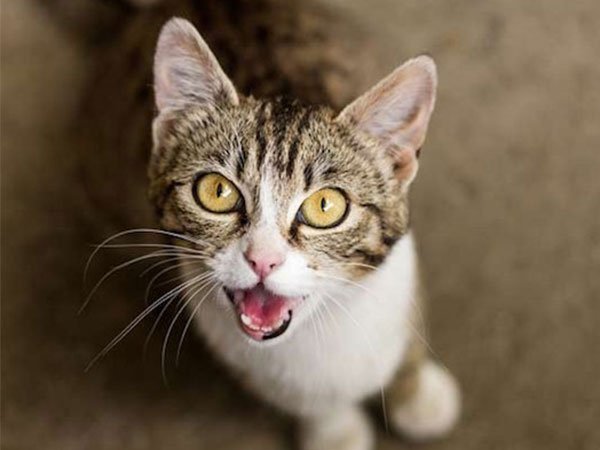 Cats communicate with one another with body language - and meowing is primarily used to communicate with humans.
2. Black cats aren't considered bad luck.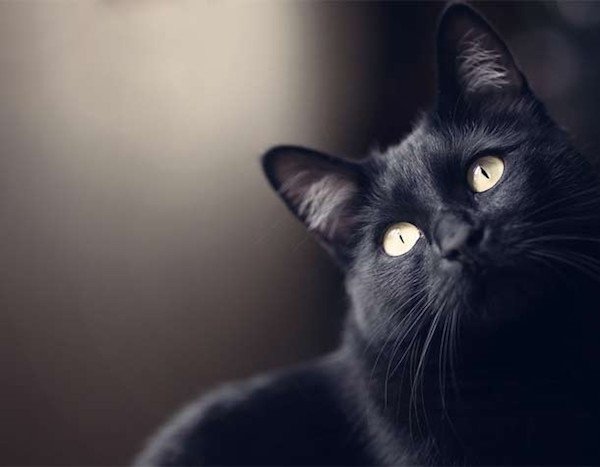 While we consider them bad luck in the states, black cats are actually considered good luck in places like the UK, Japan, and Australia.
3. Cats have a third eyelid that's called a 'haw'.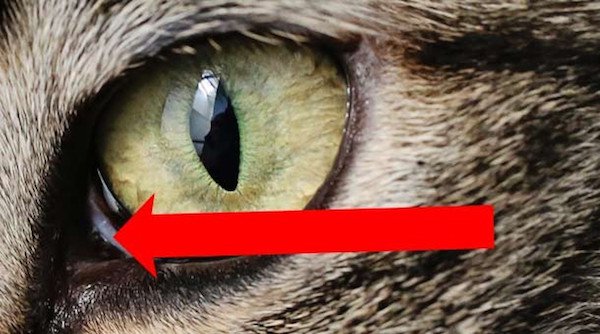 The exact function of the third eyelid in cats is not completely known but it is believed to help protect a very large cornea from injury as cats move through tall grass or capture prey. When the cat is alert, the third eyelid is usually not seen. When sleeping, blinking, (and sometimes during signs of illness), the third eyelid will present itself.
4. Cats have a compass in their brains.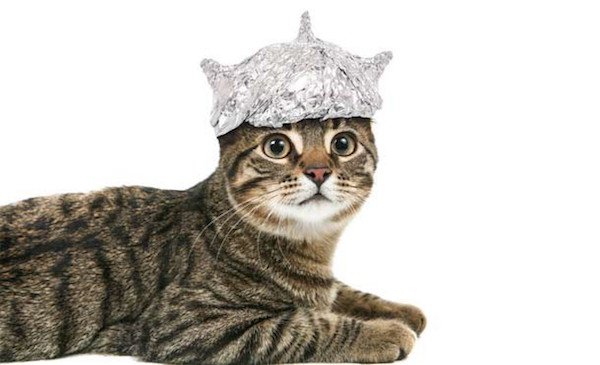 Cats rarely won't find their way home, as they have magnetized brain cells that act as compasses.
5. Female cats are "Queens" and male cats are "Toms".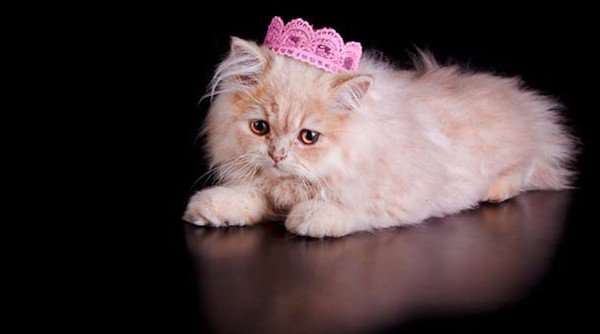 Female cats are called 'Queen' or 'Molly', while male cats are referred to as 'Toms'.
6. Disney "employs" hundreds of cats for rodent control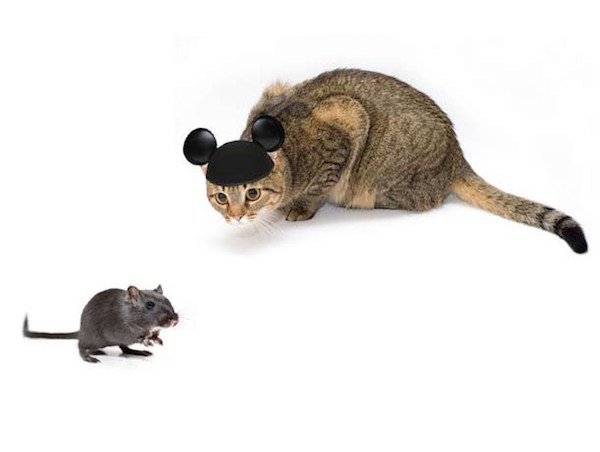 Fan of Disneyland? Keep an eye out for cats next time you're there. Approximately 200 feral cats live on Disney property with the task of eliminating any sight of a rodent.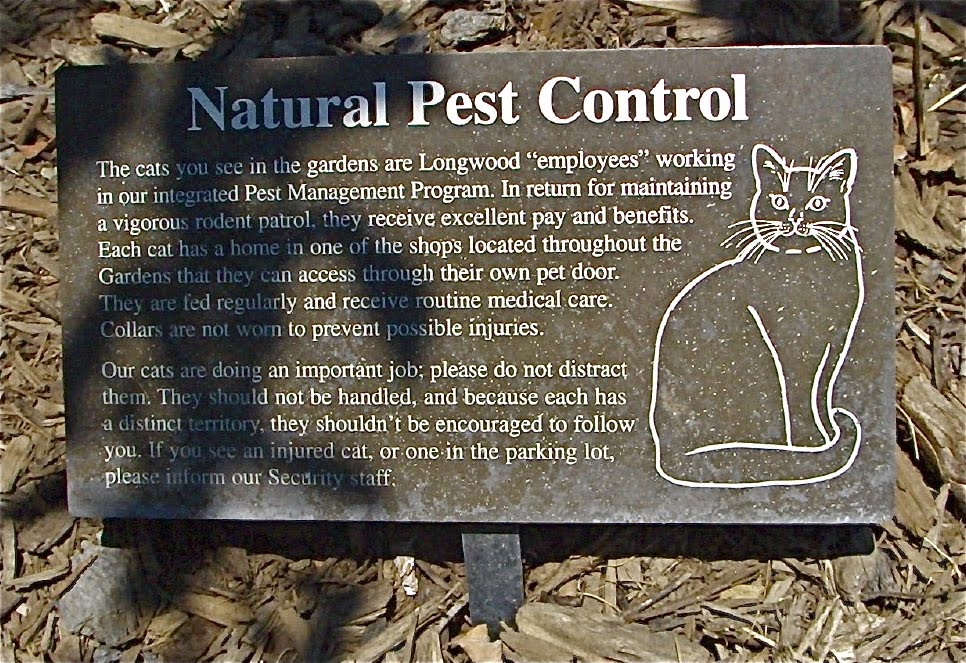 7. Out door cats have wiped out 33 entire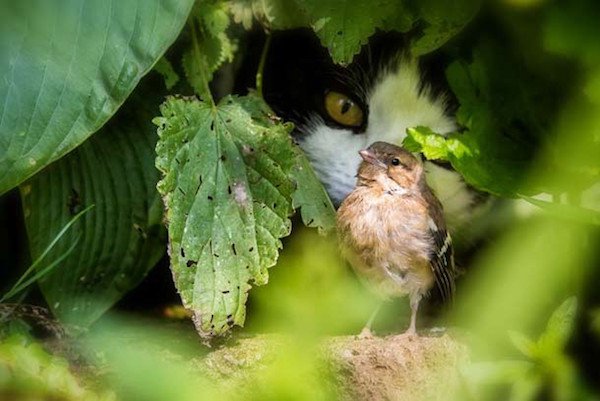 Free-ranging domesticated cats have contributed to the extinction of 33 different species. Consequently, they are listed as one of the top 100 most invasive animals.
8. A group of cats is referred to as a clowder.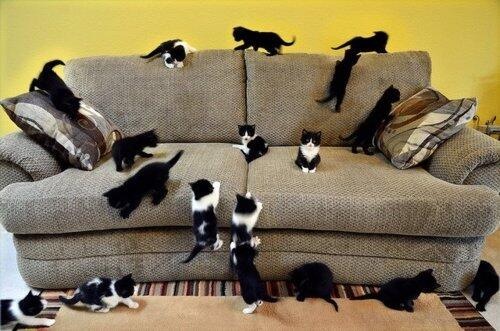 A group of cats has also been refered to as "heaven" to cat enthusiasts. ;)
9. Contrary to popular belief, most adult cats are lactose intolerant.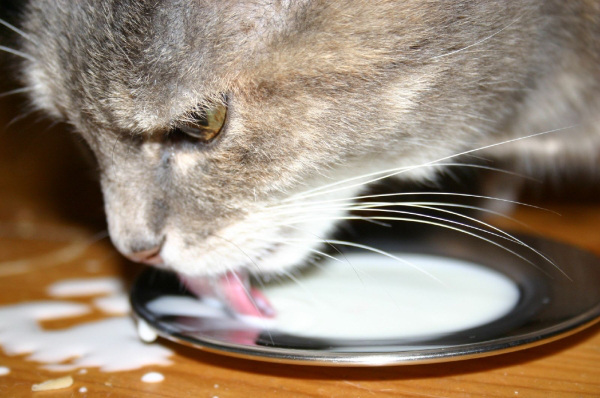 Like most animals, once they reach adulthood, they no longer need milk. Giving an adult cat milk or dairy products can make them very sick and have terribly upset stomachs.
10. Cats are known to have 100 vocal sounds.
Cats are known to have about 100 vocal sounds…where as dogs only have about 10.
11. Cats can drink seawater to survive.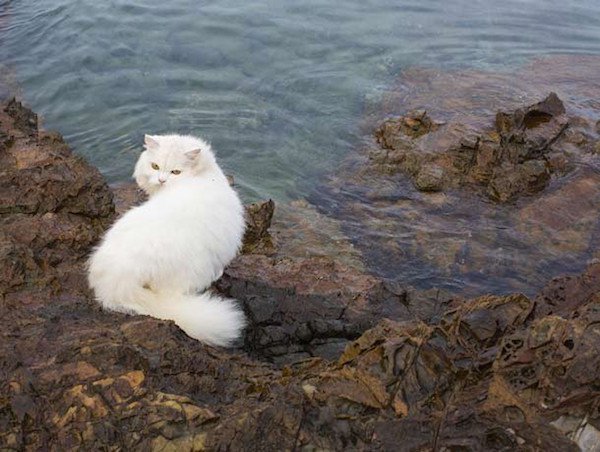 Cats kidneys are so efficient, they can filter out the salt in seawater if they drink it.
12. Cats are the most popular pet in the US.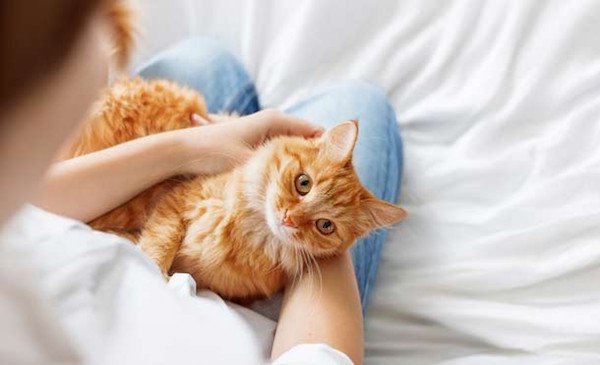 It's estimated that there are 74 – 96 million cats. In comparison, there are about 70 – 80 million dogs.
13. Cats and humans have similar brains.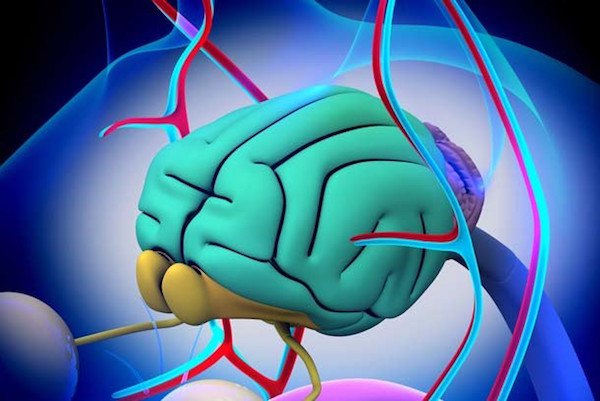 According to Tufts University School of Veterinary Medicine researchers, a cat's brain is similar to a human's. In fact, some sources claim cats brains are about 90% identical to humans'. Cats and humans have nearly identical sections of the brain such as the cerebral cortices with similar lobes.
14. Cats have a greater capacity for information processing than dogs.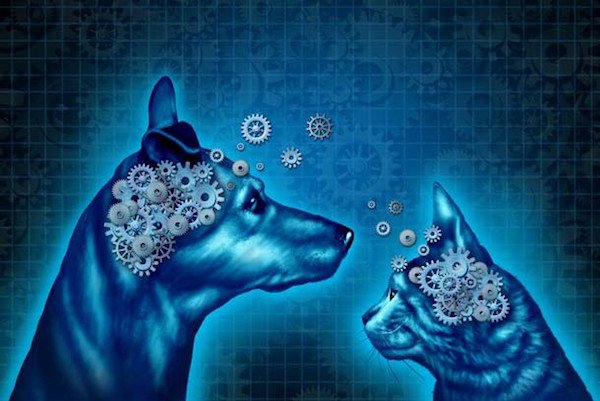 Cats have upwards of 300 million neurons firing away in their cerebral cortex. Dogs only have around 160 million.
15. Domestic cats have been documented to run faster than 30 mph.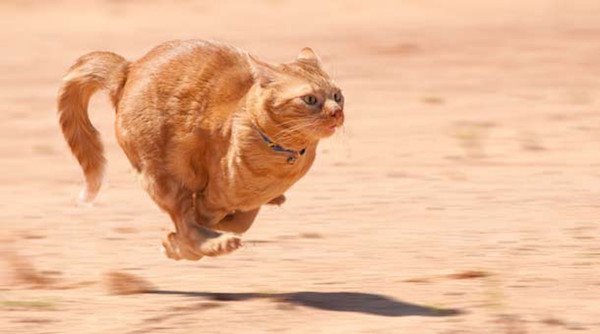 Domestic cats have been documented to run faster than 30 mph. That's about 3 mph faster then Usain Bolt. (Usain's record is 27 mph.) Their burst of speed is thanks to their natural hunting ability.
16. Cats lack the ability to taste sweet things.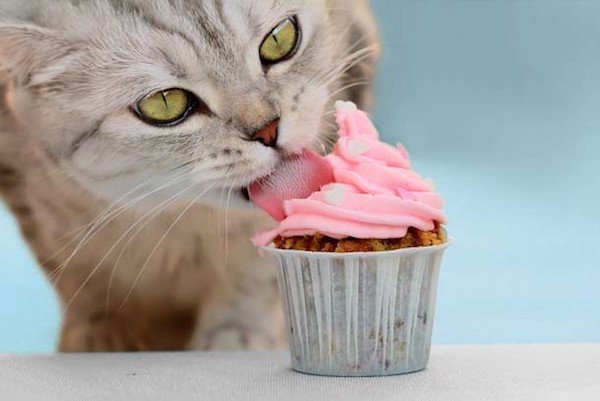 Cats are carnivores, and therefore do not have a "need" to taste sweets. Their diet should only consist of meat.
17. Isaac Newton is credited with inventing the cat door.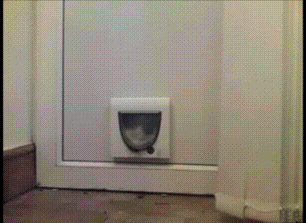 It has been said that Newton had once made a large hole for his adult cat and a small one for her kittens, not realizing the kittens would follow the mother through the large one. Thus creating the first "cat door".
18. Cats use their whiskers to detect if they can fit through a space.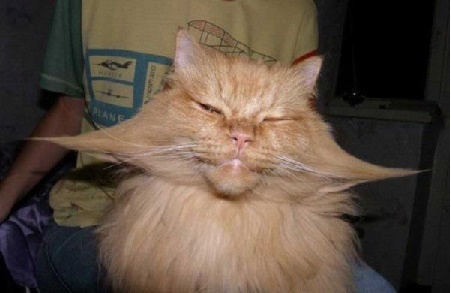 Cats have whiskers in more places than their cheeks. They also have them on their chin, eyebrows, and legs. The whiskers on their cheeks are the longest, however. The whiskers grow to the widest parts of their bodies, normally their shoulder or hip span. They use their whiskers to gauge if they can fit through certain spaces, and if they bend or move, the cat knows it shouldn't try it... but some are more stubborn then others.
19. Cats sleep for more than 70% of their lives.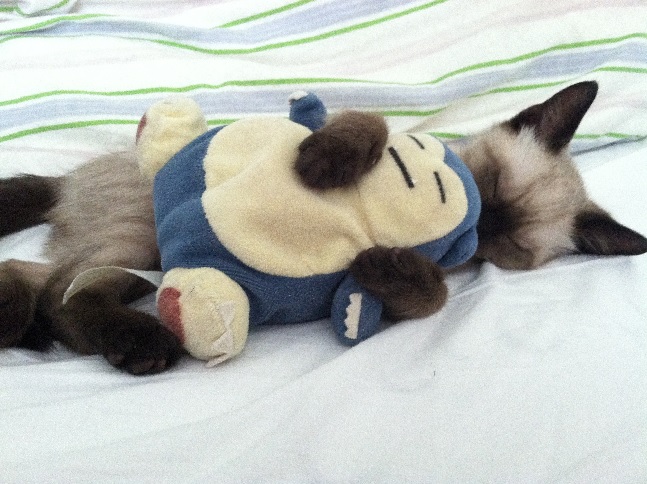 Cats sleep for 70% of their lives, which accounts for 16 hours a day. They sleep more than another other mammal besides bats and opossums. As natural predators with few enemies, they can afford it.
20. Cats have learned to manipulate humans by sounding like babies.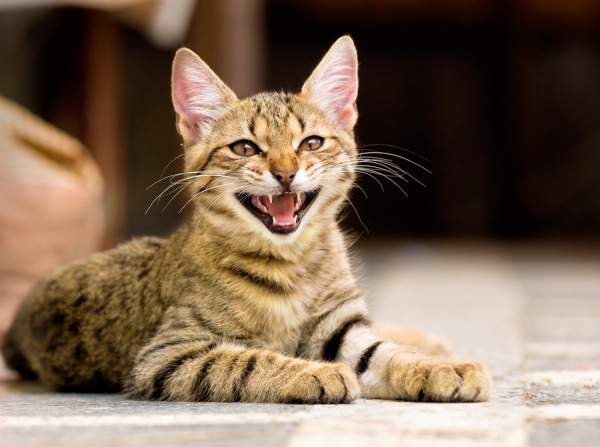 Cats can change their meow to manipulate a human. They learn which meows get more attention, and use them to get what they want (attention, food, to be let outside, etc.). Not only do they use their meows, but also their purrs! Cats can purr at the same sensory frequency as an infant's cry, exploiting the nuturing instinct of humans.
21. Owning a cat can significantly reduce stress and risk of heart attacks and strokes.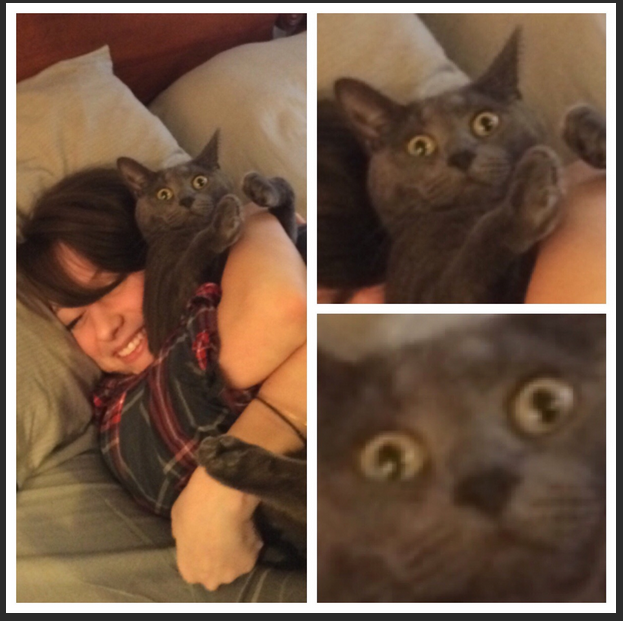 Owning a cat can reduce the risk of heart attacks and strokes by more than a third, researchers found.
22. A cat has been the mayor of Takeetna, Alaska for almost 20 years!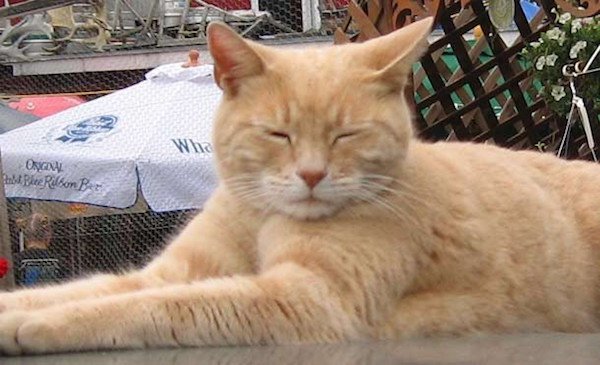 Stubbs (born April 12, 1997) is a cat who has been the mayor of Talkeetna, Alaska, since July 1997. As of 2016, Stubbs is still mayor, and has been described as a tourist attraction, having been flooded with cards and letters, and drawing 30 to 40 tourists each day (most of whom are en route to other Alaska destinations, such as Denali) who hope to meet "the mayor." Stubbs's position is honorary, as the town is only a "historical district."
Every afternoon, Stubbs goes to a nearby restaurant and drinks water out of a wineglass laden with catnip.
23. Cats are pretty much the best animal ever.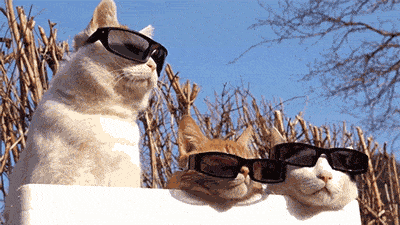 Total fact according to our kitty CEO. We agree.
Share with your friends!
LIKE US!
Comments
comments powered by

Disqus
LIKE US ON FACEBOOK!