Homeless kitten gets adopted and becomes baby boy's best friend
Matthew Davis was dropping off his daughter at daycare when he came across a tiny kitten sitting on the porch, drenched from the rain and crying.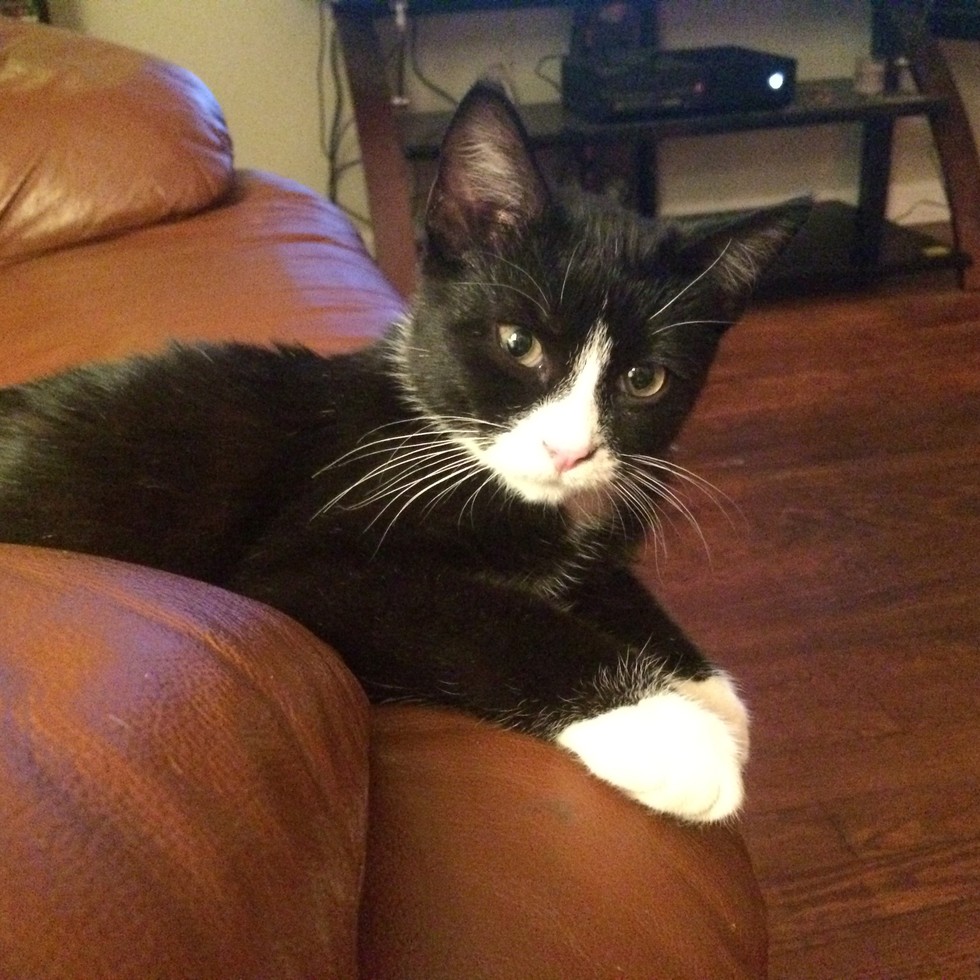 via Jessica Davis
"My daughter said, 'There's a sad kitty outside, daddy,'" Jessica Davis told The Dodo. "He said he sounded so sad on that porch and it broke his heart. When he walked back to the car, the kitten followed him. He scooped him up and put him in his jacket."
They found out the kitten was abandoned, and at only 12 weeks old, they knew that they had to adopt him. They named him Doug.
"He just instantly became part of the family," Davis said.
Doug was so grateful to have a home, he couldn't stop purring and thanking his new family. He follows them everywhere and he won't let them out of his sight — especially the family's youngest member, Rowan.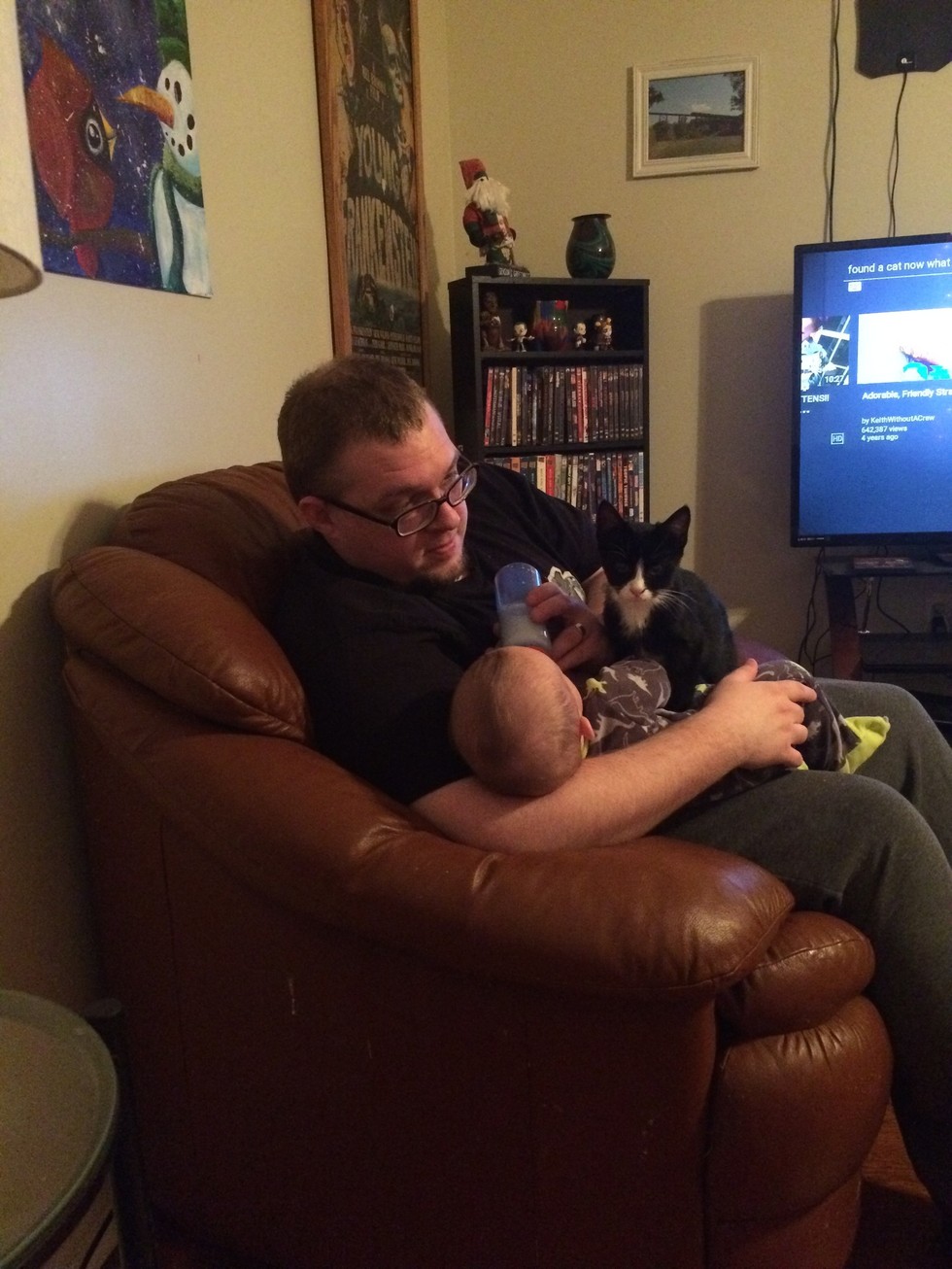 via Jessica Davis
Doug is obsessed with Rowan, and loves to snuggle with him whenever he can.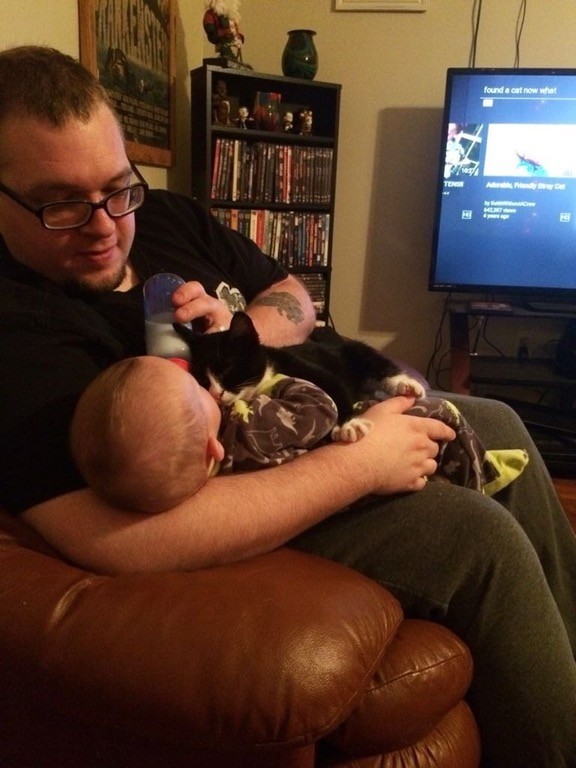 via Jessica Davis
"Rowan is fascinated by Doug and Doug is so patient and friendly with Rowan," Davis said.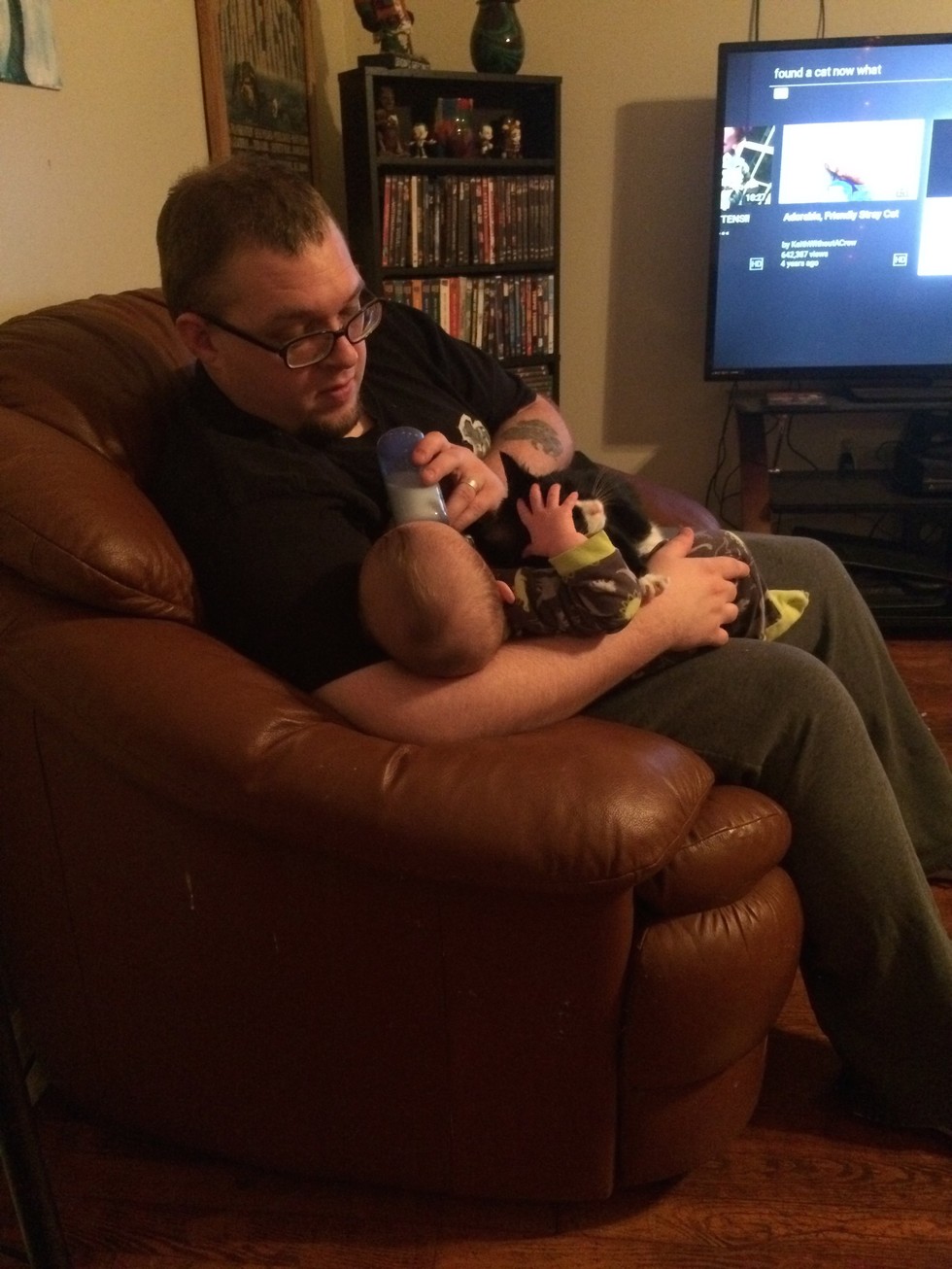 via Jessica Davis
Doug went from being a homeless kitten struggling on the streets to having a warm, loving home and a new best friend!
A fairy tale ending he deserves :)
Share the cute!
Related Story: Cop rescues kitten and gets a new adorable little partner (Gallery)
via the Dodo
LIKE US!
Comments
comments powered by

Disqus
LIKE US ON FACEBOOK!