Dear diary: the horrible Tree Beast has returned and Christmas is yet again in danger
An online diary post from our kitty CEO:
The Tree Beast has returned… and yet again, Christmas has become a time of dark sorcery and war.
This Tree Beast, if you are not aware, is a horrible green plant like creature that sits in the house with terrifying lights and dangly things of sorcery. It guards the presents beneath it much like a dragon guards its gold.
My human calls it "The Christmas Tree"… but I know better. It's a monster… a beast from the shadows that returns from hell every winter solstice to grab more "ornament" victims.
Ornaments are the Tree Beast's victims in which it has petrified, much like Medusa, and then hangs them from its branches for all the world to see… horrifying and sadistic.
It gets worse. It has this black demon tail that it uses to pierce into the wall… usually into an electric socket… and it will then somehow suck the energy out of our home and its blinding lights explode outward in a horrific display of dark sorcery! Blinding lights that I'm positive are used to stun its victims… before they are turned into ornaments…
The dead lights I call them. This is a monster straight from Stephen King's nightmares.
How the human willingly allows this beast to live in our home can only have one explanation… he must be under its spell.
This Tree Beast yet again threatens everything I love… and I shall become the fierce warrior this family needs to survive this winter. I will stop at NOTHING to take down this tree beast, to smash its ornaments and bulbs of armor.
As Mufasa as my witness, I will protect this house!
I DO NOT FEAR THE TREE BEAST. I WILL PREVAIL.
-iizcat
P.S. If I die in battle… please tell my food bowl… to not mourn my death. Our love will meet again in the next life… and I shall wait for however long it takes.
And the dog… tell him he's a stoopy idiot and I'm sure my death was somehow his fault.
And the human… tell him he's also a stoopy idiot but thanks for being a faithful servant.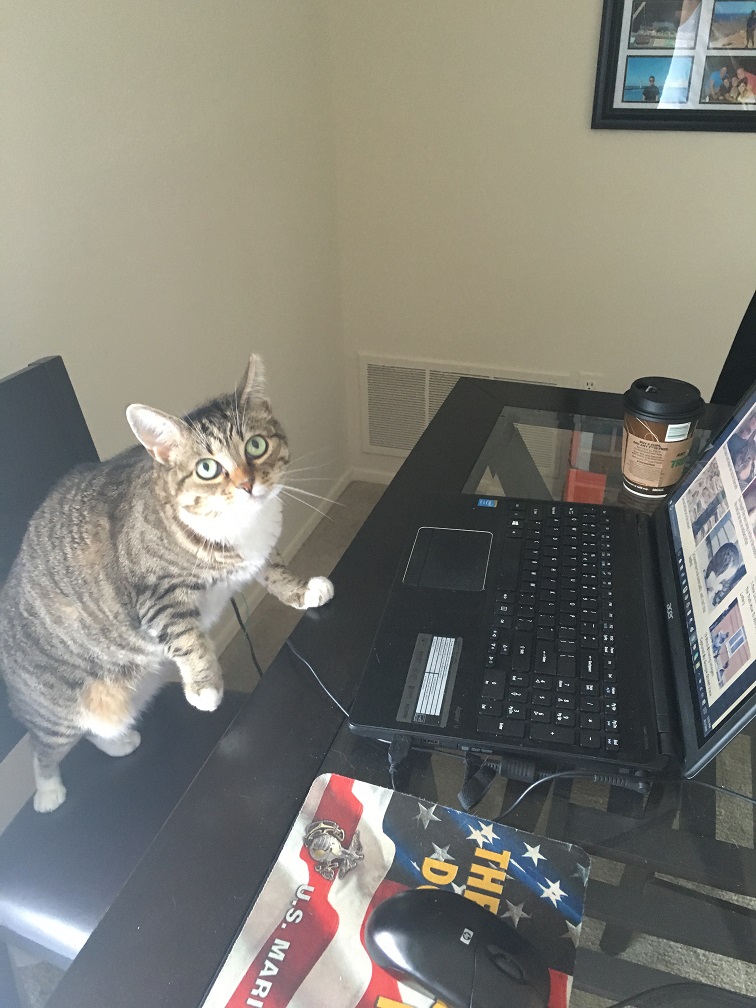 Share the cute!
Related Stories:
Dear diary: I need to time travel back to Ancient Egypt so I can be worshiped properly
Dear diary: the human wants space in bed
LIKE US!
Comments
comments powered by

Disqus
LIKE US ON FACEBOOK!