When his cat sister passed away, this dog was devastated. Then he met a teeny kitten...
Forsberg the Golden Retriever and Ginger the Orange Tabby Cat were best friends.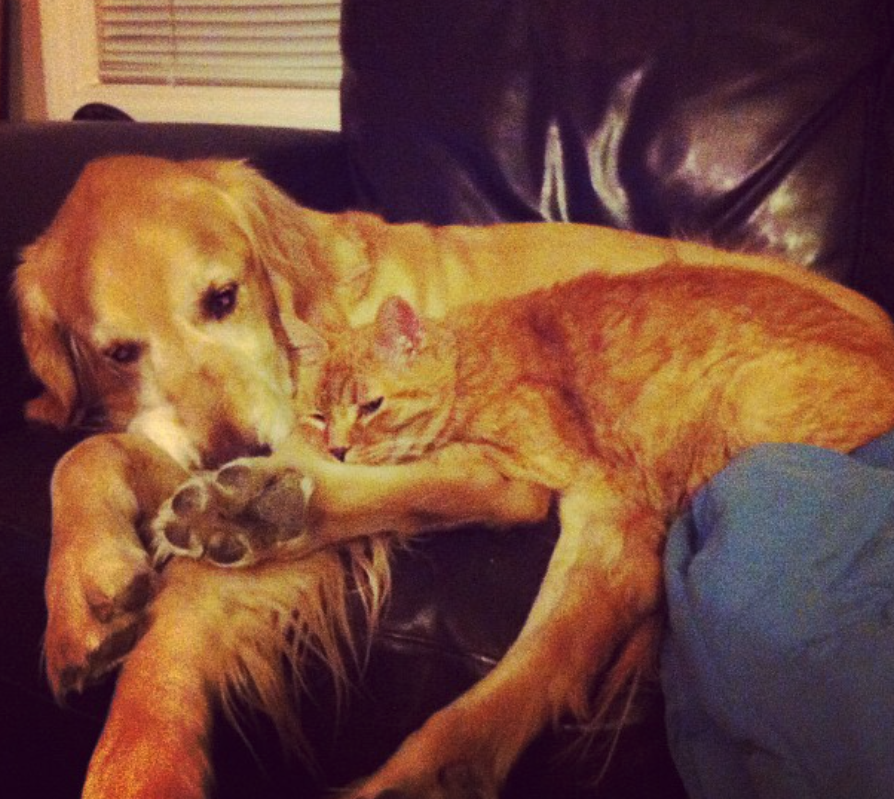 imgur/JenPhilion
They were always together. Both seniors, they loved to relax and snuggling together on the couch. It was their favorite thing to do.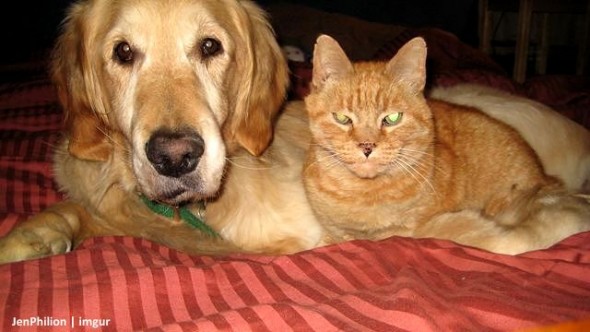 imgur/JenPhilion
Sadly, Ginger passed away from thyroid cancer when she was 15 years old. Forsberg was devastated to no long have his best friend by his side. He continuously searched throughout the house for Ginger every day, and didn't understand where she went.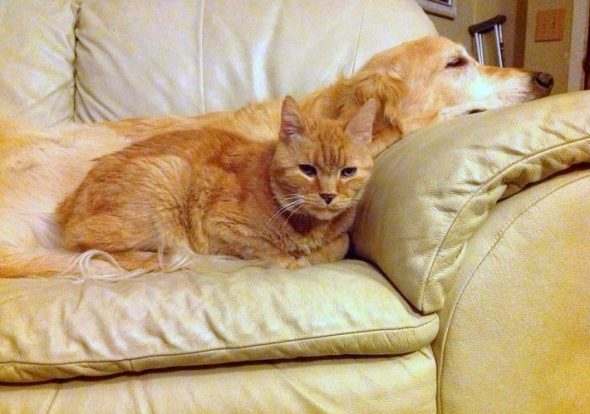 imgur/JenPhilion
Jen Philion hated seeing Forsberg so sad. She decided that she had to rescue another fur baby, and that's when she brought home Maxwell the kitten.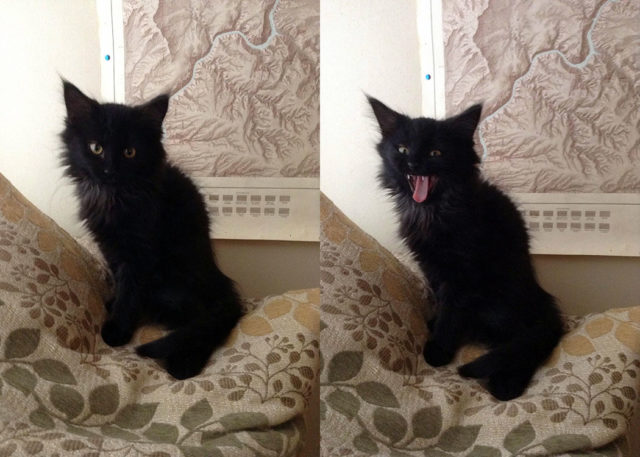 imgur/JenPhilion
Forsberg took to Maxwell right away, and became his guardian. Maxwell helped fill the hole in his heart and Jen saw a complete change of mood in Forsberg.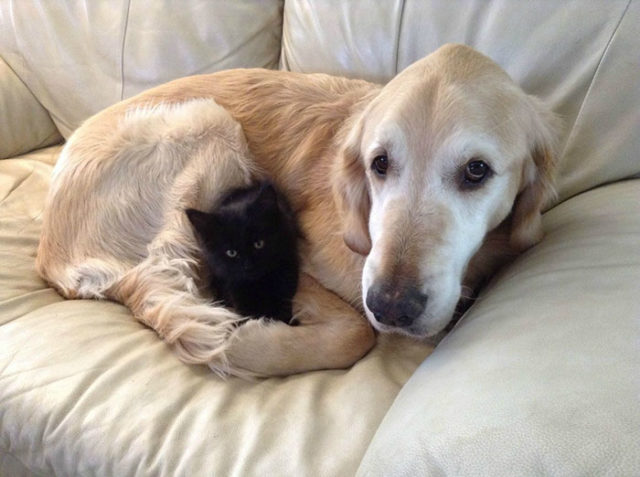 imgur/JenPhilion
It has now been a year since Max became a part of the family, and Forsberg and him are as close as ever!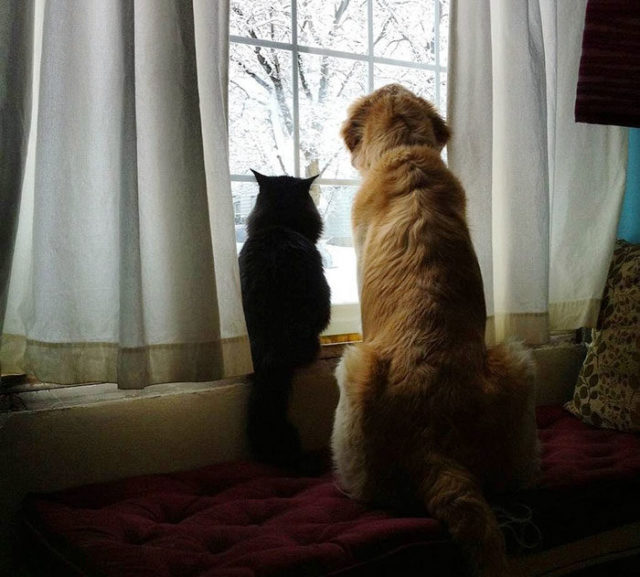 imgur/JenPhilion
Nothing can ever replace Ginger. She will always remain in Jen and Forsberg's hearts. Maxwell has his own love to give, and he helps heal the holes from Ginger's passing.
After a fur friend has passed, it hurts. You may think that you can never deal with such heartache again.
But remember, shelters need help and these animals need homes. Rescue them... and enjoy their love while it lasts. Never stop rescuing. Never stop opening your home to fur friends in need.
:)
Share the cute!
Related Story: Cat's reaction to losing her best friend is both heartbreaking and beautiful (Gallery)
LIKE US!
Comments
comments powered by

Disqus
LIKE US ON FACEBOOK!