Blind kitten with a weak heart gets the best bucket list to live out his final months
When a good Samaritan saw a teeny blind kitten struggling in the middle of the street, he immediately brought him to the nearest animal hospital.
A staffer at Coral Springs Animal Hospital in Florida quickly realized that the 2-month-old kitten's prognosis wasn't good, and decided to adopt him herself — with the help of her coworkers.
Meet Lemon!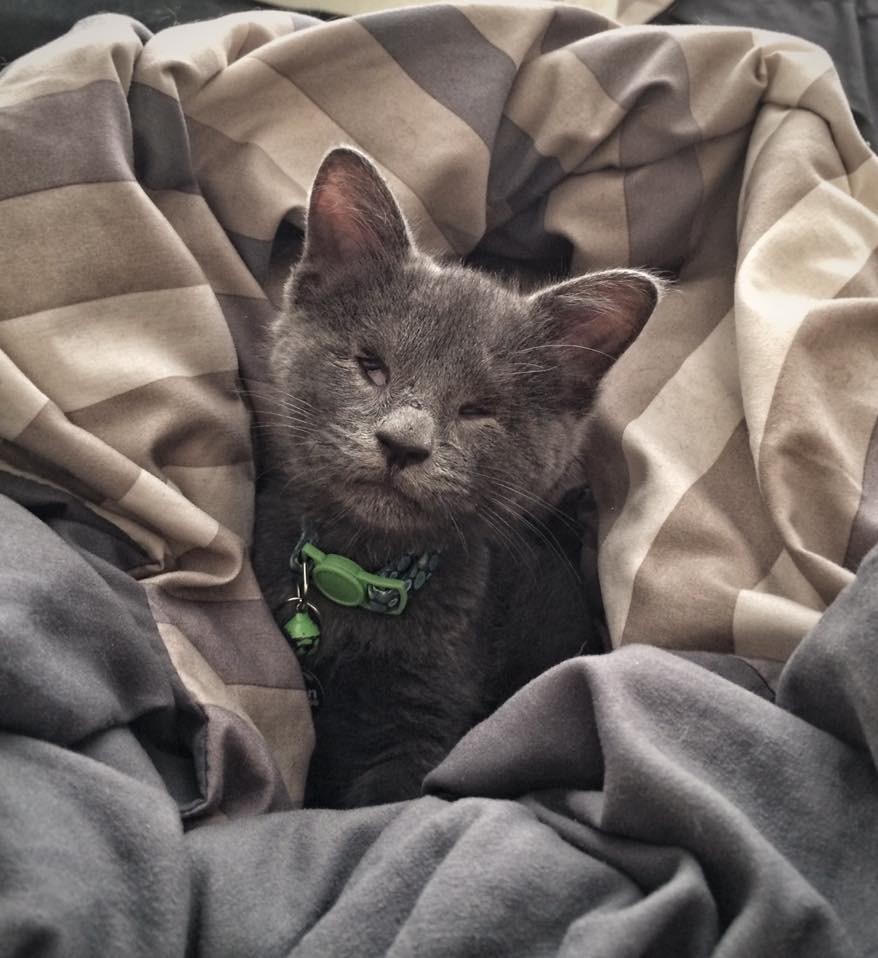 Lemon was diagnosed with grade 4 heart murmur, which is basically a death sentence for a kitten so young.
"Basically, his heart is like Swiss cheese and isn't pumping blood where it's supposed to go," Lemon's parents shared on Facebook. The vets only gave him a few months to live.
"My coworkers and I decided to adopt the kitten and care for him because we knew by sending him to a shelter he would surely be euthanized," Athen Roy, Lemon's mom, told The Dodo.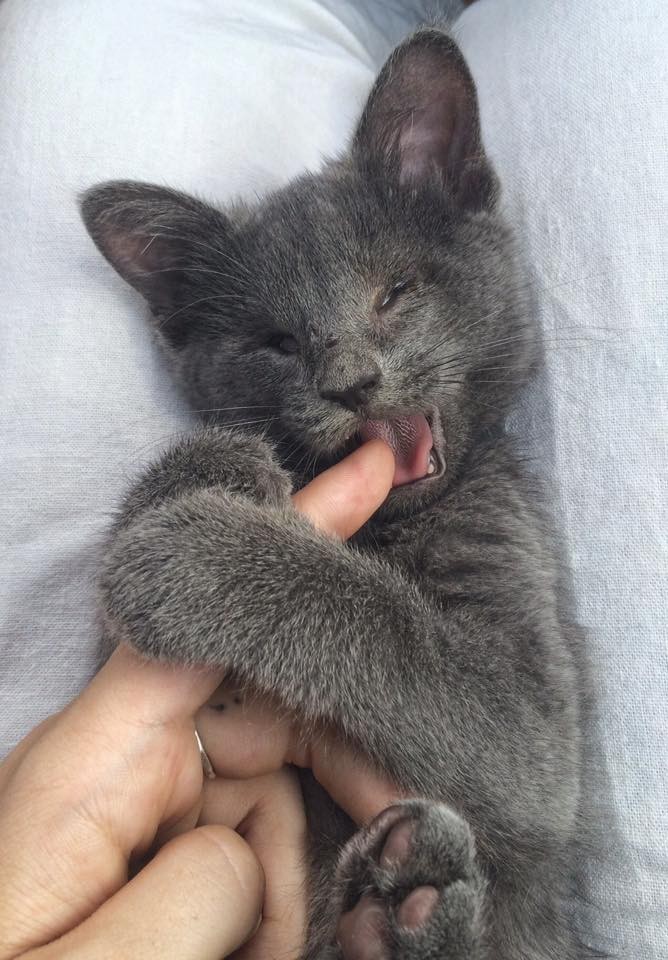 Even though Lemon's heart could fail at any moment, that hasn't stopped him from being the happiest kitten around.
"Lemon is the most loving little kitten I have ever met," Roy said. "He loves snuggling and giving kisses, and despite all of the issues with his little heart, he is very playful as well."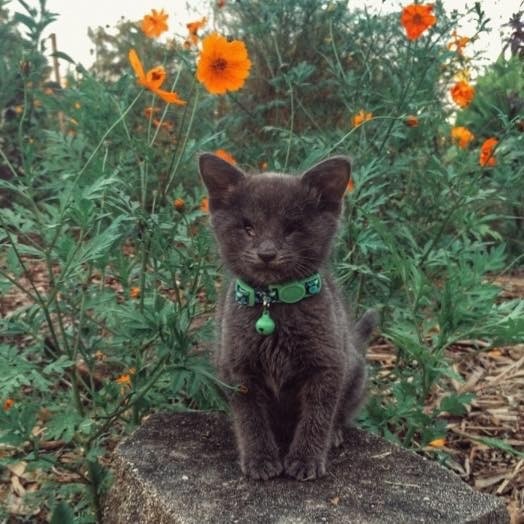 Lemon's life will likely be very short, and so his new parents decided they were determined to make the time he does have as wonderful as possible. They created Lemon's Bucket List, and are trying to plan as many outings and activities for him as humanly possible.
So far, Lemon has gone to the beach.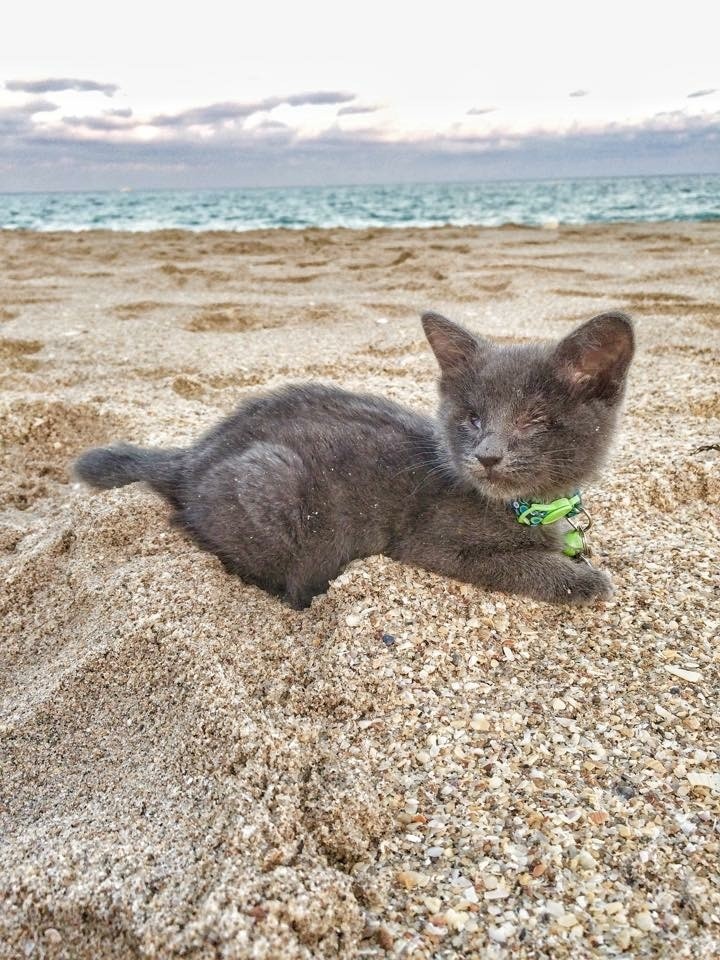 Finger painted.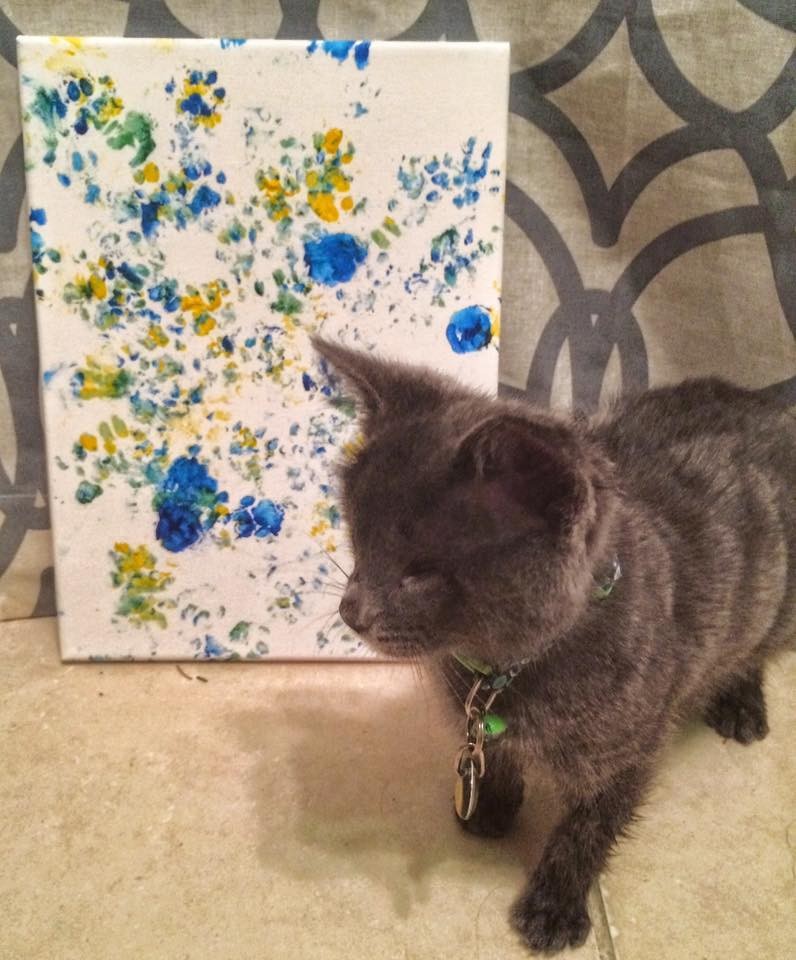 Went to a car race.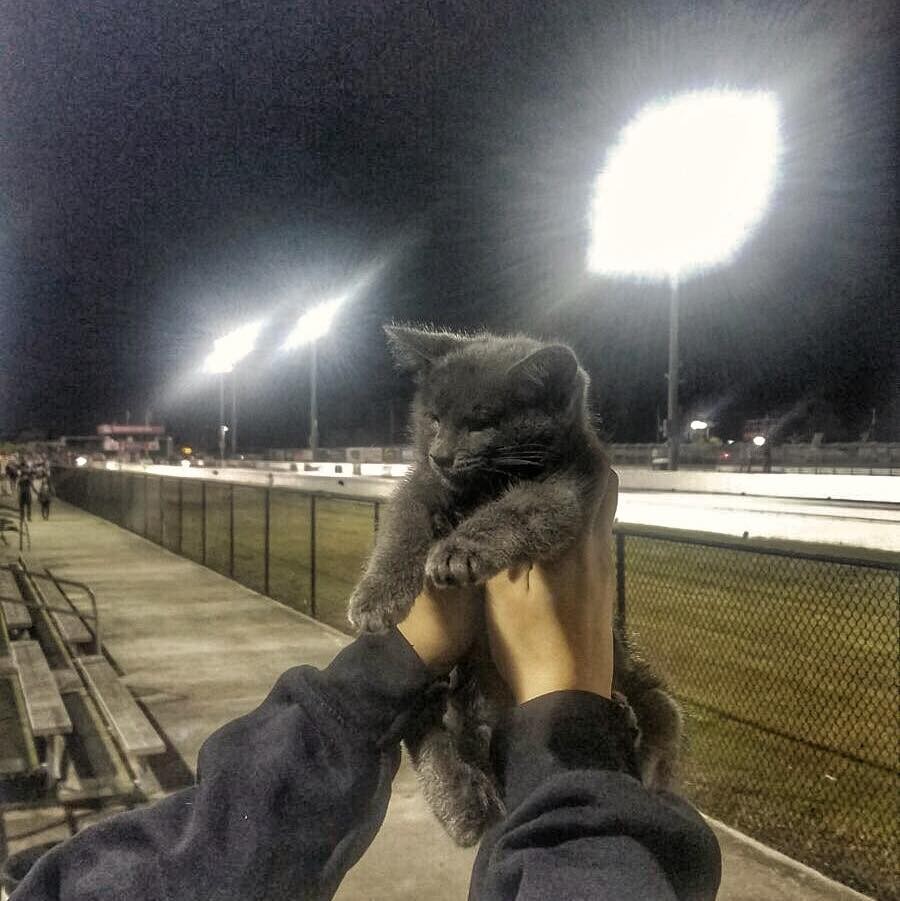 Had a birthday party.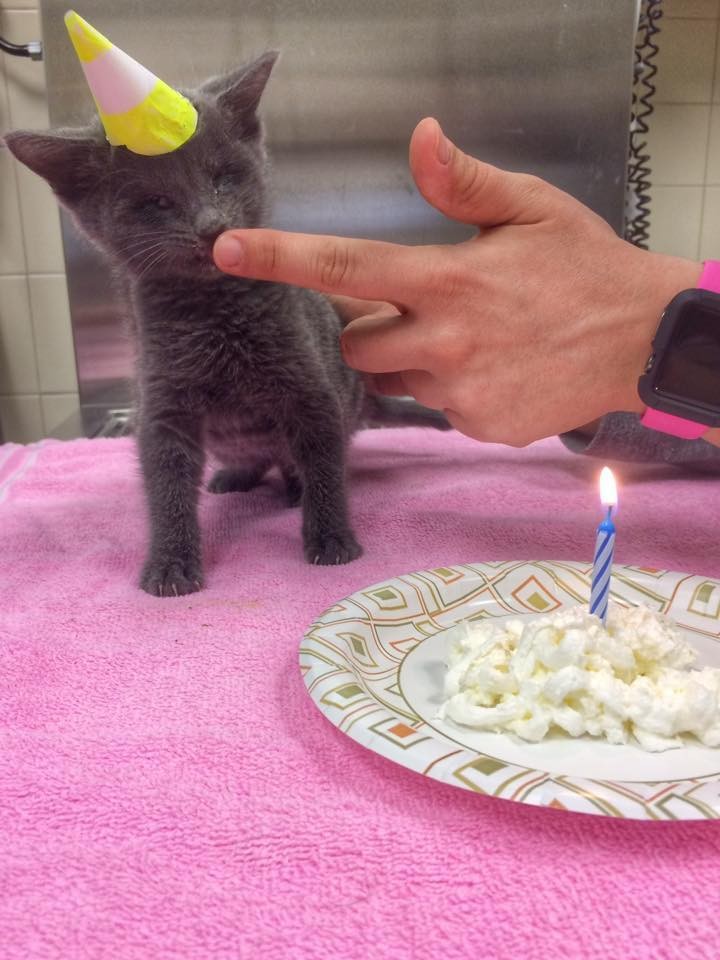 And even ran and became president!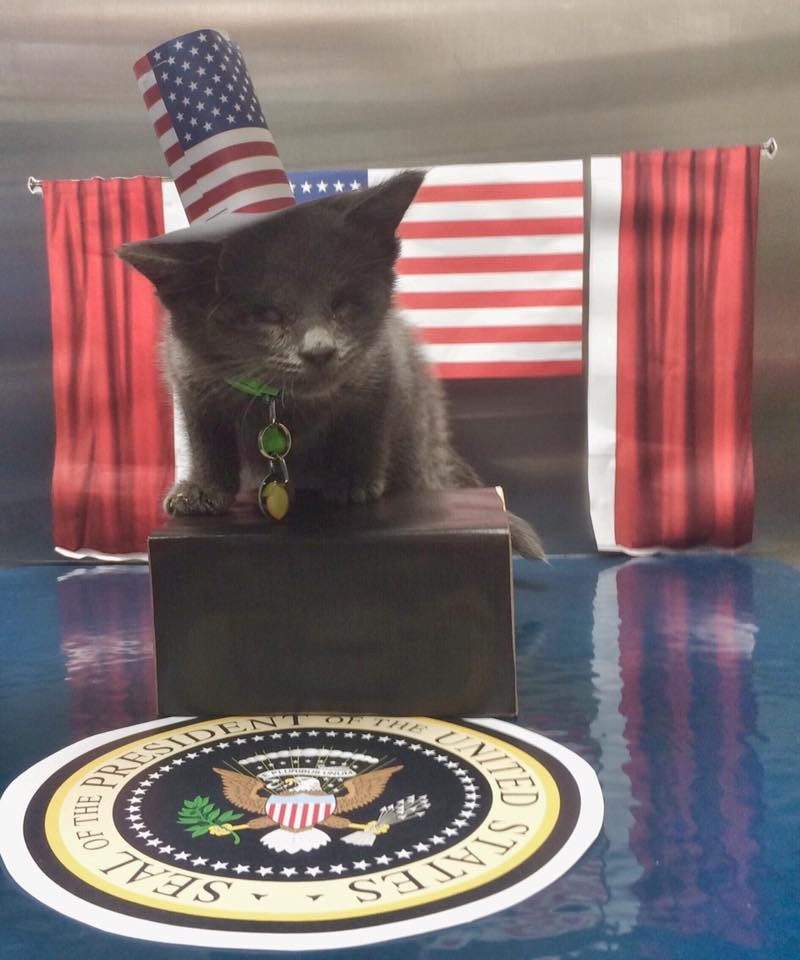 "Lemon means the world to all of the outpatient nurses at Coral Springs Animal Hospital," Roy said.
Lemon is also going to see snow, climb a mountain, and cross borders on his bucket list.
You can help Lemon with his bucket list, and his pricey medical bills by donating to their GoFundMe page here!
Be sure to follow Lemon on Facebook on his bucket list adventure!
Related Story: Abandoned senior cat finds loving home and is taken on a bucket list of adventures! (Gallery)
via the Dodo
LIKE US!
Comments
comments powered by

Disqus
LIKE US ON FACEBOOK!