Man transforms his Long Island home into shelter for 300 cats
Feeding time at the Happy Cat Sanctuary means hundreds of cats swarm the volunteers who help Arsenault care for them, CBS2's Tony Aiello reported.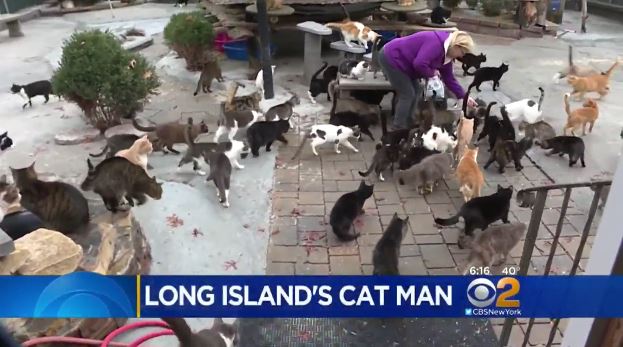 Chris Arsenault, known to some on Long Island as "the cat man," cares for more than 300 cats both inside and outside his Suffolk County home.
He said he created the cat sanctuary to rescue homeless kittens and to honor a son who died tragically.
The 58-year-old retired train conductor turned his entire Medford home into a fenced in animal shelter.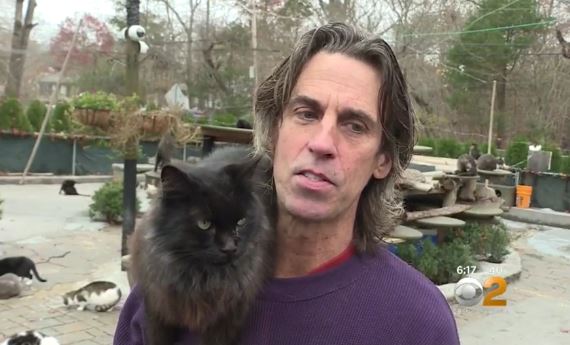 His calming effect on the legion of felines is obvious. Perhaps, they appreciate how much he's done to make them feel right at home — from little cat doors for some fresh air, to towering, heated outdoor structures where the cats can get cozy.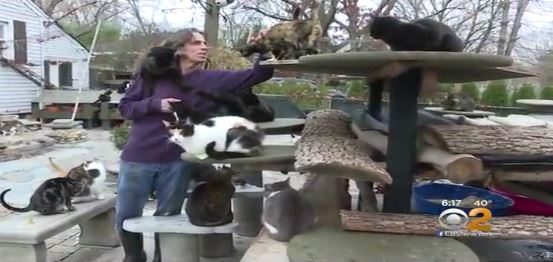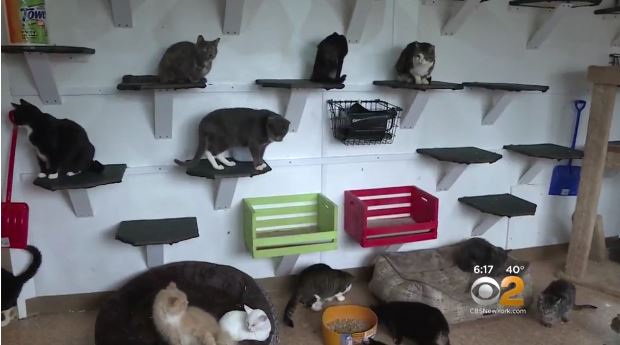 Arsenault even learned to vaccinate the cats and said they regularly visit the veterinarian.
"Their lives were so horrible, from not having food, or threatened of being poisoned or being dumped somewhere," Arsenault said.
He rescues stray, wounded and abused cats, or those living in filthy, hoarder conditions. It's what led volunteer Linda Malkiewicz to his door when she discovered a colony of hoarded cats inside the home of her neighbor who died.
"The people that were going to buy the house, the relatives, they were going to trap the cats and just dump them," she said. "I called so many people, and Chris was the only one that came and helped."
He said he began rescuing cats to ease his own pain after his son, Eric, died in a motorcycle crash.
The only issue he has with the herd of kitties is when he sleeps they all try to squeeze into his bedroom.
"It's unconditional love, you know, the cats they just know that you're helping them," he said.
With a $1,000 a week food budget, Arsenault relies on donations to keep his Happy Cat Sanctuary truly purring.
Watch the video below!
Share the cute!
Related Story: Man spends a day in kitty paradise - a sanctuary that's saved over 28,000 cats!
via CBS New York
LIKE US!
Comments
comments powered by

Disqus
LIKE US ON FACEBOOK!