Man uses cuddly cheetah as a pillow for the most adorable sleepover
Well this might be the most adorable thing I've seen in a while. They're just like big house cats!... that could kill you with one swift bite... still... so cute!
"This is more of my experiment with a couple of tame Cheetahs at an endangered breeding center called Cheetah Experience in South Africa," Dolph C. Volker shared on YouTube. "Cats love softness and Cheetahs are no exception to that rule."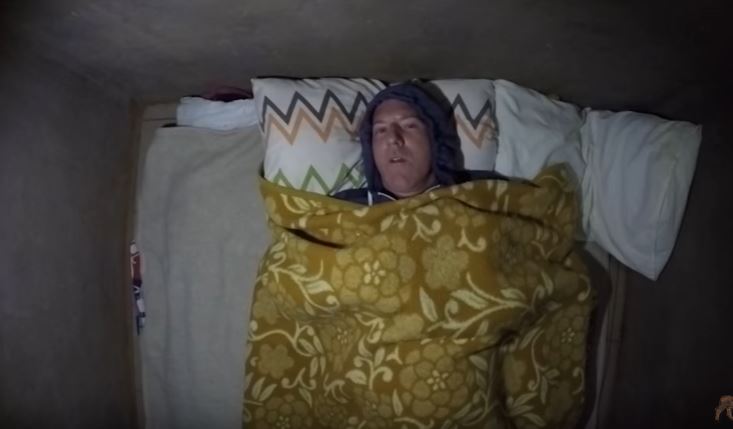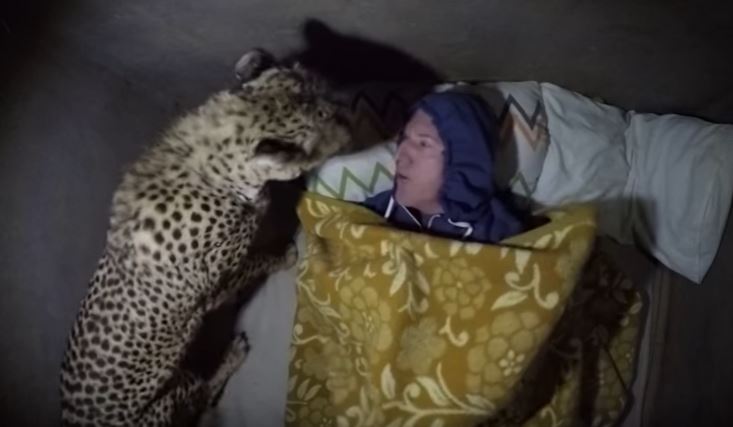 "Faith here, is a female African Cheetah with a handicap. She was born with sterile meningitis that affected her bone, joint, and nervous system. She is still a Cheetah and loved spending her nights with me inside her enclosure. Faith loved snuggling up close and sharing a sleepover."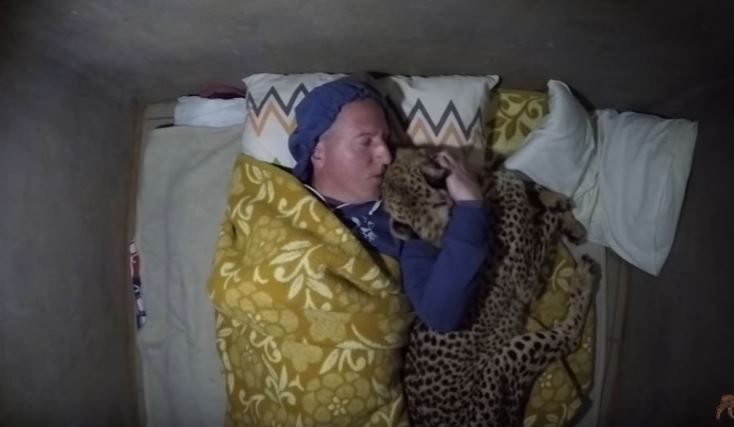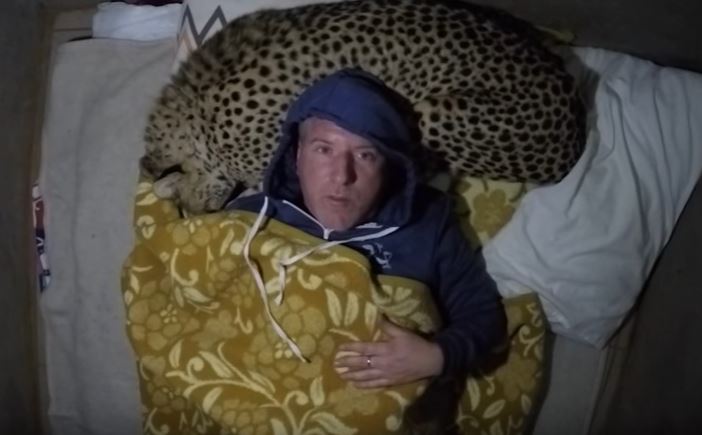 "She discovered the softest spot in the cement box we slept in was my pillow. I wasn't going to force her off of it and so asked her politely if I could use her as a pillow and she did not mind. Big Cats love sharing the warmth and often lay right next and on top of each other. It is a survival instinct and quite natural. Normally, these Cheetahs lay on me instead of the other way around and I knew she wouldn't mind. She liked it and fast fell asleep after purring, grooming, and trying to love bite me."
"She fell asleep and right away - started to jerk, twitch, and run in her sleep like she does. The heart of mammals are on the left hand side of the chest and I was could actually hear and feel her heart beating."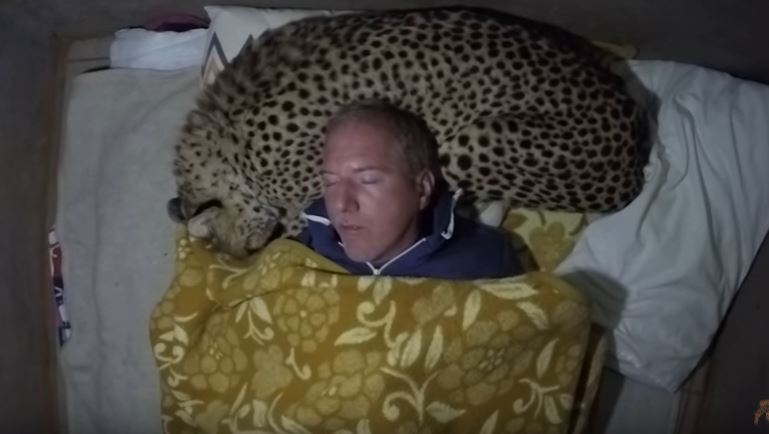 I got VERY little sleep this night with all the purring, grooming, and restless sleeping of Faith. She is a stationary sleep walker and jerked and twitched ALL night. Then her friend Eden came in and groomed us both for 20 minutes before she purred for 30 minutes before she fell asleep."
Watch the full video below!
Share the cute!
Related Story: Female cheetah cuddles and falls asleep in man's arms
LIKE US!
Comments
comments powered by

Disqus
LIKE US ON FACEBOOK!