Conductor finds cat nearly frozen to death on train and brings him back to life
When a train conductor and an engineer went to inspect one of their engines, they never expected to see a cat staring back at them. The kitty was nearly frozen to death, and his rescuers came in the nick of time.
Everyone meet Q199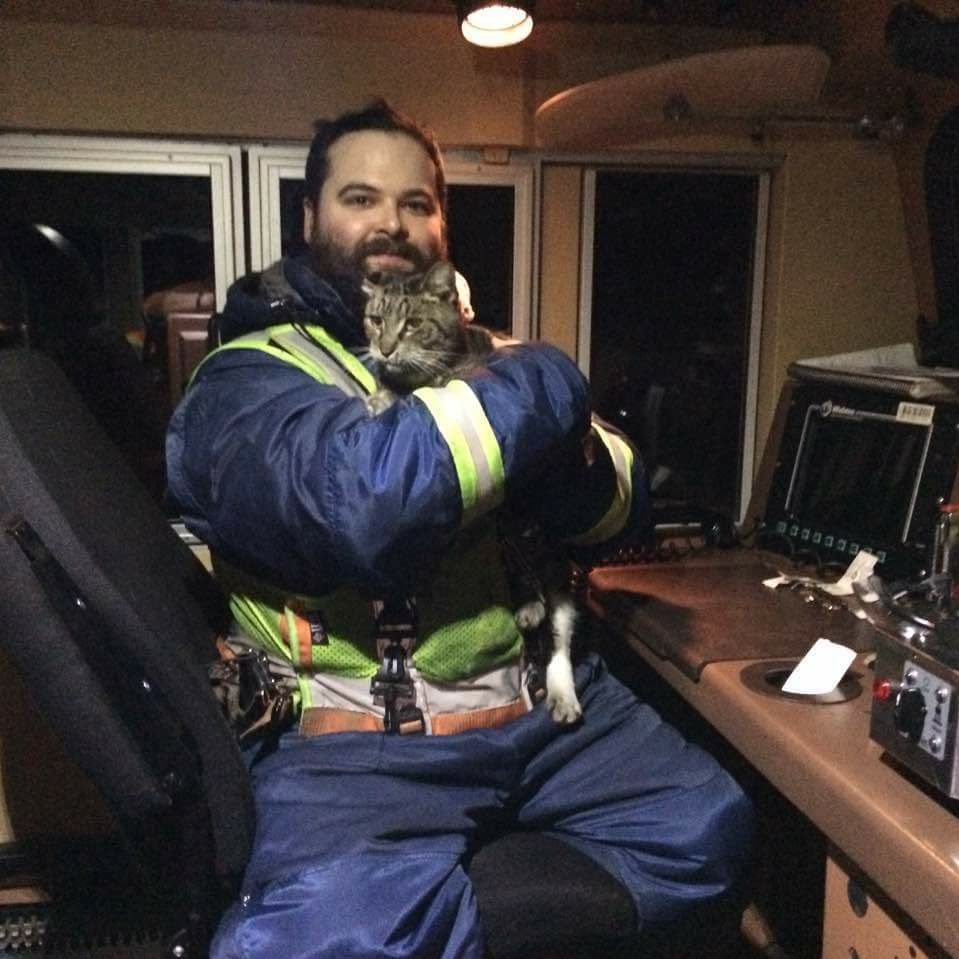 Facebook/Brad Slater
Train conductor Brad Slater and engineer William Munsey were called early Sunday morning to take CN train Q199 from Wainwright to Edmonton.
It was bitterly cold out, -40 C with the wind chill, and the train was delayed.
Slater decided to kill time and walk past the train's two engines, inspecting them in the morning darkness with a flashlight to ensure everything was safe.
One engine had stopped working and was frozen solid.
"All I heard was the angriest, saddest cat cry," Slater said. "So I'm shining my light and there I see this little cat underneath the second engine above the wheels on a platform, frozen in snow and ice."
The cat looked pretty rough, and they weren't sure he would survive. Slater had hope and knew he had to do something.
"He was covered in snow and ice so I called him out and he came immediately," Slater shared on Facebook.
It was as if he knew that he was there to rescue him. Slater quickly took him inside to warm him up.
"I picked him up and carried him on the train. He crushed 250ml of water instantly and half a big chief beef jerky. He then slept the whole trip on me and my shirt."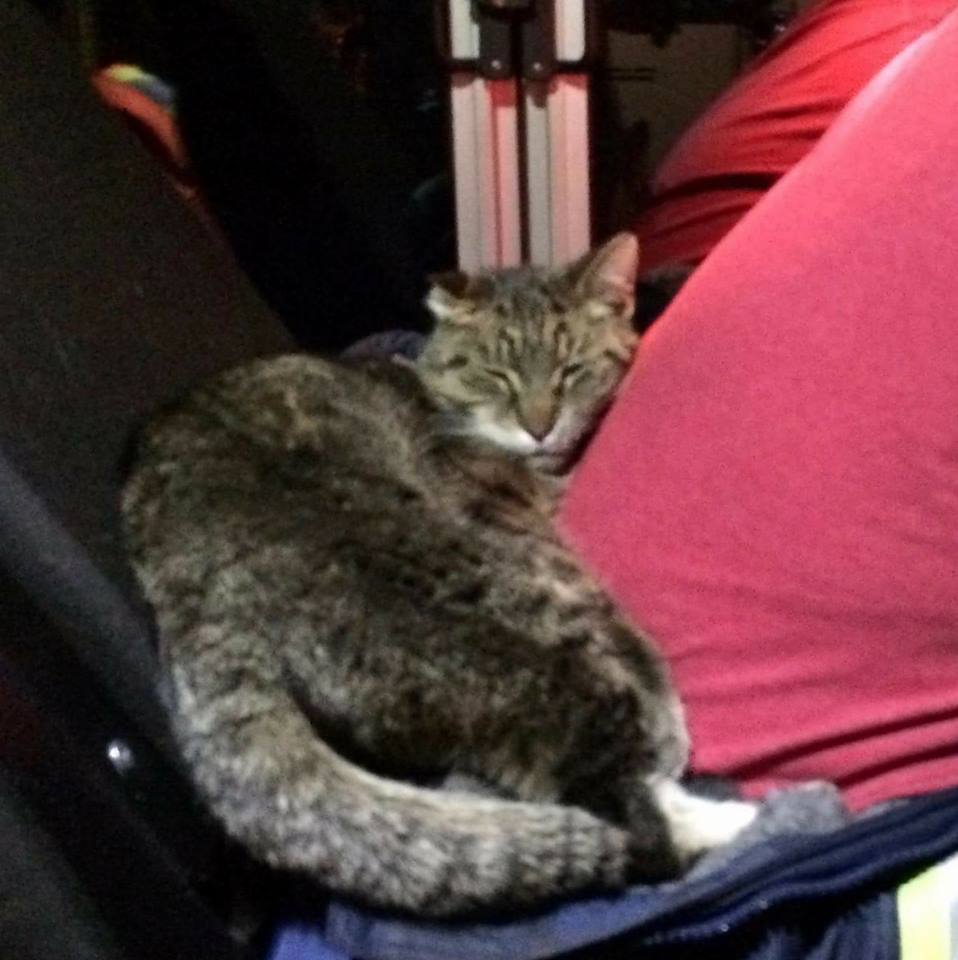 Facebook/Brad Slater
Slater noticed that the cat was missing part of his right ear, one tooth, and his paws were dotted with frostbite.
"Within five hours it was curled up on his lap … he was pushing his face against Brad's arm," Munsey said. "It was almost as if it knew how close it had been to dying and knew exactly which human had saved it."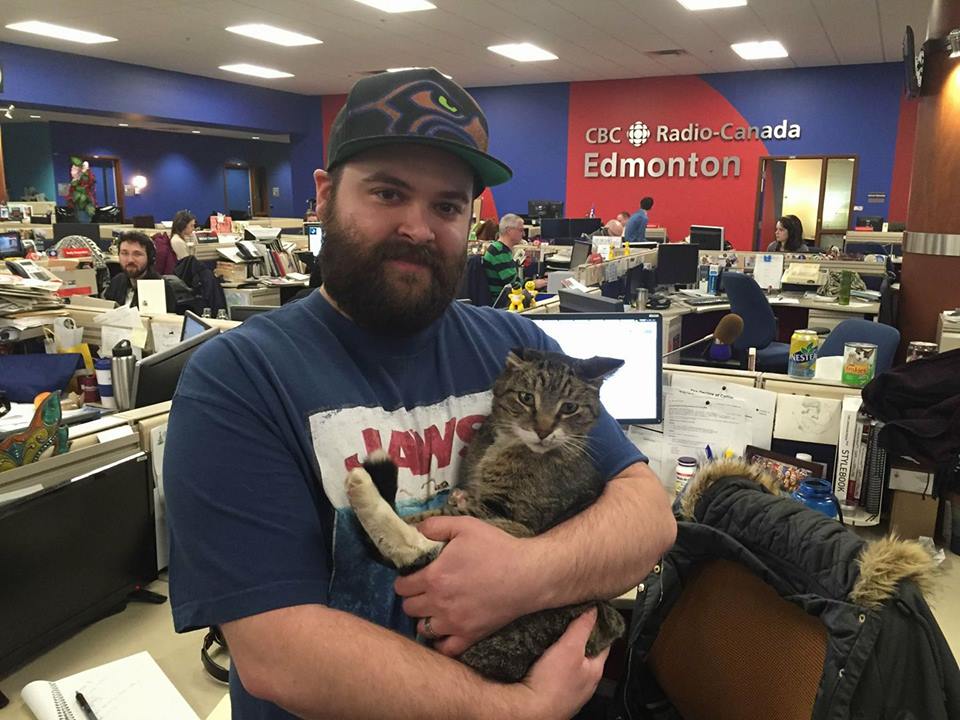 Facebook/Brad Slater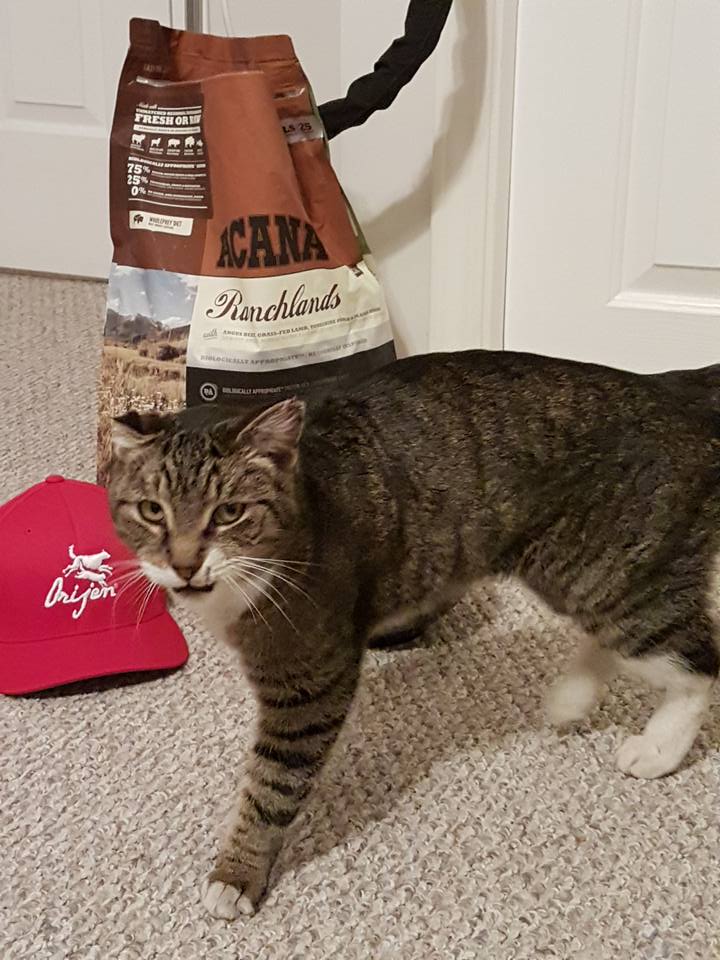 Facebook/Brad Slater
Slater named the cat Q199, after the train — Q, for short. It's now with him, his wife and three other cats in Edmonton. A veterinary checkup on Monday showed Q might lose his other ear due to frostbite.
But despite his ordeal, he's affectionate and purrs nonstop.
"He's more lovable and cuddly and affectionate than any of my cats I've ever had," Slater said. "He knows who saved him."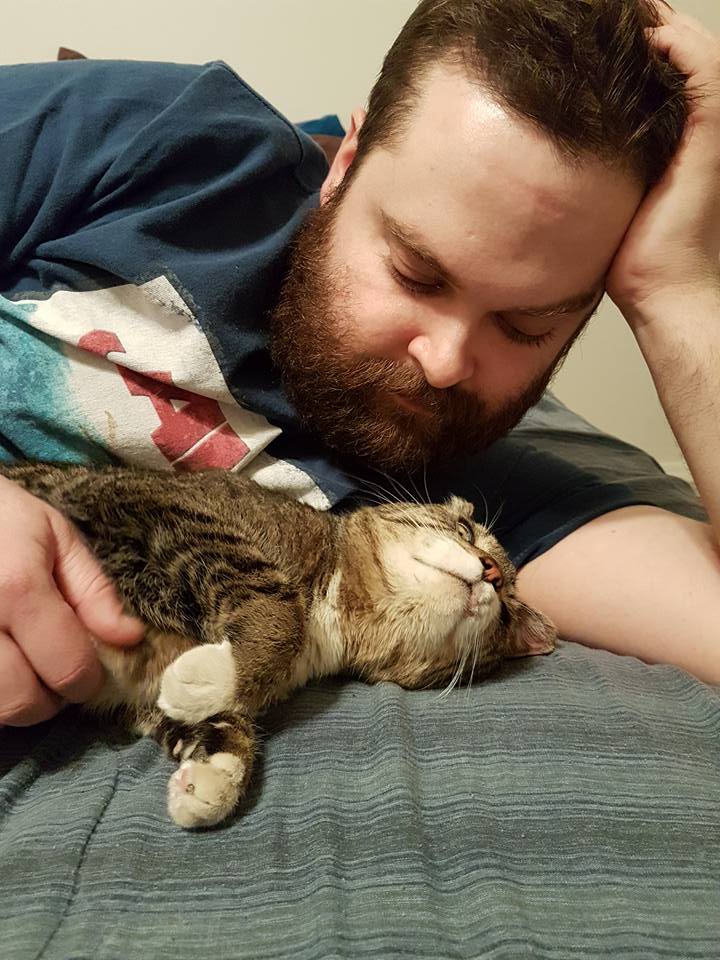 Facebook/Brad Slater
Slater is currently looking for Q's original owners, but said he will gladly keep Q and adopt him if he doesn't succeed.
"If i didnt walk my train and didnt find Q199 he woulda been dead by the time we got to Irma. He is a miracle cat and an amazing story," Slater said.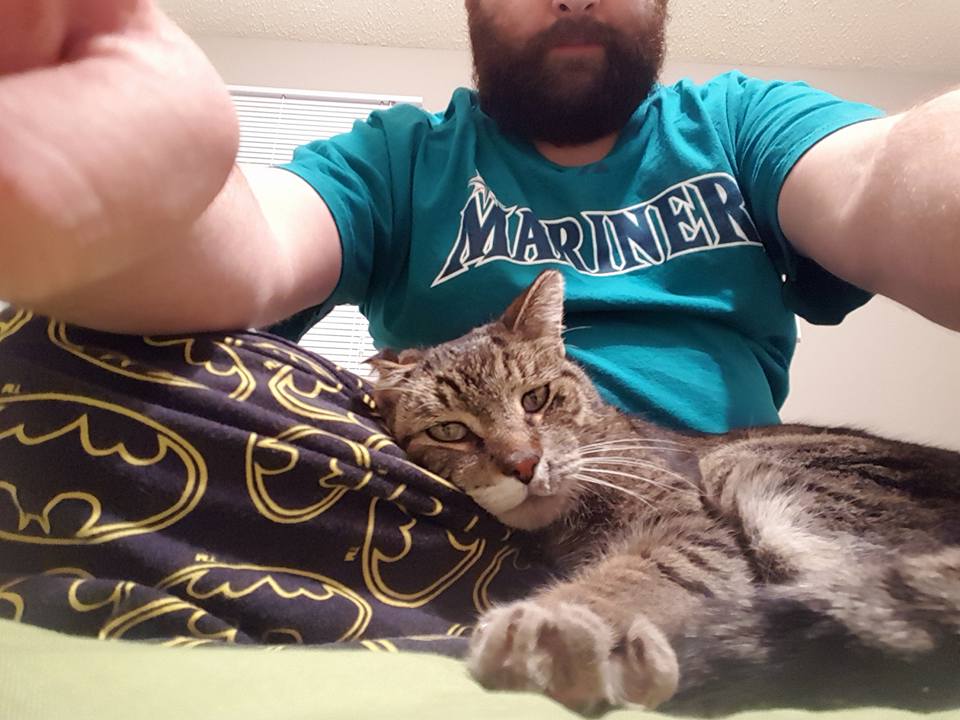 Facebook/Brad Slater
Sounds like it was just meant to be. We hope Q gets home safe, or the very least, gets to stay with his new family and rescuer dad!
Watch the cute video below!
Share the cute!
(h/t) CBC News
LIKE US!
Comments
comments powered by

Disqus
LIKE US ON FACEBOOK!