Malnourished and neglected cat undergoes stunning transformation thanks to love (Gallery)
In 2014, a small, sickly cat arrived at Kern County Animal Services. He was so malnourished that an outline of his ribs could be seen beneath a thin layer of bedraggled fur. Due to severe neglect and starvation, painful ulcers covered his mouth, and his gums were inflamed and bleeding.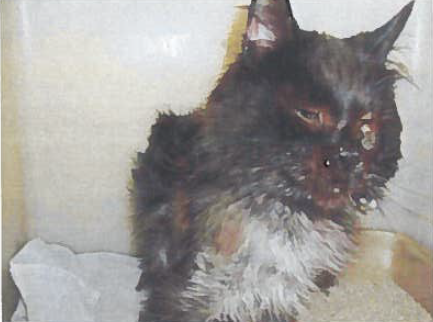 Source: Kern County Animal Services
He was treated for his injuries, and staff realized he was starving for love. They decided to name him Cuddles because that's all he wanted to do.
Sadly, with all of his injuries and the special care he would need, he was passed on at the shelter for months. His time was running out, and he was scheduled to be put to sleep.
That's when someone reached out to Maine Coon Adoptions (MCA) — a rescue group devoted to saving abandoned and abused cats of all kinds.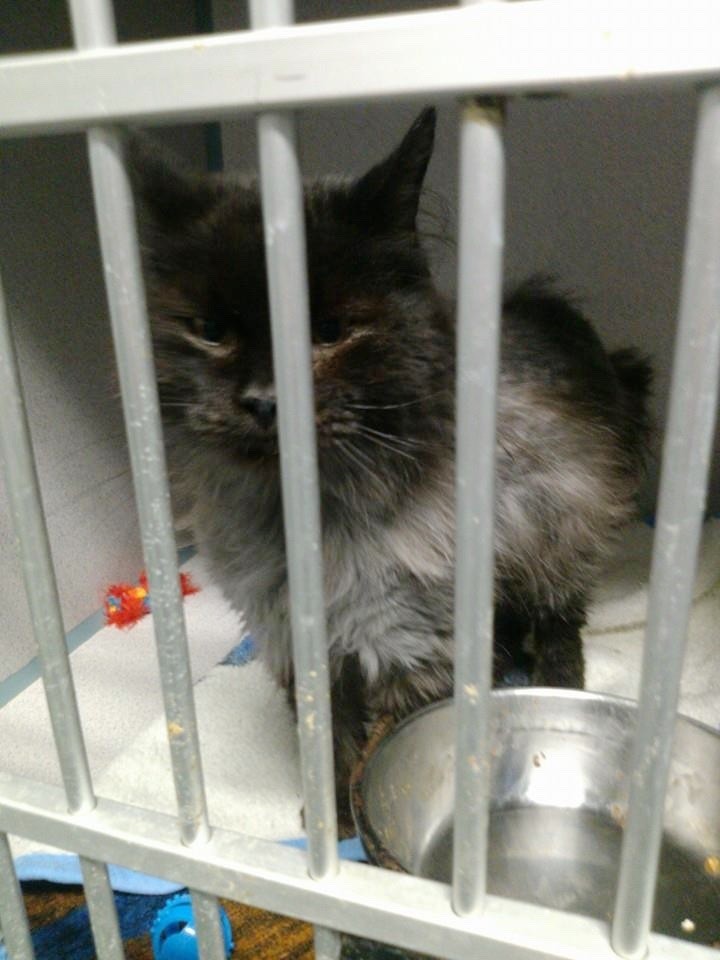 Photo: Lorin Thomas
"When they asked me to help, I jumped at the chance," Elaine Lyford-Nojima, founder of MCA, says to Shareably. "The victim of intentional starvation and cruelty? That's our kind of kitty."
Since Cuddles had already survived so much, Elaine decided he needed a stronger name, especially since the road to recovery wouldn't be easy. She changed his name to Jameson — after a four-year-old boy whose family had adopted a cat from MCA.
Once under MCA's care, Jameson was taken to a veterinary clinic for a thorough examination. His liver, kidney, and thyroid looked to be in good shape, but because of the horrible condition of his mouth, all but two teeth had to be extracted. Jameson pulled through the procedure and was placed on a strict regimen of antibiotics and pain medication. After the veterinarian discharged him, Jameson went to Elaine's home to recover.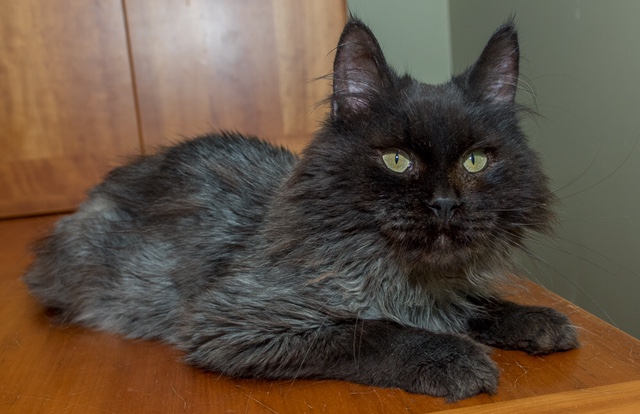 Source: Lory Hawley
When couple Jeannette and Scott, who were looking for a senior cat, heard of Jameson's story, they knew he was the cat for them.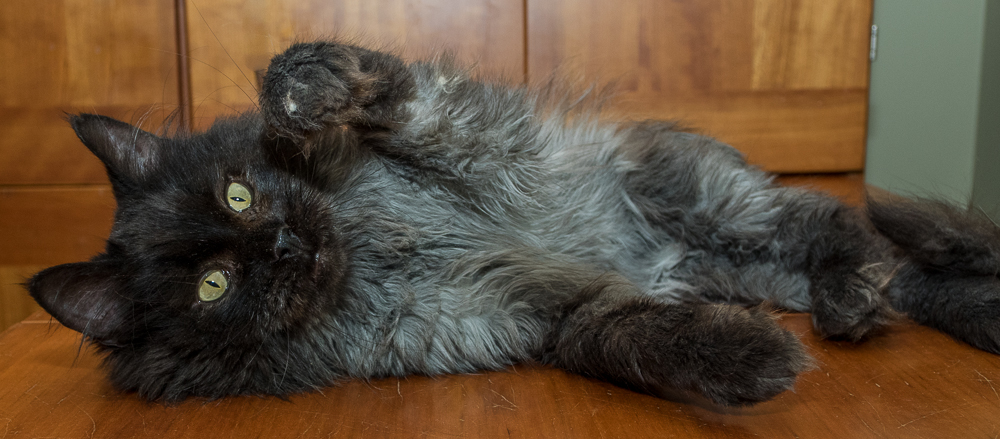 Source: Lory Hawley
A month later he was cleared to go home! He was so happy to finally have a family and kitty siblings to call his own!
He has gained healthy weight and his glorious coat has come back fully!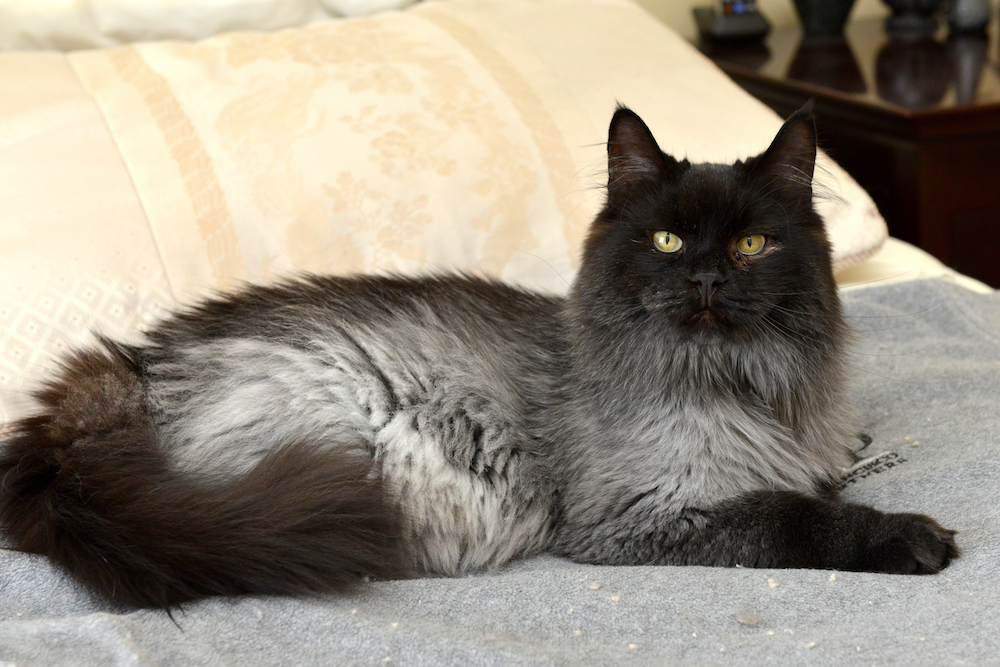 Source: Josh Norem, the Furrtographer
"He's about eleven pounds now," Jeanette says to Shareably. "He has such a cute belly. Don't tell our vet!"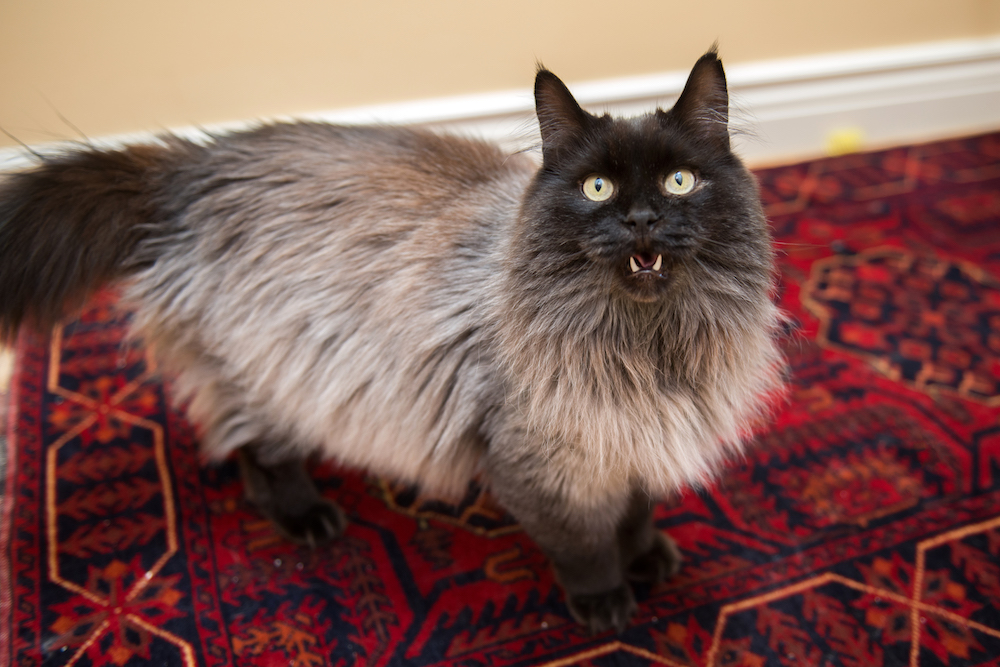 Source: Josh Norem, the Furrtographer
Jameson, even though he's a getting up there in years, still acts like a playful kitten. He's just so happy!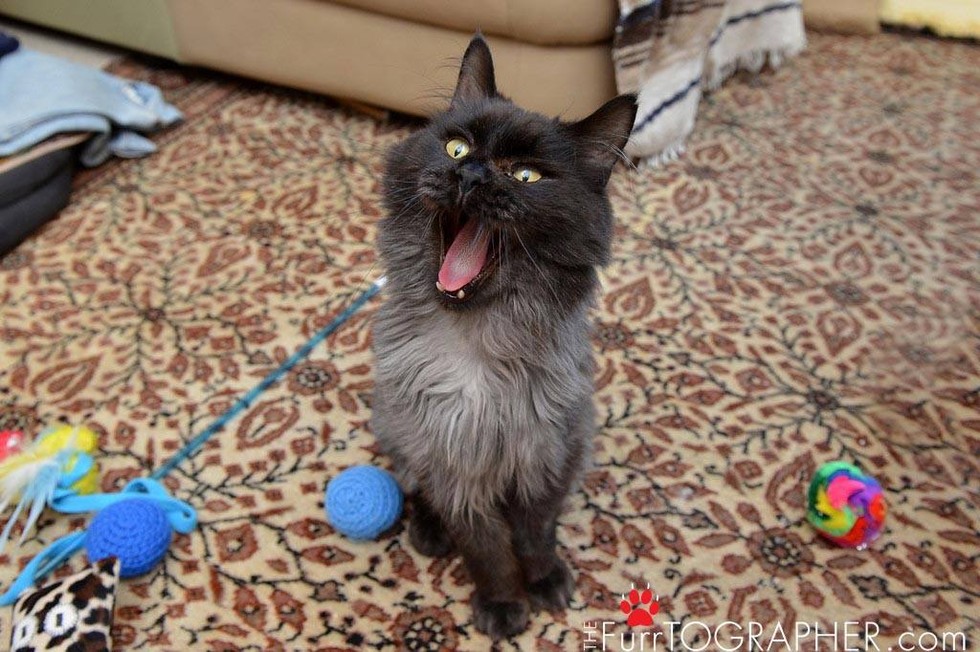 Source: Josh Norem, the Furrtographer
When describing Jameson, Elaine says, "He is an incredible testimony to the spirit that animals have in spite of incredible cruelty and hardship. He came to us ready to trust and ready to have a new life."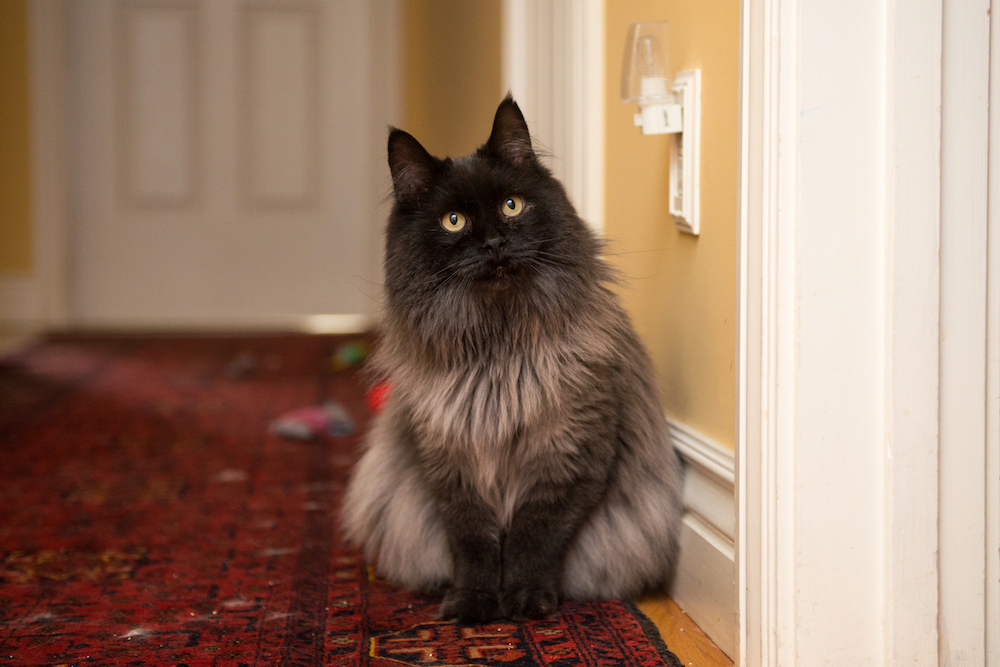 Source: Josh Norem, the Furrtographer
"We're so very grateful to all that MCA has done for their kitties," Jeanette says. "Without MCA, we would not be blessed with Jameson in our lives."
Share this incredible rescue!
Related Story: Senior cat hurt and starving makes crazy transformation after year with new family
via Shareably
LIKE US!
Comments
comments powered by

Disqus
LIKE US ON FACEBOOK!