Abused kitten who's ears were burned off still loves everyone she meets (Gallery)
Abuse survivor Duckie purred her way into all of our hearts in 2016. Ears burned off at the hands of a monster, Duckie remained affectionate and trusting of all the people she met at the Baltimore Animal Rescue and Care Shelter (BARCS). She is the epitome of forgiveness and resilience.
Meet Duckie!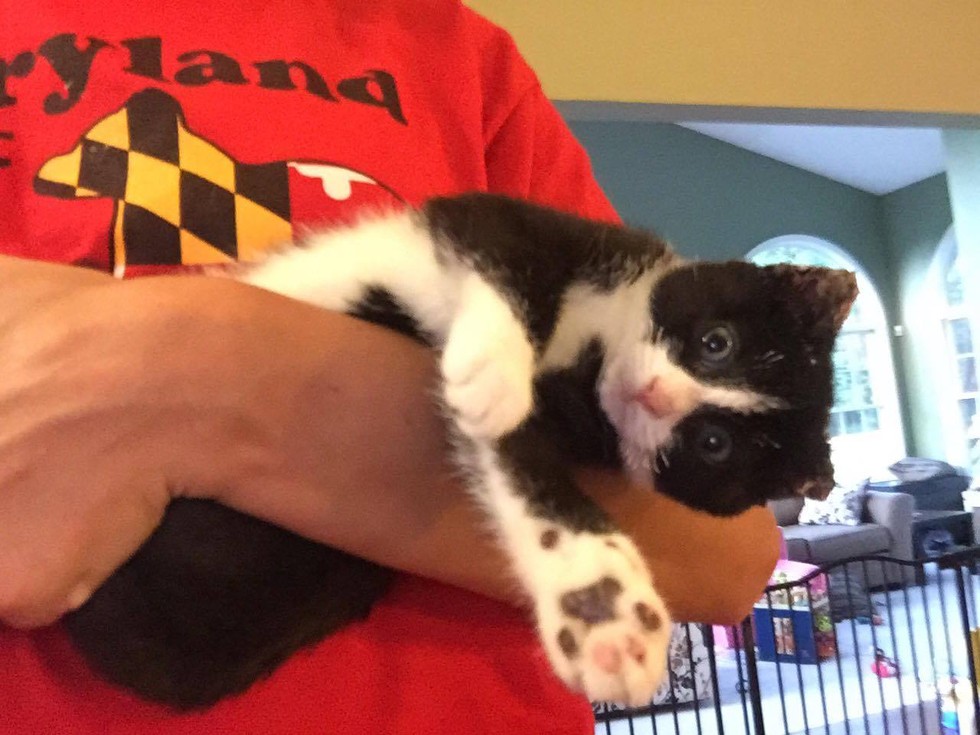 Credit: Lisa Morabito
Duckie was found nearly dead on a Baltimore, Maryland, window sill in late August. The month-old kitten's ears had been burned off, the pads on her feet were seared. The cause of her burns lead veterinarians at BARCS to believe she was a victim of horrific abuse.
Duckie, after getting veterinary care, went home with Lisa Morabito, BARCS' director of operations, to heal until she'd be ready for adoption.
There, she's gotten to see a much better side of humanity.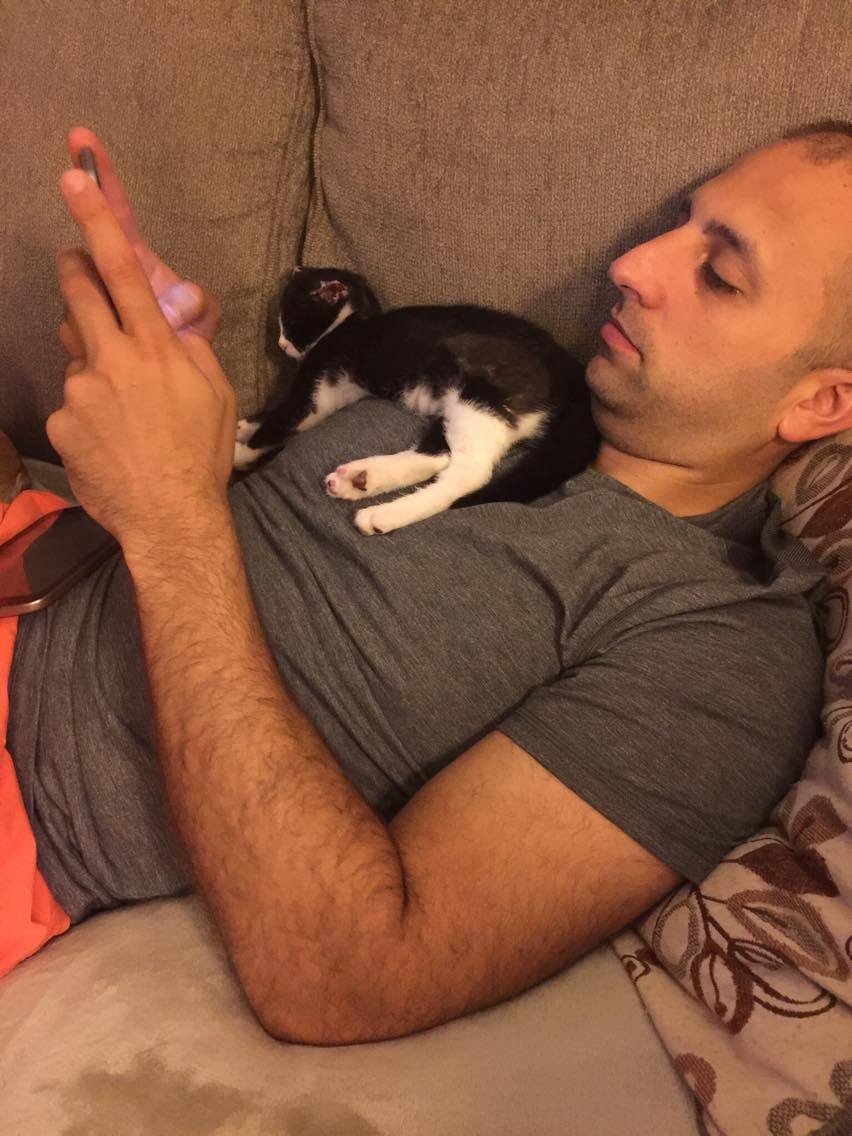 Credit: Lisa Morabito
"She loves to be held like a baby and have her belly scratched," Morabito tells The Dodo.
"Which is good because that's the biggest area not burned so she can be scratched without any pain."
Duckie has already let go of her fear and started to trust and love her caregivers.
She's become best friends with Morabito's 14-month-old daughter, Ava.
"They follow each other around the house, share toys and nap together. It's ridiculously cute," Morabito says.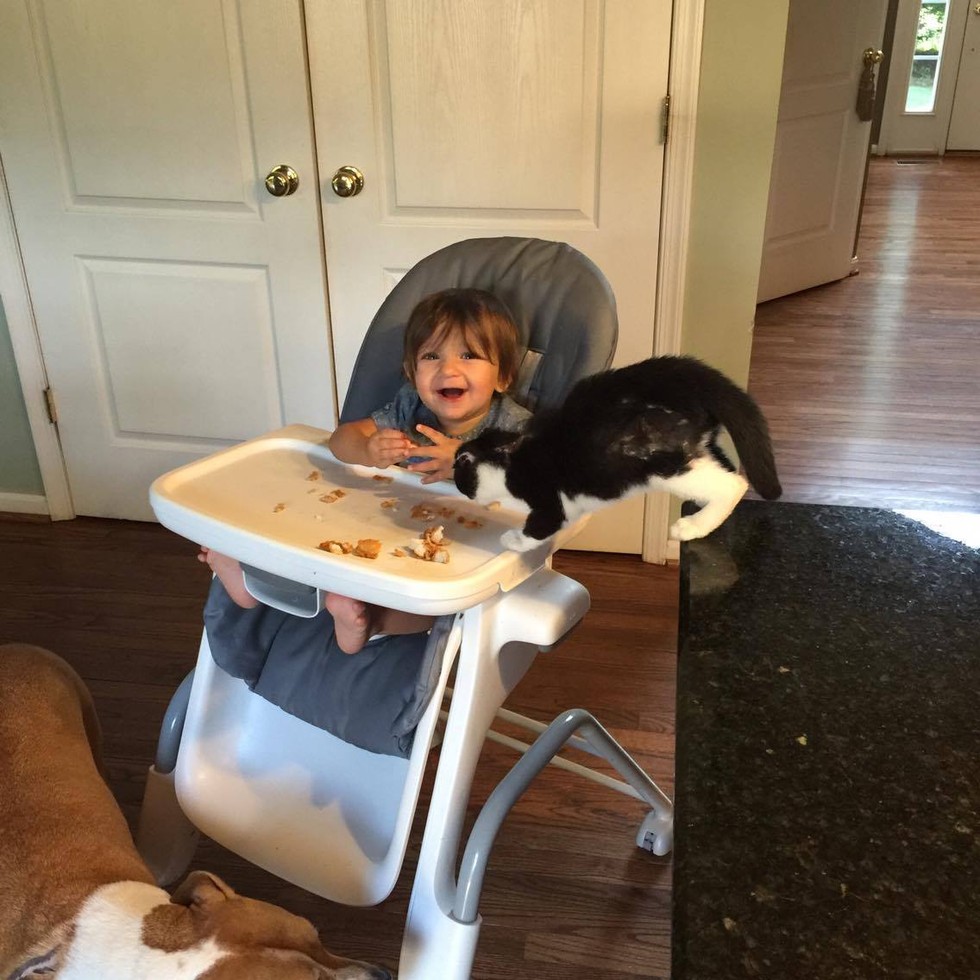 Credit: Lisa Morabito
She's always looking to snuggle.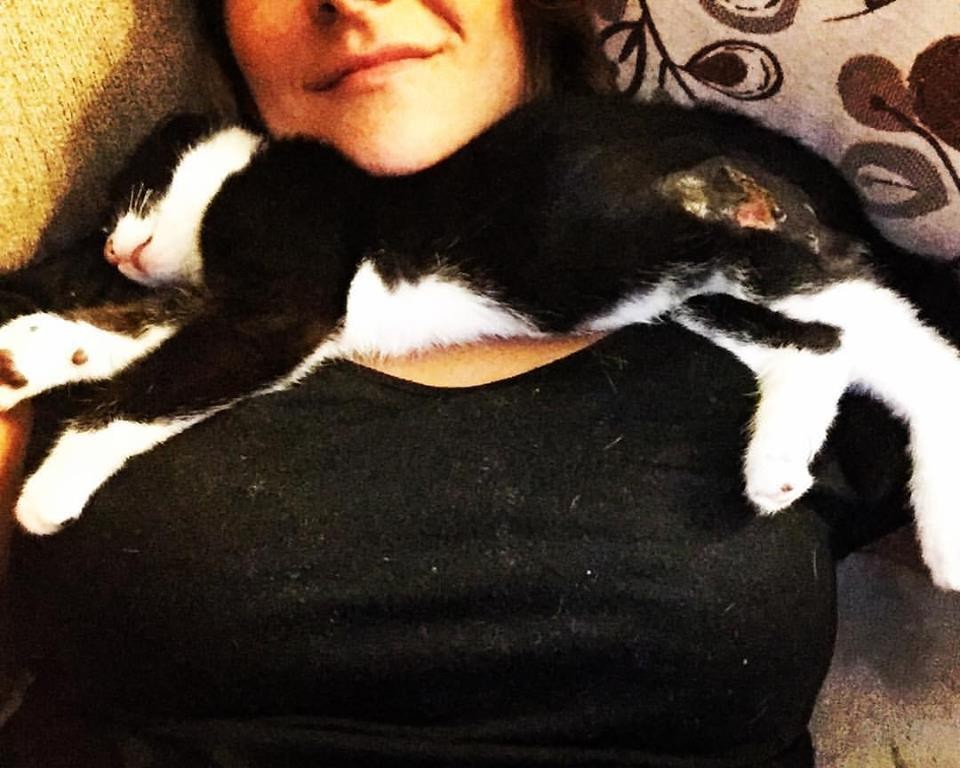 Credit: Lisa Morabito
Duckie's ears will never grow back, but her paws have completely healed. She has since been adopted into a loving home, where she has a bull dog sister that is very protective of her.
Here she is with her new forever mom!
"She's a wonderful example of how resilient animals can be," says Morabito. "Duckie has no fear of people, she runs right up to new people and purrs so loudly."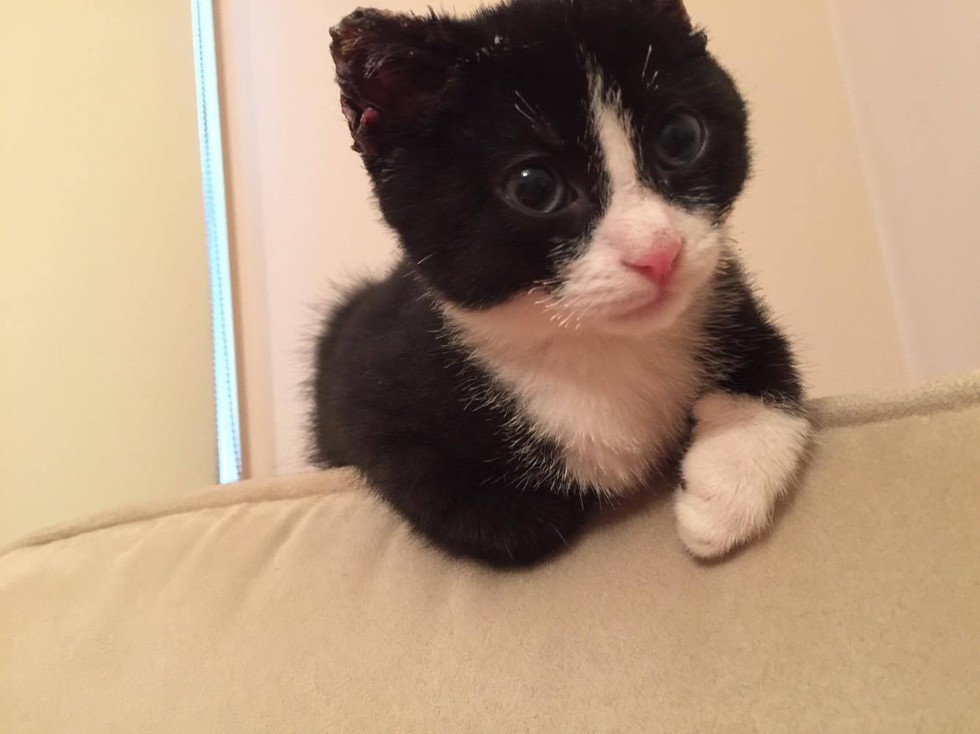 Credit: Lisa Morabito
Duckie is now in a loving home with a family that loves her.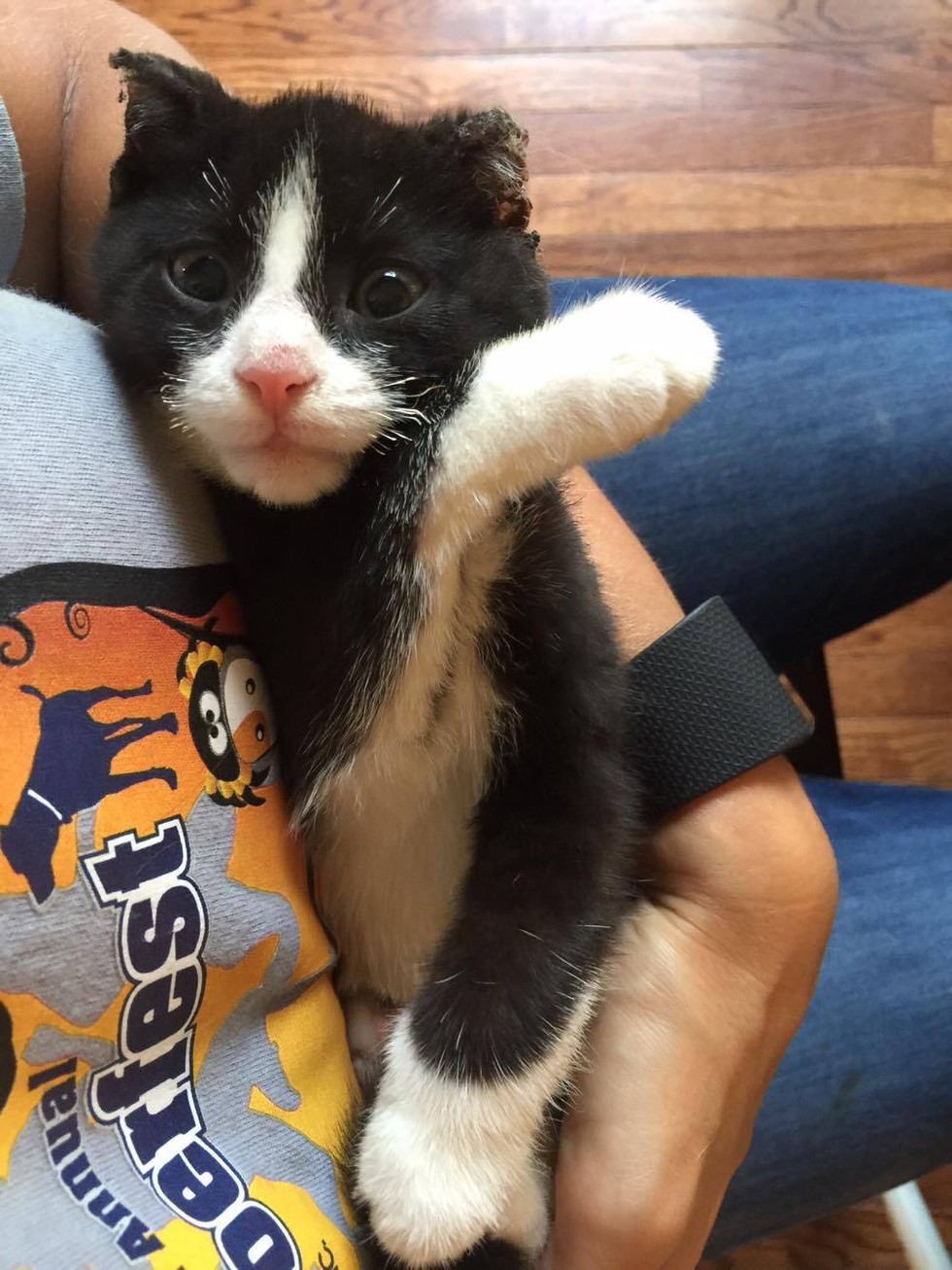 Credit: Lisa Morabito
Share this amazing rescue!
Related Stories:
Abused and neglected blind cat finally finds the love she deserves (Gallery)
Abused cat gets rescued and learns to love and trust again
via The Dodo
LIKE US!
Comments
comments powered by

Disqus
LIKE US ON FACEBOOK!