Against all odds, paralyzed cat walks again
Against all odds, a cat suffering from a rare spinal cord infection is back on all fours. Just three months ago, Gray was paralyzed from the waist down.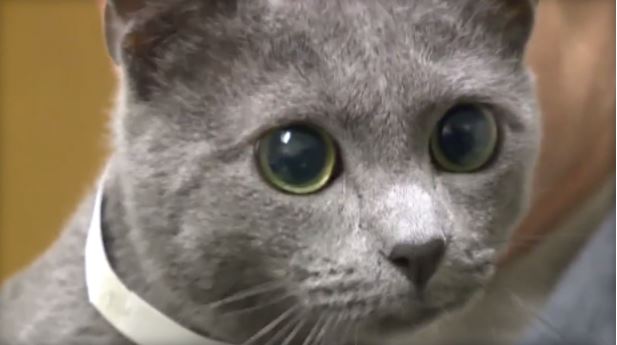 His owner Jack Hill was living in Hawaii when he found him. Hill noticed Gray was having difficulty with his back legs, and within days, he had lost his ability to walk altogether.
Hill made a commitment to Gray and flew him to the world-renowned UC Davis Veterinary Hospital in California.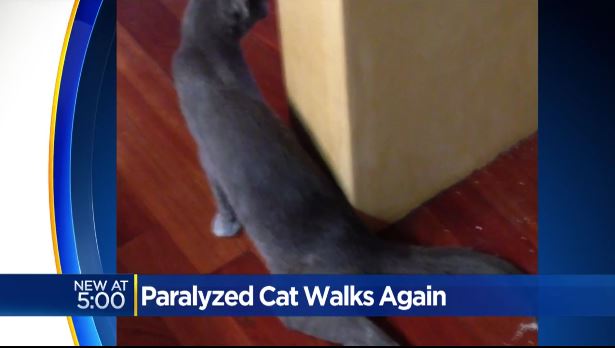 Gray was diagnosed with an infection of his spinal cord and surrounding vertebrae. Pressure on the spinal cord in the area infection made it impossible for him to move or feel pain in his hind legs.
His doctors were concerned he'd never walk again, but Hill was committed to doing whatever was necessary to help Gray.
Doctors removed part of the vertebrae to get rid of any infected material and take pressure off of Gray's spinal cord. After the surgery, Gray was still in good spirits, but not walking.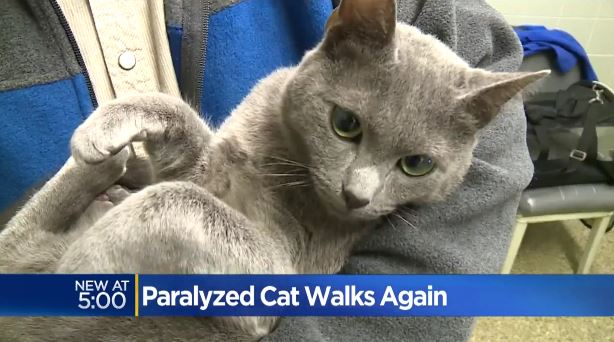 Then a miracle happened. He began to move his legs, and five weeks after the surgery he was up and walking again!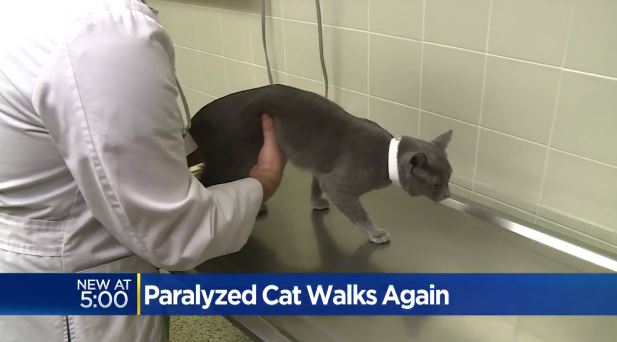 "He's a bullet, that's the best way to describe him," Hill said. "He chases my older cat around. If you didn't know he has a limitation, you would not know there was a problem."
Cats may have nine lives, and because of Hill and UC Davis vets, Gray will be able to walk in all of them.
Watch the video below!
Share this story!
Related Stories:
AMAZING paralyzed cat is nursing sick animals through their pain and even saving their lives! (Gallery)
Kind man rescues kitten from road and helps him walk again
via CBS News
LIKE US!
Comments
comments powered by

Disqus
LIKE US ON FACEBOOK!