7 awesome things your cat wants on Amazon
Here's 7 of the most innovative new cat inventions that you can currently buy on Amazon.
Pretty sweet!
1. ScoopFree Self Cleaning Litter Box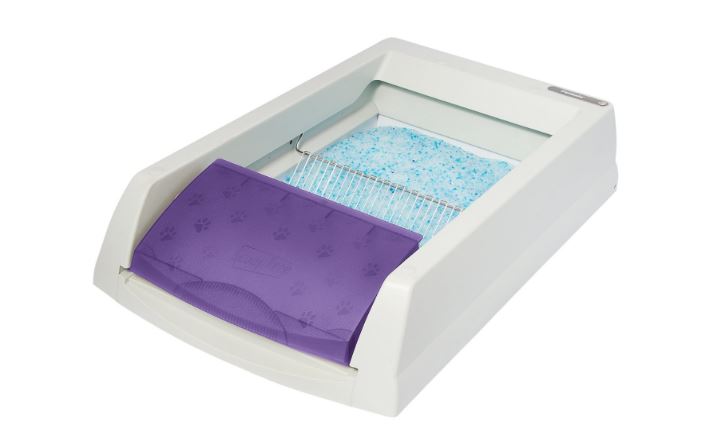 Self-cleans for weeks with no scooping, cleaning, or refilling
Crystal litter absorbs urine and dehydrates waste to instantly remove odors
Covered trap locks away solid waste and odor so you never touch or see smelly waste
Uses a completely disposable leak-proof tray with lid for quick, hygienic cleanup
Pairs great with with the ScoopFree Anti-Tracking Litter Mat
You can order one here
.
2. One Fast Cat Exercise Wheel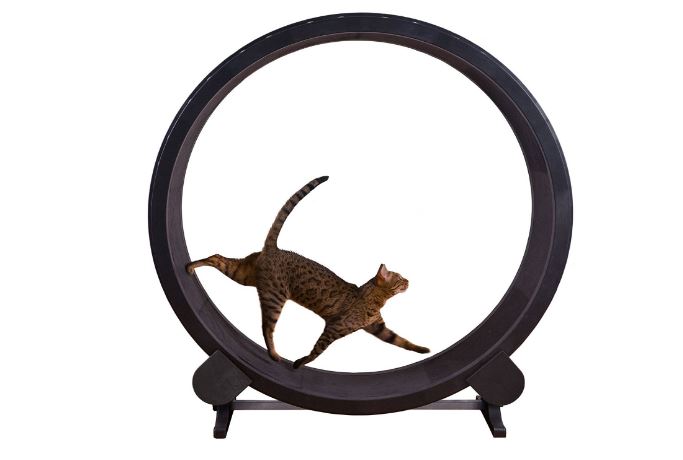 One size fits most—48" diameter ensures no spinal curvature, with a 10" wide running track for feline footing. Wheel can support cats of up to 25 lbs.
Easy assembly and open design allows cats to enter from either side; roller blade wheel covers included free of charge with all orders
Made of 100% recycled plastics; sturdy but lightweight, it can be easily lifted and moved around. Running surface uses EVA foam to cushion the cat's steps and prevent claws from catching. Wheel can be easily wiped down with wet towel or hosed down for quick cleaning.
You can order one here
.
3. Catit Flower Fountain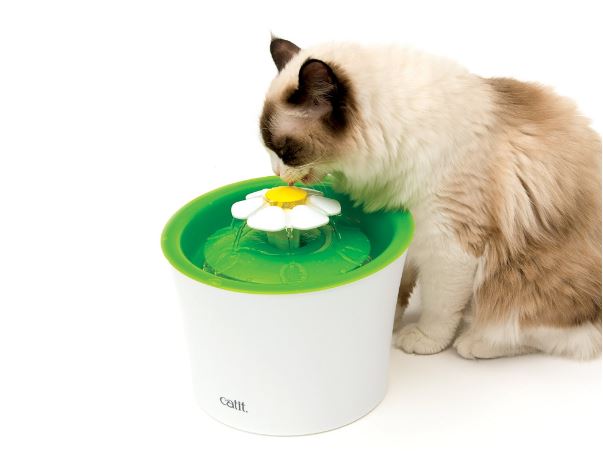 Allows 3 different water flow settings for picky drinkers and offers maximum oxygenation for fresher, better tasting water
3L re-circulating system takes up little floor space
The unique design makes only fresh water available to the cat
Includes a dual-action water softening filter and a small energy-efficient pump
You can order one here
.
4. 5-in-1 Activity Center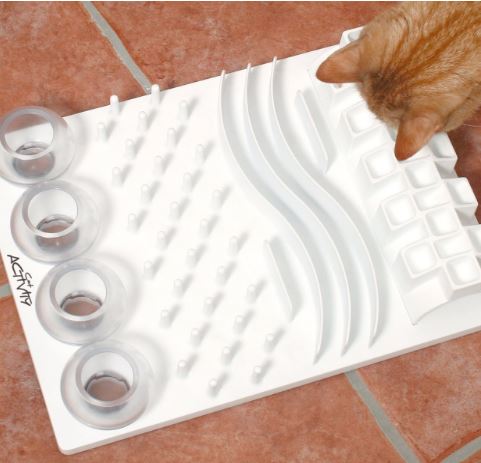 Game 1: globe resembles a fish bowl and requires cats to scoop out treats with their paw
Game 2: peg allows cats to make out treats from a distance and map out a hunting strategy
Game 3: alley is a playful option that allows cats to earn treats while lying down using their paws or claws or toes
Game 4: tongue is for liquid treats since the slits hinder the cat from using its paws
Game 5: tunnel has a mouse hole for hiding toys and treats
You can order one here
.
5. Hangin' Cat Condo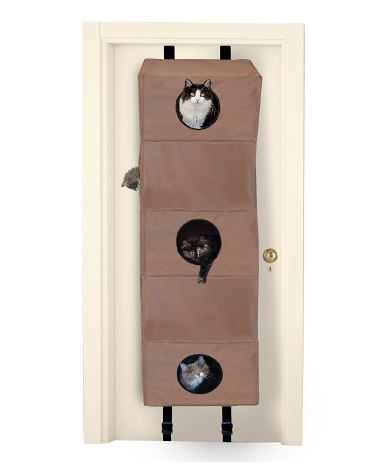 FINALLY A cat "tree" that takes less space
Mounts on virtually any door
SEVEN peep holes for viewing
Complete interior access for all levels
600 Denier waterproof fabric
Folds down for easy removal and storage
You can order one here
.
6. Petcube Play 1080p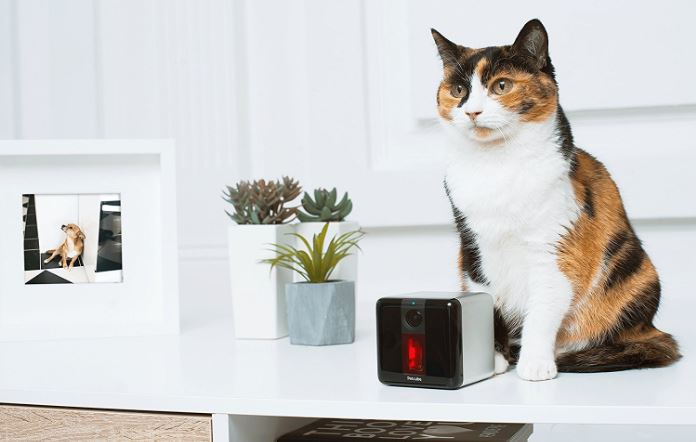 Real-time 1080p HD video with a 138 degree wide-angle view, night vision, and 3x digital zoom. Camera requires stable internet connection at home and on mobile device
Two-way audio to talk to and hear your pet. Sound and motion notification alerts for pet and home security
Built-in laser toy controlled from your phone, or set to autoplay mode to regularly play and exercise your pet
Easy setup via the free Petcube app for iOS and Android. No monthly fees required, and includes a 30-day free trial of Petcube Care cloud video recording service with 10 day history. Share access with friends and family, and capture video and photos clips
You can order one here
.
7. Feline Catalpa Cat Tree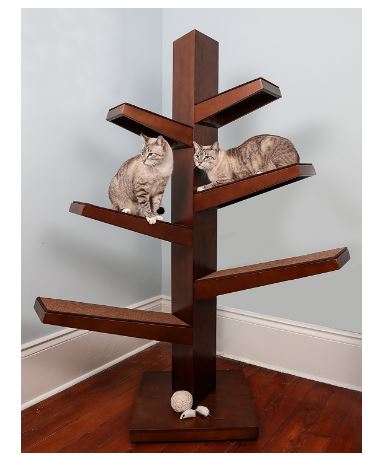 MODERN cat tree, great for multi-cat homes
Nearly 6 feet tall with 8 inch wide platforms
Sisal scratching pad attached on trunk
Weighted base keeps tree stable
You can order one here
.
Check out the video below for more information!
Share with your friends!
Related Story: Man orders a cat tree off Amazon... but there was just one teeny problem
LIKE US!
Comments
comments powered by

Disqus
LIKE US ON FACEBOOK!