Kind man opens up his shop to give stray cats a place to stay during harsh winter
A kind hearted man in Istanbul Turkey has decided to open up his shop to give the stray cats a warm place to stay during the recent deadly winter chill.
Faith in humanity restored.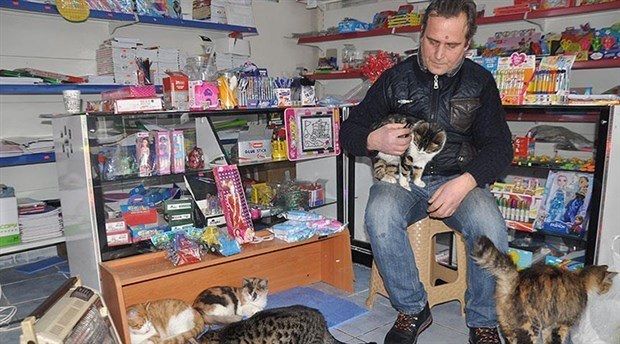 Credit: Selçuk Bayal
Selçuk Bayal, who runs the small stationery store and cafe in Istanbul, often donates his time to help homeless animals living nearby. But with the current cold snap, he decided to go even further — by transforming his business into a temporary refuge for nearly a dozen stray cats.
"We are human, and these creatures are entrusted to us by God," Bayal tells The Dodo. "We are responsible for looking after them."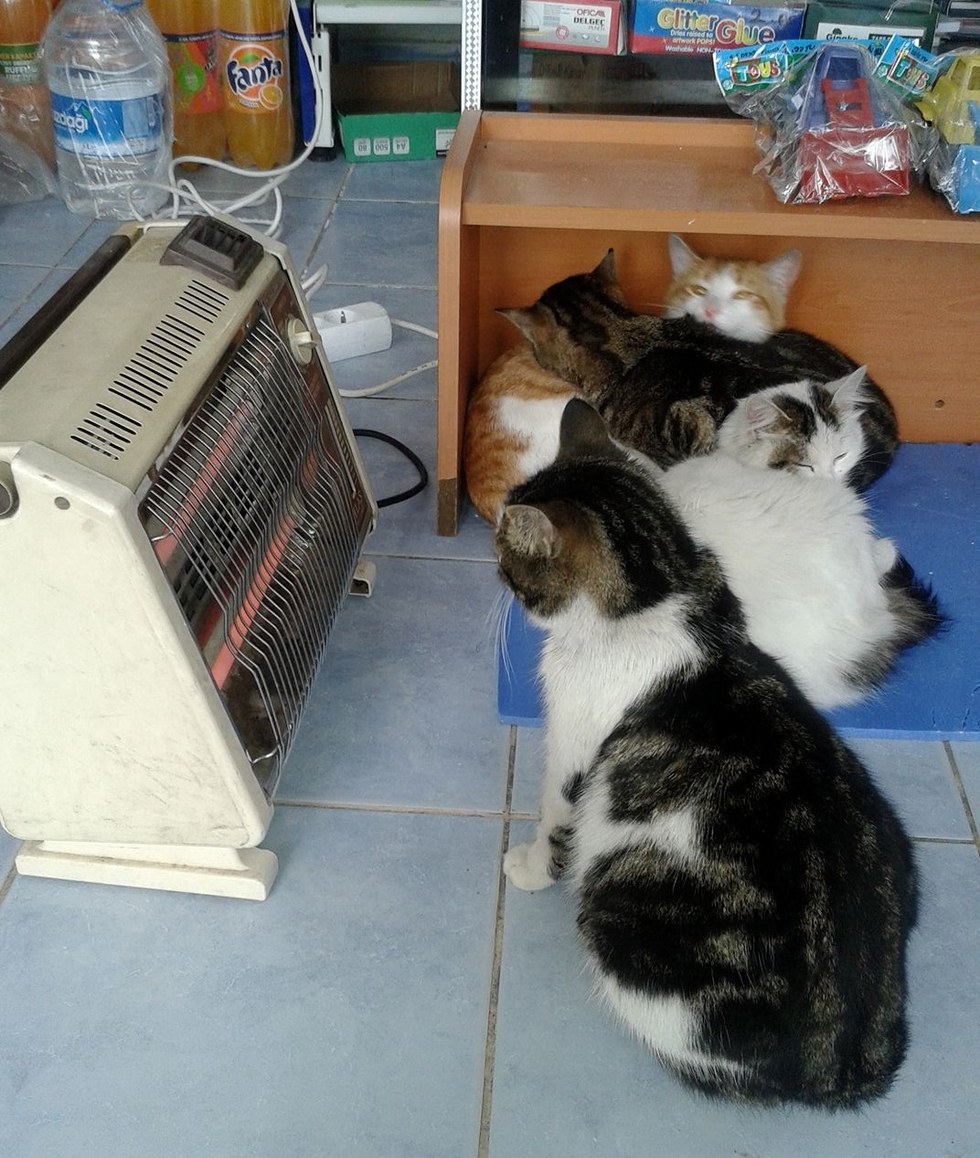 Credit: Selçuk Bayal
Bayal has mostly received praise for his act of kindness, but sadly there are some shoppers who weren't so pleased.
So Bayal put up this sign, and would rather sacrifice profit then put those cats in need back on the streets.
It says "Those who are bothered by cats, do not shop here!"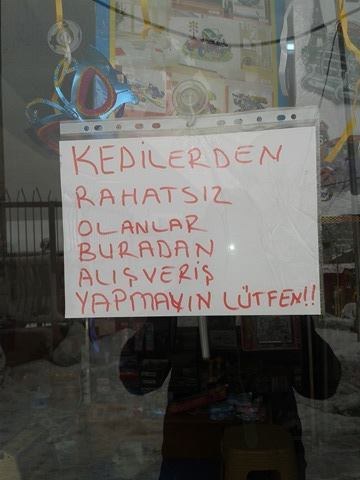 Credit: Selçuk Bayal
Bayal knows what he's doing is right, and helping animals in needs is it's own reward.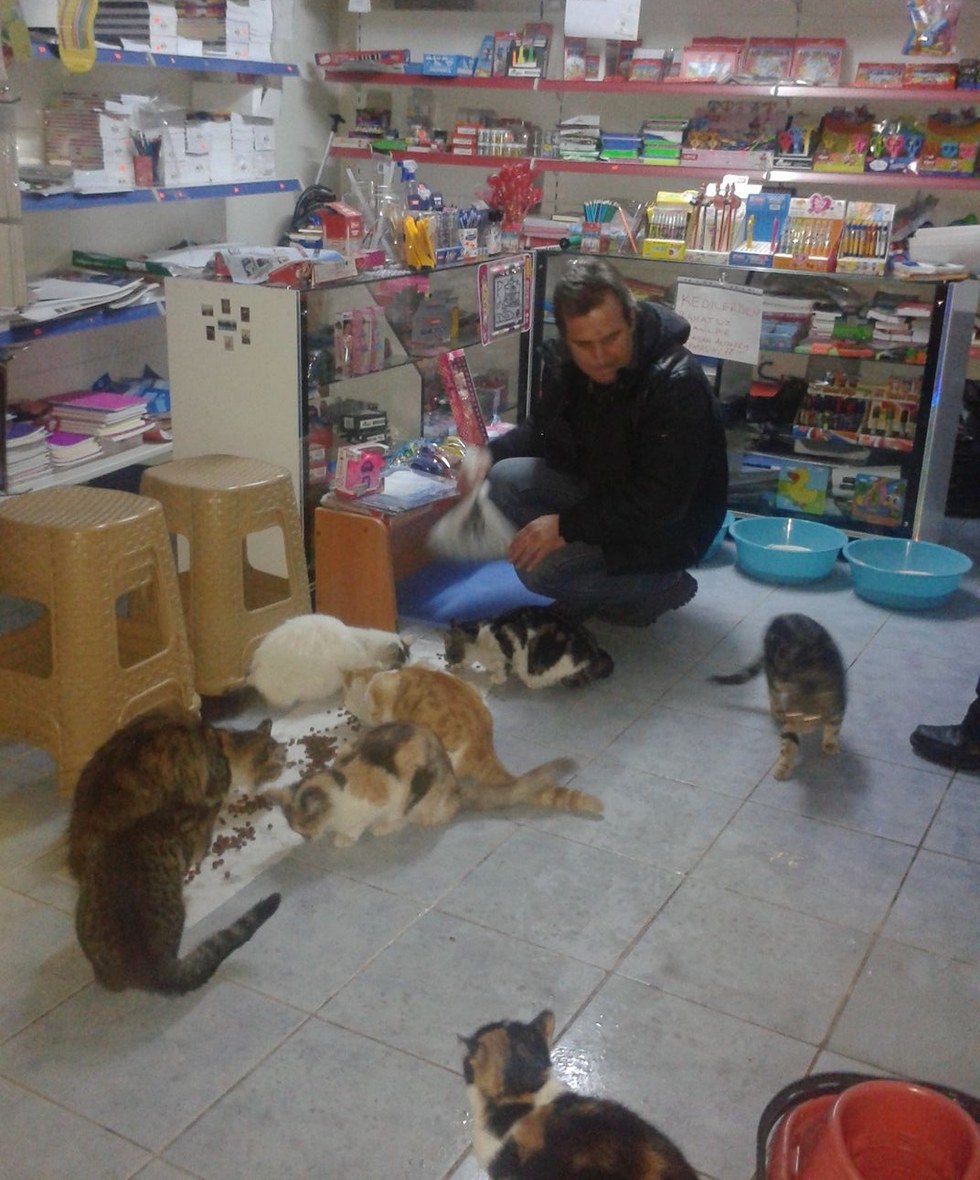 Credit: Selçuk Bayal
"They are grateful for any kind of help. The cats' glances tell us that they are thankful," says Bayal. "Our doors are open to all living creatures — hungry cats, dogs, and even people. It does not matter."
Share this warm act of kindness!
Related Story: This Mosque has become a much needed home for stray cats this winter
via The Dodo
LIKE US!
Comments
comments powered by

Disqus
LIKE US ON FACEBOOK!