Neglected cat gets 5 lbs of fur cut off... look at him now! (Gallery)
Sinbad the 9-year-old Persian was rescued from the basement of a home in Illinois, where he'd been discovered in an extreme state of neglect. Sinbad's owner, an elderly man, had been unable to provide proper care for him for quite some time — evidenced by Sinbad's shocking coat of matted fur.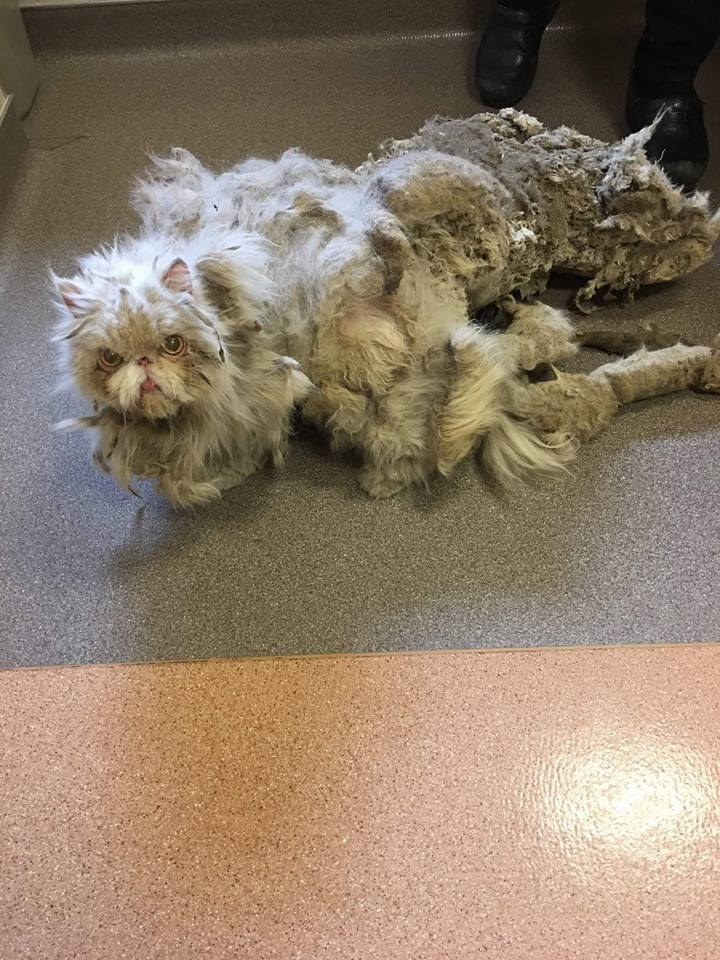 Elliott Serrano
Sinbad's owner agreed to surrender him to the Anti-Cruelty Society in Chicago where, with trimmers in hand, staffers carefully set about freeing the cat from the thick, dirty carpet of hair that encased him.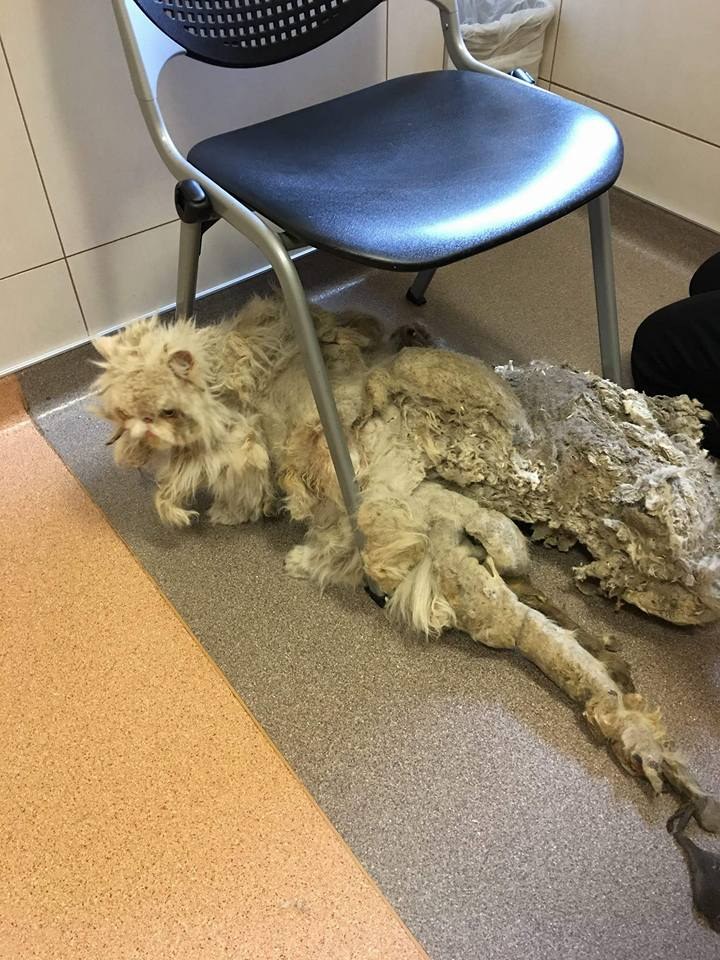 Elliott Serrano
There's a cat under there!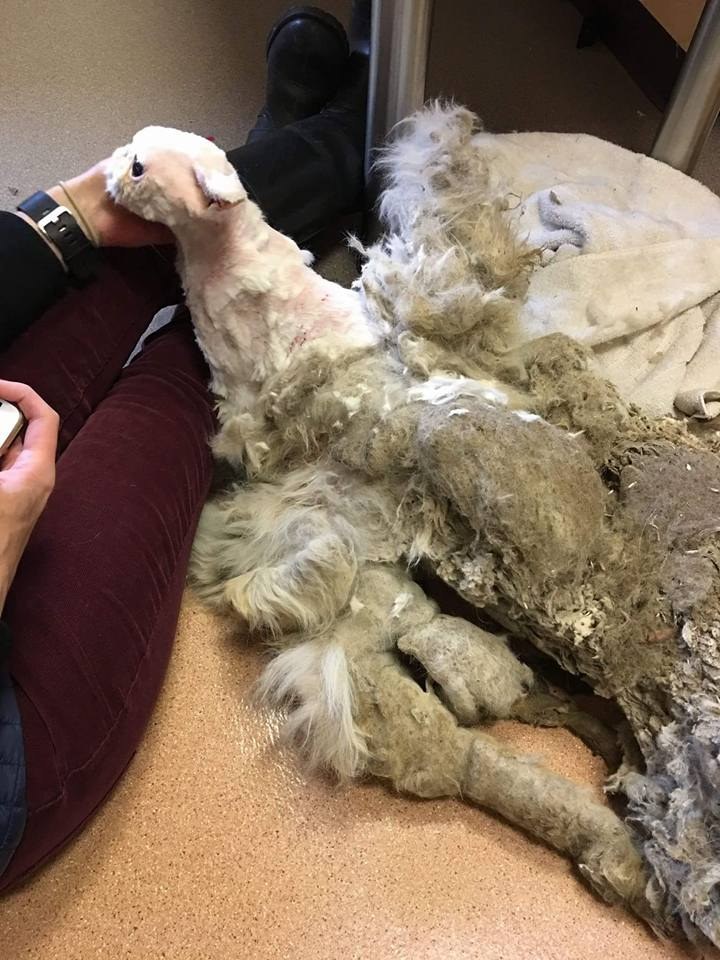 Elliott Serrano
"It took two sittings. The first took several hours and the second sitting took about 2 hours," Anti-Cruelty Society public relations manager Colette Bradley told The Dodo.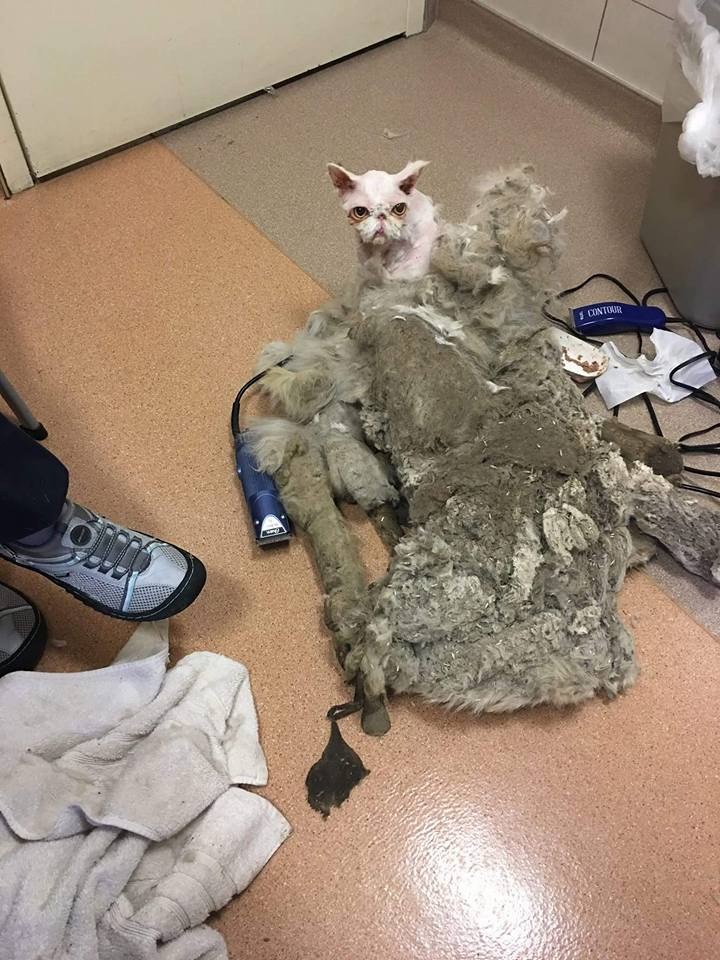 Elliott Serrano
Sinbad, for the first time in a long time, could feel the warmth of human affection.
"He got tired after a while, but throughout the whole process came up to the people in the room looking for pets," Bradley said.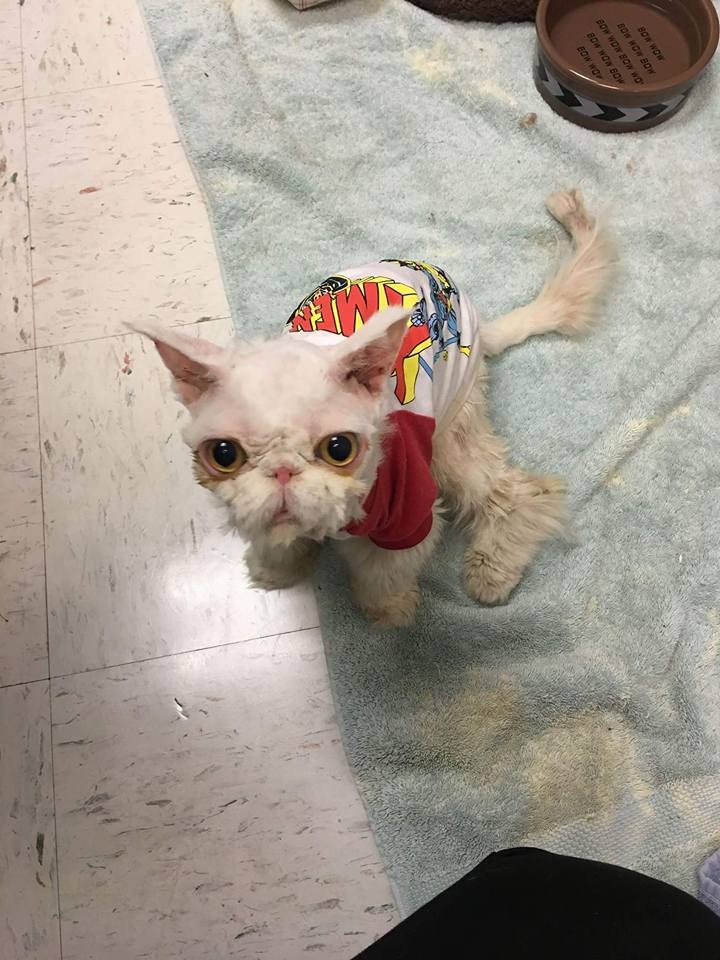 Elliott Serrano
After the whole ordeal, poor Sinbad lost over 5lbs of fur!
"He was a bit unsteady on his feet at first," said Bradley. "He had very limited mobility prior to the hair being removed, so he had to relearn to walk on his back legs. He was very sensitive to touch but still sought out attention from people."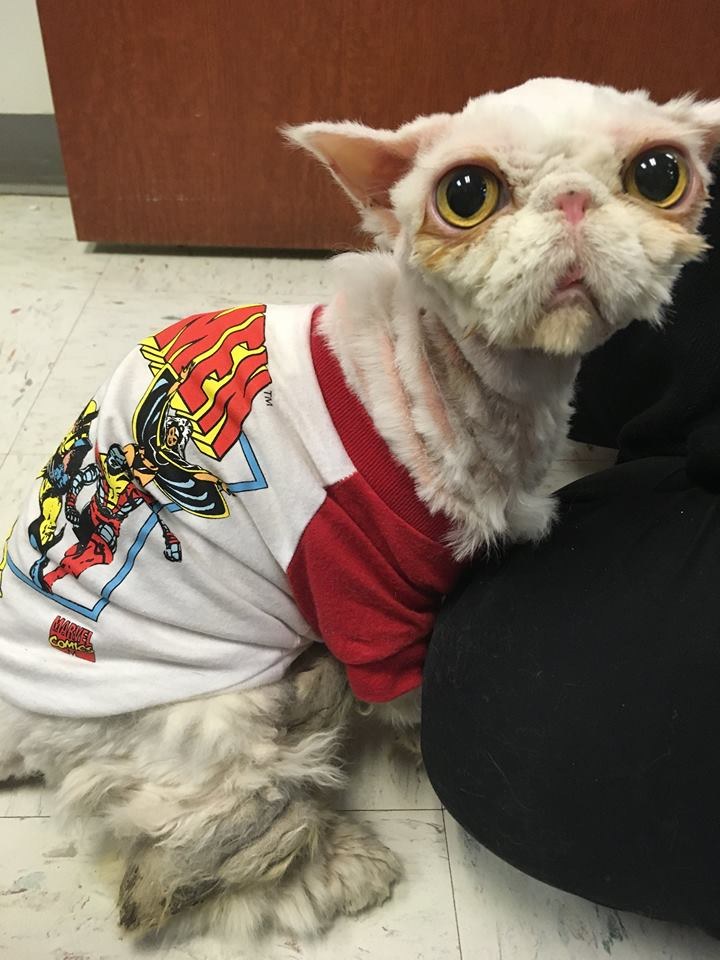 Elliott Serrano
Sinbad was then placed in the home of Elliott Serrano, a caring foster parent. But Elliott failed as a foster parent, because he fell in love! He then decided to adopt Sinbad for good!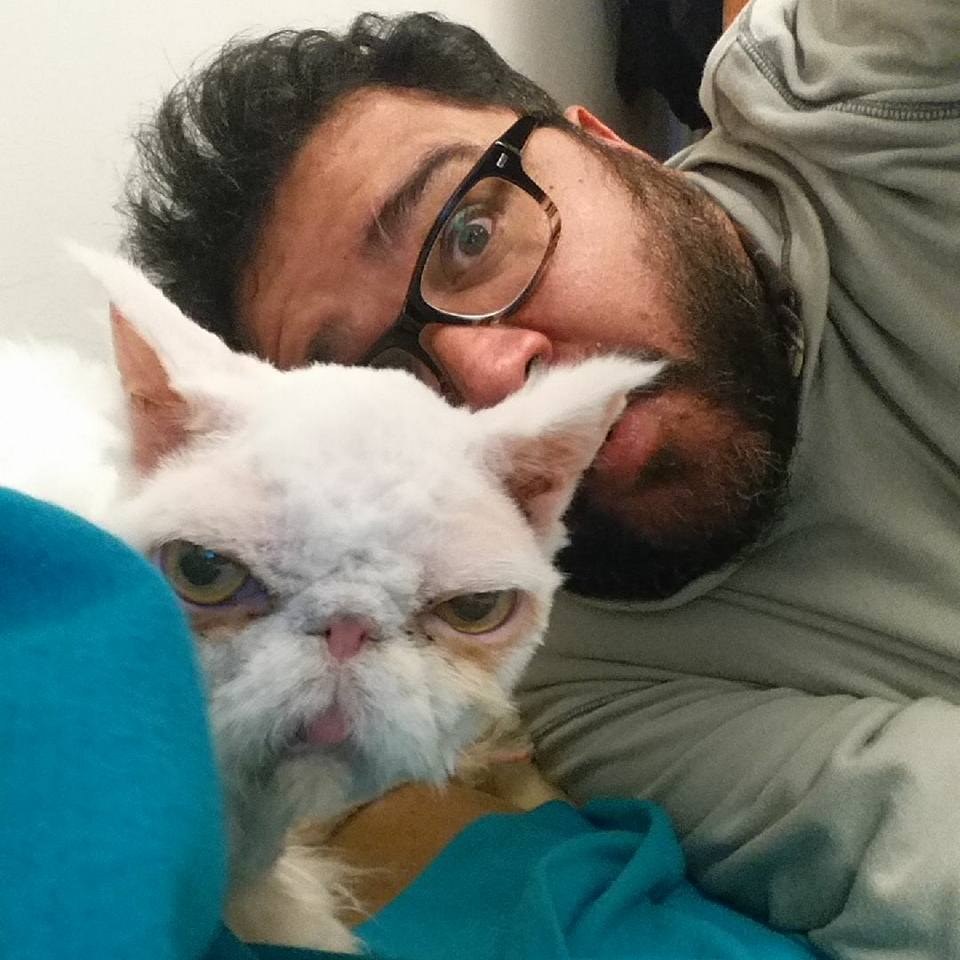 Elliott Serrano
A few weeks later, Sinbad looks like a totally different cat.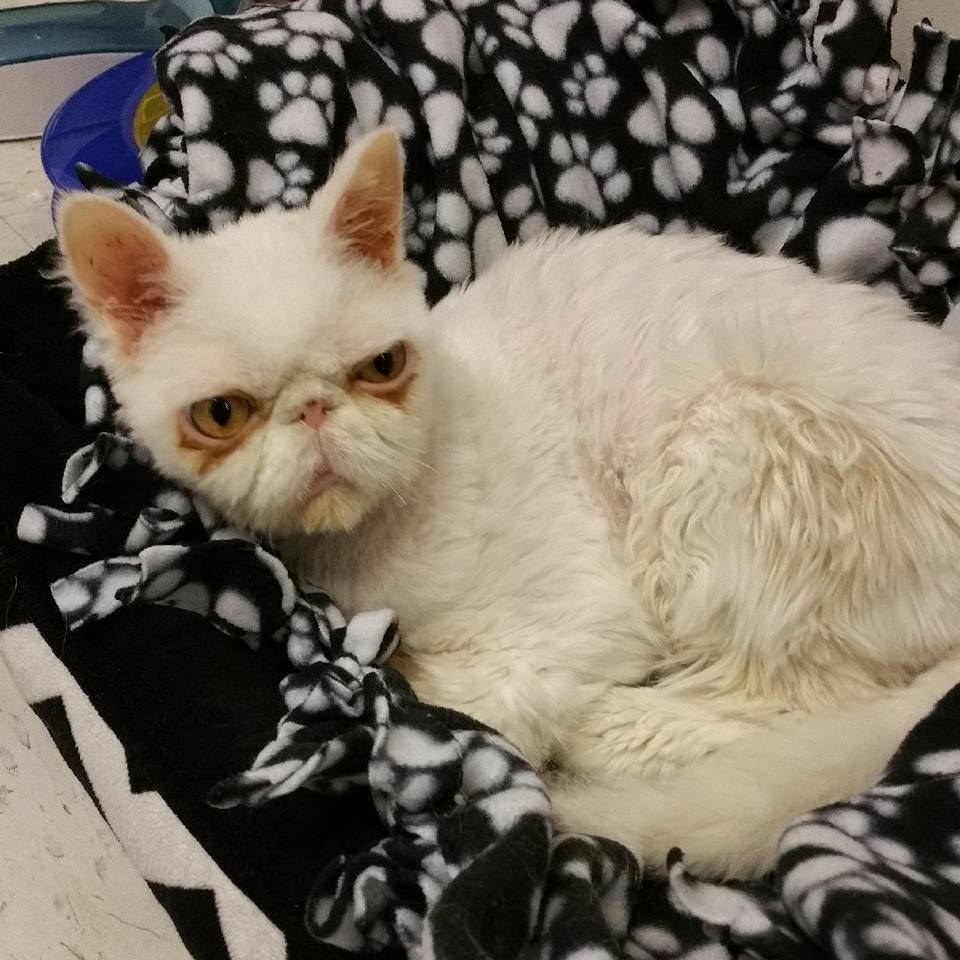 Elliott Serrano
"He's doing very well!" Serrano told The Dodo. "His personality really has blossomed! At first he was very quiet and reserved. Now he runs around the house, chases his toys, and asks for affection more readily."
That adorable grumpy face is actually incredibly happy.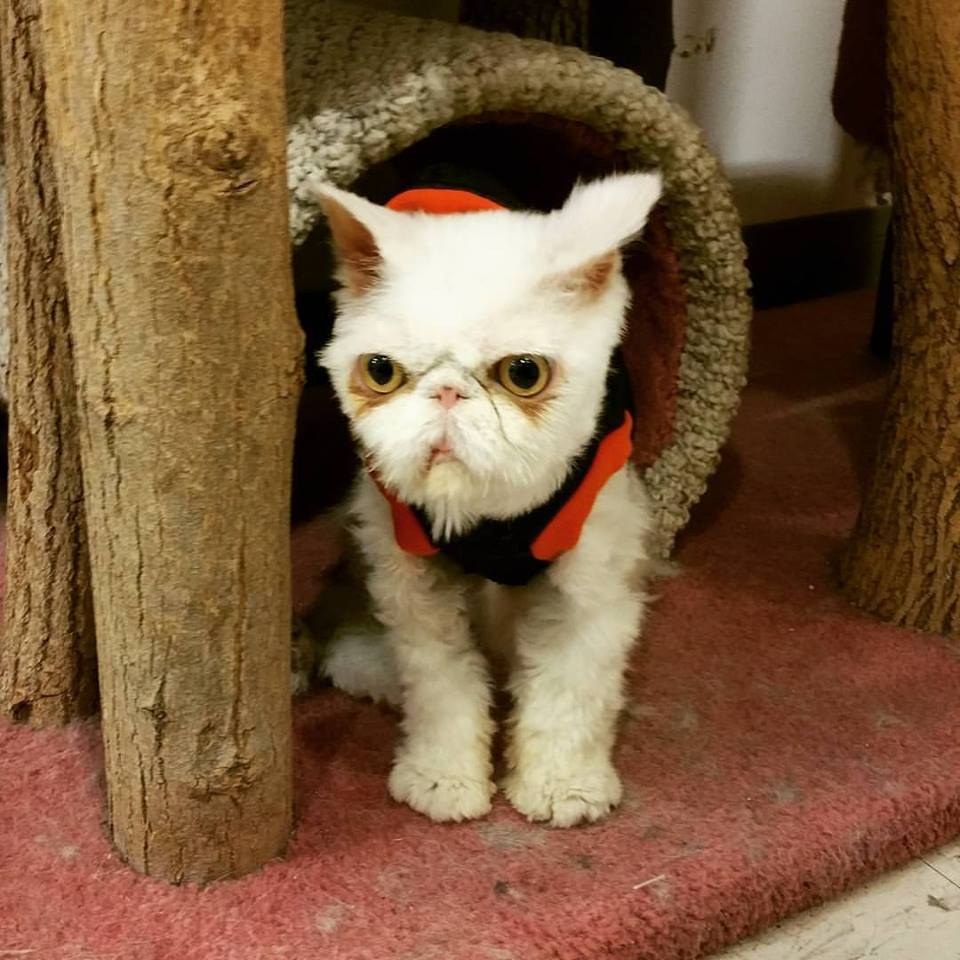 Elliott Serrano
"He loves his new home!" said Bradley.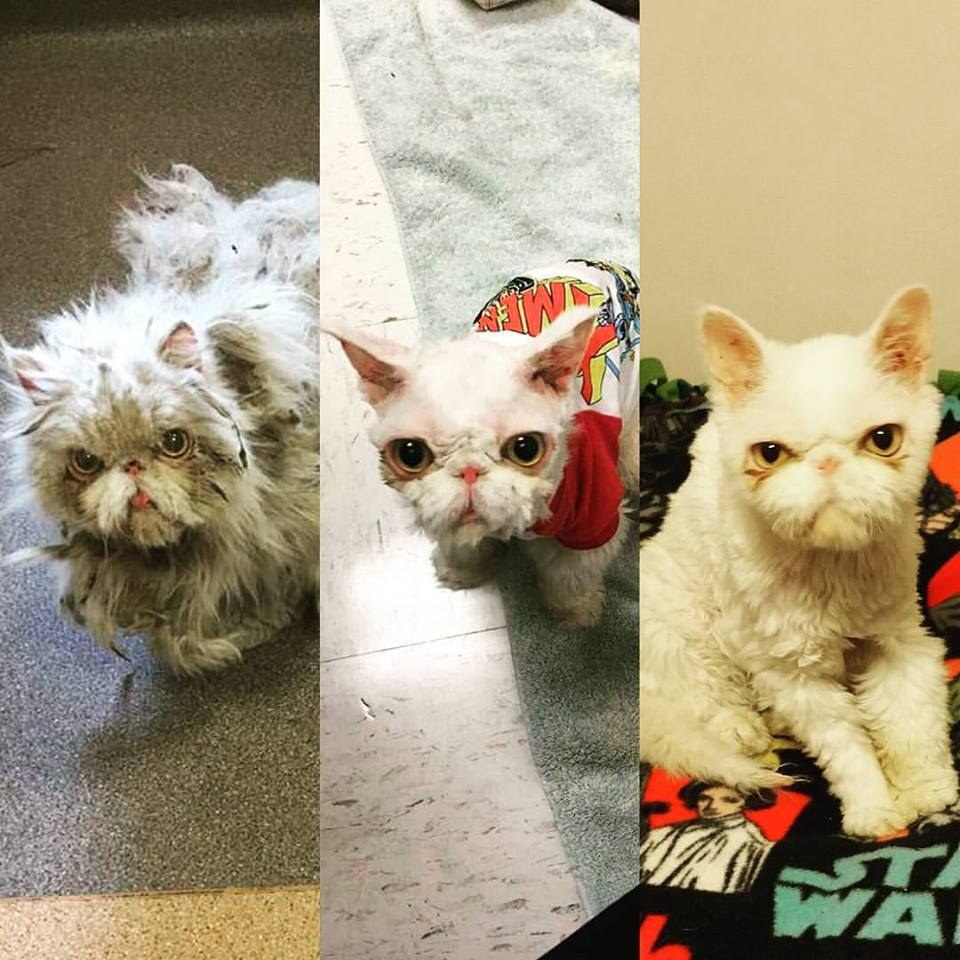 Elliott Serrano
Share the cute!
Related Story: Calico cat with "dreadlocks" arrives at shelter with worse case of matted fur they've ever seen (Gallery)
via The Dodo
LIKE US!
Comments
comments powered by

Disqus
LIKE US ON FACEBOOK!