Check out this adorable fur family of 12 fluffy Persians! (Gallery)
The Japan-based caretaker of 12 fluffy kitties is one seriously proud cat mom.
"I'm happy, so it doesn't really matter what other people think about me having this many cats"- the woman told Catster.
"It started when we met our first cat, Yuki… We took her home after rescuing her in the middle of the road where we found her dirty and freezing."
Then she adopted another... and another... and 12 cats later... here we are.
Check out her adorable family below!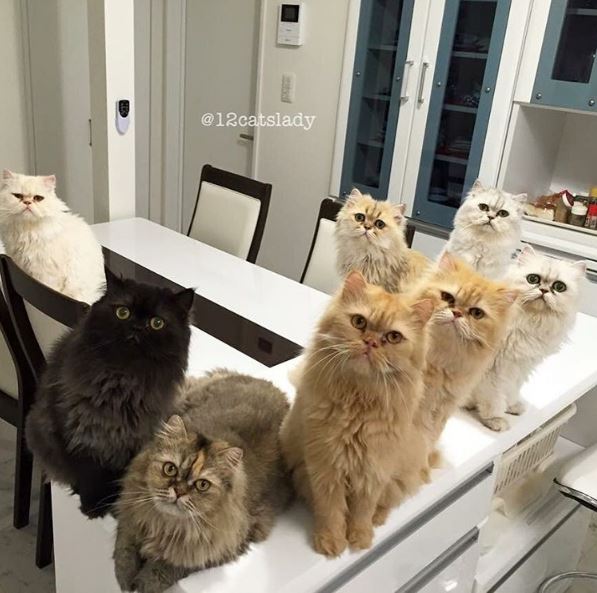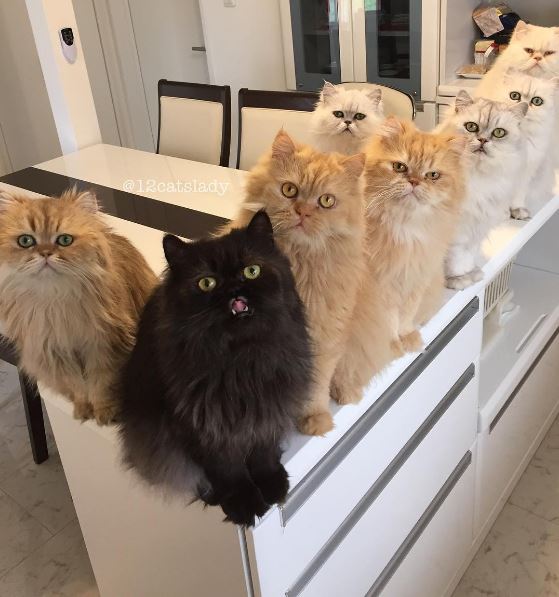 Their names are Yuki, Shou, Momo,Yuri, Ai, Bruce, Blackie, Kaya, Karu, James, Tiger, Goodie!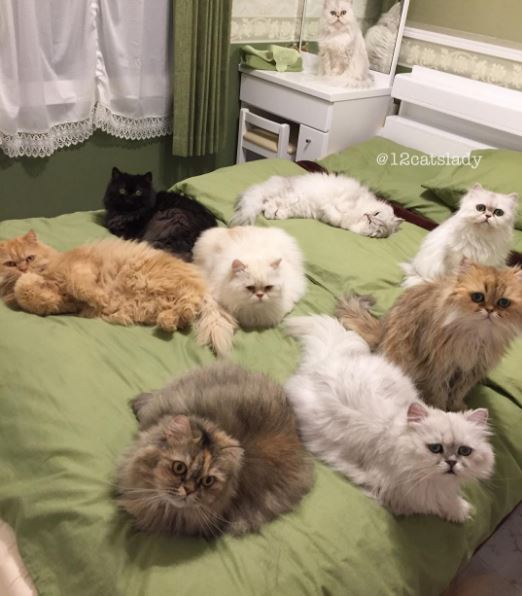 Feeding time!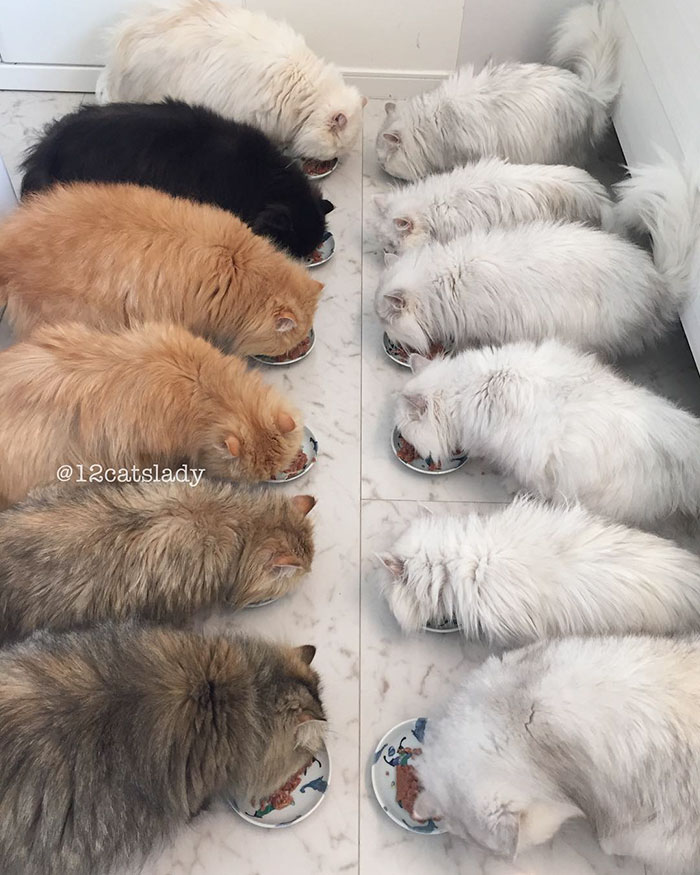 Imagine seeing all of these fur faces every day!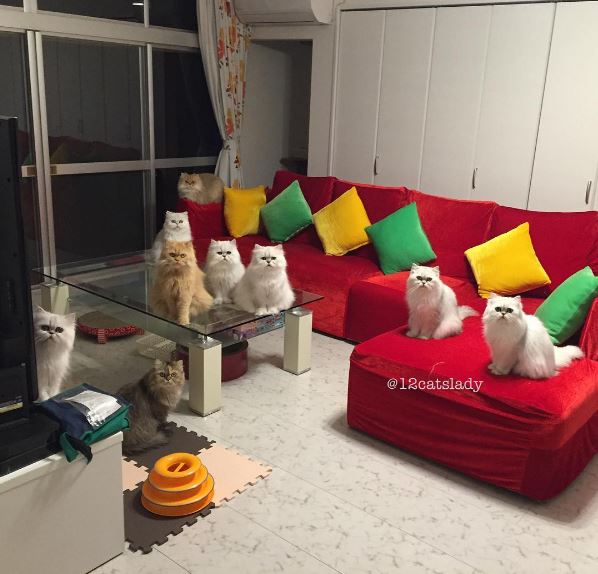 She can't help to spook them somtimes...
They all love to get some outdoor time too!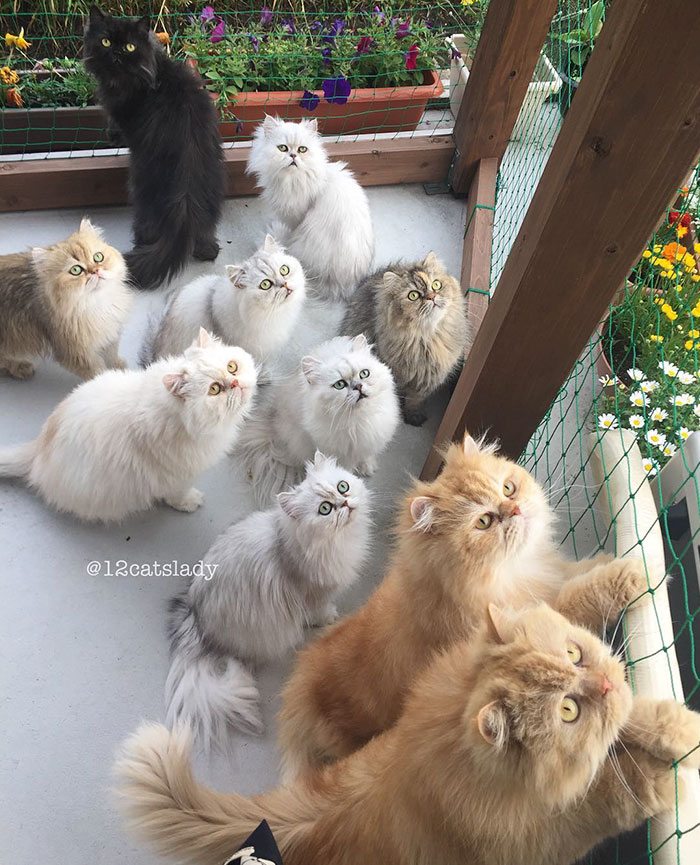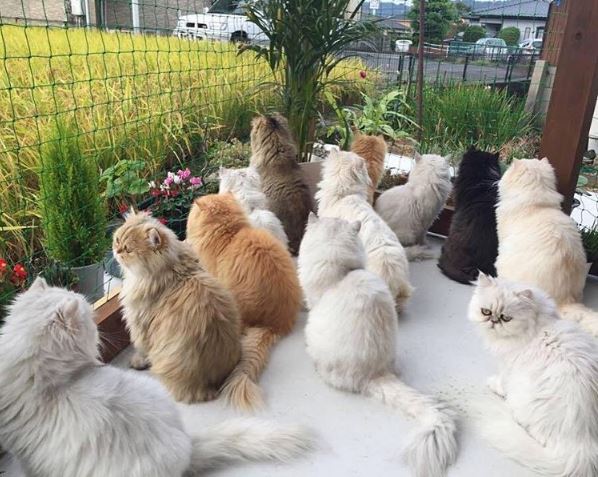 And of course they've taken over the bed.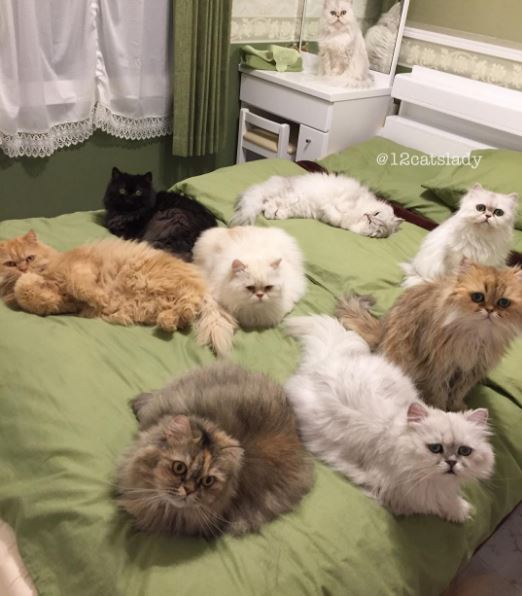 She loves her kitty family!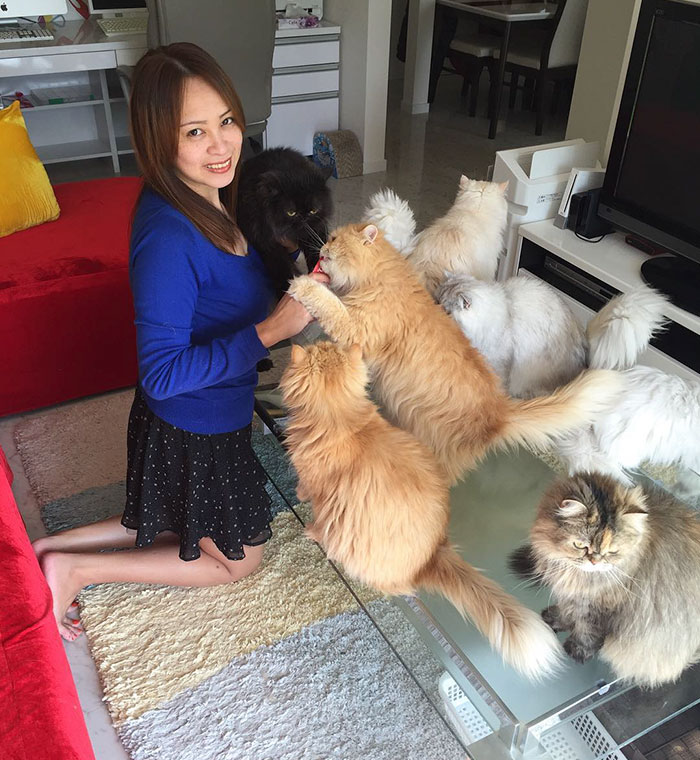 You can see more of this adorable family on Instagram @12catslady
Share the cute!
Related Stories:
Super happy Persian kitty is all smiles after finding his forever home (Gallery)
Fluffy cat with her fur blowing majestically gets hilarious 80s background music
(h/t) Bored Panda
LIKE US!
Comments
comments powered by

Disqus
LIKE US ON FACEBOOK!