Why you need to introduce wet food into your cat's diet
The debate between dry and wet cat food has been going on for ages. There are benefits to both, but we're here to tell you that you need to have some sort of wet food introduced into your diet.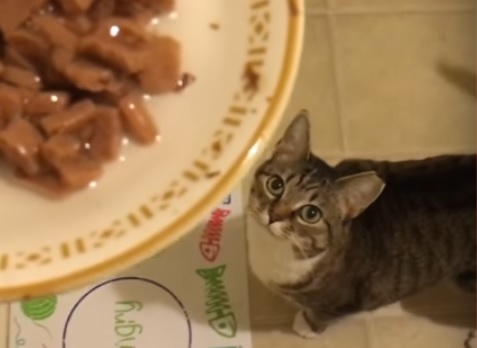 The reason being – cats need water, yet they don't want it.
Cats are extremely thirst tolerant. They are also capable of conserving body water by concentrating their urine much greater than dogs or humans. These evolutionary adaptations make sense for a carnivore that evolved in a dry, desert climate. Cats obtain most of their water from their prey. Rodents, birds, and small reptiles are 60% water!
What this means is that cats are much less likely to seek sources of water even when their body needs it. This is the main reason they are so susceptible to urinary crystals and stones.
And these crystals and stones can be life threatening and very costly to remove. Our own kitty CEO had stones in her bladder (calcium oxalate) and needed surgery to remove them.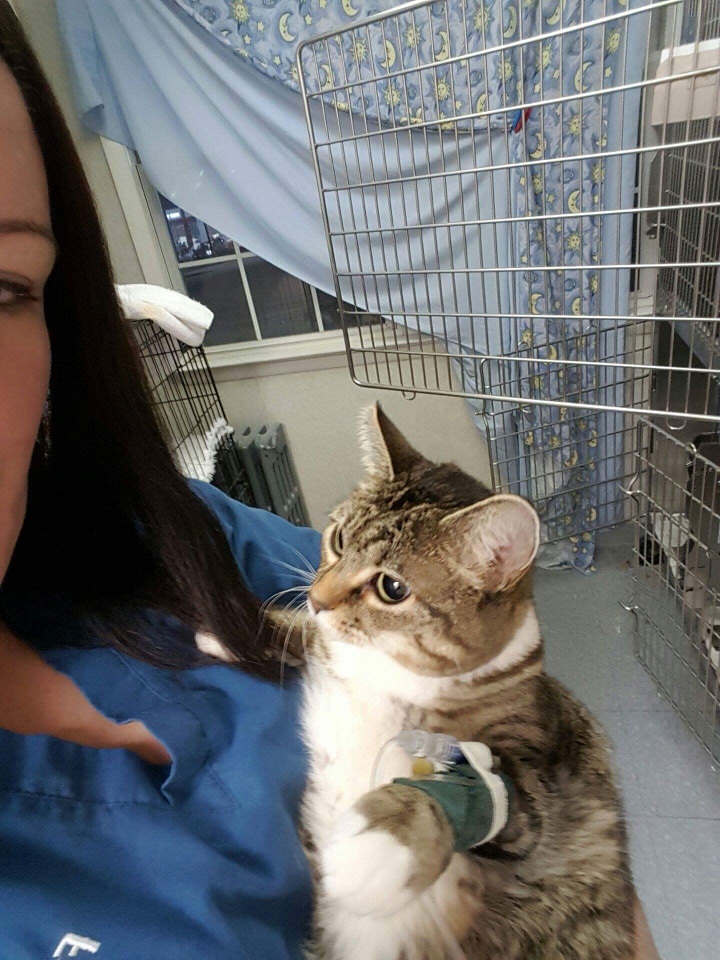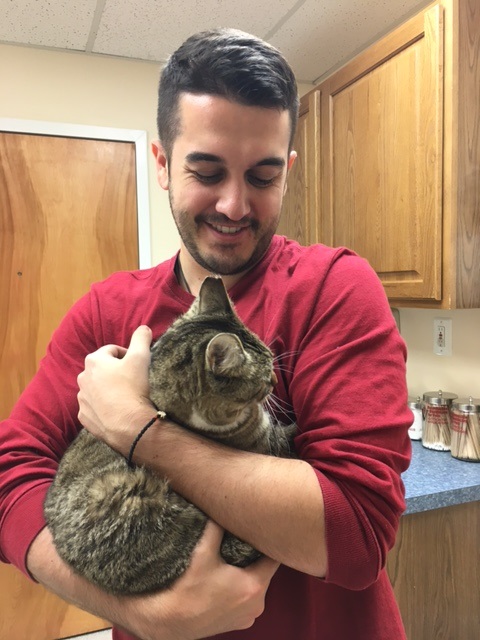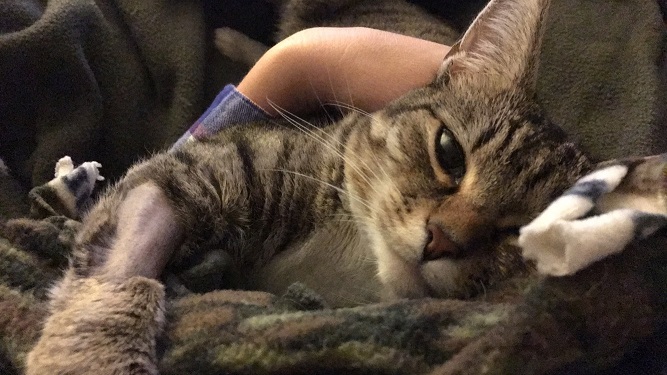 We have plenty bowls of water around the home, but she still didn't drink nearly as much as she should have. She's on a fixed wet food prescription diet for good now!
And she loves her wet food...
Different types of crystals and stones form depending on whether the urine is acidic or alkaline. Special diets limit certain minerals and manipulate the ingredients to create a urine pH (measurement of acidity or alkalinity) that is unfavorable for crystals and stones to form. Those of you with pets that have had multiple surgeries to remove bladder stones are well aware of the limitations of these diets to successfully prevent stone formation. The answer appears to be water, H2O, and more water.
So how do you make a cat drink more water? You can't. But you can get more water into them by changing their diet.
"I have spent my entire veterinary career trying to convince cat owners that a wet food diet was more important than the brand of diet for cats with a tendency to form urinary crystals. More water and dilute urine are far more important than the urine pH and ash content of the diet. In fact, we now know that the ash content of the diets is largely an irrelevant concern," Dr. Ken Tudor shared on PetMD. "'The solution to pollution is dilution' is the phrase we veterinarians now use to explain how to prevent urinary crystal and stone formation."
Here are some symptoms that your cat has bladder stones. Consult your veterinarian if you have any concerns!
Blood in the urine (hematuria)
Painful urination
Straining to urinate
Frequent urination
Genital licking
Chronic urinary tract infections
Urinary tract obstruction (especially in males)
Urine spraying
Passing urine in unusual places
Other benefits of introducing wet food into your cat food's diet include lower risk of diabetes and obesity.
We're not saying to throw out your dry food, but we are saying introducing some wet food could prevent you heartache and medical bills in the future.
Share with your friends!
Related Story: What to look for in your cat food and what to stay away from
(h/t) PetMD
LIKE US!
Comments
comments powered by

Disqus
LIKE US ON FACEBOOK!