Iz this the saddest kitten you haz ever seen?
Hello internets, meet the saddest kitten in the world.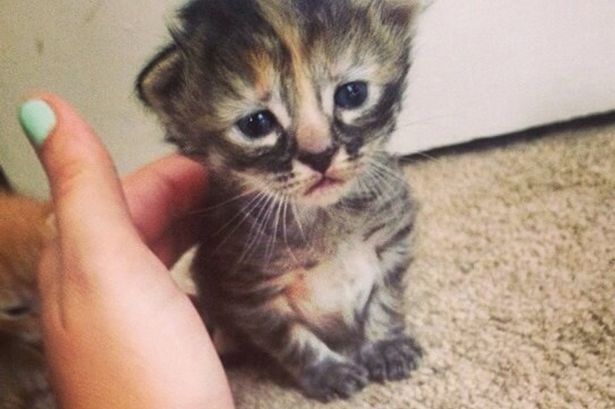 Via Reddit, this new born kitten's picture haz gone viral, and iz known az the "Purrmanently Sad Cat"
No one knows why the kitten iz so sad, but here iz some reasons I can think of.
Humans shut the door... and az you know, all cats hate that.
Humans ran out of kitten's favorite treats. Sigh.
There iz no one using the computer, therefore the kitten can't sleep on it just yet.
The humans haz bought a dog.
The red dot haz disappeared for a few days... which can only mean it iz plotting some vicious attack.
Stay strong little kitten, and welcome to the internets army. Hazah!
LIKE US!
Comments
comments powered by

Disqus
LIKE US ON FACEBOOK!