Amputee cats given bionic paws in groundbreaking surgery
Two cats are able to walk and play again thanks to a groundbreaking surgery that is a first in Europe (aside from Britain.)
Bionic paws are here!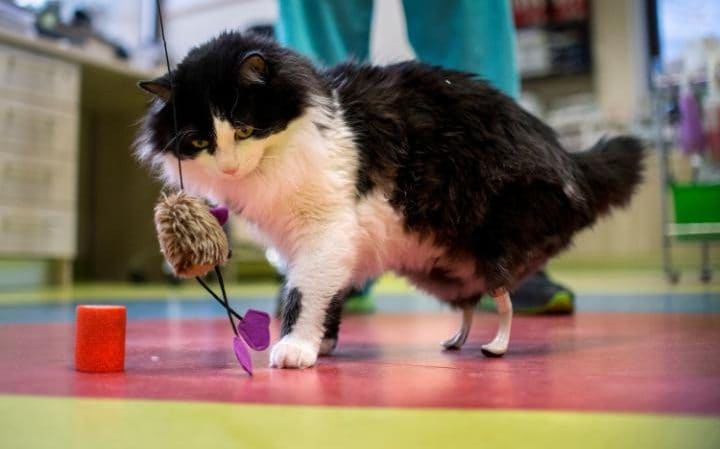 CREDIT: NIKOLAY DOYCHINOV/AFP/GETTY IMAGES
Pooh, the black and white tabby, was given two new bionic paws, after losing his legs after an accident at just one year old.
He can now walk and play normally, thanks to a veterinary surgeon giving him two artificial legs.
The leg implants are custom-made and "peg" the ankle to the foot much like the way deer antler bone grows through skin.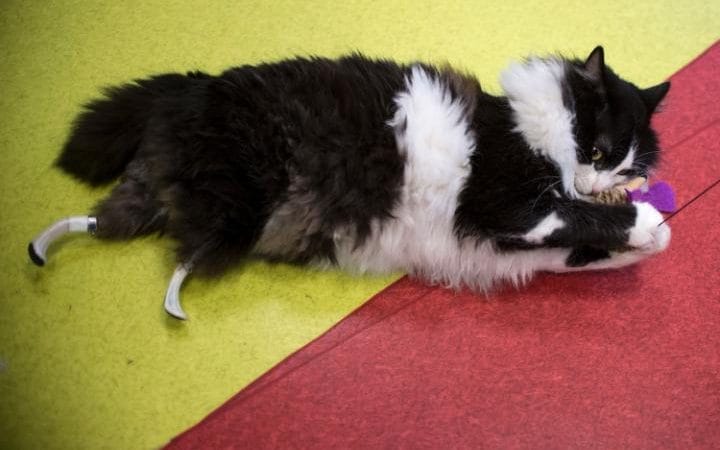 CREDIT: NIKOLAY DOYCHINOV/AFP/GETTY IMAGES
Pooh and the other amputee cat Steven are both looking for new homes, and their new legs will improve their chances of getting adopted.
Both cats have adapted very well to their new paws, and have gotten used to their balance. They're in great health after their recovery.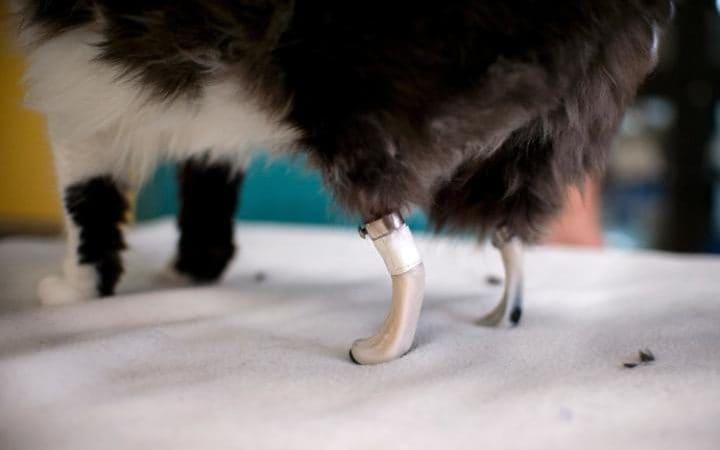 CREDIT: NIKOLAY DOYCHINOV/AFP/GETTY IMAGES
If you remember, in 2010, a similar (£50,000!) surgery was performed on Oscar the cat in England.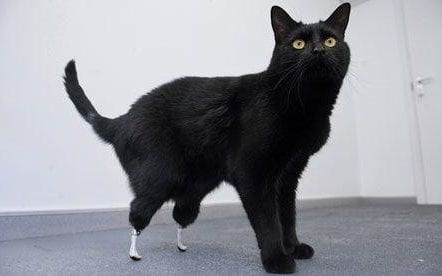 CREDIT: JIM INCLEDON/PA
His owners were referred by a vet on to Dr Noel Fitzpatrick, a Surrey-based neuro-orthopaedic surgeon.
It seems this surgery is now being mimicked in other countries around the world — perhaps in the future it could become more affordable and readily available, so cats who are hit by cars no longer have to limp or drag a set of wheels behind them.
Share this with your friends!
Related Stories:
Two cats born without eyelids have their vision saved thanks to surgery. Look at them now! (Gallery)
Vet sends cat parents hilarious pic of their kitty before surgery
via The Telegraph
LIKE US!
Comments
comments powered by

Disqus
LIKE US ON FACEBOOK!