Cat with PTSD makes incredible recovery after surviving house fire
Following a house fire, Mia suffered from post-traumatic stress disorder, causing her to retreat from her family.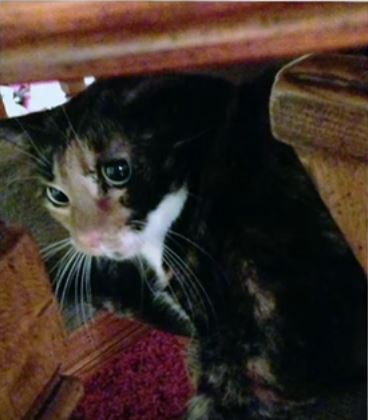 Her family couldn't find her, nor could the firefighters, until after the fire was put out. Mia was later found under the bed, terrified.
She began to lash out at her family, attacking everyone who came too close to her, especially their youngest daughter Makenna.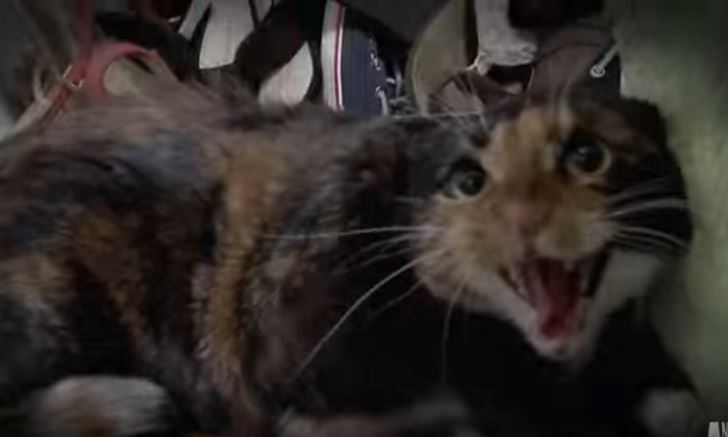 It got to the point where she would terrorize everyone, once chasing Makenna into a closet.
Greg, the father, felt he was at his wit's end. He wondered if she would have to be given up at a shelter, but the family didn't want to give up on Mia. They luckily got a hold of Jackson Galaxy, the heralded cat whisperer, to provide Mia the help she so desparately needed.
Watch the video below!
Since then, Mia has greatly improved! She's much happier these days, and her family has learned to treat her with only love and patience.
Mia trusting to be held!
If I fits, I sits.
A fuzzy blanket just for her!
She no longer lashes out, and her family are more in tune with her emotions.
She's made a remarkable transformation.
There are no bad cats. There are only misunderstood cats.
You can follow more of Mia's progress on Instagram!
Share the cute!
Related Stories:
Her home was involved in a massive fire and she thought her cats didn't make it... then this happened
Veteran with PTSD finds peace exploring the wilderness with pets, especially his cat, Burma. (Gallery)
LIKE US!
Comments
comments powered by

Disqus
LIKE US ON FACEBOOK!