Stray cat showed up to doorstep everyday for food, until one day, he returned unrecognizable
A stray ginger would stop by the pet shop everyday for some free food. He then went missing for five days, and returned looking like he was in a horror movie.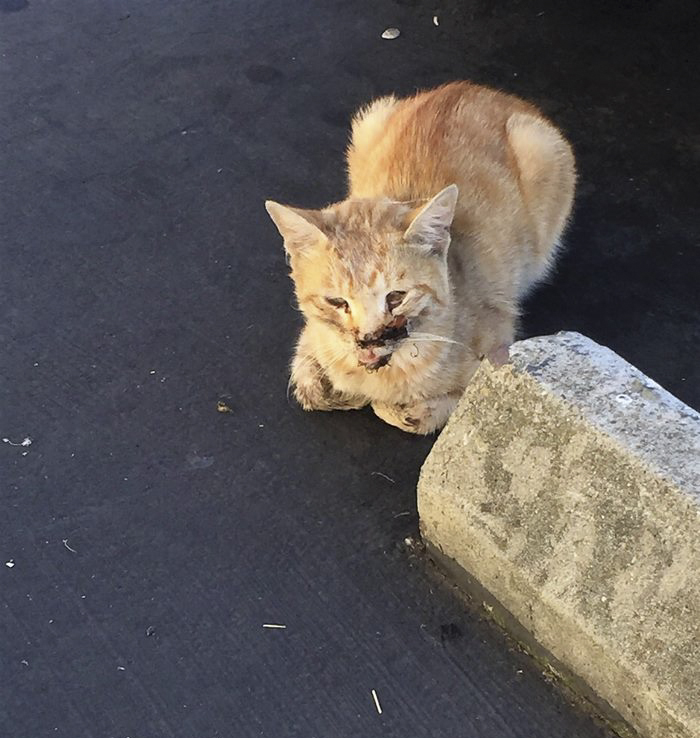 "Lucky Mister Pickle kitty... this little man was a stray coming around my work for food and of course we obliged his needs being a pet store. Then he was struck by a car. 6k later he's the best indoor baby I could ask for," Melissa Popham shared on imgur.
When she saw his horrible condition, Popham and a friendly coworker trapped him and rushed him to the vet.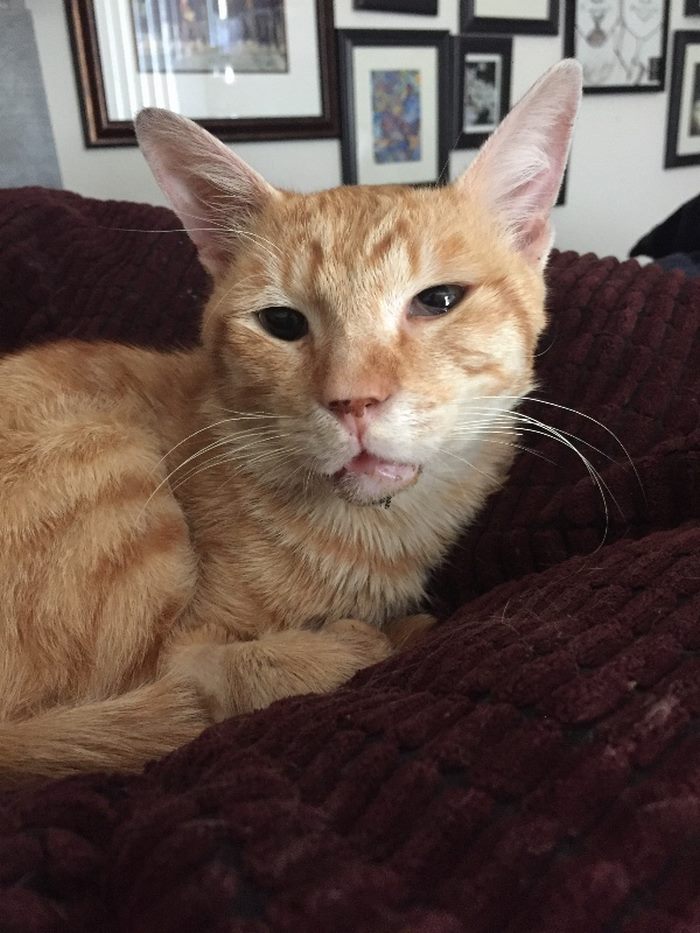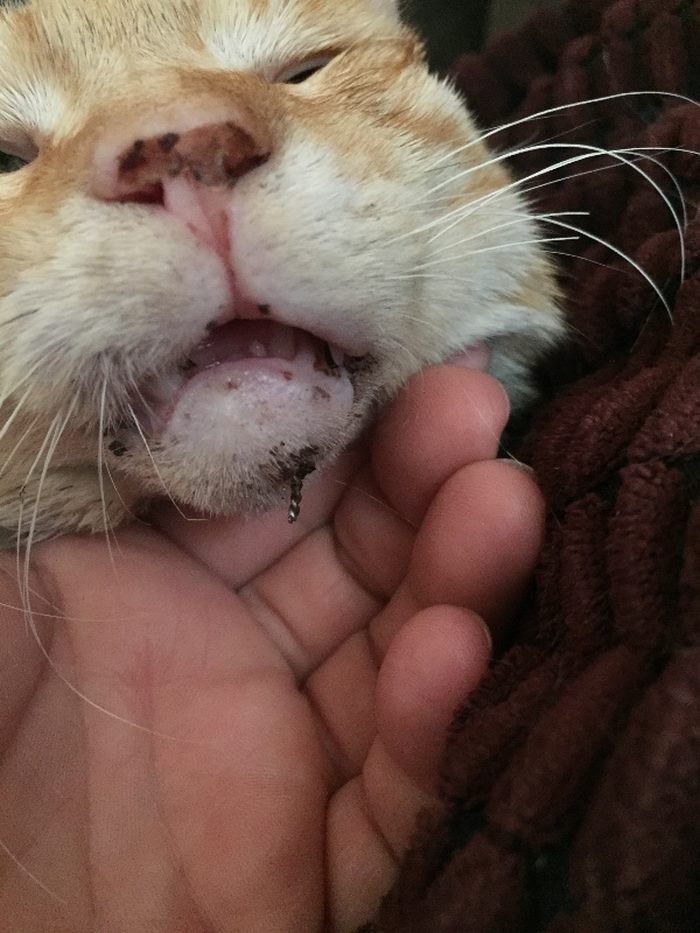 After 45 days in the hospital treating his body abscess and broken jaw, Mister Pickle was starting to feel like his old self.
He loved to wear his little shirts to keep warm.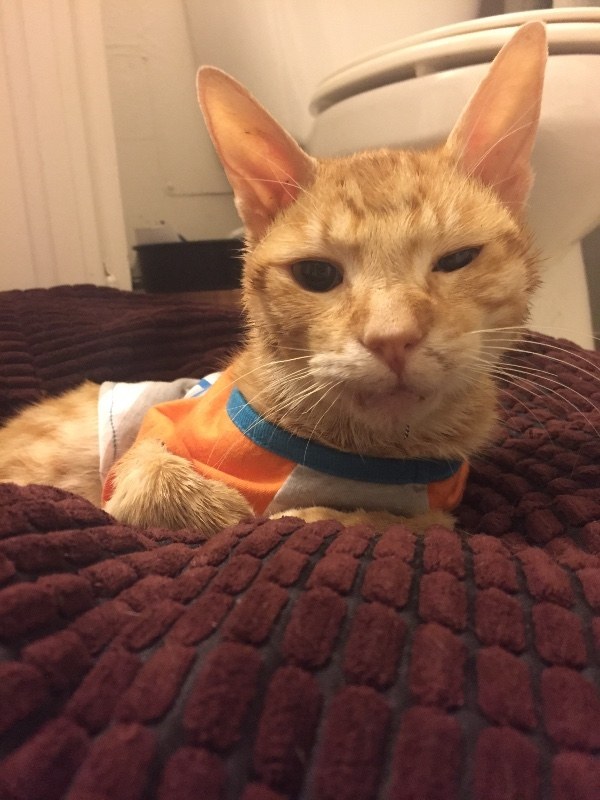 "The day the wire came out of his jaw so he could go sans t-shirts and put his bald body on display."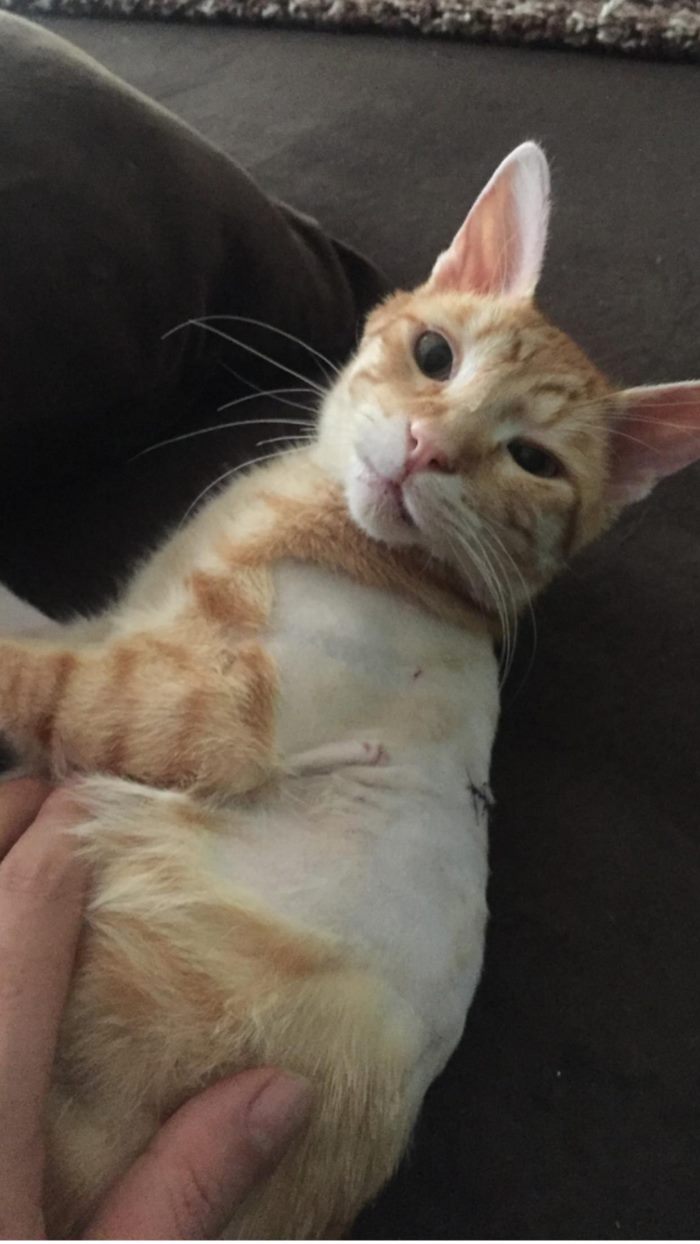 Thanks to a little love and patience, Mister Pickle is all fluffy and happy now!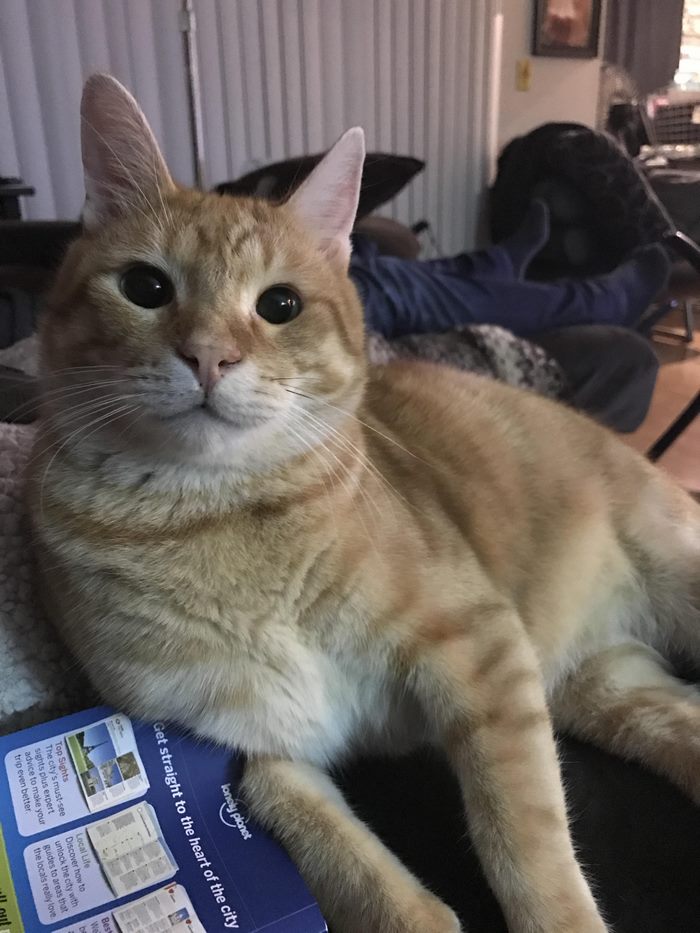 He's even become besties with Popham's other cat, Ted.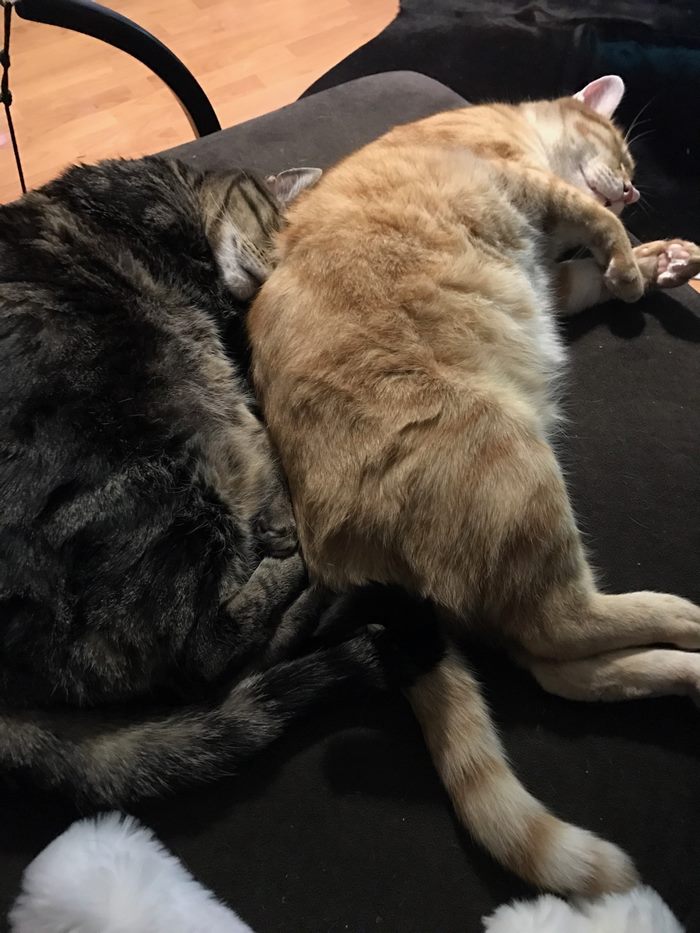 "This is the life."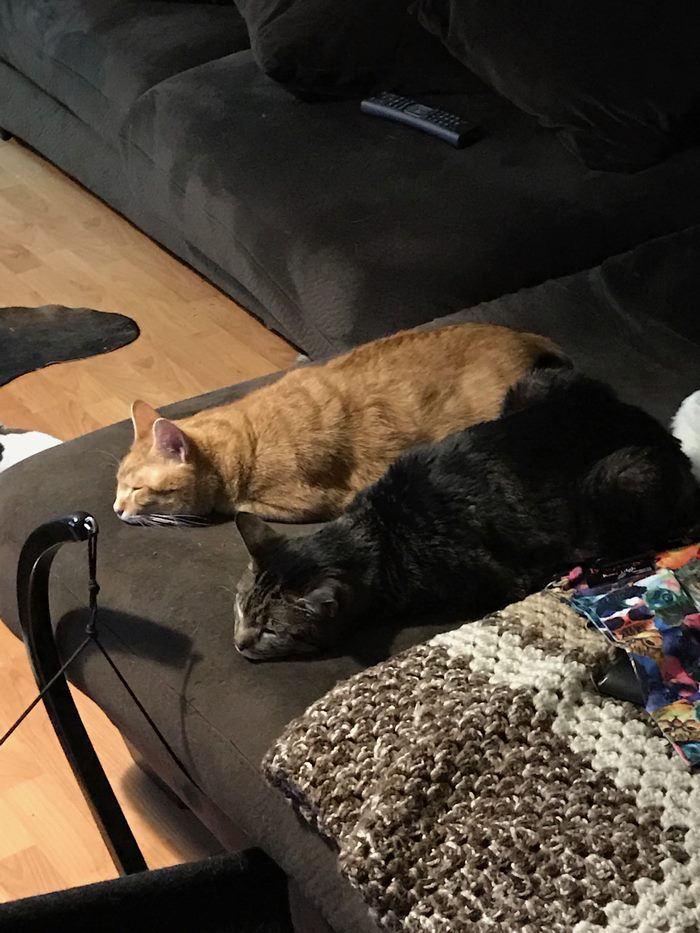 Sometimes cat choose us, and we think Mister Pickle came back to Popham because he knew she would take him in. He was right, and he now has a loving family to grow old with.
:)
Share this awesome rescue!
Related Stories:
Malnourished and neglected cat undergoes stunning transformation thanks to love (Gallery)
Grumpy shelter kitten transforms into happy love bug (Gallery)
LIKE US!
Comments
comments powered by

Disqus
LIKE US ON FACEBOOK!