New image captures the Cat's Paw Nebula like never before
The latest image from the European Southern Observatory (ESO) captures the Cat's Paw Nebula like never before.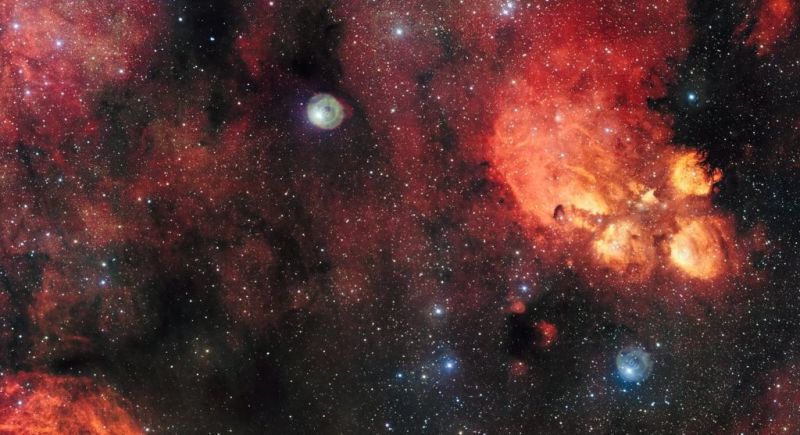 ESO
Those galactic toe beans are unmistakable!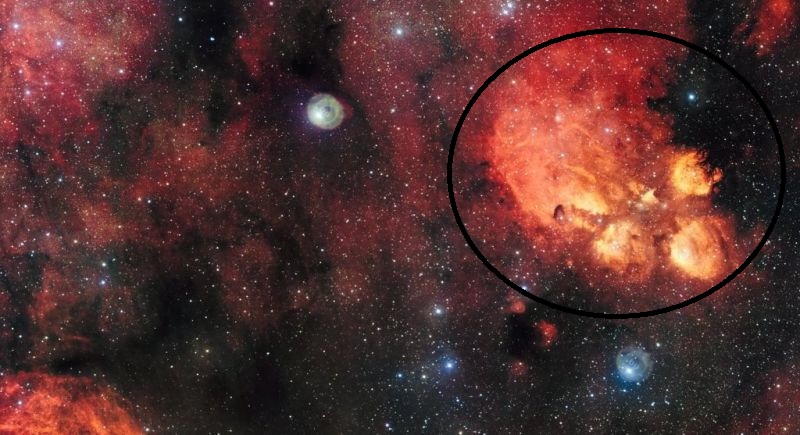 ESO
"The image also shows the Lobster Nebula (lower left), located in the constellation of Scorpius, like the Cat's Paw (upper right)," Gizmodo reports. "While it's not as cuddly as its cosmic neighbor, the Lobster Nebula certainly lives up to its namesake with its unique shape. The lobster's "claw" and the cat's "paw" are active star-forming regions, where stellar birth and fusion produces vast clouds of hydrogen gas, mixed with other elements like helium, carbon, and oxygen."
Here's the incredible image in full: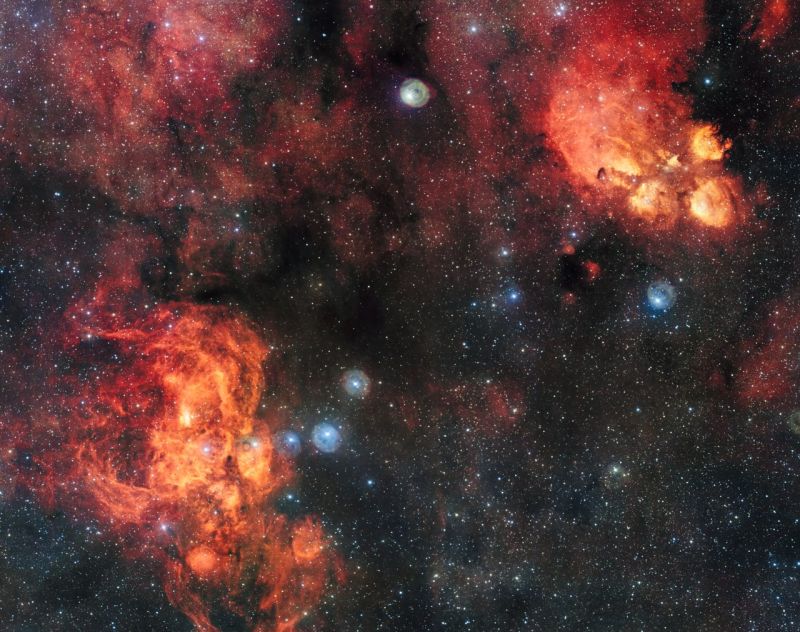 ESO
Are these alien cats waving hello? Or is this a galactic kitty god revealing itself? We may never know ;)
While it's tempting for cat enthusiasts—and lobster fans—to want to jet off to these nebulae, please note that they're 5,500 and 8,000 lightyears away, respectively. Just enjoy the kitties (and lobsters) here on Earth.
Share the cool!
Related Stories:
15 adorable pictures of kitty toe beans!
This man photographs Maine Coon cats and makes them look like majestic mythical beasts (Gallery)
LIKE US!
Comments
comments powered by

Disqus
LIKE US ON FACEBOOK!