Abused and abandoned at 17, elderly cat learns to love and trust again
This is what a little love and patience can do.
Meet Cinnamon the cat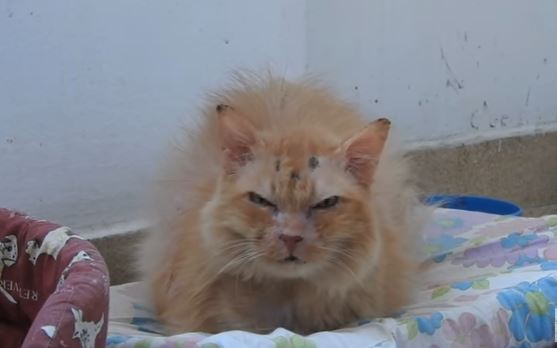 "Abandoned at 17, after losing everything and being abused and mistreated, Cinnamon came to us angry, confused and full of hatred," The Orphen Pet shared on YouTube. "And while we thought that her days were counted, she didn't just survive, against all odd, she thrived."
Her owners, an elderly couple who cared for her for 17 years, had passed within months of each other. Cinnamon was left to live with relatives, and it was a nightmare for her.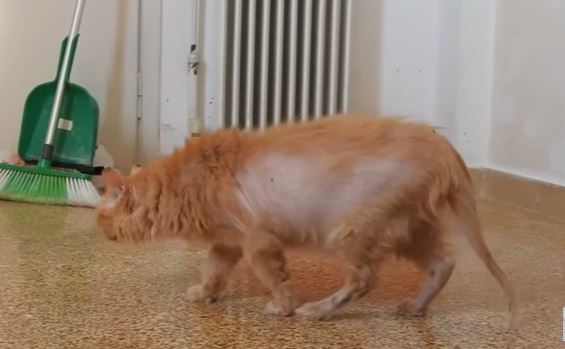 She was chased around with sticks, beaten and abused. At 17 years old, she was kicked out to fend for herself.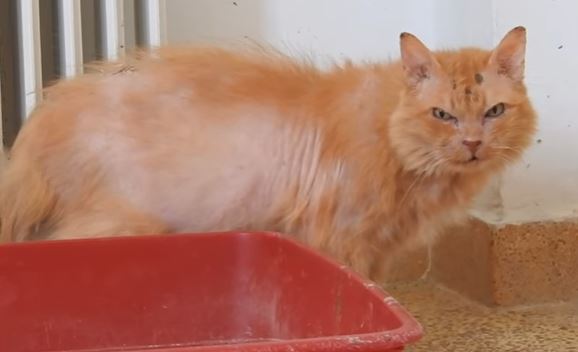 Luckily, the Orphen Pet took her in.
The first few months were rough. Cinnamon was angry, scared, and lonely. Her caretakers gave her the space she needed, provided her food and water, and a warm place to stay.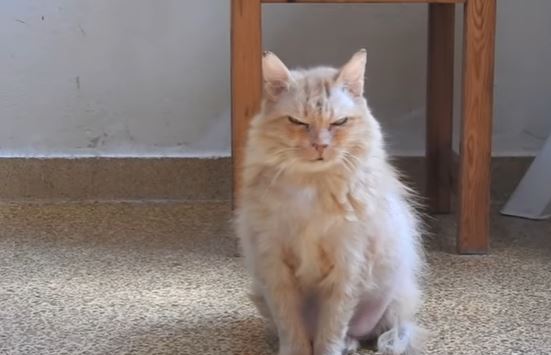 As the months passed by, Cinnamon slowly started to come out of her shell. She started to eat in front of her new family, started to walk around the room instead of hiding in the corner, and even began to meow when her humans sat with her.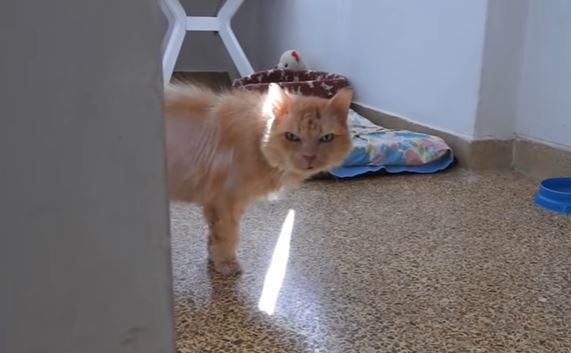 She loved to sit in the window and soak up the sun. She started to feel comfortable again, and began to believe her new family wouldn't hurt her.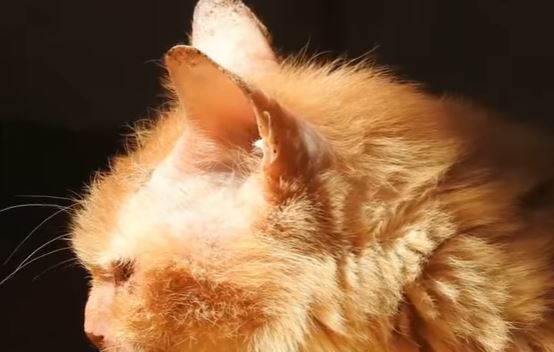 She began to play and become the curious little cat she always was.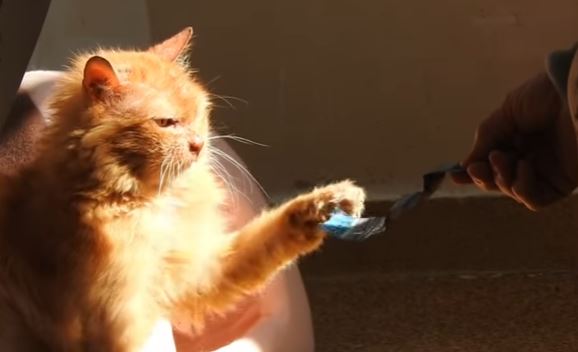 Then a miracle happened. She allowed her new family to pet her!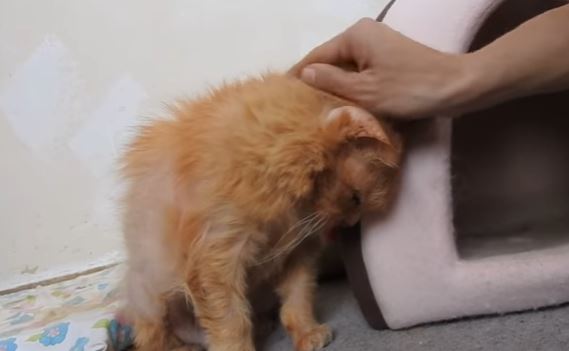 "I'll never forget the moment I took my hand out and touched her for the first time. The more I petted the more she purred, and the more she purred the more I felt like crying with joy."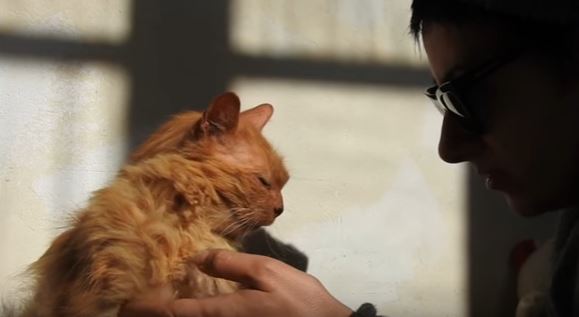 Sadly, Cinnamon was diagnosed with pancreatic cancer. Her new family doesn't know how much time she has left, but they're so grateful to give Cinnamon a home to live out the rest of her life.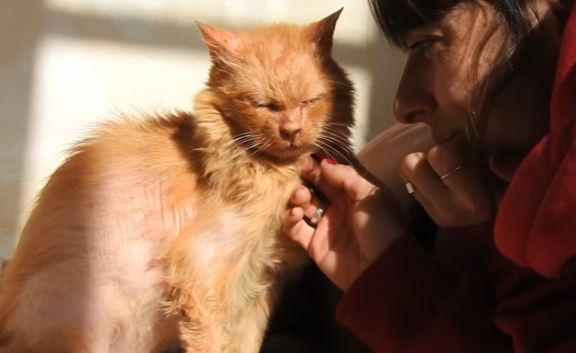 "No matter what, she will die at home. All of us love her and she loves us back. That love will be the last thing she remembers from that difficult journey that was her life."
Watch the incredible heartwarming video below.
Share this touching adoption story!
Related Stories:
Family adopted a 20 year old cat from the shelter, never expected how much love he had left to give
Woman adopts senior cat, then returns to shelter to rescue his old friend
LIKE US!
Comments
comments powered by

Disqus
LIKE US ON FACEBOOK!